Joe Burrow's hand was measured at nine inches.
Burrow will not throw in the NFL Combine.
Burrow shut down Bengal's rumors.
INDIANAPOLIS, Ind. — Joe Burrow recently had his hand size measured where they came in at nine inches. This is setting the NFL social media world in a frenzy. This is not the first time that a quarterback has had their hands measured at nine inches.
The somewhat small hand size has bettors thinking about Burrow's 2020 NFL Draft Odds. Other factors also come into play. Burrow announced that he would not be throwing at the NFL Combine. He also shut down any negative rumors regarding himself and the Cincinnati Bengals.
Hand Measurements
Joe Burrow recently had his hands measured at the NFL Combine where the measurements came out at nine inches. Being the social media filled world that is upon the world, the reaction was exactly what was expected. Memes were being made and even Burrow chimed into them on twitter.
Considering retirement after I was informed the football will be slipping out of my tiny hands. Please keep me in your thoughts.

— Joey Burrow (@Joe_Burrow10) February 24, 2020

Other than Burrow, there have been three other quarterbacks whose hands all measured at nine inches. Ryan Tannehill, Jared Goff and Chad Henne. Of the three, none of them have a quarterback rating of over 55.
The measurement shouldn't be looked at in a negative manner. Although Tannehill did start off his career slow in Miami, since his move to Tennessee he has been playing great. As for Goff, he did have an off-year this year but led the Rams to the Super Bowl last year. Henne on another note has not had the brightest career.
Patrick Mahomes also chimed in on this matter via twitter to support. Mahomes, who's hands were measured at 9.25 tweeted, "My small hands are doing alright so far… I believe in ya." It's never a bad thing when a former NFL MVP and now Super Bowl MVP shows support to a projected number one overall pick.
NFL Combine
Joe Burrow recently announced that he will not be showing off his throwing at the NFL combine. Instead, he is opting to workout at the LSU pro day which will be held on April 3rd. In wake of the combine, Burrow will most likely be interviewing with teams during the week of the combine.
"Just so everyone knows, I am not going to throw. I am not going to work out—I didn't think I'd be able to put my best foot forward here, so I wanted to wait until Pro Day," said Burrow.
Cincinnati Bengals Rumors
The Cincinnati Bengals are set to pick first in the upcoming NFL Draft. There is no doubt that the franchise is looking to move on from long time quarterback Andy Dalton by drafting Joe Burrow with the first pick in the draft.
There were rumors going around that Burrow was going to try and maneuver his way around getting drafted to the Bengals. The Heisman trophy winner quickly shut those rumors down.
"Yeah, of course I want to be the first pick. That's everyone's dream—I'm not going to not play. I'm a ballplayer. I'm going to show up—They might fall in love with someone else. You guys (media) kind of took that narrative and ran with it but there hasn't been anything like that from my end," said Burrow.
If the Bengals do go ahead and take Burrow in the Draft, they would still have lots of work to do this offseason. The first order of business would be to retain AJ Green who has been rumored to want out. If this happens, the receiving core would definitely be there for Burrow as AJ Green is a great veteran wideout along with the improving Tyler Boyd.
Joe Mixon and the run game, however, that's a different story. Mixon looked terrible this year and if that continues into next year, he could be on his way out.
The Bengals Over/Under for season win total right now is 5.5 for the 2020 season. Considering that they went a whopping 2-14 in 2019 if Burrow is the only addition to the team, the Under would still be the favorite.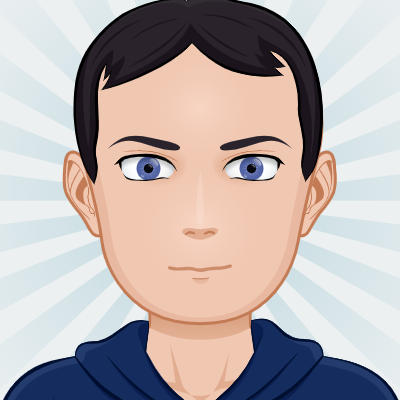 Samuel has been writing professionally for 4 years. He comes from a sports writing background where he enjoys writing mostly about basketball and football both professional and collegiate. He is a recent graduate of Florida State University where he majored in Editing, Writing and Media with a minor in Communications. During his free time, you can find him watching or playing sports as well as playing videogames and listening to music.