Betting On Super Bowl 58 Commercials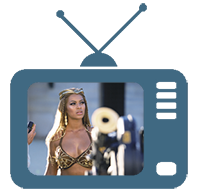 When watching the big game, many are not aware of their ability to take part in betting on Super Bowl commercials. The betting strategy involved here has less to do with the actual Super Bowl and more about the advertisements that are paying millions of dollars to keep your attention. Some gameday parties will have music playing or keep you from watching the commercials; however, any true fan of the NFL knows that the Super Bowl commercials are the best part of the day.
When it comes down to how to bet on Super Bowl 58, there are a variety of options for betting on SB 58 commercial odds as they are constantly being broadcasted in-between gameplay before the game actually starts and even after the game between interviews and press conferences. With options ranging all over the place, sports bettors can access dozens of betting lines regarding the best Super Bowl commercials. The odds generally are fairly even and listed as a prop bet that puts two separate commercials or two ideas surrounding the same commercial up against each other.
How To Bet On Super Bowl Commercials
There are several different ways that you can bet on commercials during the Super Bowl and each of them are enjoyable. The first thing you'll want to do is make sure the Super Bowl LVIII betting site that you choose has these odds to offer in which all of the ones on this page do. These odds are offered generally in the form of Super Bowl prop bets where you can bet on actors in these commercials, different items and props that are used throughout them, animals in them, and much more.
Commercial To Play First - Odds Offered at Bovada
To Play First
Avocados From Mexico -900
Hellman's +500
To Play First
To Play First
Doritos -130
Pringles +100
To Play First
Experian -115
Rakuten -115
To Play First
Heineken -115
Budweiser -115
To Play First
M&Ms -250
Pepsi Zero Sugar +185
To Play First
PopCorners -115
Pringles -115

BOVADA RATING
Safety + Security:  

Reliability:  

Customer Service:  

Payout Times:  

Bonuses:  
Bovada
Easy To Use Platform
If you are one that is looking for simplicity when betting on different SB 58 commercial odds, Bovada is your answer. They thrive on making their platform the easiest to use as all of their odds can be found in seconds regardless of which props you are looking for. Other than just finding Bovada Super Bowl commercial odds easily, you can also come across their bonuses, financial methods, customer service, and anything else you might think of all from the homepage.

BETONLINE RATING
Safety + Security:  

Reliability:  

Customer Service:  

Payout Times:  

Bonuses:  
BetOnline
Several SB58 Props To Choose From
One thing that BetOnline is known for are the number of prop bets that they have to offer on any sport. However, when it comes time for the Super Bowl, they do not hold back, especially with Super Bowl commercial prop odds. You'll find odds on commercials such as total number of commercials played, which commercial will play first, and commercial length total. Other than their prop odds, you could find bonuses and promotions to use before even betting on them.

Safety + Security:

Reliability:

Customer Service:

Payout Times:

Bonuses:
MyBookie
Incredible Mobile Betting Platform
MyBookie gives you the flexibility to bet on any of their Super Bowl commercial odds on their site from any mobile device as long as it has access to the internet. Anything that you'd find on MyBookie from your computer can be found from your device and used with ease. Some of the devices that can be used include iPhone, Android, Samsung, iPad and others. All you have to do is go to the sites URL in the web browser.
Deposit Options For Betting On Super Bowl Commercials
Super Bowl commercials are always fun to bet on and the first thing you need to do to get started is make a Super Bowl sportsbook deposit into your account. You have plenty of financial options to choose from that aren't just your everyday credit and debit cards. These options also extend into the person to person apps as well such as Venmo and CashApp through MatchPay options. When making a deposit though, there are rules to follow such as fees, processing times, and limits that could vary based on which options you choose.
Credit/Debit Card (VISA, AMEX, Discover, MasterCard)
MatchPay (Venmo, Zelle, CashApp, PayPal)
Cryptocurrency
Wire Transfer
Money Order
Voucher
Payout Methods After Betting On Super Bowl Commercials
Getting paid out from an online Super Bowl sportsbook accepting US players come easy and without any inconvenience thanks to the number of financial methods that you could choose from and the timely manner of some options. You will also need to go by the guidelines that are set in place by the sportsbook when making withdrawals as well. The most important thing for you to know though is that you cannot make any withdrawals back to your credit or debit cards and will need to choose a form of online banking.
Cryptocurrency
MatchPay
Wire Transfer
Money Order
Voucher
Check By Mail
ECheck
Using Crypto To Bet On Super Bowl 58 Commercials
Yes, you read that correctly, you have the ability to make both deposits and withdrawals from your online Super Bowl betting accounts with several different forms of cryptocurrency to bet on SB 58 commercial odds. Some Bitcoin Super Bowl betting sites that take US players let you make crypto transactions with more than 10 different cryptos. The great thing about this is that there are no transaction fees when using crypto, have quick processing times, and can be linked directly to your crypto wallets from any of the Super Bowl sportsbooks on this page.
Bitcoin
Litecoin
Solana
Ethereum
USDC
Tether
Cardano
Chainlink
Binance Coin
Dogecoin
Those betting on Super Bowl commercials can find odds for which of the best Super Bowl commercials will air first in a head-to-head. These Super Bowl props are a fun way to play for more money betting on the Super Bowl. Sportsbooks are pinning QuickBooks (Intuit) vs. Taco Bell, Hologic vs. Monday.Com, Rakuten Vs. WeatherTech, and Booking.Com vs. Expedia Group. Bettors simply need to wager on one commercial to air before the other and can win real money if they wager correctly.
Dogs Are The Stars
Believe it or not, there is a prop bet for how many commercials will feature at least one dog in it during Super Bowl 57. Dogs in commercials are a very common trope. Over the last three Super Bowls, there has been a total of 21 dog commercials during the Big Game. This averages out to seven commercials a year. Many major brands like Bud Light, Budweiser, Doritos, and Dodge have used dogs as key elements to their Super Bowl commercials. As a lot of the commercials are targeted towards men, and dogs are a "man's best friend" it makes sense that canine companions get to shine as well.
Examples Of SB 58 Commercial Betting Lines
P. Manning Bowl A Strike Michelob Ultra Commercials
What Anheuser-Busch Brand Commercial Will Run First
Budweiser +170
Bud Light Next +200
Michelob Ultra +400
Bud Light Hard Seltzer +600
These types of prop bets are generated around a week before het Super Bowl, once sportsbooks have an idea for the brands that have Super Bowl commercial slots. These bets will vary based off of the expected commercials, and sportsbooks will have very specific props for Super Bowl 58 as the event gets closer.
What Type Of Bets Are Offered On Super Bowl 58 Commercials?
Betting on Super Bowl commercials for the 2024 Super Bowl range in what is offered to bettors. However, for the majority of the time, they will be straight wagers that ask for an over-under or a comparison between two different advertisements. These can be some of the easiest Super Bowl 58 bets as they are designed for fun and some even come with longshot odds. Here is an example of some of the Super Bowl 58 odds for commercials:
First Commercial To Be Shown?
The first Super Bowl commercial odds are usually listed as head-to-head between two brands. You will find odds on which of two commercials will be played first during the Super Bowl.
What Will Be Said First During Any Commercial?
With these odds, you must be paying attention to all of the commercials that are aired. With these lines, you are betting on which certain phrase will be said during the airing of all commercials.
Who Will Be Shown In X Commercial?
This comes down to the actors and actresses that are being cast in the commercials. Here you will bet on different celebrities to make appearances during Super Bowl commercials.
Keep in mind that all of these types of bets usually come as a circle wager. This means that large sums of money cannot be risked and the sportsbooks will cap out a maximum risk that is generally much lower than their standard maximum allotment. This is because these types of prop bets are the least of the books' concerns and with the ability of the production schedule to be released under the table before the showing, there is no real way to ensure a bettor cheats the system. However, these Super Bowl commercials to bet on are intended to be just as fun as the commercials themselves.

How Many Commercials Run During A Normal Super Bowl?
When it comes to betting on Super Bowl commercials, you'll want to take into consideration the number of commercials that play every year at the Super Bowl varies each year. The different things to take into consideration about the number of commercials each year could be the average price to air a commercial at that years Super Bowl which could certainly have an impact on the SB 58 commercial odds.
Number Of Super Bowl Commercials Each Year
| Year: | Super Bowl: | Number Of Commercials: | Total Time: |
| --- | --- | --- | --- |
| 2023 | SBLVIII | 51 | |
| 2022 | SBLVII | 60 | |
| 2021 | SBLV | 58 | |
| 2020 | SBLIV | 70 | 2,760 |
| 2019 | SBLIII | 91 | 2,460 |
| 2018 | SBLII | 86 | 2,520 |
| 2017 | SBLI | 102 | 2,820 |
| 2016 | SBL | 96 | 2,460 |
| 2015 | SBXLIX | 82 | 2885 |
| 2014 | SBXLVIII | 83 | 2,955 |
| 2013 | SBXLVII | 97 | 3,100 |
| 2012 | SBXLVI | 78 | 2,845 |
| 2011 | SBXLV | 96 | 2,890 |
| 2010 | SBXLIV | 104 | 2,870 |
| 2009 | SBXLIII | 84 | 2,710 |
| 2008 | SBXLII | 84 | 2,710 |
| 2007 | SBXLI | 92 | 2,585 |
| 2006 | SBXL | 92 | 2,655 |
| 2005 | SBXXXIX | 76 | 2,415 |
| 2004 | SVXXXVI | 88 | 2,515 |
| 2003 | SBXXXVII | 83 | 2,435 |