Betting On Super Bowl Commercials In 2023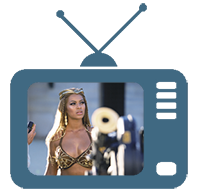 When watching the big game, many are not aware of their ability to bet on Super Bowl commercials in 2023. The betting strategy involved here has less to do with the actual Super Bowl and more about the advertisements that are paying millions of dollars to keep your attention. Some gameday parties will have music playing or keep you from watching the commercials; however, any true fan of the NFL knows knows that the Super Bowl commercials are the best part of the day.
Betting on 2023 SB57 commercials comes with a variety of options, as the commercials are constantly being broadcasted in-between gameplay. With options ranging all over the place, sports bettors can access dozens of betting lines regarding the best Super Bowl commercials. The odds generally are fairly even and listed as a prop bet that puts two separate commercials or two ideas surrounding the same commercial up against each other.
Super Bowl commercial betting fans can find odds for which commercials will air first in a head-to-head. These Super Bowl props are a fun way to play for more money betting on the Super Bowl. Sportsbooks are pinning QuickBooks (Intuit) vs. Taco Bell, Hologic vs. Monday.Com, Rakuten Vs. WeatherTech, and Booking.Com vs. Expedia Group. Bettors simply need to wager on one commercial to air before the other and can win real money if they wager correctly.
Dogs Are The Stars
Believe it or not, there is a prop bet for how many commercials will feature at least one dog in it during Super Bowl 56. Dogs in commercials are a very common trope. Over the last three Super Bowls, there has been a total of 21 dog commercials during the Big Game. This averages out to seven commercials a year. Many major brands like Bud Light, Budweiser, Doritos, and Dodge have used dogs as key elements to their Super Bowl commercials. As a lot of the commercials are targeted towards men, and dogs are a "man's best friend" it makes sense that canine companions get to shine as well.
Commercial To Play First
Rakuten -115
WeatherTech -115
What Type Of Bets Are Offered On Super Bowl 57 Commercials?
Betting options on the 2023 Super Bowl commercials range in what is offered to bettors. However, for the majority of the time, they will be straight wagers that ask for an over-under or a comparison between two different advertisements. These can be some of the easiest Super Bowl bets as they are designed for fun and some even come with longshot odds. Here is an example of some of the Super Bowl 57 odds for commercials:
First Commercial To Be Shown?
These odds are usually listed as head-to-head between two brands. You will find odds on which of two commercials will be played first during the Super Bowl.
What Will Be Said First During Any Commercial?
With these odds, you must be paying attention to all of the commercials that are aired. With these lines, you are betting on which certain phrase will be said during the airing of all commercials.
Who Will Be Shown In X Commercial?
This comes down to the actors and actresses that are being cast in the commercials. Here you will bet on different celebrities to make appearances during Super Bowl commercials.
Keep in mind that all of these types of bets usually come as a circle wager. This means that large sums of money cannot be risked and the sportsbooks will cap out a maximum risk that is generally much lower than their standard maximum allotment. This is because these types of prop bets are the least of the books' concerns and with the ability of the production schedule to be released under the table before the showing, there is no real way to ensure a bettor cheats the system. However, these Super Bowl commercials to bet on are intended to be just as fun as the commercials themselves.

How Many Commercials Run During A Normal Super Bowl?
The number of commercials that play every year at the Super Bowl varies each year. The different things to take into consideration about the number of commercials each year could be the average price to air a commercial at that years Super Bowl.
Number Of Super Bowl Commercials Each Year
| Year: | Super Bowl: | Number Of Commercials: | Total Time: |
| --- | --- | --- | --- |
| 2021 | SBLV | 58 | |
| 2020 | SBLIV | 70 | 2,760 |
| 2019 | SBLIII | 91 | 2,460 |
| 2018 | SBLII | 86 | 2,520 |
| 2017 | SBLI | 102 | 2,820 |
| 2016 | SBL | 96 | 2,460 |
| 2015 | SBXLIX | 82 | 2885 |
| 2014 | SBXLVIII | 83 | 2,955 |
| 2013 | SBXLVII | 97 | 3,100 |
| 2012 | SBXLVI | 78 | 2,845 |
| 2011 | SBXLV | 96 | 2,890 |
| 2010 | SBXLIV | 104 | 2,870 |
| 2009 | SBXLIII | 84 | 2,710 |
| 2008 | SBXLII | 84 | 2,710 |
| 2007 | SBXLI | 92 | 2,585 |
| 2006 | SBXL | 92 | 2,655 |
| 2005 | SBXXXIX | 76 | 2,415 |
| 2004 | SVXXXVI | 88 | 2,515 |
| 2003 | SBXXXVII | 83 | 2,435 |