Betting On Super Bowl Commercials In 2021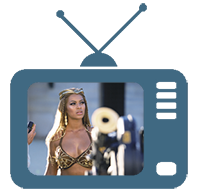 When watching the big game, many are not aware of their ability to bet on Super Bowl commercials in 2021. The betting strategy involved here has less to do with the actual Super Bowl and more about the advertisements that are paying millions of dollars to keep your attention. Some gameday parties will have music playing or keep you from watching the commercials; however, any true fan of the NFL knows that the Super Bowl commercials are the best part of the day.
Betting on Super Bowl commercials in 2021 comes with a variety of options, as the commercials are constantly being broadcasted in-between gameplay. With options ranging all over the place, sports bettors can access dozens of betting lines regarding the best Super Bowl commercials. The odds generally are fairly even and listed as a prop bet that puts two separate commercials or two ideas surrounding the same commercial up against each other.
What Type Of Bets Are Offered On Super Bowl 56 Commercials?
Betting options on the Super Bowl commercials range in what is offered to bettors. However, for the majority of the time, they will be straight wagers that ask for an over-under or a comparison between two different advertisements. These can be some of the easiest Super Bowl bets as they are designed for fun and some even come with longshot odds. Here is an example of some of the Super Bowl 56 odds for commercials:
Which actor will portray #FlatMatthew in Doritos commercial?
Matt Damon +125
Matthew McConaughey +150
Matthew Broderick +350
Matthew Stafford +350
Matt Dillon +500
Matt LeBlanc +800
Matthew Perry +1000
How many commercials will show person wearing mask?
Over 1½ Commercials -750
Under 1½ Commercials +450
J Rice make paper football FG in Frito-Lay commercial?
Who will speak 1st in Frito-Lay pregame commercial?
Peyton Manning -200
Eli Manning +150
Will an M&M's spokescandy be wearing a mask?
Will there be a COVID vaccine commercial?
All of the bets listed above are not actual wagers at sportsbooks but they are a prime example of what to expect. Keep in mind that all of these types of bets usually come as a circle wager. This means that large sums of money cannot be risked and the sportsbooks will cap out a maximum risk that is generally much lower than their standard maximum allotment. This is because these types of prop bets are the least of the books' concerns and with the ability of the production schedule to be released under the table before the showing, there is no real way to ensure a bettor cheats the system. However, these Super Bowl commercials to bet on are intended to be just as fun as the commercials themselves.
How Many Commercials Run During A Normal Super Bowl?
This number has ranged over the years, and it is important to distinguish the difference between unique Super Bowl commercials and commercials in general. For example, a popular advertising company – say Doritos – may run upward of 10 commercials during the Super Bowl. However, only three of these ten may be original commercials, as the other seven would be these commercials just repeated later on in the broadcast schedule.
With a 30-second advertisement during the Super Bowl costing roughly $5 million, the average number of commercials has increased since 2003. In that time span, the Super Bowl has averaged just under 89 commercials per event for a total average air time of 46 minutes and 35 seconds. Only twice since 2003 has the total number of Super Bowl commercials broken the mark of 100 advertisements (2010 and 2017), while nine of those 16 years have seen less than 90 commercials broadcasted.