Most Popular Super Bowl Props To Bet On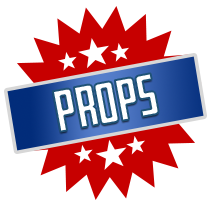 The most popular Super Bowl Props to bet on cover a little bit of everything. Prop bets at their core have no rules when it comes to a particular topic that can be wagered on and Super Bowl props prove that point. For sports fans that are actually interested in the game, the more popular props are the ones regarding player performance – such as betting on the MVP – or on team and player performances. Most of the props listed on this page are the ones that are conversational and often talked about on television or at your Super Bowl party.
Super Bowl 58 is in sight and online sportsbooks are hosting some of the best Super Bowl 58 bets and props out there. With so many prop bets, sports bettors may be looking to find the more popular options. This is the peak of the season, accumulating in the two best teams in each conference facing off. Sports bettors at this point have a direct understanding of these players, making the wagers feel more secure as they are backed by a full season's worth of information. Outside of players, popular prop bets also involves the color of the Gatorade that will be poured on the winning coach, which has become a staple for Super Bowl bettors to get in on the action.
Depositing Into A Super Bowl Sportsbook
The Super Bowl is the most popular and wagered-on sporting event in the US every year and bettors have many different ways to make a SBLVIII sportsbook deposit before the game. While there are future wagers that can be bet on all year long, online sportsbooks generate hundreds of specific props bets on the payers, teams, and events after the NFC and AFC Championship games conclude. The best online sportsbooks for Super Bowl prop betting offer cryptocurrency with their deposit methods and the limits for depositing at Bovada can be found below:
Cryptocurrency – $10 min, $5,000 max, no fees
Credit Cards – $20 min, $1,500 max, 15.9% fees
Bank Transfer – $50 min, $450 max, fees vary
MatchPay – $20 min, $1,000 max, on fees
Fastest Payouts For Super Bowl Prop Betting
Sportsbook players betting on Super Bowl props have options for receiving fast transactions for receiving their payouts on the big game. When using internationally licensed sportsbooks, there are legal withdrawal options for players in all 50 states, with cryptocurrency leading as the current most efficient method.
Cryptocurrency – 24–48-hour payouts
MatchPay/P2P – 24-hour payouts
Bank Transfer – 10-15 BD payouts
Check By Courier – 10-15 BD payouts
Best Bonuses For SB Prop Betting
There are a plethora of great SB58 sportsbook deposit bonuses for new and existing players at online betting sites that have Super Bowl props. These bonuses can be redeemed with a deposit and used to increase the amount of skin that every player has in the Super Bowl. The information for the best bonuses can be found below:
Bovada – $750 crypto welcome bonus, 75% deposit match, 5x rollover
BetOnline – $1,000 crypto welcome bonus, 100% deposit match, 10x rollover
SportsBetting – $350 reload bonus, 35% deposit match, 8x rollover
MyBookie – $1,000 welcome bonus, 50% deposit match, 10x rollover
XBet – No limit reload bonus, 25% deposit match, 6x rollover
Super Bowl Halftime Show Prop Bets
Halftime show prop bets are extremely popular for betting on the Super Bowl. They all have to do with the entertainers themselves. What songs will they sing, will anyone make a surprise performance, what will they wear, the list goes on and on. This is usually the area of the betting market that non-football fans like to take part in. Sportsbooks really do allow for everyone to find Super Bowl 58 halftime show odds that interests them, and have some that are specific to that years performer.
Live Betting Super Bowl Prop Bets
Live betting is made up mostly with prop bets. As the action is happening live, more than half of the wagers offered after each play will be prop-related. These bets last for the duration of the Super Bowl and are very quickly paced. If you want to take part in Super Bowl live betting, you have to really be on top of your game. The different wagers and the ability to put money on them happen within a very short time span. If you're looking for prop bets to place, you can definitely do so while watching the Super Bowl. Will the quarterback fumble the ball on the next play? That's a prop bet you'll find listed in the live in-game betting section of your sportsbook.
What Are The Most Famous Super Bowl Props?
The most famous Super Bowl props to wager on are pretty interesting. Some have to do with the playing of the game while others are just fun happenings you'll see while you're watching. Prop bets are a fan favorite for the randomness and just the fun factor they bring to sports betting. While Super Bowl team and player props are a big deal, they are not the most famous. Below you'll find a list of the most famously popular Super Bowl 58 props to bet on.
What Color Gatorade Will Be Thrown On The Winning Coach At The End Of The Game?
One of the best prop bets for Super Bowl 58 is wagering on the color of the Gatorade that is poured on the winning coach. Sports bettors have been taking action on this prop bet since the 1980s. the favorite is usually yellow-green or orange, but depending on the team's colors sports bettors will wager on red or even clear/water. Sports bettors will want to get in on the action early when they post. The Gatorade color Super Bowl prop bet has become a traditional most popular bet during the Super Bowl so it is all but guaranteed to payout to some lucky bettors.
BetOnline
Lime/Green/Yellow +250
Orange +300
Blue +300
Clear/Water +375
Purple +550
Red +550
Which Player Will Win Super Bowl 58 MVP?
Super Bowl 58 MVP betting odds are possibly the most popular Super Bowl player prop bet out there. This betting line attracts sports bettors from all over, as they wager which player from the contending teams will end up the Super Bowl MVP. When betting on this betting line, it is important to understand a team given strengths as well as the player who shines the most on the team. While most bettors may lean towards taking QB, if a team's strength is their defense or running game, another position could take the win and long-shot bettors could come out cashing in big.
Which Team Will Make The First Field Goal?
Scoring in the Super Bowl can come at any time and by any form including kicking field goals. These odds are simple and easy to understand. For these odds to cash, the team that you bet on will need to score the first field goal of the game excluding extra-point attempts. One way to gauge these odds is by looking at the teams defenses in field goal range.
Which Player Will Score The First Touchdown?
With the Super Bowl, someone has to make the first touchdown of the game and online sportsbooks are taking action on key players to have that honor. Once the contenders are officially decided, sportsbooks will be hosting betting lines for the given players. Sports bettors will be able to take action on who will first cross the end zone and bring their team the first TD of the game. While most of the action will be placed on offensive players, mainly receivers and tight ends, betting on a defensive player could turn a major profit. Should an early pick-six occur, lucky bettors could see major wins.
Which Team Will Score The First Touchdown?
There is no way to tell which team is going to drive the ball down the field first but both made it to the Super Bowl so they both have to be pretty good, right? There are different things to take into consideration with these odds including how both teams treat the coin toss and whether they receive the ball first or defer to the second half. You can also look at stats on their opening drives.
What Will Be The Longest Touchdown Of The Game?
The current record holder is Jacoby Jones – a wide receiver that went 108 yards for the touchdown from a kickoff. His touchdown helped the Baltimore Ravens beat the San Francisco 49ers in the Blackout Bowl or Harbaugh Bowl. This wager is a difficult one because the guess is literally as big as a football field yet it usually sees a lot of action. With big-play abilities coming from any team to make the Super Bowl, it is a hard but fun bet to make.
What Will Be The Super Bowl Winning Margin?
Sports bettors also take action on the margin of victory for the Super Bowl. Not only can you bet on a team to win, but you can also wager how much they will win by. This is a great way to cash in big of you are taking the favored short odds and want to see bigger returns. Taking a team by a certain margin of victory is significantly more profitable than just wagering who will win. Because of the ability to increase the potential return, this betting line is extremely attractive to sports bettors at online sportsbooks. If you are taking action on the Super Bowl, you will likely stumble upon this betting line at online sportsbooks.
What Quarterback Will Throw For The Most Passing Yards?
As the Super Bowl MVP comes down (usually) to the top two quarterbacks, bettors can entertain a prop bet beforehand to see who will be rewarded at the end of the game. Quarterbacks are graded by wins as well as their passing statistics. When betting on the passing yards Super Bowl prop, sportsbooks may offer the prop as a spread, with one quarterback favored by a few yards, or they may offer it as a pick-em with varying odds.
How Will The Longest Score Of The Game Be Scored?
The current longest score in Super Bowl record holder is Jacoby Jones, who went 108 yards for the touchdown from a kickoff. In most games, however, the competition is between field goals and touchdowns for what the longest score will be. Both teams have great kickers as well as explosive receivers to make an argument for both sides of the line.
Bovada
Touchdown -125
Field Goal -115
What Will Be The Winning Super Bowl Margin?
Sportsbooks will list both teams and the margins they'll win by for gamblers to choose from. It just has to (typically) be within a touchdown range. While this seems like an impossible wager to guess correctly, it is not. However, as the chances of correctly guessing the Super Bowl-winning margin are slim, the odds for doing so are quite rewarding. This is what helps bettors wager on one (or a few) winning margin in hopes to hit big. Although the possible winning margins are not yet posted, there are odds for the Super Bowl Winning conferece spread as listed below:
Bovada
AFC -2.5 (-110)
NFC +2.5 (-110)
Why Are The Odds For Super Bowl Prop Bets Different?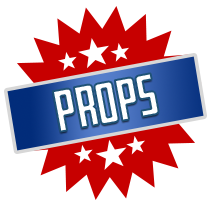 As you may have noticed when looking over the Super Bowl 58 prop bets, some of the betting odds are different from site to site. This is because oddsmakers view the outcome in a different light or they are adjusting their odds based on the action they have received. Shopping lines is imperative when wanting to make a profit betting on the Super Bowl as you can find options that double or triple another book's odds. You wouldn't buy a car without test driving and comparing prices, so why would you submit a betting slip without scanning for the best price? Joining a variety of online sportsbooks can only help increase your chances of winning and receiving different prop bets and odds.
Can I bet on Super Bowl props from my phone?
Are you a member of a sportsbook with a mobile betting platform? If you're reading this, you must be or you're about to join one. The answer is yes, you can bet on Super Bowl 58 props and game lines from your phone by using mobile Super Bowl sportsbooks. Local books may also offer some betting options, but they will pale in comparison to what is displayed at online sportsbooks.
Betting On The Super Bowl Winning State
Super Bowl Winning State Odds
Any Other State +135
California +350
New Jersey / New York +550
Florida +650
Ohio +800
Texas +1400
Pennsylvania +2000
Maryland / Washington, D.C. +2000
These odds give you a great opportunity for more value on multiple teams. Looking at California for example, they have three teams with odds under +2000 to win the Super Bowl. As for a state like New York, while they have three teams, just one of them is a surefire contender meaning the value comes more on the single teams odds rather than the odds on the winning state.
Super Bowl Prop Bets FAQ's