AFC South Division Odds – Best AFC South Betting Lines

Betting on the AFC South comes with several different ways of doing so whether it's betting on the outright winner, the correct order of the standings, or betting on one of the single teams odds. The four teams that make up the division are the Indianapolis Colts, Houston Texans, Jacksonville Jaguars, and Tennessee Titans. The Colts are the winningest team in the division with 16 AFC South championships which is 10 more than the next team in line.
Everything that there is to know about betting on the AFC South can be found right here. You'll be greeted with the current AFC South odds each season, a brief history of each teams performance in the division since 2002, each of their Super Bowl LVIII betting, and anything else related to betting on the AFC South.

AFC South Standings
Jacksonville Jaguars 0-0
Tennessee Titans 0-0
Indianapolis Colts 0-0
Houston Texans 0-0
AFC South Division Odds
Jacksonville Jaguars -150
Tennessee Titans +400
Indianapolis Colts +500
Houston Texans +700
Indianapolis Colts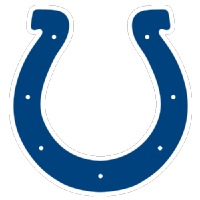 As a part to betting on the Indianapolis Colts Super Bowl 58 odds are their odds to win the AFC South division. The Colts have won 16 division titles with 9 of them coming since 2002 when the divisions were realigned. However, they haven't seen an AFC South championship since 2014 when they had -175 preseason odds. Six of those nine division titles since 2002 also came at under +100 odds. Since their last division championship in 2014, oddsmakers have lost some hope on them with five of the nine years since then opening at +350 odds or longer and six of those years seeing their odds jump to over +1000 odds at some point during the season.
Tennessee Titans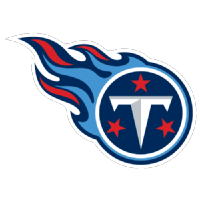 The Tennessee Titans have just four AFC South division titles since 2002 and three of those four titles all came with under +200 preseason odds. Tennessee generally isn't seen as a threat to the division in the eyes of the oddsmakers as they've opened at or above +300 odds 14 times since 2002 and have just one division title that came above those odds in 2008 when they had +800 preseason odds. They certainly aren't a threat in 2023-24 with the Titans Super Bowl 58 odds coming over +300 once more.
Jacksonville Jaguars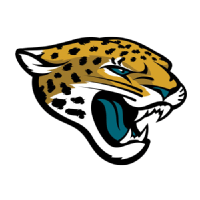 Both of the Jackson AFC South championships came since 2017. They captured their first in 2017 with +500 preseason odds and again in 2022 at +750 preseason odds. Fast track to the 2023-24 season, the Jags are the preseason favorite to win the division at -150 which are their shortest opening division odds in team history. The Jaguars Super Bowl LVIII odds also opened at +2800 which are their shortest preseason odds in the last four seasons which backs their case even more.
Houston Texans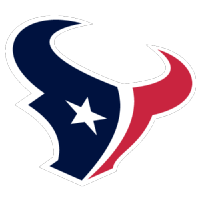 Six times have the Houston Texans won the division and all six of them have come after 2010. Also, five of the six division titles came with +200 preseason odds are stronger. The Texans have also trended in back-to-back AFC South championships with all six coming in back-to-back situations on three separate occasions. Since 2019 though, all of Houston's preseason odds, including the Texans Super Bowl betting odds, have risen in each year since with their highest point reaching +3000.
Taking A Futures Bet On The AFC South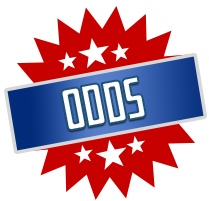 Although futures betting is the main form of betting on the division winner, there is much more to it as there are plenty of different futures odds to choose that include AFC South teams. Those include Super Bowl odds for each team every year, each of their AFC championship betting odds, AFC South players odds to win the MVP, and much more. All of the futures odds for AFC South teams can be found right here.
Preseason AFC South Super Bowl Odds
Jacksonville Jaguars +2500
Tennessee Titans +7500
Indianapolis Colts +17500
Houston Texans +20000
Preseason AFC South Conference Championship Odds
Jacksonville Jaguars +1400
Tennessee Titans +5000
Indianapolis Colts +7500
Houston Texans +10000
AFC South MVP Contenders
Trevor Lawrence +1800
Ryan Tannehill +10000
Derrick Henry +10000
Preseason AFC South Odds To Make The Playoffs
Jacksonville Jaguars -190
Tennessee Titans +235
Indianapolis Colts +325
Houston Texans +600
Preseason AFC South Win Totals
Jacksonville Jaguars 9.5 Wins
Tennessee Titans 7.5 Wins
Indianapolis Colts 6.5 Wins
Houston Texans 5.5 Wins
Past AFC South Champions
While the Indianapolis Colts have led the division since 2002 with 9 titles, the race has heated up in the last eight seasons as all four teams have claimed a division title in that time. Since the start of the division though, the heaviest favorites were 2005 Indianapolis and 2012 Houston Texans who both has -500 preseason odds to win. The team with the longest odds were the 2008 Tennessee Titans who won with +800 preseason odds.
| Year | Team | Odds |
| --- | --- | --- |
| 2022 | Jacksonville Jaguars | +750 |
| 2021 | Tennessee Titans | -110 |
| 2020 | Tennessee Titans | +180 |
| 2019 | Houston Texans | +175 |
| 2018 | Houston Texans | +200 |
| 2017 | Jacksonville Jaguars | +500 |
| 2016 | Houston Texans | +160 |
| 2015 | Houston Texans | +450 |
| 2014 | Indianapolis Colts | -175 |
| 2013 | Indianapolis Colts | +240 |
| 2012 | Houston Texans | -500 |
| 2011 | Houston Texans | +125 |
| 2010 | Indianapolis Colts | -175 |
| 2009 | Indianapolis Colts | +130 |
| 2008 | Tennessee Titans | +800 |
| 2007 | Indianapolis Colts | -300 |
| 2006 | Indianapolis Colts | -500 |
| 2005 | Indianapolis Colts | -400 |
| 2004 | Indianapolis Colts | -150 |
| 2003 | Indianapolis Colts | +150 |
| 2002 | Tennessee Titans | +140 |
AFC South Teams To Win The Super Bowl
The Indianapolis Colts are the only team in the AFC South to win a championship in the history of the Super Bowl. The Colts were on a tear during their Super Bowl winning season having gone 16-4 overall and 12-8 against the spread. They had 12 wins in the regular season which was good enough to hit the over on their 11.5 projected win total. Aside from the Colts, the Titans are the only other team from the division to make the Super Bowl in 2000 but fell short to the then St. Louis Rams.
Past AFC North Super Bowl Winners
| Year | Team | Odds |
| --- | --- | --- |
| 2006 | Indianapolis Colts | +600 |
AFC South Teams To Make The Wild Card
Since 2002, the AFC South has seen a Wild Card berth 10 times with 11 teams. Of the four teams in the division though, the Houston Texans have never played in the Wild Card Round as a Wild Card team, only as division champions. The Colts have been a Wild Card team five times since 2002 but have never made it out of the round. Jacksonville has been a Wild Card team twice but haven't made it far as their furthest was a loss in the 2007 divisional round. Tennessee has gone furthest as they've gone past the Wild Card Round in three of their four appearances and even went to the AFC Championship game.
| Year | Team | Odds |
| --- | --- | --- |
| 2020: | Indianapolis Colts | -175 |
| 2019: | Tennessee Titans | +200 |
| 2018: | Indianapolis Colts | +240 |
| 2017: | Tennessee Titans | -120 |
| 2012: | Indianapolis Colts | +700 |
| 2008: | Indianapolis Colts | n/a |
| 2007: | Jacksonville Jaguars | n/a |
| 2007: | Tennessee Titans | n/a |
| 2005: | Jacksonville Jaguars | n/a |
| 2003: | Tennessee Titans | n/a |
| 2002: | Indianapolis Colts | n/a |