Super Bowl 58 Player Prop Bets & SB 58 Game Props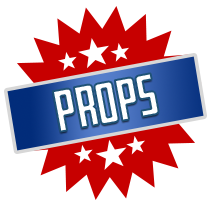 Betting on Super Bowl 58 prop odds are some of the most popular ways to wager on the Big Game worldwide. Being that it is so popular, bettors can look for game and player prop bets on Super Bowl 58. These types of wagers range in what a bettor is looking for but can provide much more excitement to your bets – especially if the game is a blowout or well above or below the point total. With game prop bets on the Super Bowl, bettors can risk money on certain outcomes such as which team will score first, how the first points are scored and even how long the National Anthem will be. With game props, betting on Super Bowl 58 will keep you entertained throughout the whole game. To find out more about game and player props bets for Super Bowl 58 , you have come to the right place as not only will find examples of them, but once they are set, you can find them all right here.
Super Bowl LVIII Player Props Offered On Bovada
Betting on the Super Bowl 58 MVP odds is no different than betting on player props during the regular season and playoffs. That said, you'll be able to bet the over or under on different players total yardage and touchdowns. Other player props to keep an eye on are those for the Super Bowl MVP as you'll be able to bet on those from the beginning of the playoffs while the odds continue fluctuating as different teams get eliminated. Below are Super Bowl player prop examples from SB57 until props for SB58 are posted.
Total Tackles And Assists – Chris Jones
Over 3.5 +140
Under 3.5 -185
Total Tackles And Assists – Darius Slay
Over 3.5 -130
Under 3.5 +100
Total Tackles And Assists – Hasson Reddick
Over 3.5 +140
Under -3.5 -185
Super Bowl LVIII Game Props Offered On Bovada
While a standard NFL game may have upward of 100 prop bets available, Bovada offers nearly 1,000 props for Super Bowl 58. These cover everything concerning the game from what color of Gatorade is thrown on the winning coach to which players and coaches will be shown during the National Anthem.
Winning Conference Spread
AFC -3.5 -120
NFC +3.5 -120
Will There Be A Missed PAT Conversion?
What Will The Longest Score Of The Game Be?
Touchdown -125
Field Goal -105
Will Any TD Be Overturned By Replay?
Will Either Kicker Hit The Upright Or Crossbar On An Extra Point Or Field Goal Attempt?
Will There Be An Onside Kick Attempt In The Game?
Winning Conference Moneyline
How Many Players Will Have A Passing Attempt?
Over 2.5 +115
Under 2.5 -150
What Will Happen To The Price Of Bitcoin (BTC) During The Super Bowl?
Price Of Bitcoin Goes Up -125
Price Of Bitcoin Goes Down -105
Will The Teams Combined Score 76 Or More Points To Break The Super Bowl Record?
Will The Game Be Tied Again After 0-0?
Best Sportsbooks For Super Bowl Prop Betting

BOVADA RATING
Safety + Security:  

Reliability:  

Customer Service:  

Payout Times:  

Bonuses:  
Bovada
Betting Bonuses For Super Bowl 58 Props
With thousands of prop bets available for the exact Super Bowl matchup, Bovada offers many different types of bonuses to help their players keep up with the wagering opportunities. The legal sportsbook's best bonus is a 75% deposit match through cryptocurrency that has a maxim bonus amount of $750 available. This bonus has a 5x rollover, which is slim compared to other Super Bowl sportsbooks with prop betting offered.

BETONLINE RATING
Safety + Security:  

Reliability:  

Customer Service:  

Payout Times:  

Bonuses:  
BetOnline
Super Bowl Prop Betting With Crypto
Betting on Super Bowl props is available through cryptocurrency deposits for future and live betting action at BetOnline. The online sportsbook offers 17 different types of crypto transaction methods that can be used for instant deposits, withdrawals, and big bonuses. The best part about betting on Super Bowl props with crypto through BetOnline is the no fees involved in any crypto transactions. BetOnline ensures that their players are able to put all of their available funds into the actual betting action.

Safety + Security:

Reliability:

Customer Service:

Payout Times:

Bonuses:
MyBookie
Future And Live Prop Bets For Super Bowl 58
When betting on the Super Bowl with MyBookie, there are future and live betting odds for all different types of SB58 props. The online book offers future props like the Super Bowl-winning conference and early game line bets for the big game. However, their best prop bets are closer to the Super Bowl and are actual props for how the game will unfold. Once the Super Bowl 58 matchup has been set, MyBookie generates hundreds of props for player and game props.
Best Super Bowl Props To Bet On
For hardcore NFL fans, the best prop bets for Super Bowl 58 are surrounding the actual action of the game. These bets can take many forms but there is value in betting on outcomes that statistically do not occur often. These types of bets will have longer odds and could payout big time on small wagers. When betting on these types of props that could seem risky, there is still past data to show there is always a chance for a longshot bet to hit.
Will A Non-QB Throw A Touchdown?
In the history of the Super Bowl, there have only been five touchdown passes by players that were not the QB position. While five out of 56 Super Bowls is extremely slim, there have been two non-QB players to throw a TD pass in the last four years and there are a few wide receivers currently in the NFL that are known to have an arm.
Will A QB Have A Reception?
Out of the five touchdowns thrown by a non-QB during the Super Bowl, only one of them has featured a QB at the receiving end. Nick Foles was the last QB to catch a pass in the Super Bowl, which occurred during the iconic "Philly Special" that secured Super Bowl LII for the Eagles.
Super Bowl XII - Robert Newhouse (RB) 29-yard TD pass to Golden Richards (WR)
Super Bowl XIV - Lawrence McCutcheon (RB) 24-yard TD pass to Ron Smith (WR)
Super Bowl XL - Antwaan Randle El (WR) 43-yard TD pass to Hines Ward (WR)
Super Bowl LII – Trey Burton (TE) 1-yard TD pass to Nick Foles (QB)
Super Bowl LVI – Joe Mixon (RB) 6-yard TD pass to Tee Higgins (WR)
How Many Players Will Have a Passing Attempt
Over 2.5 -135
Under 2.5 +105
Easiest Super Bowl Props To Bet On
The easiest Super Bowl 58 prop bets are the ones that take no handicapping skills at all. While some props have many choices or tough spreads/lines to decipher, some of the prop bets just ask a simple question. The prop bets on the Super Bowl with only two potential responses are the easiest because it is as simple as choosing yes/no, over/under, or any differing combination. Easy Super Bowl prop bets are best for those who are just starting out with gambling, or who don't want to have to keep checking their betting sheet to see what they picked.
Result Of Coin Toss For Super Bowl 58
Will Team That Calls Coin Toss In Super Bowl 58 Be Correct?
Will Team That Wins Coin Toss Also Win Super Bowl 58?
What Team Will Win The Coin Toss?
Kansas City Chiefs -105
Philadelphia Eagles -105
Distance Of First TD Of The Game
Over 7.5 Yards
Under 7.5 Yards
First Turnover Of The Game Is An Interception
Super Bowl Passing Yard Record Of 505 Yards Broken
Most Popular Super Bowl Props To Bet On
As the Super Bowl is known for offering hundreds of prop bets, there are definitely a few that stick out more than others. The most popular Super Bowl props to bet on consist of the ones that are constantly regarded in the media and spoken around the fridge full of beers. These Super Bowl prop bets can range from simply asking who the MVP will be to choosing what the opening kickoff's coin toss will land on. These props on the Super Bowl consist of the largest betting handle, as nearly every viewer (and even those who aren't watching) has some strategy or interest in the turnout of the prop.
How Long Will It Take To Sing The US National Anthem?
Over 1 minute 37 seconds - 135
Under 1 minute 37 seconds +105
Will There Be A Missed PAT Conversion?
How Many Players Will Have A Passing Attempt?
Over 2.5 +115
Under 2.5 -150
What Will Happen First In The Game?
Coin Toss Results
Singing Time Of National Anthem
Over 2:02 -135
Under 2:02 +105
Number Of Songs Performed At Halftime
Over 9.5 -125
Under 9.5 -105
Score In The First Minute Of The Game