Betting On The Pittsburgh Steelers To Win The Super Bowl

Betting on the Pittsburgh Steelers to win the Super Bowl is never a bad idea. They are a very historic team that seems to always seem to make their way to contention one way or another. Backing that up are their 33 playoff appearances in which they were able to reel in 24 division championships, eight conference championships and six total Super Bowl victories.
The Steelers have tons going for them with young pieces, but still need to put the chemistry together. They have a rookie QB who has unmatched potential in Kenny Pickett, one of the top young running backs in the NFL in Najee Harris, and a receiving group led by Diontae Johnson and Chase Claypool. No matter where the Steelers odds are on the odds boards, it is worth the shot for a nice payout.
For those that are looking to bet on any of the Pittsburgh Steeler's odds, they can find their betting info here. Bettors will come across the Steelers Super Bowl odds, their odds to win the AFC Championship and their odds to win the AFC North division title as well. There is also information on different Steelers player props and their playoff history also.
Steelers Playoff Record By Round
Overall: 36-27
Wild Card: 6-7
Divisional Round: 16-10
Conference Championship: 8-8
Super Bowl: 6-2
Pittsburgh Steelers Playoff History
| | | |
| --- | --- | --- |
| Playoff Appearances | 33 | 1947, 1972, 1973, 1974, 1975, 1976, 1977, 1978, 1979, 1982, 1983, 1984, 1989, 1992, 1993, 1994, 1995, 1996, 1997, 2001, 2002, 2004, 2005, 2007, 2008, 2010, 2011, 2014, 2015, 2016, 2017, 2020, 2021 |
| Division Championships | 24 | 1972, 1974, 1975, 1976, 1977, 1978, 1979, 1983, 1984, 1992, 1994, 1995, 1996, 1997, 2001, 2002, 2004, 2007, 2008, 2010, 2014, 2016, 2017, 2020 |
| Conference Championships | 8 | 1974, 1975, 1978, 1979, 1995, 2005, 2008, 2010 |
| Super Bowl Victories | 6 | 1975 (IX), 1976 (X), 1979 (XIII), 1980 (XIV), 2006 (XL), 2009 (XLIII) |
| Super Bowl Losses | 2 | 1996 (XXX), 2011 (XLV) |
| Super Bowl Winning Quarterbacks | 2 | Terry Bradshaw, Ben Roethlisberger |
| Super Bowl Winning Coaches | 3 | Chuck Noll, Bill Cowher, Mike Tomlin |
| Super Bowl MVPs | 5 | Franco Harris (IX), Lynn Swann (X), Terry Bradshaw (XIII, XIV), Hines Ward (XL), Santonio Holmes (XLIII) |
Pittsburgh Steelers Vs. Cleveland Browns Week 3
Pittsburgh Steelers Vs. Cleveland Browns
Moneyline: Browns (-220) vs. Steelers (+180)
Spread: Steelers +4.5 (-105)
Total: 38.5 Points
Kicking off Week 3, the Pittsburgh Steelers will be on the road for Thursday Night Football against the Cleveland Browns where they are +4.5 underdogs for the third straight week. They have done an average 1-0-1 ATS in the first two games of the season having pushed +3 against the Patriots in Week 2. Pittsburgh has also dominated Cleveland in their last five meetings going 4-1 S/U and 5-0 ATS.
Steelers Week 2 Betting Trends
Steelers are 5-1 ATS in last six games against Browns.
Steelers are 15-5-1 S/U in last 21 games playing in Cleveland.
Total in points has gone under 5-2 in last seven games vs. Browns.
Total has gone over in f of last 7 road games.
What Are The Steelers Odds To Win The Super Bowl?
The Steelers are facing the longest Super Bowl odds that they have seen since the 2000 season, currently sitting at +9000. They had +5500 odds in March, +6570 in April, and +8000 in May of 2022. As the second week of the NFL preseason has concluded, the Steelers QB room looks promising but the team's Super Bowl odds have continued to lengthen for the 2022-23 season. The Steelers have made Super Bowl runs in the past, being in the big game three times since 2005 and winning in 2005 with +1200 preseason odds and 2008 with +1800 preseason odds.
What Are The Pittsburgh Steelers Odds To Win The AFC Championship?
The Steelers AFC Championship odds have also been headed in the wrong directions going from +3000 to over +4500. While they did have a decent draft, they did lose Juju-Smith Schuster to free agency which will certainly hurt as their receiving core could be argued to not match up with the rest of the conference. Looking at past Steelers seasons, they have eight conference championships to their name on 15 appearances. In recent years though, their odds have been headed in the wrong direction. Since opening at +500 in 2018, their preseason odds have gone up every year since then.
What Are The Pittsburgh Steelers Odds To Win The AFC North?
The Steelers have 24 AFC North championships to their name including nine since 2002. However, they have turned a page as their odds to win it this season opened up as the longest in the division and are the longest they have been since before 2002. They opened up at +900 and now sit above +1000 with the competition from the rest of the division heating up. More recently though, since 2013, they have not finished outside of the top two spots in the conference and have also never opened any season since then with odds over +425 until now. Their +900 preseason odds are their longest since 2002.
2023 Steelers Betting Odds
Super Bowl: +6000
AFC Championship: +5000
AFC East: +1100
Pittsburgh Steelers ATS Betting Trends
2021: 8-10
2020: 10-7
2019: 9-7
2018: 8-7-1
2017: 7-10
2016: 11-8
Pittsburgh Steelers Over/Under Betting Trends
2021: 7-10-1
2020: 8-7
2019: 4-12
2018: 8-8
2017: 7-10
2016: 7-12
Where To Bet On The Pittsburgh Steelers?
Steelers fans have a ton of different ways to wager in their home state, but the best options are going to be online sportsbooks like Bovada and BetOnline. These sportsbooks are international, but offer better odds on Steelers games than the retail books in the state do, since retail books are often taking hometown fans into account. In addition to the retail books, there are state-regulated online sportsbooks like DraftKings and BetMGM which are excellent competitors and well worth looking at. Pittsburgh itself is home to the Rivers Casino, and they operate the BetRivers app for those looking to stay loyal to Pitt.
Pittsburgh
Mobile Betting On The Pittsburgh Steelers
Mobile betting is the primary way Steelers fans bet on their favorite team. Local Pittsburgh Steelers bettors have a wide array of mobile options from several state-regulated mobile apps such as FanDuel, BetMGM, and DraftKings as well as licensed sports betting sites at their fingertips. These licensed operators are available in every market so Steelers fans all over always have access to odds on the Black and Yellow. Mobile betting allows bettors to wager no matter where they are so long as they have access to WIFI or cellular service.
2023 Steelers Player Prop Bets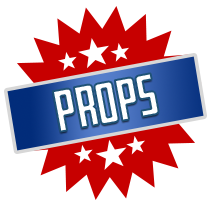 Despite having longer futures odds than they would've liked, there are some lights to be shined on the Steelers offense that you will be able to find player props on. That includes their rookie QB, Kenny Pickett, and his total passing yards and passing touchdowns for the season, Najee Harris and his total overall yardage and touchdowns, and Dionte Johnson with his total receiving yards for the year.
Chase Claypool Rec Yards Odds 2022 Reg. Season
Over 750.5 -115
Under 750.5 -115
Chase Claypool burst onto the scene as a rookie, but has lingered behind Diontae Johnson on the depth chart for the Steelers, putting up his best numbers when Johnson – and occasionally former teammate Juju Smith-Schuster – were out. Smith-Schuster is gone, leaving Claypool a bigger piece of the pie. Claypool put up 860 yards in the 2022 season, and is tipped to actually get worse, with a 750 yard o/u.
Diontae Johnson Rec Yards Odds 2022 Reg. Season
Over 1000.5 -110
Under 1000.5 -120
Diontae Johnson is a target monster, and the question with his O/U is simply whether or not he will be able to stay on the field. In 2021, he put up 1161 yards in the air, while starting 14 games and playing in 16. Johnson is expected to regress slightly with a worse quarterback – he's going from Ben Roethlisberger to either Kenny Pickett or Mitch Trubisky. Roethlisberger was perfect for Johnson's game because he couldn't throw the ball much further than Johnson's typical short-game wheelhouse.
Najee Harris Rush & Rec Yards Odds 2022 Reg. Season
Over 1550.5 -115
Under 1550.5 -115
Najee Harris is one of the most versatile players in the entire NFL, and the Pittsburgh Steelers know how to use him both as a receiver and as a runner. Harris is expected to put up nearly 100 all purpose yards per game, which is a high expectation for any second-year player to have, but one that he has earned. In 2022, Harris had 1667 combined rushing and receiving yards.
Betting On Kenny Pickett To Win Offensive Rookie Of The Year
Kenny Pickett opened as the favorite to win the NFL's Offensive Rookie of the Year award. Pickett was the first QB picked in the 2022 NFL Draft, and was indeed the only first-round quarterback in the entire draft class. This gives him an instant lane to relevance, despite opening as third on the depth chart, behind both Mitch Trubisky and Mason Rudolph.
Betting Team Props On The Steelers
Knowing how this year is going for the Steelers, fans are very excited about things moving forwards and bettors are as well. This team has made a major improvement and it can be seen the collective energy they have given. This energy also is effecting bettors as well. Placing a bet on whether the Steelers will have a total of four interceptions in a game collectively is a team prop bet that can be placed on online sportsbooks.
Betting On The Steelers In Week Two Vs The Patriots
The Pittsburgh Steelers are home underdogs for just the 20th time during Mike Tomlin's 16-year tenure as Head Coach for the team. If his 19-game history as a home underdog is any indication, betting on the Steelers straight up against the New England Patriots may be a profitable betting option.
Pittsburgh Steelers Odds History
| Year: | Super Bowl Odds: | AFC Odds: | AFC North Odds: | Odds To Make Playoffs: |
| --- | --- | --- | --- | --- |
| 2022 | +6600 | +3500 | +900 | +300 (TBD) |
| 2021 | +5000 | +2500 | +425 | +160 (Make) |
| 2020 | +2500 | +1200 | +300 | -155 (Make) |
| 2019 | +1800 | +900 | +130 | -170 (Miss) |
| 2018 | +1000 | +500 | -220 | -400 (Miss) |
| 2017 | +1000 | +500 | -250 | -400 (Make) |
| 2016 | +1000 | +450 | +110 | -245 (Make) |
| 2015 | +2000 | +1000 | +220 | +100 (Make) |
| 2014 | +2200 | +900 | +180 | +120 (Make) |
| 2013 | +2200 | +900 | +180 | -130 (Miss) |
Pittsburgh Steelers Playoff History
known NFL franchises in history and certainly have the resume to back them up. They have made the playoffs 33 different times, they have 24 division championships, 8 conference championships and 6 Super Bowl wins.
Steelers Playoff Appearances
The Steelers have arguably the most playoff experience in the entire league as they have made the playoffs 33 times with just four different coaches. Their first playoff appearance came in 1947 where they were coached by Jock Sutherland. Their most notable playoff run was between 1969 and 1991 under Chuck Noll where they had 12 appearances. From 1992 to 2006 under Bill Cowher, they had added 10 more appearances and from 2007 until the present day, Mike Tomlin has led them to ten playoff appearances.
Steelers Division Championships
With the Steelers playoff appearances, they have converted 24 of them appearances into division championships. Their second coach, Chuck Noll, was able to convert 9 of their 12 playoff appearances into division titles with Terry Bradshaw at the help of the quarterback for the majority of the run along with Cliff Stoudt, Mark Malone and David Woodley. Bill Cowher led the team to eight more division championships between 1992 to 2006 and their current coach, Mike Tomlin, has led them to seven division titles.
Steelers Conference Championships
The Steelers most recognizable run winning the conference title was between 1974 and 1980 where they won four conference championships. Terry Bradshaw was the one under center leading them while Chuck Noll was the coach. During Bill Cowher's stint, he only managed to win just one conference title in 1995 and Mike Tomlin has won three of them with Big Ben Roethlisberger under center.
Steelers Super Bowl Victories
The Steelers are one of the winningest franchises when it comes to winning Super Bowls. They have six Super Bowls to their name right now. Three of their coaches have Super Bowl rings as Chuck Noll won three, Bill Cowher won once and Mike Tomlin has two. Also, Terry Bradshaw owns four of those Super Bowl rings as well while Ben Roethlisberger has two.
Their first Super Bowl was won in the 1975 season for Super Bowl IX where they defeated the Minnesota Vikings 16-6. The Steelers were seen as 3-point favorites heading into the game and covered the spread with ease. Franco Harris was named the Super Bowl MVP after putting the team on his back for 158 rushing yards and a touchdown.
Their second Super Bowl came one year later in 1976 for Super Bowl X where they took down the Dallas Cowboys 21-17. They were unable to cover the spread, however, as they were seen as 7-point favorites and only won by four points. The Super Bowl MVP here was Lynn Swann as he went for 161 receiving yards and a touchdown.
The Steelers third championship came just two years later in 1979 for Super Bowl XIII where they faced off and won against the Dallas Cowboys with a final score of 35-31. The Steelers were seen as 3.5-point favorites here and were able to cover just barely as they won by 4-points. Terry Bradshaw was named the MVP here as he put up 318 yards and four touchdowns.
The Steelers won their fourth Super Bowl just one year after this in 1980 where they defeated the Los Angeles Rams 31-19. The Steelers were seen as 10-point favorites heading into the game and covered the spread as they won by 12-points. Terry Bradshaw was named the MVP for a second straight year here after putting up 309 yards and two touchdowns.
Their fifth Super Bowl came later on in 2006 when they faced off against the Seattle Seahawks. They won with a final score of 21-10 and covered their 4-point favored spread in doing so. The Super Bowl MVP for Super Bowl XL was Hines Ward after he went for 123 receiving yards and a touchdown.
Their sixth and more recent Super Bowl championship came in 2009 where they defeated the Arizona Cardinals. The Steelers were seen as 6.5-point favorites but were unable to cover the spread as they won 27-23. The Super Bowl MVP in the game was Santonio Holmes as he went for 131 receiving yards and a touchdown.
2003 AFC Wild Card: Steelers Overcome 17-Point Deficit
The largest deficit the Steelers have ever overcome in the playoffs was 17 points, which took place on January 5, 2003 against the Cleveland Browns in the AFC Wild Card Game. The Browns took a 24-7 lead over the Steelers just out of halftime on a 15-yard touchdown pass from Kelly Holcomb to Dennis Northcutt; however, a 6-yard touchdown pass from Steelers' quarterback Tommy Maddox to wide receiver Plaxico Burress began a run that saw the Steelers outscore the Browns 29-9. The final score of this run, a three-yard touchdown rush by Chris Fuamatu-Ma'afala put the Steelers ahead 36-33 and completed the largest playoff comeback in Steelers franchise history.