Betting On AFC Championship Odds

Betting on AFC Championship odds can be one of the most profitable bets you make all year. That's because before the season starts you can expect to see some teams with +1000 odds that actually have a legitimate chance to win the AFC. Those odds get shorter or longer over the season, of course, based on how each team performs. In the NFL, anybody can beat anyone on any given Sunday, but certain teams are able to withstand the storm and come out on top. As of right now, the Kansas City Chiefs have opened up as the favorites to repeat as the AFC Champions. The Chiefs have made it to the last three AFC Championship games and have won two of them.
BettingSuperBowl.com has a breakdown of all the divisional odds below so that you can make better decisions when betting on AFC Championship odds. When betting on these divisions, each group comes with its own fair share of competitors. There are a few where the best team of the four is way ahead of its competition, and there are other divisions where things could get dicey. Each team has its own share of internal adversity that they have to overcome as well which all affect their odds to win their division. Below, you'll see a quick breakdown of each team's current standing in the AFC.

Odds To Win The AFC Championship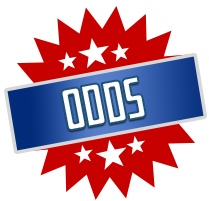 The Kansas City Chiefs are heavier favorites to win the AFC Championship being that they have won the last two conference titles. After starting off slow at the beginning of the season, they turned things up ahead of the playoffs. They will be contested by the Buffalo Bills, Tennessee Titans, and Cincinnati Bengals if they want to three-peat as conference champs.
Kansas City Chiefs +180
Buffalo Bills +235
Tennessee Titans +300
Cincinnati Bengals +500