Betting On AFC Championship Odds

AFC betting odds could be some of the most profitable odds available to you depending on when you get in on them. Online AFC Championship betting lines come in the form of future odds and are continuously shifting throughout the season depending on how the teams are performing. These odds usually open right after the AFC Championship game from the season before meaning you can get in on them as early as possible and keep on taking advantage of them during the offseason, regular season, and playoffs.
Right here you will come across the odds to win the AFC Championship 2024 as well as the odds to win each AFC division. There is much more to know about betting on the AFC with betting sites that take bets on the Super Bowl and topics relating to it and we'll get into all of it right here for you from how to go about betting on AFC Championship odds, past winners, and other historical stats to know about it.

Odds To Win The 2024 AFC Championship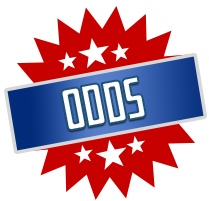 Just three teams opened the preseason with AFC Championship odds under +1000 on Super Bowl sportsbooks. The reigning champions, Kansas City Chiefs, the star-studded Buffalo Bills, and the AFC Champion runner-up Cincinnati Bengals. These online AFC Championship betting odds are available for you to bet on at any point throughout the preseason, regular season, and postseason as they are each year. Below are the preseason odds to win the 2024 AFC Championship.
2024 AFC Championship Odds
Kansas City Chiefs+400
Buffalo Bills+475
Cincinnati Bengals+700
Baltimore Ravens+900
Miami Dolphins+900
New York Jets+900
Cleveland Browns+1000
Jacksonville Jaguars+1200
Los Angeles Chargers+1400
Denver Broncos+2800
Pittsburgh Steelers+2800
Las Vegas Raiders+3300
New England Patriots+3300
Tennessee Titans+5000
Indianapolis Colts+6500
Houston Texans+10000
Deposit Methods For Bettin On The AFC Championship
There are several Super Bowl sportsbook deposit methods to choose from to bet on AFC championship game odds across the country. The best Super Bowl betting sites with AFC Championship odds offer wide range of deposit methods that cater to all users including major credit card companies, crypto, bank transfers, and others. Right here you'll find some of the deposit limits for these methods.
Deposit Limits At BetOnline
| Payment Method | Deposit Min | Deposit Max | Fees |
| --- | --- | --- | --- |
| Crypto | $20 | $500,000 | None |
| Credit/Debit | $25 | $2,500 | $9.75% |
| Wire Transfer | $500 | $10,000 | $45/3% |
| P2P | $100 | $600 | $26-$51 |
AFC Championship Betting Withdrawal Methods
There are a wide range of payouts when betting on odds to win the AFC at Super Bowl betting sites across the US and have some of the fastest payout times in the game through cryptocurrency transactions. Bitcoin and the 15 plus other offered cryptos do not have any fees attached for withdrawal requests and these transactions processed within 48 hours. Even though crypto is the best option when betting on AFC betting odds. The limits for all of the options can be found below:
Crypto – $50 min, $100,000 max, no fees, 24–48-hour withdrawals
Check By Courier – $500 min, $2,500 max, $50 fee under $1,500 and a 3$ fee over $1,500, 10-15 BD withdrawals
Wire Transfer – $500 min, $25,000 max, $45 or 3% fees, 10-15 BD withdrawals
P2P – $50 min, $400 max, $26-$51 fees, 24–48-hour withdrawals
AFC Betting Bonuses
After making your deposit, there are several SB58 sportsbook deposit bonuses before you get into the AFC Championship game betting lines. Some betting sites offer up to $1,000 for new players and these bonus credits can be used to wager on the Baltimore Ravens to win the AFC, the Bills to claim the number one seed in for the playoffs, or any other conference wagers. All of the bonuses at the sportsbook have rollovers involved and the limits can be found below:
| Bonus Type | Max Bonus | Deposit Match | Rollover | Min Deposit |
| --- | --- | --- | --- | --- |
| Crypto Welcome | $1,000 | 100% | 14x | $20 |
| Non-Crypto Welcome | $1,000 | 50% | 10x | $55 |
| Crypto Reload | $350 | 35% | 8x | $20 |
| Non-Crypto Reload | $250 | 25% | 6x | $50 |
AFC North Odds
The only team in the AFC North to not add to their AFC betting odds with a division title since 2002 are the Cleveland Browns. The Pittsburgh Steelers have won 9 with their most recent in 2020. Both the Cincinnati Bengals and Baltimore Ravens have each won six. However, the Bengals have cashed their * AFC North division odds in each of the last two seasons.
2023-24 AFC North Odds
Baltimore Ravens+200
Cincinnati Bengals+210
Cleveland Browns+210
Pittsburgh Steelers+700
AFC South Odds
Each of the four teams has cashed their AFC South division betting odds at least twice since the birth of the division in 2002. The Indianapolis Colts lead the way with 9, however, they last won in 2014. The Houston Texans own six division titles with their last in 2019. The Tennessee Titans have four division championships with their most recent coming in back to back years in 2020 and 2021. The Jacksonville Jaguars, while having the least division titles at two, have cashed their online AFC betting odds last season and opened as the favorites for the 2023-24 season.
2023-24 AFC South Odds
Jacksonville Jaguars-190
Tennessee Titans+350
Indianapolis Colts+700
Houston Texans+900
AFC East Odds
Arguably the toughest division in the 2023-24 season, all four teams have seen their AFC East division odds cash at least once over the last 20+ seasons. Both the New York Jets and Miami Dolphins each have one with New York last winning in 2002 and Miami in 2008. The New England Patriots have had full control of the division since 2002 with 16 titles including an 11-year stretch from 2009 to 2019. Since 2019 though, the Buffalo Bills have had full control over these online AFC championship betting lines.
2023-24 AFC East Odds
Buffalo Bills+125
Miami Dolphins+225
New York Jets+275
New England Patriots+1100
AFC West Odds
The Kansas City Chiefs odds to win the AFC West have been in full control having won the last seven division championships bringing their total to nine. The Denver Broncos (6) and Los Angeles Chargers (5) sit in the middle of the pack with Denver last winning in 2014 to cap their five straight and the Chargers last in 2009 ending their four-year streak. The Las Vegas Raiders last won in 2002 which is their only time cashing these AFC betting odds since then.
2023-24 AFC West Odds
Kansas City Chiefs-130
Los Angeles Chargers+240
Denver Broncos+700
Las Vegas Raiders+750
Past AFC Championship Winners
| Year | Team | Preseason Odds | Runner Up | Super Bowl Winner? |
| --- | --- | --- | --- | --- |
| 2022 | Kansas City Chiefs | +1000 | Cincinnati Bengals | Yes |
| 2021 | Cincinnati Bengals | +8000 | Kansas City Chiefs | No |
| 2020 | Kansas City Chiefs | +200 | Buffalo Bills | No |
| 2019 | Kansas City Chiefs | +200 | Tennessee Titans | Yes |
| 2018 | New England Patriots | +300 | Kansas City Chiefs | Yes |
| 2017 | New England Patriots | +125 | Jacksonville Jaguars | No |
| 2016 | New England Patriots | +275 | Pittsburgh Steelers | Yes |
| 2015 | Denver Broncos | +350 | New England Patriots | Yes |
| 2014 | New England Patriots | +300 | Indianapolis Colts | Yes |
| 2013 | Denver Broncos | +260 | New England Patriots | No |
| 2012 | Baltimore Ravens | +700 | New England Patriots | Yes |
| 2011 | New England Patriots | +275 | Baltimore Ravens | No |
Most Passing Yards In An AFC Championship Game
| Year | Player | Team | Rushing Yards Recorded |
| --- | --- | --- | --- |
| 1985 | Dan Marino | Miami Dolphins | 435 Yards |
| 2014 | Peyton Manning | Denver Broncos | 400 Yards |
| 1990 | John Elway | Denver Broncos | 385 Yards |
| 2017 | Tom Brady | New England Patriots | 384 Yards |
| 2010 | Peyton Manning | Indianapolis Colts | 377 Yards |
Most Receiving Yards In An AFC Championship Game
| Year | Player | Team | Receiving Yards Recorded |
| --- | --- | --- | --- |
| 1974 | Cliff Branch | Las Vegas Raiders | 186 Yards |
| 2017 | Chris Hogan | New England Patriots | 190 Yards |
| 2021 | Tyreek Hill | Kansas City Chiefs | 172 Yards |
| 1978 | Haven Moses | Denver Broncos | 168 Yards |
| 2010 | Pierre Garcon | Indianapolis Colts | 151 Yards |