Betting On The New Orleans Saints To Win Super Bowl 57

Betting on the New Orleans Saints to win the Super Bowl could turn a nice profit, but the odds of this happening are slim to none unless they get their chemistry together. Of their 15 playoff appearances, they have nine division championships, one conference championship and a Super Bowl win as well. Their Super Bowl odds have certainly seen better days as this is now the second straight year with +3000 opening odds or more.
The Saints have a lot of guys on their team that have the ability to make big plays such as one of the best route runners in the league in Michael Thomas and arguably one of the top running backs in the league in Alvin Kamara. They also have a great surrounding cast with guys like Jarvis Landry and Tyrann Mathieu. If the Saints could prove to be back to their contending ways, they should have no problems against any team in the league.
Those looking to take a swing at any of the Saints betting odds can find all of their information here. They will come across the Saints Super Bowl odds, their NFC Championship odds as well as their odds to win the NFC South Division. There is also info on their player props and playoff history as well.
Saints Playoff Record By Round
Overall: 10-13
Wild Card: 5-6
Divisional Round: 3-5
Conference Championship: 1-2
Super Bowl: 1-0
New Orleans Saints Playoff History
| | | |
| --- | --- | --- |
| Playoff Appearances | 15 | 1987, 1990, 1991, 1992, 2000, 2006, 2009, 2010, 2011, 2013, 2017, 2018, 2019 |
| Division Championships | 9 | 1991, 2000, 2006, 2009, 2011, 2017, 2018, 2019, 2020 |
| Conference Championships | 1 | 2009 |
| Super Bowl Victories | 1 | 2009 (XLIV) |
| Super Bowl Losses | 0 | |
| Super Bowl Winning Quarterbacks | 1 | Drew Brees |
| Super Bowl Winning Coaches | 1 | Sean Peyton |
| Super Bowl MVPs | 1 | Drew Brees (XLIV) |
What Are The Odds On The Saints To Win The Super Bowl?
The New Orleans Saints began the 2022 NFL season with +4000 Super Bowl 57 betting odds. Week-to-week results, injuries, and the rise and fall of other contenders around the league have since caused those betting odds to constantly change. Payouts on the Saints to win the Super Bowl are some of the best in the sport, and the franchise has a history of paying out large, as their Super Bowl in 2011 paid out players with +2000 odds. Updated New Orleans Saints Super Bowl odds are available below this section.
What Are The New Orleans Saints Odds To Win The NFC Championship?
With a healthy squad for the start of the 2022 season, the Saints have +2200 preseason odds to win the NFC. The Saints have not had a losing season since 2016 and have only recorded five seasons under .500 since 2006. However, they have only claimed one NFC Championship in three appearances. They had +1100 odds when they won the NFC last in 2009.
What Are The New Orleans Saints' Odds To Win The NFC South?
NFC South betting odds listed the New Orleans Saints as a +300 underdog to win the division, with only the Tampa Bay Buccaneers having better odds than the now Dennis Allen-led Saints team. Since then, the Saints have seen their betting odds fluctuate as they look to take back the divisional crown that the Buccaneers took from them last season. New Orleans won the NFC South every season from 2017-2020. Betting odds on the Saints to win the NFC South can be seen below.
2023 New Orleans Saints Odds
Super Bowl: +10000
NFC Championship: +3000
NFC South: +550
New Orleans Saints ATS Betting Trends
2021: 9-8
2020: 10-8
2019: 11-6
2018: 10-8
2017: 10-8
2016: 10-5-1
New Orleans Saints Over/Under Betting History
2021: 7-10
2020: 10-8
2019: 9-8
2018: 7-11
2017: 11-7
2016: 9-7
Deposit Methods For Betting On The Saints
Making a deposit into your online betting account to bet on the Saints is simple and the process in its entirety could be done in under 5 minutes. That is thanks to the several methods that you can choose from. In order to make the process go by smoothly though, you'll need to follow the guidelines that come along with them such as fees, processing times, and limits that can each vary depending on which you choose and which betting site you think best suits you.
Debit Card
Cryptocurrency
MatchPay
Wire Transfer
Voucher
Money Order
New Orleans Saints Betting Withdrawals
Making a withdrawal after betting on the Saints should be the second most important thing you look at right after depositing. Luckily for you, the betting withdrawal process is easy to get by with plenty of options to choose from. The thing that you must note though is that you will not be able to withdrawal back to your debit or credit card that you made your deposit with and will need to choose another online banking method.
Cryptocurrency
Wire Transfer
Money Order
Check
ECheck
MatchPay
Voucher
Cryptocurrency Betting On The Saints
Cryptocurrency has been and will continue to be one of the most beneficial ways for you to bet on the Saints. They are quick and easy to use for any transaction that you need to make as you can make your transactions in and out of your wallets without any stress. Crypto transactions also come without the hassle of fees or processing times as they are the quickest of any method on any site.
Where To Bet On The New Orleans Saints?
Louisiana has dozens of sports betting options now. The best option in our eyes is to use an online sportsbook like Bovada, which is available without the parish restrictions of the state-regulated books. The state-regulated books are high quality options as well, and there will be plenty of bonuses to be found there as they roll out their offerings. In addition, there are casinos that now offer sports betting in a retail form across Louisiana.
Louisiana's Top Retail Sports Betting Destinations
Lake Charles
Baton Rouge
Bossier City
New Orleans
Shreveport
New Orleans Saints Mobile Betting
New Orleans Saints bettors are known to be some of the most risk taking in the NFL. Their betting options have certainly widened over the years with plenty of different mobile betting options. There are tons of online sportsbooks that offer mobile betting such as Bovada, BetOnline or MyBookie that offer normal Saints game lines, futures odds, prop bets and more that can all be taken advantage of from just about anywhere as long as you have a smartphone.
2023 Saints Player Prop Bets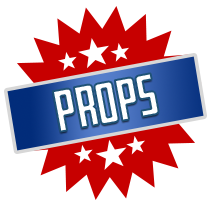 Top Super Bowl 57 sportsbooks offer more than just odds on the New Orleans Saints as a team, with betting options at Bovada and BetOnline including bets on major awards. Many of the players on the New Orleans Saints are major contenders for top awards, although their odds do change quite a bit each week. The betting favorites on the New Orleans Saints to win some of the most prestigious awards in the NFL are updated below.
Comeback Player of the Year: Jameis Winston +20000
Comeback Player of the Year: Michael Thomas +20000
Defensive Player of the Year: Marshon Lattimore +10000
Defensive Player of the Year: Marcus Davenport +10000
Offensive Player of the Year: Alvin Kamara +10000
Offensive Rookie of the Year: Chris Olave +500
New Orleans Saints Odds History
| Year: | Super Bowl Odds: | NFC Odds: | NFC South Odds: | Odds To Make Playoffs: |
| --- | --- | --- | --- | --- |
| 2022 | +3000 | +400 | +500 | +160 (TBD) |
| 2021 | +4000 | +1800 | +350 | +110 (Miss) |
| 2020 | +1000 | +500 | -160 | -330 (Make) |
| 2019 | +1000 | +500 | -140 | -310 (Make) |
| 2018 | +1400 | +700 | +120 | -180 (Make) |
| 2017 | +2500 | +1300 | +600 | +220 (Make) |
| 2016 | +8000 | +4000 | +600 | +305 (Miss) |
| 2015 | +3000 | +1500 | +175 | +110 (Miss) |
| 2014 | +700 | +350 | -200 | -240 (Miss) |
| 2013 | +1600 | +1000 | +165 | -140 (Make) |
New Orleans Saints Playoff History
Looking back to the year that the New Orleans Saints were founded in 1967, they have been able to make noise in their playoff appearances. Since their founding year, they have made the playoffs 15 times which includes 9 division championships, 1 conference championship and 1 Super Bowl victory.
Saints Playoff Appearance
The Saints waited 20 years after being founded to make their first playoff appearance in 1987. It was Jim Mora who led them to their first four playoff appearances in 1987 and again in three straight years from 1990-1992. They had just one playoff appearance under Jim Haslett in 2005 before Sean Payton took over in 2006 and took them to 8 playoffs with their first one coming in 2006, three straight from 2009-2011, and four more from 2017-2020.
Saints Division Championships
Of the Saints 15 playoff berths, they have been able to convert 9 of them into division championships. Of all the playoff appearances the Saints had in the Jim Mora era, they only managed to win one division championship in 1991 which was their first division championship. The Jim Haslett era was a similar scenario as they won just one division title under him in the year 2000. The Saints current coach, Sean Peyton, has led them to 6 division titles since taking over in 2006 including 2006, 2009 and 2011 and 2017-2020 and all of them with Drew Brees at quarterback.
Saints Conference Championships
Of all the Saints years of playoff experience, that have only been able to win just one conference championship that came in the 2009 season during the Peyton-Brees era. The Saints took on the Minnesota Vikings in the game and won with a final score of 31-28. Although they won the game, they were unable to cover the spread as they were seen as 3.5-point favorites.
Saints Super Bowl Victories
The Saints converted their one conference championship into a Super Bowl victory in 2009 as well for Super Bowl XLIV. They defeated the Indianapolis Colts in the game with a final score of 31-17. The Saints defeated the odds in the game as they went into the game being seen as 4.5-point underdogs and clearly beat the spread in winning fashion. Drew Brees was named the Super Bowl MVP of the game after he threw the ball for 288 yards and 2 touchdowns.
2019 NFC Divisional Round: Saints Overcome Two-Touchdown Deficit
The Saints have made up one multi-touchdown deficit in their playoff history on January 13, 2019, against the Philadelphia Eagles in the NFC Divisional Round. The Eagles took a 14-0 lead in the first quarter on two touchdowns from quarterback Nick Foles (one rushing and one passing, with Jordan Matthews on the receiving end); however, the Saints dominated the scoreboard after the first quarter, putting up 20 unanswered points. The comeback was led by quarterback Drew Brees, who threw two touchdowns in the comeback. His second of those touchdowns, a 2-yard dart to Michael Thomas with 1:40 remaining in the third quarter, put the Saints ahead 17-14, a lead they would add to with a 39-yard Wil Lutz field goal in the fourth quarter to bring the final margin to 20-14.