Betting On The Tennessee Titans To Win Super Bowl 56

The Tennessee Titans have their fair share of playoff experience to their name, but have not really been able to convert any of them into a progressive playoff run. The Titans are sitting on 24 trips to the playoffs and ten of them have come as division champions as well. However, the Titans have really struggled when trying to make it deep in the playoffs and it really shows.
Looking at the Titans in 2021, they still have one of the most explosive offenses in the league behind an above-average quarterback in Ryan Tannehill and arguably the best and strongest running backs in all of the NFL with Derrick Henry. The Titans also have a great receiving core that is led by an up and coming AJ Brown and one of the greatest receivers in the game today in Julio Jones. Not to mention, many could argue that this is the best offensive line in the league as well with how good Derrick Henry has been. However, one thing that has been holding back the Titans fr om moving on in the playoffs is their lack of experienced players. Now that the Titans have some more playoff experienced players, they could be looking at a longer run at the 2022 Super Bowl.
All of the Tennessee Titans betting odds can be found on this page. Bettors will find the Titans Super Bowl odds along with their odds to win both the AFC Championship and AFC South division. There are also odds on the Titans player props and a breakdown of their playoff history as well.
Titans Playoff Record By Round
Overall: 17-22
Wild Card: 9-6
Divisional Round: 5-9
Conference Championship: 1-5
Super Bowl: 0-1
Tennessee Titans Playoff History
| | | |
| --- | --- | --- |
| Playoff Appearances | 24 | 1960, 1961, 1962, 1967, 1969, 1978, 1979, 1980, 1987, 1988, 1989, 1990, 1991, 1992, 1993, 1999, 2000, 2002, 2003, 2007, 2008, 2017, 2017, 2020 |
| Division Championships | 10 | 1960, 1961, 1962, 1967, 1991, 1993, 2000, 2002, 2008, 2020 |
| Conference Championships | 1 | 1999 |
| Super Bowl Victories | 0 | |
| Super Bowl Losses | 1 | 2000 (XXXIV) |
| Super Bowl Winning Quarterbacks | 0 | |
| Super Bowl Winning Coaches | 0 | |
| Super Bowl MVPs | 0 | |
What Are The Titans Odds To Win The Super Bowl?
The Tennessee Titans absolutely have what it takes to walk away with a Super Bowl win in 2021 and their Super Bowl odds  correlate to that as well as they sit in the top half of the odds board. This is all thanks to the offseason acquisition of star wide receiver, Julio Jones, who is expected to take the reins of WR1 for them. With that being said, bettors can look back to their previous playoff runs in recent years and bet on them to make another deep one in 2021 for a substantial payout.
What Are The Tennessee Titans Odds To Win The AFC Championship?
Looking at the Titans' odds to win the AFC Championship, they currently sit in the top third of the conference. They made the moves necessary to compete with the other powerhouses of the AFC like the Kansas City Chiefs and Buffalo Bills. If the Titans could begin clicking on all cylinders following a relatively slow start to the season, Tennessee can see their odds shorten still.
What Are The Tennessee Titans Odds To Win The AFC South?
The Tennessee Titans have walked away as the AFC South champions for the 10th time in the team's history. They have gone back and forth with the Indianapolis Colts for the favorite spot to win the division, though they have separated themselves from the Colts and hold a sizeable lead for the shortest odds to win the AFC South.
2021 Tennessee Titans Futures Odds
Super Bowl: +2200
AFC Championship: +1100
AFC South: -400
Tennessee Titans ATS Betting History
2020: 7-10
2019: 10-8-1
2018: 8-8
2017: 9-8-1
2016: 7-9
Tennessee Titans Over/Under Betting History
2020: 12-4-1
2019: 11-8
2018: 8-8
2017: 10-8
2016: 10-6
2021 Titans Player Props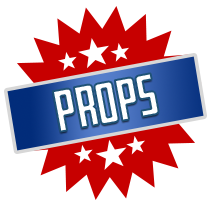 The Tennessee Titans have put the league on notice with their highly explosive and lethal offense. An offense that is led by arguably the most powerful running backs in the NFL in Derrick Henry. They also have a proven quarterback under center in Ryan Tannehill along with a prolific young receiver in A.J. Brown. Not to mention, they have one of the greatest receivers to ever do it as well in Julio Jones joining their roster as well. With that, bettors can be sure to expect Tennessee Titans player prop bets on these players during the regular-season, playoffs and even the Super Bowl if they make it there.
Using My Phone To Bet On The Titans
Excitement is everywhere in Tennessee and the Titans are the main reason why! With the Titans being underdogs throughout the playoffs, this more of a reason to pull your phone and place a bet on your favorite team! Yes, ladies and gentlemen, your phone. This feature allows you to place bets on offshore betting sites with iPhone and Android. Taking only a few minutes, just click on your preferred offshore betting site and sign up. The biggest perk to betting on offshore betting sites is the betting lines, which are all-encompassing, offering over 1000 different lines every day.
Titans Live Betting Apps
After the recent performance by the Tennessee Titans, this team is a team to watch out for! Offshore betting sites are going to give you an opportunity to be a part of this wave that the Titans have going on. Missed a few bets prior to the game starting? No Problem! While you're watching how the Titans play and how the game is unfolding, make sure you place a few live bets. The Titans can change the game-flow at any time and if you are a fan and know when it is coming, place those huge bets prior to the next quarter, half, or even drive starting. Live betting is a great feature that offshore betting sites offer especially when it comes to those fans who have been watching their team play all season long.
Where To Bet On The Tennessee Titans?
The only form of regulated sports betting in Tennessee is mobile and online betting. Bovada is considered to be one of the leading online sportsbooks on the market to bet on the Titans and can be used as well. Looking for an in-person betting experience? There are land-based sportsbooks in states like Mississippi, North Carolina, Virginia, and Arkansas but online sportsbooks in Tennessee can take your action too. Regardless, be sure to shop lines on the Titans.
Barstool Sportsbook
BetMGM
Caesars Sportsbook
DraftKings Sportsbooks
FanDuel Sportsbooks
Tennessee Action 24/7
TwinSpires
WynnBet
Titans Team Prop Betting
Player prop betting is a deep investment into sports wagering but sometimes looking at the team prop bets can be easier. These types of wagers are focused on the whole's teams output and may ask bettors certain situations such how much a team will win by in an exact margin. If the Titans win by 1-6, they will be given certain odds that are different if they win from 7-13, or 14 or more. Finding Titans team prop bets helps sports bettors make money in the long run, if they are dedicated to finding the best options available.
Tennessee Titans Playoff History
The Tennessee Titans have been around since 1959 and have seen their fair amount of playoff appearances since then. They have made the playoffs a total of 23 times and of those playoff appearances, they have seen 9 of them come as division champions and one conference championship as well. They have not been able to win any Super Bowl Championships.
Titans Playoff Appearances
The Titans have been able to make the playoffs 23 times in their existence with their first three coming from 1960-1962 and then they saw two more in 1967 and 1969 under Wally Lemm. The Bum Philips era then happened which saw three consecutive playoff appearances as well from 1978-1980. Jerry Glanville also led them to three playoff appearances in a row from 1987-1989 as did Jack Padree who led them to four in a row from 1990-1993. The Jeff Fischer era then saw six playoff appearances in the years 1999-2000, 2002-2003 and 2007-2008. They saw just two more playoff appearances in 2017 under Mike Mularkey and in 2019 under Mike Vrable.
Titans Division Championships
Of the Titans 23 playoff appearances, just nine of them have come as division champions. Their first four came in 1960-1962 and 1967 during the Wally Lemm era. Jack Padree led them to two more division championships in 1991 and 1993. Then, Jeff Fischer led them to just three more division titles in 2000, 2002 and 2008.
Titans Conference Championships
The Tennessee Titans have been able to convert just one of their many years in the playoffs into conference championships. Their lone conference title came in the 1999 season where they defeated the Jacksonville Jaguars 33-14. They were up against the odds in this one as they went into the game being seen as 7-point underdogs and came away with the win. Their quarterback at the time was Steve McNair who threw the ball for 112 yards and a touchdown.
Titans Super Bowl Victories
Following their one conference championship was a trip to Super Bowl XXXIV in 2000. They were taken down by the then, St. Louis Rams, with a final score of 23-16. They did in fact push the spread as they went into the game seen as 7-point underdogs and did just that as they lost by seven. They saw a great performance from their running back at the time, Eddie George who rushed for 95 yards and two touchdowns.