Betting On The Tennessee Titans To Win Super Bowl 57

The Tennessee Titans Super Bowl 57 betting odds have fluctuated ever since Super Bowl sportsbooks began offering odds on the game. Tennessee opened with +2300 odds following the completion of Super Bowl 56, with their odds getting longer throughout the offseason before settling at +4000 before the 2022-23 season. Betting on the Tennessee Titans to win the Super Bowl can be done throughout the season, with their betting odds offering substantial payouts for those that believe in Derrick Henry, Mike Vrabel, and company.
Titans betting odds are available in more forms than just Super Bowl 57 odds, as bets can be made on last season's top seed in the AFC to win the conference and their AFC South division once again. The odds on the Titans to win the AFC and the AFC South will be shorter than their SB57 odds, but they come with a much higher likelihood of success. Other betting options on the Tennessee Titans include team prop bets, individual player prop bets, and of course single game betting odds on the Titan's games each week. Throughout this page, all those betting odds will be made available and explained, as betting on the Tennessee Titans can be done by everyone.
Titans Playoff Record By Round
Overall: 17-23
Wild Card: 9-6
Divisional Round: 5-10
Conference Championship: 1-5
Super Bowl: 0-1
Tennessee Titans Playoff History
| | | |
| --- | --- | --- |
| Playoff Appearances | 25 | 1960, 1961, 1962, 1967, 1969, 1978, 1979, 1980, 1987, 1988, 1989, 1990, 1991, 1992, 1993, 1999, 2000, 2002, 2003, 2007, 2008, 2017, 2020, 2021 |
| Division Championships | 11 | 1960, 1961, 1962, 1967, 1991, 1993, 2000, 2002, 2008, 2020, 2021 |
| Conference Championships | 1 | 1999 |
| Super Bowl Victories | 0 | |
| Super Bowl Losses | 1 | 2000 (XXXIV) |
| Super Bowl Winning Quarterbacks | 0 | |
| Super Bowl Winning Coaches | 0 | |
| Super Bowl MVPs | 0 | |
What Are The Titans Odds To Win The Super Bowl?
The Titans have just one Super Bowl appearance to their name back in 2000 for Super Bowl XXXIV, however, they lost as a 7-point underdog to the then, St. Louis Rams. Looking ahead to their 2023 Super Bowl odds, they have been trending in the wrong direction since they first opened at +2000. They shipped off their star wide receiver in AJ Brown who had +400 odds to be traded and also drafted a QB in Malik Willis who had +125 odds to be the first QB selected in what seems to be a replacement for Ryan Tannehill. With uncertainty under center and no real threat at receiver now, their odds could be headed for the worst.
What Are The Tennessee Titans Odds To Win The AFC Championship?
The only thing consistent about the Tennessee Titans AFC Championship odds is that they are consistently changing. Tennessee opened the season with +2000 odds to represent the AFC in Super Bowl 57, but as a precursor to how frequently they would change, payouts on the Titans to win the AFC increased 25% when their odds shifted to +2500 following their Week One loss. Tennessee's AFC Championship odds have been changing ever since, with their current odds available down below.
What Are The Tennessee Titans Odds To Win The AFC South?
Following back-to-back AFC South championships, the Tennessee Titans were given +175 preseason odds to win the AFC South. Following a Week One that saw none of the AFC South teams win a game, the Titans' odds still got longer when they were changed to +200. As the season goes along the Titans' AFC South odds will continue to change to update their positioning within the division.
2023 Tennessee Titans Betting Odds
Super Bowl: +4000
AFC Championship: +2500
AFC East: +200
Tennessee Titans ATS Betting History
2022: 0-1
2021: 10-7
2020: 7-10
2019: 10-8-1
2018: 8-8
2017: 9-8-1
2016: 7-9
Tennessee Titans Over/Under Betting History
2022: 0-1
2021: 8-9
2020: 12-4-1
2019: 11-8
2018: 8-8
2017: 10-8
2016: 10-6
Tennessee Titans Week 2 Betting Odds
In Week Two the Tennessee Titans travel to New York to face the Super Bowl favorite Buffalo Bills on Monday Night Football. Tennessee is a substantial underdog in the game following their weak performance in Week One against the New York Giants. On the other hand, Buffalo is coming off a 21-point victory over the reigning Super Bowl champion Los Angeles Rams, meaning that this may be Tennessee's toughest test of the season.
Tennessee Titans Odds Versus The Buffalo Bills
Titans Spread +10.0
Bills Spread -10.0
Titans Moneyline +360
Bills Moneyline -500
Titans Total o/u 48.0 (-110)
Bills Total o/u 48.0 (-110)
2023 Titans Player Props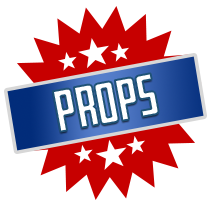 NFL player props are available for every NFL team, with odds specifically meant to highlight star players. For the Tennessee Titans, that specifically means highlighting Derrick Henry, as he is the Titans player that is the betting favorite on the team for many different awards. Player prop bets can come in the form of awards, season-long totals in different categories, or even on a player to lead the league in a specific category. Odds for the Tennessee Titans with the shortest odds on the team to win the specific award can be found below.
Derrick Henry Rush Yards 2022 Reg. Season
Over 1400.5 -115
Under 1400.5 -115
Derrick Henry has been the reigning king of running backs for a few years, but an injury in 2021 derailed what was likely to be yet another record setting campaign. Henry rushed for 2000 yards only two seasons ago, but now, his projections at the online sportsbooks are set at a far more modest 1400 yards.
Robert Woods Rec Yards 2022 Reg. Season
Over 800.5 -115
Under 800.5 -115
Robert Woods had a tough end to his season with the Rams after going down to injury. The veteran WR was then shipped out to the Titans, where he'll have a larger load on his shoulders now that A.J. Brown is out of town. Woods is expected to be good but not great, with 800 being the target yardage for him on the online sportsbooks.
Ryan Tannehill Passing Yards 2022 Reg. Season
Over 3550.5 -110
Under 3550.5 -120
For a guy who just helped lead his team to the number one seed in the AFC, Ryan Tannehill sure has a low O/U for yardage this year. The Titans are a run-first team, but Tannehill has eclipsed 3550 pass yards in both 2021 and 2020. The fact that his O/U is so low could mean the sportsbooks are underrating him – or it could mean a decline is coming.
There are many different ways to bet on the Titans team prop bets for the 2022-23 NFL season. There are projected win totals each season, coach of the year odds, stage of elimination wagers, and much more. After Mike Vrabel won COY as a preseason underdog in 2021, there are always team props that are worth everything on.
Most Valuable Player: Derrick Henry (+6000)
Offensive Player of the Year: Derrick Henry (+2200)
Defensive Player of the Year: Jeffrey Simmons (+5500)
Offensive Rookie of the Year: Treylon Burks (+1600)
Comeback Player of the Year: Derrick Henry (+650)
Coach of the Year: Mike Vrabel (+4000)
Using My Phone To Bet On The Titans
Excitement is everywhere in Tennessee and the Titans are the main reason why! With the Titans being underdogs throughout the playoffs, this more of a reason to pull your phone and place a bet on your favorite team! Yes, ladies and gentlemen, your phone. This feature allows you to place bets on offshore betting sites with iPhone and Android. Taking only a few minutes, just click on your preferred offshore betting site and sign up. The biggest perk to betting on offshore betting sites is the betting lines, which are all-encompassing, offering over 1000 different lines every day.
Titans Live Betting Apps
After the recent performance by the Tennessee Titans, this team is a team to watch out for! Offshore betting sites are going to give you an opportunity to be a part of this wave that the Titans have going on. Missed a few bets prior to the game starting? No Problem! While you're watching how the Titans play and how the game is unfolding, make sure you place a few live bets. The Titans can change the game-flow at any time and if you are a fan and know when it is coming, place those huge bets prior to the next quarter, half, or even drive starting. Live betting is a great feature that offshore betting sites offer especially when it comes to those fans who have been watching their team play all season long.
Where To Bet On The Tennessee Titans?
There are many legal sportsbooks in Tennessee that have odds for the Titans Super Bowl aspirations. Titans' fans who live in Tennessee have the options to use internationally or state regulate betting sites, but this is not the case for TN fans all across the US. Online sportsbooks like SportsBetting are available for Titans bettors in all 50 states, but sportsbooks like DraftKings are only available in 17. Between state regulated books and internationally licensed books like Bovada, Titans bettors can line shop and find the best odds for their favorite team.
There are no land-based sportsbooks located in TN, but these online sportsbooks can be used to wager from bars, live Tennessee games in Nissan Stadium, or from their own couch. With NFL betting being so popular, different sportsbooks have odds for prop bets, player bets, and future wagers. By scanning through all of the different available online sportsbooks, bettors can find odds for player season totals, team regular season record, odds to make playoff, and much more.
States Nearby TN With Land-Based Super Bowl Betting
For bettors who want to place in person Super Bowl wagers on the Tennessee Titans, there area few surrounding states that operate legal land-based sports betting. The best option, however, would be the Book At Harrah's Cherokee Valley River Casino & Hotel in North Carolina, which is only four and a half hours away.
Mississippi – 25 Casino Ground Land-Based Sportsbooks
North Carolina – 3 Casino Ground Land-Based Sportsbooks
Arkansas – 3 Land-Based Sportsbooks
Titans Team Prop Betting
Betting on how the Tennessee Titans perform during the 2022-23 NFL season does not all come down to them winning the Super Bowl, AFC Championship, or AFC South, as Titans prop betting odds provide an avenue for bettors to bet on outcomes such as their regular season win total and whether or not the Titans make the playoffs. Similar to player props, the odds on team prop bets also change by the week.
Tennessee Titans Win Total
Tennessee Titans Odds To Make The Playoffs
Tennessee Titans Odds History
| Year: | Super Bowl Odds: | AFC Odds: | AFC South Odds: | Odds To Make Playoffs: |
| --- | --- | --- | --- | --- |
| 2022 | +2500 | +1400 | +115 | -125 (TBD) |
| 2021 | +2000 | +1000 | -110 | -160 (Make) |
| 2020 | +3000 | +1500 | +180 | -150 (Make) |
| 2019 | +8000 | +4000 | +425 | +200 (Make) |
| 2018 | +2500 | +1200 | +350 | +145 (Miss) |
| 2017 | +2000 | +1000 | +120 | -120 (Make) |
| 2016 | +8000 | +4000 | +550 | +600 (Miss) |
| 2015 | +20000 | +10000 | +2000 | +975 (Miss) |
| 2014 | +10000 | +5000 | +500 | +275 (Miss) |
| 2013 | +10000 | +5000 | +850 | +500 (Miss) |
Tennessee Titans Playoff History
The Tennessee Titans have been around since 1959 and have seen their fair amount of playoff appearances since then. They have made the playoffs a total of 25 times and of those playoff appearances, they have seen 11 of them come as division champions and one conference championship as well. They have not been able to win any Super Bowl Championships.
Titans Playoff Appearances
The Titans have been able to make the playoffs 25 times in their existence with their first three coming from 1960-1962 and then they saw two more in 1967 and 1969 under Wally Lemm. The Bum Philips era then happened which saw three consecutive playoff appearances as well from 1978-1980. Jerry Glanville also led them to three playoff appearances in a row from 1987-1989 as did Jack Padree who led them to four in a row from 1990-1993. The Jeff Fischer era then saw six playoff appearances in the years 1999-2000, 2002-2003 and 2007-2008. They saw one more in 2017 with Mike Mularkey and three more under Mike Vrabel in 2019, 2020, and 2021.
Titans Division Championships
Of the Titans 25 playoff appearances, just nine of them have come as division champions. Their first four came in 1960-1962 and 1967 during the Wally Lemm era. Jack Padree led them to two more division championships in 1991 and 1993. Then, Jeff Fischer led them to just three more division titles in 2000, 2002 and 2008. Mike Vrabel has given them two more in 2020 and 2021.
Titans Conference Championships
The Tennessee Titans have been able to convert just one of their many years in the playoffs into conference championships. Their lone conference title came in the 1999 season where they defeated the Jacksonville Jaguars 33-14. They were up against the odds in this one as they went into the game being seen as 7-point underdogs and came away with the win. Their quarterback at the time was Steve McNair who threw the ball for 112 yards and a touchdown.
Titans Super Bowl Victories
Following their one conference championship was a trip to Super Bowl XXXIV in 2000. They were taken down by the then, St. Louis Rams, with a final score of 23-16. They did in fact push the spread as they went into the game seen as 7-point underdogs and did just that as they lost by seven. They saw a great performance from their running back at the time, Eddie George who rushed for 95 yards and two touchdowns.
2018 AFC Wild Card: Titans Complete Huge Second-Half Comeback
The Tennessee Titans largest playoff comeback came on January 6, 2018 against the Kansas City Chiefs in the AFC Wild Card Game. The Chiefs took a 21-3 lead with three seconds remaining in the first half on a 14-yard touchdown pass from Alex Smith to Demarcus Robinson; however, an extremely rare play turned the tides for the Titans in the third quarter. A pass from quarterback Marcus Mariota was deflected at the line of scrimmage, but Mariota was able to catch the deflected pass before it hit the ground. Proceeding to carry it 6 yards into the end zone, Mariota became the first player since Brad Johnson in 1997 to throw a touchdown to himself. The momentum switch from this play was palpable, and the Titans were able to complete the largest comeback in their playoff history with Mariota's second touchdown pass of the night with 6:06 remaining in the fourth quarter.