Betting On The Cleveland Browns To Win The Super Bowl

Betting on the Cleveland Browns to win the Super Bowl could be making a comeback as the Browns managed to put some of their major issues in the past with an incredible playoff run in 2020. However, they showed glimpses of their old selves in the 2021-22 season which is sure to put their Super Bowl LVII odds at risk. Super Bowl odds makers are high on them though as their +2000 preseason odds are the shortest they have been since 2016.
The Browns could use their recent playoff run to try to light a spark under themselves and make another playoff run. They certainly have the talent to do so with a superstar talent under center in Deshaun Watson to go with other key offensive pieces as well. With Amari Cooper and a running back duo of Nick Chubb and Kareen Hunt, the Browns could look to make another run this season.
As you keep scrolling down the page, you will find the Super Bowl odds for the Browns, as well as plenty of other betting information surrounding this Cleveland team. From finding locations where to bet on the Browns and learning a bit about their past playoff success, this page should cover all of your needs. When betting on CLE to win the Super Bowl, be sure to find the best odds, as they are different at every sportsbook you look at.
Browns Playoff Record By Round
Overall: 17-21
Wild Card: 2-3
Divisional Round: 7-8
Conference Championship: 0-5
Super Bowl: n/a
Cleveland Browns Playoff History
| | | |
| --- | --- | --- |
| Playoff Appearances | 29 | 1946, 1947, 1948, 1949, 1950, 1951, 1952, 1953, 1954, 1955, 1957, 1958, 1964, 1965, 1967, 1968, 1969, 1971, 1972, 1980, 1982, 1985, 1986, 1987, 1988, 1989, 1994, 2002, 2020 |
| Division Championships | 21 | 1946, 1947, 1948, 1950, 1951, 1952, 1953, 1954, 1955, 1957, 1964, 1965, 1967, 1968, 1969, 1971, 1980, 1985, 1986, 1987, 1989 |
| Conference Championships | 11 | 1950, 1951, 1952, 1953, 1954, 1955, 1957, 1964, 1965, 1968, 1969 |
| Super Bowl Victories | 0 | |
| Super Bowl Losses | 0 | |
| Super Bowl Winning Quarterbacks | 0 | |
| Super Bowl Winning Coaches | 0 | |
| Super Bowl MVPs | 0 | |
What Are The Browns Odds To Win The Super Bowl?
The Cleveland Browns Super Bowl odds fluctuate each week depending on their performance, injuries, and the play of all teams around the league. Preseason betting odds had the Cleveland Browns at +2400, which had them tied with the Philadelphia Eagles for the 13th shortest odds in the entire NFL to win Super Bowl 57. Since then, the odds have fluctuated by the team's play throughout the season, with updated odds provided below.
What Are The Cleveland Browns Odds To Win The AFC Championship?
With their Super Bowl odds on the rise, it makes sense that their AFC Championship odds have risen as well. They now have an elite dual-threat quarterback to match up with the rest of the conference and have bolstered their receiving room as well. The Browns were at +1200 prior to the draft and have since come down to under +1000. At their +900 preseason odds, they have now opened under +1000 in three of the last four seasons.
What Are The Cleveland Browns Odds To Win The AFC North?
From the moment they landed Watson and Cooper, they immediately jumped from the longest odds at +400 down to the shortest odds at +190. Even at their +400 opening odds, it is now the fifth straight season where they open under +600 to win the division. Following an eventful draft, their odds to win the AFC North have remained put in the shortest position.
2023 Cleveland Browns Betting Odds
Super Bowl: +8000
AFC Championship: +3300
AFC North: +1100
Cleveland Browns ATS Betting History
2021: 7-10
2020: 8-10
2019: 5-10-1
2018: 10-6
2017: 4-12
2016: 4-12
Cleveland Browns Over/Under Betting History
2021: 7-10
2020: 10-8
2019: 8-8
2018: 7-8-1
2017: 7-9
2016: 8-8
Cleveland Browns Total Wins Odds
Over 7.5 Wins -115
Under 7.5 Wins -115
AFC North Winner Odds
Baltimore Ravens -330
Cincinnati Bengals +350
Cleveland Browns +1100
Pittsburgh Steelers +5000
Depositing Funds To Bet On The Cleveland Browns
Making a deposit to bet on the Browns comes easy and quickly with any deposit method that you choose. Any deposit method that you choose on any NFL betting site will have restrictions for you to follow such as fees, processing times, and minimums and maximums. Some of the methods that you can choose from range from everyday methods to ones that aren't as popular but all are convenient.
Credit/Debit Card
Cryptocurrency
MatchPay
Voucher
Money Order
Wire Transfer
Withdrawal Methods For Cleveland Browns Betting
Similar to depositing, you have different options when it comes to withdrawing your funds as well and some methods will even have your funds deposited back to you in just minutes. You might need to follow processing times, transaction fees, and limits depending on which method you choose, but overall, the process goes quickly and without any hassle.
Cryptocurrency
MatchPay
Wire Transfer
Money Order
Check In The Mail
ECheck
Voucher
Using Cryptocurrency To Bet On The Cleveland Browns
Betting on the Browns with an online NFL betting site has gotten so much easier with the addition of several cryptocurrencies as an accepted form of payment for funding and withdrawing from your accounts. They are very beneficial being that they have zero processing fees linked to them meaning you can deposit or withdrawal as much as you want without having to worry about fees. You can also directly make any transaction right from your crypto wallet to your betting account as well.
Can Browns Fans Bet In Ohio?
Browns fans can easily wager in Ohio via online sportsbooks like BetOnline, which are available across the state, and you can even use them in FirstEnergy Stadium when you're watching the Browns. There are no land based sportsbooks in Ohio, nor are there state-regulated sports betting apps. For those that want to get the in-person experience, they can make their way to their neighboring states in Indiana and Pennsylvania where they offer retail sportsbooks but don't be surprised to see worse odds locally from all the Browns fans placing action.
States Near Ohio For Browns Fans To Bet In
Illinois
Indiana
Michigan
New York
Pennsylvania
West Virginia
Virginia
Mobile Betting On The Cleveland Browns
Cleveland Browns bettors are some of the most courageous in the NFL as they have been through a lot over the years. Now, betting on the Browns success can be done easy and quickly as online sportsbooks can be accessed right from any smartphone device. Even live bet at a Browns game in the stadium.
2023 Browns Player Props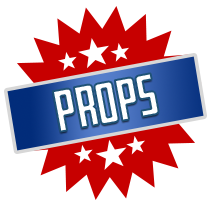 In addition to odds on Cleveland winning Super Bowl 57, the AFC Championship, and the AFC North, online sportsbooks such as Bovada and BetOnline offer player prop betting odds on many of the Browns' best players. Examples of some of the betting options are available below, with superstar running back Nick Chubb providing the largest betting catalog.
Regular Season MVP: Nick Chubb +20000
Offensive Player of the Year: Nick Chubb +1200
Defensive Player of the Year: Myles Garrett +900
Most Receiving Touchdowns (Regular Season): Amari Cooper +1600
Most Rushing Touchdowns (Regular Season): Nick Chubb +200
Most Rushing Yards (Regular Season): Nick Chubb +250
Cleveland Browns Odds History
| Year: | Super Bowl Odds: | AFC Odds: | AFC North Odds: | Odds To Make Playoffs: |
| --- | --- | --- | --- | --- |
| 2022 | +1800 | +900 | +160 | -150 (TBD) |
| 2021 | +1600 | +750 | +150 | -250 (Miss) |
| 2020 | +5000 | +2500 | +550 | +100 (Make) |
| 2019 | +2000 | +900 | +140 | -110 (Miss) |
| 2018 | +8000 | +4000 | +1000 | +375 (Miss) |
| 2017 | +10000 | +5000 | +2500 | +2000 (Miss) |
| 2016 | +20000 | +10000 | +2500 | +1250 (Miss) |
| 2015 | +10000 | +5000 | +2000 | +500 (Miss) |
| 2014 | +10000 | +5000 | +700 | +450 (Miss) |
| 2013 | +10000 | +4000 | +650 | +500 (Miss) |
Cleveland Browns Playoff History
Since becoming an official NFL team back in 1946, the Browns have really made their mark on playoff appearances. The Browns have a total of 29 playoff appearances in their existence with 14 coming pre-Super Bowl era. That includes 21 divisional championships and 11 conference championships but no Super Bowl wins.
Browns Playoff Appearances
The Browns wasted no time in making the playoffs as soon as they became an NFL team in 1946 which was their first playoff run. The Paul Brown era for the Browns was arguably one of the best eras in the NFL as he led them to 12 playoff appearances in 16 years which included not missing a playoff from 1946-1955 and added two more in 1957-1958. The Blanton Collier era for the Browns was also an impressive one as he led them to 5 playoffs in 7 years including 1964-1965 and 1967-1969. Nick Skorich then took over in 1971 and led them to just two more in 1971-1972. The 80s was a great time to be a Browns fan as they made 7 playoff appearances. Sam Rutigliano kicked off the playoff appearances in 1980 and 1982. They then made four straight from 1985-1988 under Marty Schottenheimer. They went on to three more playoff appearances in 1989, 1994 and 2002 under Bud Carson, Bill Belichick. Their most recent appearance came in 2020 under Kevin Stefanski.
Browns Division Championships
The Browns were very efficient as they made the playoffs 29 times and of those 28 times, 21 of them came as division champions. Their first three came in 1946-1949 then again from 1950-1955 and again in 1957 all under Paul Brown. Blanton Collier then led them to five more in 1964-1965 and again from 1967-1969. Nick Skorich led them to just one more in 1971. They won the remainder of their division titles in the 80s under three different coaches. Sam Rutigliano in 1980, Marty Schottenheimer from 1985-1987 and Bud Carson in 1989.
Browns Conference Championships
Of all of the Browns playoff appearances and division championships, 11 of them have been converted into conference championships. All of the Browns conference titles came in the 50s and 60s under Paul Brown and Blanton Collier. Brown led them to seven from 1950-1955 and 1957. Collier led them to four more in 1964-1965 and again in 1968-1969.
Browns Super Bowl Victories
Unfortunately for the Browns, they have not won any championships in the Super Bowl era which began in 1967. They have, however, won four NFL Championships prior to the Super Bowl era in 1950, 1954-1955 and 1964.
Browns' Largest Playoff Comeback In Franchise History
The Cleveland Browns do not have a very illustrious history of completing large comebacks in the playoffs, with the largest playoff deficit overcome in franchise history being just 10 points. This took place on January 3, 1987 in the AFC Divisional Round against the New York Jets. The Jets held a 20-10 lead in the fourth quarter; however, the Browns scored 10 straight unanswered in the fourth, tying the game with a 22-yard Mark Moseley field goal. The Browns capped off the largest playoff comeback in franchise history with another Moseley field goal - this time from 27 yards out to win the game in overtime 23-20.
Browns Player Prop Betting
When it comes to sports betting, online sportsbooks are the way to go. You have so many different options with football betting sites. This betting option is pretty simple all you have to do is continue to pay attention to the game as you were before. The object to pick how you think the player's performance will be through the whole game. There are plenty player prop bets available which is why placing a player prop bet on betting sites are the best way to go! More options mean more chances to make money.
Browns Team Prop Betting
There are many ways you can make money by placing team prop bets on the Browns. One major way is picking the teams' performance throughout the whole game. You can place a bet on if the Browns offense can score over 4 touchdowns throughout the full game. So, Browns fans if you staying up to date with your team and you know how they are looking week in and week out in the NFL, placing a team prop on them one week wouldn't be a bad idea.