Betting On The Cleveland Browns To Win The Super Bowl

Betting on the Cleveland Browns to win the Super Bowl could be making a comeback as the Browns managed to put some of their major issues in the past with an incredible playoff run in 2020. However, they do have one issue that should still worry them and that is their lack of playoff experience. Although they made the playoffs in 2020, that marked the first time that they made it since 2002.
The Browns could use their recent playoff run to try to light a spark under themselves and make another playoff run. They certainly have the talent to do so as Baker Mayfield seems to be blossoming into a young start while they also have plenty of talent at other positions as well. With receivers like Jarvis Landry and Odell Beckham Jr., a running back duo of Nick Chubb and Kareen hunt and a solid tight end in Austin Hooper, the Browns could look to make another run this season.
As you keep scrolling down the page, you will find the Super Bowl odds for the Browns, as well as plenty of other betting information surrounding this Cleveland team. From finding locations where to bet on the Browns and learning a bit about their past playoff success, this page should cover all of your needs. When betting on CLE to win the Super Bowl, be sure to find the best odds, as they are different at every sportsbook you look at. The Browns may be in a tough division but their chances keep increasing as the team figures out their own battles.
Cleveland Browns Playoff History
| | | |
| --- | --- | --- |
| Playoff Appearances | 29 | 1946, 1947, 1948, 1949, 1950, 1951, 1952, 1953, 1954, 1955, 1957, 1958, 1964, 1965, 1967, 1968, 1969, 1971, 1972, 1980, 1982, 1985, 1986, 1987, 1988, 1989, 1994, 2002, 2020 |
| Division Championships | 21 | 1946, 1947, 1948, 1950, 1951, 1952, 1953, 1954, 1955, 1957, 1964, 1965, 1967, 1968, 1969, 1971, 1980, 1985, 1986, 1987, 1989 |
| Conference Championships | 11 | 1950, 1951, 1952, 1953, 1954, 1955, 1957, 1964, 1965, 1968, 1969 |
| Super Bowl Victories | 0 | |
| Super Bowl Losses | 0 | |
| Super Bowl Winning Quarterbacks | 0 | |
| Super Bowl Winning Coaches | 0 | |
| Super Bowl MVPs | 0 | |
What Are The Browns Odds To Win The Super Bowl?
With the Cleveland Browns as one of the better up and coming teams in the NFL, their Super Bowl odds reflect that as they sit towards the top with the rest of the favorites. However, the Browns have not made the Super Bowl at all during the Super Bowl era and they are trying to snap that streak very soon.
What Are The Cleveland Browns Odds To Win The AFC Championship?
With the Cleveland Browns proving that they can compete with the rest of the competitors in the AFC, it is only right that Super Bowl sportsbooks show that with their AFC Championship odds being one of the favorites on the odds board. They can certainly give teams like the Kansas City Chiefs and Baltimore Ravens a run for their money. The Browns have not won any AFC Championships in the Super Bowl era either, but, they have made it to the game three times where they fell short.
What Are The Cleveland Browns Odds To Win The AFC North?
The Cleveland Browns have not been crowned the champions of the AFC North in some time now which dates back to 1989. However, their best chance of doing so might be now in the present day as this could be one of their best teams. With the reigning champions, the Pittsburgh Steelers having a bit of a drop-off and the Cincinnati Bengals nowhere near competing form, it leaves their AFC North odds right up there with the Baltimore Ravens.
Can Browns Fans Bet In Ohio?
Browns fans do in fact have the ability to bet on their hometown team in the state of Ohio. Although there aren't any land-based sportsbooks just yet, Browns' bettors have the luxury of betting right from the comfort of their own home with online sportsbooks like BetOnline. BetOnline is known as one of the top-rated online NFL betting options that there is. They offer many different NFL odds and prop bets as well as competitive bonuses and promotions that give bettors more for their dollar.
2021 Cleveland Browns Betting Odds
Super Bowl: +1800
AFC Championship: +900
AFC North: +200
Cleveland Browns Betting Trends In 2021
Regular Season Record: 11-5
ATS Record: 8-10
Over/Under Record: 10-8
Betting On The Browns NFL Draft
A lot of expectations for the Browns last year may have hurt them in this season and now they are still at the top end of the draft. If wanting to get in on placing wagers make sure you get on your online sportsbooks where you will have plenty of betting options like will someone get traded or will a pick get traded. With needs at the offensive line position for the Browns, they could move up or down in this draft. So, tune in as fans usually do for the draft but also have your NFL draft bets ready to be placed at online betting sites.
The Cleveland Browns are a prime example of building a Super Bowl contending team mainly through the NFL Draft. They have drafted guys like Baker Mayfield and Nick Chubb who play significant roles on this team. That being said, they will look to keep on adding to their Super Bowl contending team with their seven draft picks including one in rounds one through five and two in the sixth round.
2021 Browns Player Props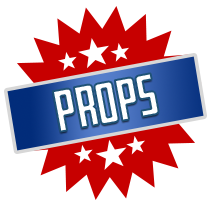 With Jarvis Landry, along with a running back core of Nick Chubb and Kareem Hunt, plus the quarterback stylings of Baker Mayfield, player props on the Browns can be found at every online sportsbook. With as much as the media downplays and/or builds up the Browns, many silly and goofy Browns props can be found as well. One to pay attention to is the small changes from game to game. As player props increase, generally, so do the team's odds to win the Super Bowl.
Cleveland Browns Playoff History
Since becoming an official NFL team back in 1946, the Browns have really made their mark on playoff appearances. The Browns have a total of 29 playoff appearances in their existence which includes 21 divisional championships and 11 conference championships but no Super Bowl wins.
Browns Playoff Appearances
The Browns wasted no time in making the playoffs as soon as they became an NFL team in 1946 which was their first playoff run. The Paul Brown era for the Browns was arguably one of the best eras in the NFL as he led them to 12 playoff appearances in 16 years which included not missing a playoff from 1946-1955 and added two more in 1957-1958. The Blanton Collier era for the Browns was also an impressive one as he led them to 5 playoffs in 7 years including 1964-1965 and 1967-1969. Nick Skorich then took over in 1971 and led them to just two more in 1971-1972. The 80s was a great time to be a Browns fan as they made 7 playoff appearances. Sam Rutigliano kicked off the playoff appearances in 1980 and 1982. They then made four straight from 1985-1988 under Marty Schottenheimer. They went on to three more playoff appearances in 1989, 1994 and 2002 under Bud Carson, Bill Belichick. Their most recent appearance came in 2020 under Kevin Stefanski.
Browns Division Championships
The Browns were very efficient as they made the playoffs 29 times and of those 28 times, 21 of them came as division champions. Their first three came in 1946-1949 then again from 1950-1955 and again in 1957 all under Paul Brown. Blanton Collier then led them to five more in 1964-1965 and again from 1967-1969. Nick Skorich led them to just one more in 1971. They won the remainder of their division titles in the 80s under three different coaches. Sam Rutigliano in 1980, Marty Schottenheimer from 1985-1987 and Bud Carson in 1989.
Browns Conference Championships
Of all of the Browns playoff appearances and division championships, 11 of them have been converted into conference championships. All of the Browns conference titles came in the 50s and 60s under Paul Brown and Blanton Collier. Brown led them to seven from 1950-1955 and 1957. Collier led them to four more in 1964-1965 and again in 1968-1969.
Browns Super Bowl Victories
Unfortunately for the Browns, they have not won any championships in the Super Bowl era which began in 1967. They have, however, won four NFL Championships prior to the Super Bowl era in 1950, 1954-1955 and 1964.
Browns Player Prop Betting
When it comes to sports betting, online sportsbooks are the way to go. You have so many different options with football betting sites. This betting option is pretty simple all you have to do is continue to pay attention to the game as you were before. The object to pick how you think the player's performance will be through the whole game. There are plenty player prop bets available which is why placing a player prop bet on betting sites are the best way to go! More options mean more chances to make money.
Browns Team Prop Betting
There are many ways you can make money by placing team prop bets on the Browns. One major way is picking the teams' performance throughout the whole game. You can place a bet on if the Browns offense can score over 4 touchdowns throughout the full game. So, Browns fans if you staying up to date with your team and you know how they are looking week in and week out in the NFL, placing a team prop on them one week wouldn't be a bad idea.