Bovada Super Bowl Betting Guide
Our Bovada Sportsbook review is going to take you through a top-down approach to the entire betting site. At the start of every year, you're almost bound to hear news outlets talk about crazy Super Bowl betting lines and they will be more than likely talking about Super Bowl betting odds at Bovada. The site has well established itself as the go-to online sportsbook for Americans across the country for over a decade. Look up any online forum or ask anyone in the sports betting community and they will almost be guaranteed to know about Bovada, and for good reason, as the company continues to provide the most complete online sports betting service on the market.
There are countless amounts of online sportsbooks for Americans, yet this one always makes the conversation. If you're wondering why that's the case, you've come to the right place. Not only will we be going over legal Super Bowl betting at Bovada, but we'll touch on other aspects of the site too, which includes covering the legality of using Bovada to bet on the Super Bowl in 2023, the different deposit and withdrawal methods, what types of Super Bowl bets at Bovada are offered and even how to contact customer service just in case you have questions you want to ask them directly.
Super Bowl LVII Odds At Bovada
Buffalo Bills+450
Kansas City Chiefs+450
Philadelphia Eagles+550
San Francisco 49ers+600
Dallas Cowboys+900
Baltimore Ravens+1600
Cincinnati Bengals+1600
Miami Dolphins+1600
Minnesota Vikings+1600
Tampa Bay Buccaneers+2000
Los Angeles Chargers+3000
Tennessee Titans+3500
Seattle Seahawks+6000
New York Jets+7500
Washington Commanders+8000
New England Patriots+10000
Cleveland Browns+12500
Jacksonville Jaguars+15000
New York Giants+15000
Atlanta Falcons+20000
Las Vegas Raiders+20000
Detroit Lions+25000
New Orleans Saints+25000
Green Bay Packers+30000
Indianapolis Colts+30000
Los Angeles Rams+50000
Arizona Cardinals+80000
Carolina Panthers+100000
Chicago Bears+100000
Denver Broncos+100000
Houston Texans+100000
Pittsburgh Steelers+100000
Licensed In:
Kahnawake, CAN
Legal In:
ALL STATES - Except DE, MD, NV, NY, & NJ
Mobile Platforms:
Iphone, Android, Apple
Currencies Accepted:
USD, Bitcoin
Is It Legal To Bet On The Super Bowl At Bovada?
In short, the answer is yes. If you're wondering why it is because of a very simple reason: Bovada operates outside of the U.S. where gaming laws allow for legal sports betting. Because of this fact, Bovada operates outside of the jurisdiction of both state governments and the federal government. In almost every state there are no laws that directly state that residents can't bet on sports online let alone bet on the Super Bowl online. The only states that Bovada doesn't accept American players from are Nevada, New Jersey, New York, Maryland, and Delaware. If you live or are located outside of those states, then Bovada sportsbook will welcome you with open arms.
Am I Old Enough To Bet On The Super Bowl At Bovada?
The legal age to bet on the Super Bowl with Bovada largely depends on the state which you're betting from. For example, if you are betting from a state like Rhode Island, New Hampshire, or Montana, then you only have to be 18 years old or older to put action on the Super Bowl online. However, if you live in a state like Pennsylvania, Tennessee, or Iowa then you will have to be at least 21 years old before you can use Bovada. The site itself will accept anyone 18 years old or older because that is the legal age in the jurisdiction of which it operates. But in order for you to avoid any trouble down the line, you should stick with the legal sports betting age set by your state. If your state doesn't have an exact sports wagering age set then we recommend sticking to the 21 and up rule.
Super Bowl Futures At Bovada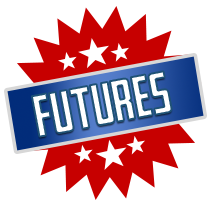 For Super Bowl betting, there are many different ways to place future wagers, with the most popular being betting on the winner of the Super Bowl. As the playoffs approach, Bovada has future odds for betting on the Super Bowl MVP, types of commercials, and prop bets for individual player and game statistics and outcomes.
For betting on the winner of the Super Bowl, Bovada releases the odds only a few hours after the previous event ends. With odds changing as teams make off season moves, there is value on placing future bets before the regular season even kicks off. Bettors can use Bovada's preseason odds to wager any time of the year, getting long odds-on NFL teams that have been undervalued for Super Bowl 57.
Types Of Popular Future Bets
Betting On Conference Championships
When betting with Bovada, there are odds for every single team in the AFC and the NFC to win the conference for the 2022-23 season. While these odds are typically half as long as Super Bowl 57 odds, big payouts are still available for each side. The Bucs started the season as the favorite to win the NFC conference, with Tom Brady winning it for Tampa Bay in his past two seasons. The AFC could have a different winner for a third year at the end of the season, with the Bengals winning in 2021-22 with +150000 preseason odds at Bovada.
AFC Winner
Buffalo Bills +150
Kansas City Chiefs +325
Baltimore Ravens +900
Los Angeles Chargers +900
Cincinnati Bengals +1200
Indianapolis Colts +2000
Miami Dolphins +2000
Tennessee Titans +2000
Denver Broncos +2800
NFC Winner
Philadelphia Eagles +200
Tampa Bay Buccaneers +550
San Francisco 49ers +600
Minnesota Vikings +650
Green Bay Packers +800
Los Angeles Rams +900
Dallas Cowboys +1400
New York Giants +2000
New Orleans Saints +3500
NFC
North – Minnesota Vikings -350
South – Tampa Bay Bucs -650
East – Philadelphia Eagles -400
West – San Francisco 49ers -105
AFC
North – Baltimore Ravens -150
South – Indianapolis Colts +110
East – Buffalo Bills -900
West – Kansas City Chiefs -225
Other Future Props At Bovada
Betting On Exact Division Order
Individual Teams Finishing Division Order
Every Team's Stage Of Elimination
Player Awards
Race For Regular Season MVP At Bovada
During the preseason, Josh Allen was the favorite to win the MVP award at +700 and has stayed the favorite for the majority of the first half of the season. Looking for his third straight win, Aaron Rodgers has +1000 preseason odds to win the award but has fallen to a longshot as the season has progressed and the Packers have struggled. Jalen Hurts started the season with +2500 MVP odds but has been the most exciting player in 2022, as his odds continue to shorten.
MVP Odds At Bovada
Josh Allen +160
Jalen Hurts +400
Patrick Mahomes +450
Lamar Jackson +700
Justin Herbert +1500
Joe Burrow +3000
Cooper Kupp +3500
Kirk Cousins +3500
Tom Brady +4000
Line Shopping For SB 57
One of the main reasons that players sign up for Bovada, is the ability to line shop Super Bowl odds. Line shopping entails searching across multiple sportsbooks to find the largest payouts for a given bet. That often means signing up for a sports betting account from multiple sportsbooks. One Super Bowl 57 example that is prominent is the difference between Bovada's Cincinnati Bengals odds of +2500 and DraftKings offer of +2200. Betting on last season's Super Bowl runner-up to win Super Bowl 57 at Bovada instead of DraftKings would mean an extra $300 profit per $100 bet.
Cincinnati Bengals Super Bowl Odds On Bovada
Cincinnati Bengals Super Bowl Odds On DraftKings
Bovada Offering Excellent Premade Parlays
Many Super Bowl sportsbooks will create premade parlays that come with worse payouts than they would if they were created by the bettor, but Bovada proved to be the exact opposite. Bovada created a special prop bet parlay for the Los Angeles Chargers, Indianapolis Colts, Tampa Bay Buccaneers, Green Bay Packers, and the Buffalo Bills to all make the playoffs. Given each team's outright odds to make the playoffs on their own, that parlay would typically have paid out with +276 odds. On Bovada, that parlay gave bettors +325 odds, or in other words, nearly $50 more per $100 bet.
How To Bet On Super Bowl Odds At Bovada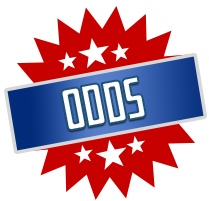 Before you can even begin to put money down on the Super Bowl at Bovada, you will have to understand how Bovada Sportsbook's Super Bowl odds work. There are many different types of bets for the Super Bowl, but they can be categorized for the most part. We'll break all the main ones down below, so you know exactly what you're betting on.
Straight Wagers
As soon as you find betting odds for the Super Bowl the first ones you're going to run into are the spread, moneyline, and total. From left to right, let's start out with the spread.
Betting on the Super Bowl Spread: With this bet type, you are putting money down on what you think the point differential between the teams is going to be. Let's say one team is favored to win by three and a half points. You will see -3.5 right next to them. That means if you bet on that team they have to win by 4 or more points to cover the spread and for you to win. If the other team loses by less than 4 points or wins the game outright then a bet on them would win.
The Super Bowl Moneyline: This is the simplest bet because you are simply picking who you think is going to win the game with no regard to the final score. The favorite will be signaled with a minus sign, and the underdog will have a plus sign. Let's say one team is favored at -135. You would have to put 135 dollars down just to win 100. If a team is an underdog at +135, you will only have to put 100 dollars down to win 135. You can obviously bet less money if you would like, the odds just reflect a payout ratio.
Betting the Over/Under on the Super Bowl: With this bet type you're are simply deciding whether or not you think both teams will combine to score over or under the number of points set by the sportsbook. If you think it will be a high scoring affair, you can pick the over and if you think the defense will be the story of the night then you can pick the under.
Super Bowl 57 Props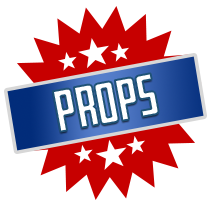 Props come in several different forms. There are player props, team props, and even game props. These types of bets aren't unique to the Super Bowl, but there are so many more of them when it comes to the big game. Let's take a quick dive into each since prop bets for the Super Bowl at Bovada are some of the most popular.
Player Props for the Super Bowl: These bets involve you putting money down on a certain player's performance in the game. For example, you may see a betting line that has you pick whether you think a wide receiver will score over or under 2 touchdowns. You could see another ask if you think a running back will rush for over or under 100 yards. Pretty simple, right?
Super Bowl Team Props: These are similar to player props except they involve either the whole team or one aspect of the team like the offensive or defensive production. For example, a team prop could involve you picking the over or under on the number of turnovers a team will cause or a team will give up. It could even include how many touchdowns a team will score, with no regard to which player exactly scores those touchdowns.
Betting on Game Props for the Super Bowl: These are more concerned with certain scenarios that are either bound to happen in the game or might happen in the game. You could see a betting line asking which team will score first, how many field goals will be made in the game, will it go into overtime, etc.
Super Bowl Outcome Props: Prior to the Super Bowl even happening, months in advance, Bovada will offer different outcome odds on potential matchups in the Super Bowl, odds on which division or conference will win the Super Bowl and even the matchup of divisions. This is great for those bettors that are looking for longer odds on one of the favorites throughout the season. Below are examples of some of the outcome props:
Super Bowl 57 Coin Toss Odds
The Super Bowl coin toss odds are some of the most popular odds that are offered at each year's Super Bowl and SB57 is no different. The coin toss odds need no prior research or betting knowledge as all you need to do is choose heads or tails. There are different coin toss prop bets as well like if the team that wins the toss will win the game or even which team will win the toss.
Super Bowl 57 Halftime Show Odds
The Super Bowl halftime show brings in just as many eyes as the actual game and with high-quality performances each year, it is not hard to see why. Those that want to remain engaged even through halftime can find a variety of halftime show odds including the total on how many songs will be performed, what song will be played first based on who is performing, and even what the performers will be wearing.
Betting On Super Bowl 57 Commercials
Production companies are known to go all out for the Super Bowl each year for the commercials that they put out. Knowing that online sportsbooks even offer Super Bowl commercial odds as well. You can find odds on how many total dogs will be shown throughout all the commercials, which brand of commercial will come first or find odds on the actors that will be in these commercials.
Betting On The Super Bowl 57 MVP
The Super Bowl MVP is one of the most prestigious awards that an NFL player can win. Super Bowl MVP odds can be found early on in the season and shift tremendously once the NFL playoffs start. As the playoffs go on, these odds shift and shorten very often so it is best to get in on them early for the best possible payout.
Mobile Betting At Bovada Sportsbook
Mobile betting at Bovada Sportsbook has got to be one of their best features. Even though there isn't a dedicated app from the app store, you can still visit the site form your mobile browser and it will adjust to fit your screen and feel just like an app. Best of all, this saves you from downloading anything which gives you more space on your smartphone or tablet. No matter where you are, Super Bowl odds are right in your pocket or purse. All you need is an internet connection and you're good to go. So even if you're not at your house and you're at a super bowl party, you can still place a last-minute or in-game bet to heighten the excitement.
Live Betting On Super Bowl Odds At Bovada
While some may think all odds are closed at kickoff, they would be wrong. Live betting on Super Bowl odds at Bovada is just getting started. Plenty of betting opportunities open themselves up once the game begins. These live odds open, shift, and close all while the game is playing out in real-time. If you think a certain team is going to score on their next possession then you can bet on it. If you think a team is going to miss the field goal they're about to kick then you can put money down on that too. You have to be quick and decisive to make the most of these betting opportunities. Thankfully live Super Bowl Odds from Bovada can be accessed on your phone so no matter where you're watching the game you can cash in on those opportunities. Sometimes, Bovada's live betting suite will even offer a streaming option for you to watch on right from their platform. Live betting on the Super Bowl also gives you a chance to feel the momentum of the game before betting anything.
Bovada Mobile Betting Devices
iPhone
Android
Blackberry
Google Pixel
iPad
Samsung Galaxy
Making Deposits At Bovada
The most important thing to note about Bovada or any online sportsbook is that you can only bet what is in your account. That's why knowing your deposit methods is crucial before you bet on the Super Bowl with Bovada. Unlike other sites, Bovada only has a few ways to make deposits but they are highly efficient and quick. Each comes with its own minimum and maximum deposit amounts so pay close attention to the figures below. Other deposit methods include a player transfer which has a $10 minimum and $15,000 maximum. There is also a direct bank transfer which users will need to deposit a minimum of $50 and there is also a maximum of $450.
Using Cryptocurrency at Bovada
One of the best perks of betting on the Super Bowl with Bovada is that they accept different forms of cryptocurrency as payment for depositing into your account. The great thing about this is that it is their quickest method of payment and withdrawal and always free to use when doing so. The three types of cryptos that are accepted at Bovada are Bitcoin, Litecoin, and Bitcoin Cash.
Cryptocurrency
| | |
| --- | --- |
| Fees: | Free |
| Minimum: | $10 |
| Maximum: | $5,000 |
Credit Cards
| | |
| --- | --- |
| Fees: | 5.9% |
| Minimum: | $20 |
| Maximum: | $1,500 |
Best Bonuses For Super Bowl Betting
There are many online sportsbooks that have big bonuses for Betting on the Super Bowl through future wagers or live betting during the action. Most of these bonuses are through deposits for both new players and existing players in the US. The biggest bonuses are for new players who are depositing for the first time with Bitcoin or other types of cryptocurrencies and all of the betting credits can be used to bet on Super Bowl 57.
Crypto Bonuses
| Sportsbook: | Bonus Type: | Max Bonus: | Rollover: |
| --- | --- | --- | --- |
| Bovada | New Player | $750 | 10x |
| BetOnline | Existing Player | $350 | 8x |
| SportsBetting | New Player | $1,000 | 14x |
How To Make Withdrawals At Bovada
Betting on the Super Bowl wouldn't be complete if you didn't know how to make withdrawals at Bovada. Hopefully, you've won most of your bets and you're ready to cash out and have those funds sent back to your bank account. There are a few different ways to do that, but again, there are fees and limits you should be aware of.
Cryptocurrency
| | |
| --- | --- |
| Fees: | Free |
| Minimum: | $10 |
| Maximum: | No Limit |
Check
| | |
| --- | --- |
| Fees: | Free for once every 90 days, otherwise $100 |
| Minimum: | $100 |
| Maximum: | $3,000 |
Bovada Customer Service Options
One of the reasons why Bovada is such a trusted online sportsbook for Super Bowl betting and beyond is because of how well their customer service is. The help center on the website is bound to answer almost any question you could possibly have. Simply type in your question and you will more than likely be given an answer right there. If not, you can also call them or email them directly from their site. Both of those options can be found once you're on the help and FAQ section of their site.
Telephone: Click the call option directly from the site.
Email: Click and provide a return email address directly from the site.
Bovada Super Bowl Betting Tips
Bet According To Your Bankroll - Despite being the last NFL game until a large break, make sure to keep your bankroll intact throughout the summer. Nobody should be 100% of their bankroll on one event. Limit your bets to a unit or so a piece, and you can have much more action all around.
Use Stats, Especially Advanced Ones - Typical box scores are a great way to handicap Super Bowl prop bets at Bovada. However, the advanced stats can have you predicting the lines before they are even released. Check out NextGen stats, ProFootballReference, or NFLsavant for a leg up.
Pay Attention To Injury Reports - Injuries are a part of football. But, because of the media attention the Super Bowl brings, it is rather clear who will be in, out, or on a snap count limit. Read articles, listen to local news sources and get the most information about Super Bowl injuries.
Understand Coaching Legacies - Some coaches are bred for the big game while others have had a tough going in the playoffs. No historical datapoint can hit 100% of the time, but knowing how a coach has done in primetime games, playoff games, or against a certain scheme will certainly help.
Bet Early Or Late - This is one of the oldest Super Bowl betting tips out there. Once the Super Bowl spread or moneyline is released, evaluate it. The odds are certain to change throughout the two weeks leading up to the big game. As it moves, be certain to be on the beginning or end of those adjustments.