Betting On Los Angeles Chargers To Win The Super Bowl

Those who have been betting on the Los Angeles Chargers to win the Super Bowl in recent memory perhaps should reconsider as they have not been consistent at all. However, the youth movement is on for the Chargers as they have a lot of talented young players that just need to get the proper playoff experience in order for them to move on. They could be in luck this season as they have -150 odds to make the playoffs. Their +1600 opening Super Bowl odds are also the shortest they have been since 2018 when they opened at +1200. Their preseason Super Bowl odds have also shortened in each of their last three seasons.
The Chargers have 19 playoff appearances, 15 divisional championships and one conference championship to their name. However, the last time that they made the playoffs was back in 2018. Leading the way for the Chargers is a young QB in Justin Herbert, one of the top running backs with Austin Ekeler, and a receiving duo of Keenan Allen and Mike Williams. On paper, this team should be a force to be reckoned with but it is their experience that is holding them back.
Those that are looking to lay action on the Chargers futures betting odds will come across all of their betting odds here. Bettors will find the Chargers Super Bowl odds, their AFC Championship odds and their AFC West odds as well. There are also different Chargers player props as well as a breakdown of their playoff history.
Chargers Playoff Record By Round
Overall: 12-18
Wild Card: 6-2
Divisional Round: 4-8
Conference Championship: 1-3
Super Bowl: 0-1
Los Angeles Chargers Playoff History
| | | |
| --- | --- | --- |
| Playoff Appearances | 19 | 1960, 1961, 1963, 1964, 1965, 1979, 1980, 1981, 1982, 1992, 1994, 1995, 2004, 2006, 2007, 2008, 2009, 2013, 2018 |
| Division Championships | 15 | 1960, 1961, 1963, 1964, 1965, 1979, 1980, 1981, 1992, 1994, 2004, 2006, 2007, 2008, 2009 |
| Conference Championships | 1 | 1994 |
| Super Bowl Victories | 0 | |
| Super Bowl Losses | 1 | 1995 (XXIX) |
| Super Bowl Winning Quarterbacks | 0 | |
| Super Bowl Winning Coaches | 0 | |
| Super Bowl MVPs | 0 | |
What Are Los Angeles Chargers Odds To Win The Super Bowl?
The term up and coming has finally come to an end for the Chargers in terms of their odd to win Super Bowl 57 as they are now sitting strong amongst the favorites to win. They opened at +2200 odds and even saw their odds go up to +2500 at one point in the offseason. However, with the additions of Khalil Mack and J.C. Jackson in the offseason and Zion Johnson with pick 17 of the NFL Draft after being a -130 favorite to be selected under 24.5, their odds have shifted forward to under +1500.
What Are The Los Angeles Chargers Odds To Win The AFC Championship?
Playing in the fearsome AFC West, the Los Angeles Chargers' +220 odds to win the division are indicative of the high expectations set for the team heading into the 2022-23 season. The +220 odds the Chargers have to win the division are the shortest that they have had since the 2019 season when they had identical odds. Los Angeles' +220 odds rank as the second shortest in the AFC West, behind only the Kansas City Chiefs at +175. The Chargers are looking to take home their first division title since 2009 when they entered the season with -400 odds to win the AFC West.
What Are the Los Angeles Chargers Odds To win The AFC West?
The only downside to any of the Chargers odds comes in their odds to win the AFC West division as they have not won a division title since 2009. This has quickly grown into one of the toughest divisions in the NFL as they share it with a contending Kansas City Chiefs, and rising Denver Broncos and Las Vegas Raiders. However, odds makers have high hopes for the Chargers after shifting from +450 to below +300 for the second shortest odds amongst the four teams. Their opening division title odds have also shortened in each of their last three seasons.
2023 Los Angeles Chargers Betting Odds
Super Bowl: +1400
AFC Championship: +700
AFC East: +240
Los Angeles Chargers ATS Betting Trends
2021: 8-9
2020: 9-7
2019: 4-9-3
2018: 10-8
2017: 8-7-1
2016: 7-9
Los Angeles Chargers Over/Under Betting Trends
2021: 10-7
2020: 9-7
2019: 7-9
2018: 9-9
2017: 4-12
2016: 9-6-1
Where To Bet On The Los Angeles Chargers?
The best place to bet on the Los Angeles Chargers in California is via online sportsbooks such as Bovada and MyBookie. These sportsbooks are regulated outside of CA, but usable by bettors across the Golden State. In addition, many California bettors routinely travel to land based sportsbooks in three neighboring territories – Nevada, Arizona and Mexico. The latter is less common now than it was a generation ago, and the former has risen in prominence, but the online sportsbooks will likely be the best option.
Chargers Mobile Betting
Betting on the Los Angeles Chargers could not be easier. Bettors can access different Chargers odds from just about anywhere they are with quick and reliable mobile betting websites. These mobile betting platforms are easy and safe to use and can be accessed from your home, bar or even from the Chargers stadium. They offer any betting lines that a bettors can think of right from the palm of your hand.
Betting On 2022 Chargers Season Props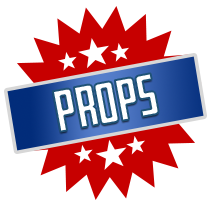 The Los Angeles Chargers have made all of the necessary moves to be one of the elite teams this season and you can bet on them from plenty of different angles. Starting with their season win total and their odds to make the playoffs. At 10 wins this ties their highest projected total in the last ten seasons. Also, at -150 odds to make the playoffs, it is the first time in the last three seasons that they are favored to even make the playoffs. Aside from these odds though, there are plenty more team props to choose from that include them finishing with the best record, most points, etc.
Chargers Season Props
Record Most Sacks: +1400
Score Fewest Points: +15000
Score Most Points: +750
Most Wins: +800
While the Chargers offense has been all the rave with the emergence of Justin Herbert, their defense should not be overlooked in terms of leading the league in sacks. They added one of the elite pass rushing in the league in Khalil Mack in addition to already having Joey Bosa. They also added J.C. Jackson to an already elite secondary that includes Derwin James and Asante Samuel Jr. which will cause opposing QBs to spend more time in the pocket before throwing the ball giving pass rushers even more of an opportunity to get the sack.
As for their odds to score the most points, they are coming off of a season where they went fifth in scoring putting up 27.9 ppg. While they did not do much to the offensive end of things, they do have one more year of experience playing with one another which is extremely valuable. With the expected emergence of Justin Herbert, even more, this season, these odds can be counted out confidently.
2023 Chargers Player Props
There should be no doubts about the offensive talent that the Chargers have. Yes, Justin Herbert is young, but he has already proven himself to be one of the elite QBs in the league throwing for the second-most passing yards (5,014) and third-most touchdowns (38) in just his second season. He has tremendous help though with an explosive receiving core of Kennan Allen and Mike Williams, and a dual-threat running back in Austin Ekeler. You are able to bet on each of these players individually in each week, however, you can also choose to bet on them through player futures such as the MVP award, offensive player of the year, and much more.
Betting On The Chargers With Crypto
One way to supercharge your wagers on the team formerly known as the Superchargers is to bet on them with crypto. The best online sportsbooks not only accept crypto, but offer you added incentives to use it. These incentives can include bigger bonuses, removal of all fees associated with deposits and withdrawals, and special rewards such as account upgrades. All of these things are provided to you simply for using a different deposit method, so it's definitely worth looking into crypto for Chargers betting.
Top Five Cryptos For Chargers Betting
Bitcoin
Bitcoin Cash
Litecoin
Tether
Ethereum
Chargers Player Odds
Season MVP: Justin Herbert +1000
Offensive Player of the Year: Justin Herbert +2000, Austin Ekeler +5000
Most Passing Yards: Justin Herbert +750 (Favorite)
Most Receiving Yards: Keenan Allen +3500
Most Receiving Touchdowns: Keenan Allen +3500
Defensive Player of the Year: Joey Bosa +2000, Khalil Mack +2800, Derwin James +3500
There are strong factors playing into each of these players being able to cash on their player futures. Starting with Justin Herbert, the fact that he finished in the top-3 for both passing yards and passing touchdowns in just his second season could just be him scratching the surface of his full potential meaning an even better season is on the horizon.
As for Keenan Allen, he is without a doubt Justin Herbert's favorite target. In each of Herbert's first two seasons, Allen led the team in targets both in and out of the redzone and went for 950+ yards each year as well. With Herbert still on the rise in terms of his potential, it could be setting up Allen for a monster season with high chances of cashing the receiving yard leader and receiving touchdown leader.
Austin Ekeler's odds to win the offensive player of the year are any bettors dream given the fact that he is major threat both on the ground and through the air. He is coming off of a 1,558 scrimmage yard season that was responsible for 20 total touchdowns both receiving and rushing. That alone could have won him the award last season.
Los Angeles Chargers Odds History
| Year : | Super Bowl Odds: | AFC Odds : | AFC West Odds : | Odds To Make Playoffs: |
| --- | --- | --- | --- | --- |
| 2022 | +1600 | +800 | +270 | -150 (TBD) |
| 2021 | +3000 | +1600 | +450 | +110 (Miss) |
| 2020 | +6000 | +3000 | +700 | +145 (Miss) |
| 2019 | +2000 | +1000 | +220 | -190 (Miss) |
| 2018 | +1200 | +600 | +120 | -160 (Make) |
| 2017 | +6000 | +3000 | +450 | +210 (Miss) |
| 2016 | +5000 | +2500 | +600 | +310 (Miss) |
| 2015 | +4000 | +2000 | +450 | +170 (Miss) |
| 2014 | +3000 | +1300 | +450 | +190 (Miss) |
| 2013 | +5000 | +2000 | +700 | +260 (Make) |
Los Angeles Chargers Playoff History
The Los Angeles Chargers were first established as an NFL team back in 1960 and surely made their mark on the postseason early on. Since becoming an NFL team, they have made the playoffs 19 times in which five came before the Super Bowl era started in 1966. Those appearances include 15 division championships and 1 conference championship. They have not yet won a Super Bowl.
Chargers Playoff Appearances
In the Chargers 60 years of existence, they have made the playoffs a total of 19 times. They did not waste any time in making the playoffs as they made it in their inaugural season under Sid Gillman. Gillman led them to the playoffs a total of five times with the first two coming in 1960-1961 and 1963-1965. They did not make the playoff again until Don Coryell took over as coach and led them to playoffs four times in 1979-1982. They then made the playoffs three more times under Bobby Ross in 1992 and 1994-1995. The four-year Marty Schottenheimer era began which saw two playoff appearances in 2004 and 2006. Norv Turner then led them to three more from 2007-2009. They saw just two more playoff appearances with one coming in 2013 under Mike McCoy and again in 2018 under their current coach, Anthony Lynn.
Chargers Division Championships
Of the Chargers 19 playoff appearances, 19 of them have come as division champions. Their first stint of division titles came from 1960-1965 where they won in every season except 1962 under coach Gillman. Don Coryell led them to three more from 1979-1981. Bobby Ross then took them to two more division championships in 1992 and 1994. The Marty Schottenheimer era saw two more division titles in 2004 and 2006. Norv Turner then led them to three consecutive division titles from 2007-2009 which was also their most recent division title.
Chargers Conference Championships
Of all of the Chargers playoff appearances and division championships, many would think that they would own more than just one conference championship. The Chargers only conference championship came back in 1994 under Bobby Ross. The Chargers defeated the Pittsburgh Steelers in the game with a final score of 17-13 and defeated all the odds as they went into the game being seen as 6-point underdogs. Their quarterback at the time was Stan Humphries who had a great game where he went for 165 yards and two touchdowns.
Chargers Super Bowl Victories
Unfortunately for the Chargers, they have not won any Super Bowls during their time in the NFL. However, they have been to the Super Bowl when they made an appearance in 1995 for Super Bowl XXIX. The Chargers went against the San Francisco 49ers where they lost with a final score of 49-26. The Chargers also were unable to cover their 19-point underdog spread either. Stan Humphries was the Chargers quarterback at the time and went for 275 yards and two one touchdown but also threw for 2 interceptions.
The Chargers' History Of Overcoming Large Playoff Deficits
The Los Angeles Chargers do not have a very extensive history of large comebacks in their history as a franchise, though they have completed one comeback of more than 14 points in the playoffs. This took place on January 8th, 1995, in the AFC Divisional Round against the Miami Dolphins. The Dolphins held a 21-6 lead at halftime; however, the second half was all Chargers, with a safety in the third quarter starting a 16-0 scoring run for the Chargers. The final score of this run was a 8 yard touchdown pass from Stan Humphries to Mark Seay, which put the then-San Diego Chargers ahead 22-21 and completed the largest comeback in Chargers' playoff history.
Betting On The Chargers With My Mobile Device
Mobile devices are known for two things mainly texting and talking on the phone. Now betting will be the other thing that mobile phones will be able to do and will be known for especially for professional bettors. Simply be connected to the internet on your device and place a bet on the Chargers right before kickoff happens. It only takes a few seconds to place your bets on your mobile device.
Live Betting On The Chargers
Placing live bets is simply placing a bet on when the game has already started. This is something that does require staying active on the game and how the players are performing. But sometimes running late is not always a bad thing because online sportsbooks do offer more betting options as the game has already kicked off. More betting options means more money can be made and live betting on the Chargers can make you all the money you need.