Betting On The San Francisco 49ers To Win Super Bowl 2022

The San Francisco 49ers are one of the most decorated teams in the history of the NFL as they have made the playoffs a total of 27 times and have converted on many of those trips. They have won 20 division championships, seven conference titles and have won the Super Bowl five times. However, many wouldn't know that as they had an off-season in 2020 where a lot of their starters got injured.
With that said, when fully healthy, the San Francisco 49ers are a force to be reckoned with both on offense and defense and they have proven that with their trip to the Super Bowl in the 2019-2020 season. They have an above-average quarterback in Jimmy Garoppolo and a nice receiving core that is led by their tight end, George Kittle. Not to mention, on the defensive end they have plenty of star power as well with guys like Fred Warner and Nick Bosa who can torment any opposing offense. One thing to keep concerned of though is the stability at quarterback spot being that they drafted Trey Lance with the third overall pick in the 2021 NFL Draft.
Betting on the San Francisco 49ers to win the Super bowl comes easy as there are plenty of different betting options to take advantage of. The 49ers betting action is subject to shift throughout the season depending on how they are playing, especially their Super Bowl odds. In order to get a better sense of how the 49ers have done in the postseason, bettors should look at the rundown of their playoff history.
49ers Playoff Record By Round
Overall: 33-22
Wild Card: 4-2
Divisional Round: 17-8
Conference Championship: 7-9
Super Bowl: 5-2
San Francisco 49ers Playoff History
| | | |
| --- | --- | --- |
| Playoff Appearances | 27 | 1949, 1957, 1970, 1971, 1972, 1981, 1983, 1984, 1985, 1986, 1987, 1988, 1989, 1990, 1992, 1993, 1994, 1995, 1996, 1997, 1998, 2001, 2002, 2011, 2012, 2013, 2019 |
| Division Championships | 20 | 1970, 1971, 1972, 1981, 1983, 1984, 1986, 1987, 1988, 1989, 1990, 1992, 1993, 1994, 1995, 1997, 2002, 2011, 2012, 2019 |
| Conference Championships | 7 | 1981, 1984, 1988, 1989, 1994, 2012, 2019 |
| Super Bowl Victories | 5 | 1981 (XVI), 1984 (XIX), 1988 (XXIII), 1989 (XXIV), 1994 (XXIX) |
| Super Bowl Losses | 2 | 2013 (XLVII), 2019 (LIV) |
| Super Bowl Winning Quarterbacks | 2 | Joe Montana, Steve Young |
| Super Bowl Winning Coaches | 2 | Bill Walsh, George Seifert |
| Super Bowl MVPs | 3 | Joe Montana (XVI, XIX, XXIV), Jerry Rice (XXIII), Steve Young (XXIX) |
What Are The Odds For The 49ers To Win The Super Bowl?
Many are expecting the San Francisco 49ers to turn things around when it comes to their Super Bowl odds as they are back and fully healthy. With that being said, their odds to win the Super Bowl are sitting towards the top with the other powerhouse teams in the league. The 49ers are no strangers to the Super Bowl as they have made it there seven times and have won five of them.
What Are The San Francisco 49ers Odds To Win The NFC Championship?
The San Francisco 49ers were recently crowned NFC champions in the 2019 season, and they were similarly poised to make another run at it in 2020 before succumbing to injuries. Fully healthy heading into 2021, it appeared as though their run at their next NFC Championship might be coming soon, and their NFC Championship odds were sitting among the top teams in the league; however, several injuries and poor play at key positions has caused their odds to lengthen dramatically. The 49ers' odds to win the NFC currently sit towards the top of the middle of the pack. The Niners have won seven NFC Championships in their franchise history.
What Are The San Francisco 49ers Odds To Win The NFC West?
Unfortunately for the San Francisco 49ers, they are in arguably the toughest division in all of the NFL - the NFC West. The 49ers certainly do have what it takes to compete with the other teams that are in the division when healthy, though they currently sit with the third longest odds to win their division, with a large gap between them and the team with the second-best odds. The 49ers have won 20 division championships, with their last one coming in 2019.
2021 San Francisco 49ers Futures Odds
Super Bowl: +4000
NFC Championship: +2000
NFC West: +1500
San Francisco 49ers ATS Betting History
2020: 7-9
2019: 11-7-1
2018: 5-11
2017: 9-7
2016: 4-11-1
San Francisco 49ers Over/Under Betting History
2020: 8-8
2019: 9-9-1
2018: 9-7
2017: 8-8
2016: 10-6
2021 Betting Trends For The San Francisco 49ers
The 49ers took on their seventh loss of the season in Week 13 at the hands of the Buffalo Bills. They actually went into the game seen as 1.5-point favorites and were unable to cover the spread being that they lost. They are going into Week 14 seen as the favorites once more as they are 3-point favorites over the Washington Football Team. The 49ers play against the season has not been pleasant as they have gone 5-7 when covering the spread and by an average margin of -1-point. In fact, in the 49ers last five games overall, they have gone 1-4 against the spread. As for the point total in their meetings with Washington, in their last five meetings, the Under has hit four of those five times.
49ers Live Betting Apps
The game has kicked off and you forget to place your wager. Well, that's actually not as bad as it sounds 49er fans! You still have the option to place wagers during the game even after it has started already. This is called live betting and the best way to go about this is to use offshore betting sites. These sites offer all kinds of different bets including some of the ones that weren't available prior to the game's beginning. This gives the 49ers fans and bettors a huge advantage if they've been watching and paying attention to the Bay Area team throughout the season.
Mobile Sports Betting Apps For The 49ers
This is an exciting time for the Bay Area and now is the time to whip out your phones and bet on your favorite team! As hot as the 49ers are, you have different betting options when it comes to betting on the 49ers. The best way to go about this is to use that iPhone or Android in your back pocket! It is a smooth transition using offshore betting sites on your mobile device. Even if you don't already have an account, go ahead and create one to see all the betting lines for the Niners. You can place a bet on anything on the Niners from straight wagers to prop bets and these offshore mobile betting sites give you that option.
Where To Bet On The San Francisco 49ers?
Sadly, for 49ers bettors, there aren't any land-based sports betting options in San Francisco or even in the state of California. That being said, bettors can make their way to one of the top online sportsbooks in the industry in BetOnline  and enjoy betting on different 49ers player props, game lines, futures odds and more. For those bettors that want the in-person experience, some neighboring states with retail locations can be found right here:
Oregon
Nevada
Las Vegas
Henderson
Winchester
Elko
Stateline
2021 49ers Player Prop Bets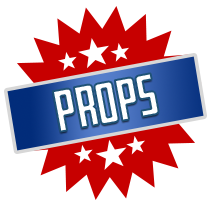 The San Francisco 49ers have started to get over the injury bug that they were facing in the 2020 season. With that, they have a young rookie quarterback in Trey Lance under center along with an explosive running back in Raheem Mostert as well. They are also starting to put together a consistent and sold receiving core as well led by Deebo Samuel and Brandon Aiyuk. Not to mention, they have one of the best tight ends in the league also with George Kittle. Those looking to bet on different 49ers player prop bets can certainly find some on these 49ers players.
San Francisco 49ers Playoff History
The San Francisco 49ers are one of the most decorated franchises in the history of the NFL. Since 1946 when the San Francisco 49ers were established as an NFL team, they have marked their dominance as a powerhouse franchise as they have 27 playoff appearances, 20 division championships, 7 conference championships and 5 Super Bowl wins.
49ers Playoff Appearances
The 49ers have made the playoffs on 27 separate occasions and have had eight different coaches lead them to the postseason. Starting with their first head coach Buck Shaw, he was able to lead them to the playoffs just one time in 1949. Most notably, however, are both Bill Walsh and George Seifert who are tied for the most playoff appearances with seven each as a part of the 49ers historic dynasty run. Most recently, is their current head coach, Kyle Shanahan, who led them to the playoffs in 2019.
49ers Division Championships
Of the 49ers 27 postseason appearances, they have won 20 division championships. Staring in 1949 which was also their first year making the playoffs where they defeated the New York Yankees 17-7. Their most notable stretch, however, was from 1981 to 1994 where they won 9 division titles under both Bill Walsh and George Seifert. Joe Montana was their starting quarterback for the better part of this run but towards the end of it, Steve Young continued it.
49ers Conference Championships
The San Francisco 49ers have made it to 7 total conference championships. The coaches that have led them there are of course Bill Walsh and George Seifert along with Jim Harbaugh and their current head coach Kyle Shanahan. There have been some very notable moments throughout the 49ers conference championship appearances. There is the famous Joe Montana and Jerry Rice era that has led this team to unbelievable heights, "The Catch" that actually sent the Niners to the conference championship in 1981 where Dwight Clark pulled in a game-winning touchdown pass by his fingertips to win the game by one point and most recently their 2019 run where they made the conference championship after being the number one overall pick the year prior.
49ers Super Bowl Victories
The 49ers currently have three Super Bowl Championships to their name. Looking at their first Super Bowl Championship in the 1981 season under Bill Walsh, the Niners were favored to win by just 1-point and covered the spread as they won 26-21 over the Cincinnati Bengals. Joe Montana was named the MVP after throwing for 157 yards and a touchdown and rushed for a touchdown as well.
Their second championship under Bill Walsh came in the 1984 season where they were favored to beat the Miami Dolphins by 3-points and covered the spread with ease as they won 38-16. Joe Montana was named the Super Bowl MVP here as well as he put up 331 passing yards and three touchdowns and a rushing touchdown as well.
Bill Walsh's third Super Bowl with the Niners came in the 1988 season where the 49ers defeated the Cincinnati Bengals 20-16. The Niners went into the game as 6-point favorites but were unable to cover as they won by 4-points. Jerry Rice was named the MVP here as he went for 215 receiving yards and a touchdown.
The George Seifert era in San Francisco began when they won Super Bowl XXIV in the 1989 season. They defeated the Denver Broncos by a whopping 55-10 final score and clearly covered their 13-point favored spread with ease. Joe Montana was named the game's MVP after having a spectacular performance with 297 yards and five touchdowns.
The 49ers second Super Bowl under Seifert came later on in the 1994 season where they defeated the San Diego Chargers in Super Bowl XXIX 49-26. The 49ers were seen as a huge 19-point favorite to win and did just that and some as they won by 23 points. The Super Bowl MVP here was Steve Young who had a historic performance putting up 325 passing yards and six touchdowns.