Betting On The San Francisco 49ers To Win Super Bowl 2023

The San Francisco 49ers are one of the most decorated teams in the history of the NFL as they have made the playoffs a total of 28 times and have converted on many of those trips. They have won 20 division championships, seven conference titles and have won the Super Bowl five times. They have proven to be one of the most explosive teams in the league and have the talent to back that up. They have been considered contenders since their 2019 Super Bowl appearance having opened under +2000 odds each year since.
They have an above-average quarterback in Jimmy Garoppolo along with a loaded receiving core that consists of Deebo Samuel, Brandon Aiyuk, and George Kittle. On defense, they are stacked as well with Fred Warner and Nick Bosa. They have also set themselves up for the future by drafting quarterback Trey Lance.
Betting on the San Francisco 49ers to win the 2023 Super Bowl comes easy as there are plenty of different betting options to take advantage of. The 49ers odds to win the Super Bowl have gotten shorter and shorter as they've gotten closer and closer. In order to get a better sense of how the 49ers have done in the postseason, bettors should look at the rundown of their playoff history.
49ers Playoff Record By Round
Overall: 35-23
Wild Card: 5-2
Divisional Round: 18-8
Conference Championship: 7-10
Super Bowl: 5-2
San Francisco 49ers Playoff History
| | | |
| --- | --- | --- |
| Playoff Appearances | 28 | 1949, 1957, 1970, 1971, 1972, 1981, 1983, 1984, 1985, 1986, 1987, 1988, 1989, 1990, 1992, 1993, 1994, 1995, 1996, 1997, 1998, 2001, 2002, 2011, 2012, 2013, 2019, 2021 |
| Division Championships | 20 | 1970, 1971, 1972, 1981, 1983, 1984, 1986, 1987, 1988, 1989, 1990, 1992, 1993, 1994, 1995, 1997, 2002, 2011, 2012, 2019 |
| Conference Championships | 7 | 1981, 1984, 1988, 1989, 1994, 2012, 2019 |
| Super Bowl Victories | 5 | 1981 (XVI), 1984 (XIX), 1988 (XXIII), 1989 (XXIV), 1994 (XXIX) |
| Super Bowl Losses | 2 | 2013 (XLVII), 2019 (LIV) |
| Super Bowl Winning Quarterbacks | 2 | Joe Montana, Steve Young |
| Super Bowl Winning Coaches | 2 | Bill Walsh, George Seifert |
| Super Bowl MVPs | 3 | Joe Montana (XVI, XIX, XXIV), Jerry Rice (XXIII), Steve Young (XXIX) |
What Are The San Francisco 49ers' Odds To Win The Super Bowl
The San Francisco 49ers have had one of the craziest first two weeks of the NFL season and have already lost Trey Lance to a season-ending injury. Jimmy Garoppolo was able to take over in week two after the broken ankle and led the 49ers to their first win of the season. Opening the season at +1400, San Francisco currently has +2000 odds to win Super Bowl 57. They have suffered other key injuries this season to contribute to the teams' lengthening odds but are tied with their three divisional opponents at 1-1 for the season.
What Are The San Francisco 49ers Odds To Win The NFC Championship?
The 49ers odds to win the NFC Championship have opened and remained below +1000 being that despite their few losses, they have been able to keep most of their team intact. While they did deal with rumors surrounding a Deebo Samuel trade and had +300 odds to trade him, they opted not to which pushed their odds up slightly from +750. The Niners have also gained some valuable experience over the last three seasons which has seen them go to two NFC title games and win one of them which is something that goes a long way against others in the conference. History should be on their side though with five conference finals appearance since 2011 including two wins. What is interesting though is that two of their conference finals appearances came while at +650 preseason odds which is where they are now.
What Are The San Francisco 49ers Odds To Win The NFC West?
Yes, the 49ers are contenders in the conference, but they do share the NFC West division with two other contenders making their odds to win shaky. They are one of three teams that have odds under +500 to hoist the division title and they've also only won one division title in the last nine years. Their preseason odds to win the division started at +200 and have shortened since the offseason began. This is now the fifth year in a row that they have been able to open under +500 to win the division.
2023 49ers Betting Odds
Super Bowl: +2000
NFC Championship: +900
NFC West: +150
San Francisco 49ers ATS Betting History
2021: 12-8
2020: 7-9
2019: 11-7-1
2018: 5-11
2017: 9-7
2016: 4-11-1
San Francisco 49ers Over/Under Betting History
2021: 8-12
2020: 8-8
2019: 9-9-1
2018: 9-7
2017: 8-8
2016: 10-6
49ers Live Betting Apps
The game has kicked off and you forget to place your wager. Well, that's actually not as bad as it sounds 49er fans! You still have the option to place wagers during the game even after it has started already. This is called live betting and the best way to go about this is to use offshore betting sites. These sites offer all kinds of different bets including some of the ones that weren't available prior to the game's beginning. This gives the 49ers fans and bettors a huge advantage if they've been watching and paying attention to the Bay Area team throughout the season.
Mobile Sports Betting Apps For The 49ers
This is an exciting time for the Bay Area and now is the time to whip out your phones and bet on your favorite team! As hot as the 49ers are, you have different betting options when it comes to betting on the 49ers. The best way to go about this is to use that iPhone or Android in your back pocket! It is a smooth transition using offshore betting sites on your mobile device. Even if you don't already have an account, go ahead and create one to see all the betting lines for the Niners. You can place a bet on anything on the Niners from straight wagers to prop bets and these offshore mobile betting sites give you that option.
Where To Bet On The San Francisco 49ers?
The San Francisco 49ers, located in California, are best wagered upon using online sportsbooks located internationally. These sportsbooks, Bovada being an example, are located internationally but easily accessible on mobile and desktop devices in California. CA does not have any state-regulated sports betting apps, nor do they have any in-person retail sports betting locations. Those chasing such an event might want to think about traveling outside of the state to do so, or just switching to an international sportsbook and betting from your couch.
Cities In Neighboring States With Sportsbooks For 49ers Fans: Oregon
Cities In Neighboring States With Sportsbooks For 49ers Fans: Nevada
Las Vegas
Henderson
Winchester
Elko
Stateline
Betting On The 49ers Super Bowl Odds With Crypto
You can bet on the San Francisco 49ers with cryptocurrency at several online sportsbooks: Bovada, BetOnline, SportsBetting, MyBookie, XBet. As far as what kinds of crypto, that will depend on the sportsbook. Bovada is focused on Bitcoin and the bitcoin forks, like Bitcoin Cash and Bitcoin SV. BetOnline is extremely crypto-aware, as is SportsBetting, with both sportsbooks accepting cryptocurrency as obscure and meme-filled as Dogecoin and MATIC. MyBookie is focused almost entirely on Bitcoin, and it's the best way of depositing at both MyBookie and XBet due to additional bonuses.
2023 49ers Player Prop Bets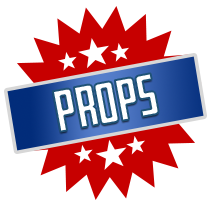 With Trey Lance as the official starter for the 2022-23 season in San Francisco, online sportsbooks have odds for the young QBs player props. There are also season props for the 49er's elite receiving core in Deebo Samuel and George Kittle. While injuries have lingered in San Francisco from the preseasons to the beginning of the regular season, legal sportsbooks change their odds accordingly and still have odds and props for all 49ers player prop bets.
The 49ers stars had productive 2021 seasons and are a part of the reason that sportsbooks tend to always have San Francisco near the tip of the odds boards.
49ers 2021 Player Stats
Jimmy Garoppolo (15 Games) – 3,810 Passing Yards/20 TD Passes/12 Interceptions
Trey Lance (6 Games) – 603 Passing Yards/186 Rushing Yards/5 TDs/2 Interceptions
Elijah Mitchell (12 Games) – 963 Rushing Yards/6 TOT TDs/137 Reception Yards
Deebo Samuel (16 Games) – 1,405 Reception Yards/365 Rushing Yards/14 TOT TDs
George Kittle (14 Games) – 910 Reception Yards/6 Reception TDs
49ers Player Props
Offensive Player Of The Year – Deebo Samuel +550
Most Interceptions Thrown – Trey Lance +1800
Most Receiving Yards – Brandon Aiyuk +6500
Most Receiving TDs – Deebo Samuel +2500
Most Rushing Yards – Elijah Mitchel +7000
49ers Injuries Affecting Future Player Props
The 2022 49ers NFL season started with the news that George Kittle would not be able to start because their highest production tight end was still suffering from a minor injury. During their week one loss to the Bears, Elijah Mitchel hurt his knee and is out for an expected 6-8 weeks. The future prop bets for the 49ers season have been shifting fast in these first few weeks without their star RB or TE on the field but things have gotten even worst for the Niners during week 2.
Trey Lance was announced as the Niner's starter at QB over Garoppolo but is now officially out for the season after suffering a broken ankle in week 2. There are no longer odds for the second-year QB at online sportsbooks and Jimmy G revenge season props are starting to be generated as the veteran QB has taken his role back for the 2022 season.
San Francisco 49ers Odds History
| Year: | Super Bowl Odds: | NFC Odds: | NFC West Odds: | Odds To Make Playoffs: |
| --- | --- | --- | --- | --- |
| 2022 | +1400 | +650 | +200 | -225 (TBD) |
| 2021 | +1400 | +650 | +190 | -200 (Make) |
| 2020 | +1000 | +500 | -110 | -330 (Miss) |
| 2019 | +4000 | +2000 | +400 | +180 (Make) |
| 2018 | +4000 | +1500 | +350 | +180 (Miss) |
| 2017 | +10000 | +5000 | +1800 | +1500 (Miss) |
| 2016 | +20000 | +10000 | +2500 | +850 (Miss) |
| 2015 | +1000 | +5000 | +2500 | +415 (Miss) |
| 2014 | +900 | +450 | +175 | -245 (Miss) |
| 2013 | +700 | +400 | +100 | -400 (Make) |
2023 49ers Team Props
The San Francisco 49ers have put on a clinic in two of their last three seasons since their Super Bowl loss putting up double-digit wins in two of the three seasons. With that, you are able to bet on multiple team props for the 49ers including their team win total and their odds to make the playoffs.
49ers Win Total
Over 10 -105
Under 10 -125
49ers Odds To Make The Playoffs
Looking at their win total odds, despite going for 10 wins last season, their total from last season dropped from 10.5. They did though hit the under in their last two seasons. However, there is one interesting trend for those looking to bet on them to follow. The last two times that they've been listed with -140 odds to hit the over in 2009 and 2019, they've hit it. Looking at their odds to make the playoffs this is their third straight season sitting with favored odds at -200 or stronger. Unfortunately for them, the last six times that they've had odds to make the playoffs at -200 or stronger, they've gone 3-3 in making and missing.
San Francisco 49ers Playoff History
The San Francisco 49ers are one of the most decorated franchises in the history of the NFL. Since 1946 when the San Francisco 49ers were established as an NFL team, they have marked their dominance as a powerhouse franchise as they have 28 playoff appearances with two coming before 1966 when the Super Bowl era started, 20 division championships, 7 conference championships, and 5 Super Bowl wins.
49ers Playoff Appearances
The 49ers have made the playoffs on 28 separate occasions and have had eight different coaches lead them to the postseason. Starting with their first head coach Buck Shaw, he was able to lead them to the playoffs just one time in 1949. Most notably, however, are both Bill Walsh and George Seifert who are tied for the most playoff appearances with seven each as a part of the 49ers historic dynasty run. Most recently, is their current head coach, Kyle Shanahan, who led them to the playoffs in 2019 and 2021.
49ers Division Championships
Of the 49ers 28 postseason appearances, they have won 20 division championships. Staring in 1949 which was also their first year making the playoffs where they defeated the New York Yankees 17-7. Their most notable stretch, however, was from 1981 to 1994 where they won 9 division titles under both Bill Walsh and George Seifert. Joe Montana was their starting quarterback for the better part of this run but towards the end of it, Steve Young continued it.
49ers Conference Championships
The San Francisco 49ers have made it to 7 total conference championships. The coaches that have led them there are of course Bill Walsh and George Seifert along with Jim Harbaugh and their current head coach Kyle Shanahan. There have been some very notable moments throughout the 49ers conference championship appearances. There is the famous Joe Montana and Jerry Rice era that has led this team to unbelievable heights, "The Catch" that actually sent the Niners to the conference championship in 1981 where Dwight Clark pulled in a game-winning touchdown pass by his fingertips to win the game by one point and most recently their 2019 run where they made the conference championship after being the number one overall pick the year prior.
49ers Super Bowl Victories
The 49ers currently have three Super Bowl Championships to their name. Looking at their first Super Bowl Championship in the 1981 season under Bill Walsh, the Niners were favored to win by just 1-point and covered the spread as they won 26-21 over the Cincinnati Bengals. Joe Montana was named the MVP after throwing for 157 yards and a touchdown and rushed for a touchdown as well.
Their second championship under Bill Walsh came in the 1984 season where they were favored to beat the Miami Dolphins by 3-points and covered the spread with ease as they won 38-16. Joe Montana was named the Super Bowl MVP here as well as he put up 331 passing yards and three touchdowns and a rushing touchdown as well.
Bill Walsh's third Super Bowl with the Niners came in the 1988 season where the 49ers defeated the Cincinnati Bengals 20-16. The Niners went into the game as 6-point favorites but were unable to cover as they won by 4-points. Jerry Rice was named the MVP here as he went for 215 receiving yards and a touchdown.
The George Seifert era in San Francisco began when they won Super Bowl XXIV in the 1989 season. They defeated the Denver Broncos by a whopping 55-10 final score and clearly covered their 13-point favored spread with ease. Joe Montana was named the game's MVP after having a spectacular performance with 297 yards and five touchdowns.
The 49ers second Super Bowl under Seifert came later on in the 1994 season where they defeated the San Diego Chargers in Super Bowl XXIX 49-26. The 49ers were seen as a huge 19-point favorite to win and did just that and some as they won by 23 points. The Super Bowl MVP here was Steve Young who had a historic performance putting up 325 passing yards and six touchdowns.
The San Francisco 49ers' Playoff Comebacks
The 49ers have quite the history of making up large deficits, coming back from seven deficits of 20 points or more. The largest deficit the 49ers have overcome in franchise history was a whopping 28 points against the New Orleans Saints on December 7, 1980. They have also managed to come back from a 24 point deficit, which took place on January 3rd, 2003, in a 39-38 win over the New York Giants in the 2003 NFC Wild Card game. The 49ers have also come back from three deficits of 21 points, as well as two deficits of 20 points.