Las Vegas Raiders Super Bowl 58 Odds
The Las Vegas Raiders Super Bowl 58 odds went into the preseason at +4000 continuing their stretch as just your average NFL team. It's the fifth time in six years that the Raiders Super Bowl odds have opened between the +3000 and +8000 range and have just one playoff appearance to show for it as well. The three Super Bowl championships that the Raiders have all came before 1985. Their last Super Bowl appearance though came in 2002 and they opened the season at +1200 odds.
To find out more about how to bet on Super Bowl 58, we'll uncover it all for you. We'll get into all of the Raiders betting odds for the season that relate to where to bet Raiders SB58 odds. Some of the odds that you'll find on betting sites that take SB58 bets on the Raiders are their odds to win the AFC title and their AFC South odds along with a few others. You'll also come across the history of their team as well including their playoff and odds history.
The Raiders have only opened under +1000 Super Bowl odds once since 2000
Las Vegas selected Tyree Wilson with the 7th pick in the 2023 NFL Draft
The Raiders made the playoffs two times since 2003
Raiders Playoff Record By Round
Overall: 25-20
Wild Card: 4-4
Divisional Round: 13-5
Conference Championship: 5-9
Super Bowl: 3-2
Las Vegas Raiders Playoff History
| | | |
| --- | --- | --- |
| Playoff Appearances | 23 | 1967, 1968, 1969, 1970, 1972, 1973, 1974, 1975, 1976, 1977, 1980, 1982, 1983, 1984, 1985, 1990, 1991, 1993, 2000, 2001, 2002, 2016, 2021 |
| Division Championships | 15 | 1967, 1968, 1969, 1970, 1972, 1973, 1974, 1975, 1976, 1983, 1985, 1990, 2000, 2001, 2002 |
| Conference Championships | 4 | 1976, 1980, 1983, 2002 |
| Super Bowl Victories | 3 | 1976 (XI), 1980 (XV), 1983 (XVIII) |
| Super Bowl Losses | 2 | 1968 (II), 2003 (XXXVII) |
| Super Bowl Winning Quarterbacks | 2 | Ken Stabler, Jim Plunkett |
| Super Bowl Winning Coaches | 2 | John Madden, Tom Flores |
| Super Bowl MVPs | 3 | Fred Biletnikoff (XI), Jim Plunkett (XV), Marcus Allen (XVIII) |
What Are The Las Vegas Raiders Odds To Win The AFC Championship?
This is the third time in four years that the Raiders go into a season with +2000 AFC betting odds to win the title based on the Raiders Super Bowl 58 odds. In the two years prior, their odds reached over +500000 given their poor play, and were eliminated from contending for the AFC Championship before the closing weeks of the season. In the Super Bowl era, since 1967, they've won five conference titles, but have been to 14 conference championship games. 12 of which came before 1995.
What Are The Las Vegas Raiders Odds To Win The AFC West?
The Raiders really should be the last worry of any team in the AFC West division. Since the current four-team division came alive in 2002, they've won just won division title and finished in second place just three times. Every other year has been a third and fourth-place finish. Since 2013, their preseason AFC West Division odds have opened over +1000 odds six times including this year's odds which came in at +1100 which comes as a result of the opening Super Bowl 58 odds for the Raiders.
2023-24 Las Vegas Raiders Betting Odds
Super Bowl: +4000
AFC Championship: TBD
AFC West: TBD
2023-24 Raiders Player Props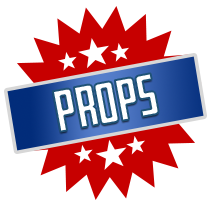 Player prop odds for the Raiders are easy to come by when looking where to bet Raiders SB58 odds considering all of the Super Bowl betting sites that offer them. They offer Super Bowl LVIII player props on both the performances of players through the season as a whole as well as how they do during any game of the season. You can bet on season-long player prop odds all throughout the offseason and preseason on whether or not they'll go over or under in a specific stat category.
2023-23 Raiders Team Prop Odds
LV Raiders Super Bowl odds as a whole unlock a whole new world to bet on them as you'll be able to take advantage of their playoff odds on whether or not they'll make it in or not or their total wins for the season where you bet over or under the set number. Their set win total has gone up in their last four seasons and they've gone 3-1 with the over. Since 2017, they've been favored to miss the playoffs and have missed in all but one year.
Las Vegas Raiders Win Total
Over 7.5 Wins -150
Under 7.5 Wins +120
Las Vegas Raiders Odds To Make Playoffs
Las Vegas Raiders Odds History
Year :
Super Bowl Odds:
AFC Odds :
AFC West Odds Odds :
AFC West Odds Odds
To Make Playoffs:
2023
+4000
+2000
+1200
+350 (TBD)
2022
+3500
+2000
+600
+160 (Miss)
2021
+8000
+4000
+1800
+350 (Make)
2020
+4000
+2000
+1200
+230 (Miss)
2019
+20000
+10000
+1600
+550 (Miss)
2018
+4000
+2000
+400
+225 (Miss)
2017
+800
+400
+125
-150 (Miss)
2016
+2000
+1000
+240
+155 (Make)
2015
+10000
+5000
+1800
+1000 (Miss)
2014
+10000
+5000
+2500
+800 (Miss)
2013
+15000
+6000
+2500
+1000 (Miss)
| Year: | ATS Records: | O/U Records: |
| --- | --- | --- |
| 2023 | TBD | TBD |
| 2022 | 8-9 | 8-8-1 |
| 2021 | 8-10 | 8-10 |
| 2020 | 8-8 | 13-3 |
| 2019 | 8-8 | 7-9 |
| 2018 | 6-10 | 6-9-1 |
| 2017 | 5-9-2 | 5-11 |
| 2016 | 10-7 | 12-5 |
| 2015 | 8-8 | 8-6-2 |
| 2014 | 8-8 | 10-6 |
Mobile Betting On The Las Vegas Raiders
Those looking where to bet Raiders SB58 odds have an endless amount of options when it comes to betting on their hometown team. One of the most popular options is through mobile Super Bowl sportsbooks in which bettors can find plenty of odds right from their phone at any given moment. Bettors will come across not only the normal Raiders game lines but also game props and futures odds as well.
Live Betting Raiders Games
Live Super Bowl betting on the Raiders Super Bowl 58 odds can be done as soon as the game begins. This feature is popular and is very huge when it comes to bettors claiming the big prize. Super Bowl betting sites that accept Raiders bets have this feature and it has done tremendous for bettors who place those live bets. Also, you will see that there are options that weren't there before. Bet on the SB58 Raiders odds when they are in position to score or on a specific player to score the next touchdown.
Betting On The Raiders In Las Vegas
Vegas residents have it really easy in life when it comes to where to bet Raiders SB58 odds as they have in person and online options. Due to hometown bias, the best places to wager on the Raiders Super Bowl 58 odds in their hometown is via sportsbooks that aren't located there, such as BetOnline. In addition, there are land-based sportsbooks just about everywhere in Nevada, with the majority of them focused in the gambling capital of the world – and the home of the Raiders – Las Vegas.
Las Vegas Raiders Playoff History
Since being made an NFL franchise back in 1960 the Raiders have made their mark in the history of the Super Bowl whether it was from Oakland or Los Angeles and will look to make their mark even more in Las Vegas. The Raiders currently have 23 playoff appearances, 15 division championships, 4 conference titles, and 3 Super Bowl victories.
Raiders Playoff Appearances
In their 60 years of existence, the Raiders have made the playoffs 23 times with their first time coming in 1967. From 1967 until 1977, the Raiders made the playoffs in every season but one under coach John Rauch in 1967 and the remaining eight under the famous John Madden. When the 80s came around, they saw five different playoff seasons all under coach Tom Flores. More recently, they have not found the same success that they once had as from 1990 until the present day, they have made the playoffs ten times with their last appearance coming in 2021.
Raiders Division Championships
In the Raiders playoff history, they have totaled 15 division championships. They went on an unbelievable run from 1967 to 1977 where they won 8 divisional championships with the exception of 1971 and 1977. From 1977 and on, they haven't found much luck as they have won just six division championships since then with their most recent one coming back in 2002 under coach Bill Callahan.
Raiders Conference Championships
Many would think that with all of the Raiders playoff experience that they would have followed that up with conference championships as well. That is not the case, however, as they have just four conference titles on their resume. Their first one came in 1976 under John Madden with Ken Stabler under center. Their second and third one came in 1980 and 1983 Tom Flores with Jim Plunket at quarterback. Their most recent one came in 2002 as a part of the short-lived Bill Callahan era with Rich Gannon at quarterback.
Raiders Super Bowl Victories
Being that the Raiders have only four conference championships, their Super Bowl count is low as well but has been efficient compared to the number of conference titles they have as they have won three Super Bowls.
Their first Super Bowl run came in 1976 for Super Bowl XI when they faced off against the Minnesota Vikings. They defeated Minnesota with a final score of 32-14 and had no problems covering their 4-point favored spread. Fred Biletnikoff was named the Super Bowl MVP after putting up 79 receiving yards on just four receptions.
The Raiders second Super Bowl ring came in 1980 for Super Bowl XV where they faced off and won against the Philadelphia Eagles. The final score of the game was 27-10 and the Raiders actually were seen as 3-point underdogs here going into the game. The Super Bowl MVP was Jim Plunket as he had a great game throwing for 261 yards and three touchdowns.
Their third and most recent Super Bowl Championship came three years later in 1983 for Super Bowl XVIII. They faced off against the Washington Redskins and defeated them with a final score of 38-9 and crushed the spread as they were actually seen as 2-point underdogs. It was Marcus Allen who was named the Super Bowl MVP after he rushed for 191 yards and two touchdowns.
Since then, a lot has changed when it comes to where to bet Raiders SB58 odds with endless options in doing so. However, the Raiders Super Bowl 58 odds might look profitable but are offering that profit for good reason.
1976: The Raiders' Sole Playoff Comeback Victory
The Las Vegas Raiders have had a somewhat extensive history of large comebacks, though they have only completed one comeback of 10 points or more in their playoff history. This took place on December 18th, 1976, in the AFC Divisional Round against the New England Patriots. The Patriots took a 21-10 lead late in the third quarter on a 3 yard rushing touchdown by Jess Phillips. Then, the Raiders scored 14 unanswered points led by quarterback Ken Stabler, whose 1 yard rushing touchdown late in the fourth quarter gave the Raiders a 24-21 lead. The Raiders' comeback allowed them to advance to the AFC Championship Game - they won that game and ended up defeating the Minnesota Vikings in the Super Bowl.