Betting On The Las Vegas Raiders To Win The Super Bowl
The idea of betting on the Las Vegas Raiders to win the Super Bowl is one that is a tough bet to make. Despite having three Super Bowl titles under their belt, the Raiders have not won since 1983 and have only made the playoffs a handful of times since the year 2000. Still, those who bet on the Raiders don't need to hear past Raiders' playoff history to known wh ere the team stands.
The Raiders have been led by Derek Carr and Darren Waller all season and opposing defenses have been put on their heels. With a physical running back in Josh Jacobs as well as a quick receiving core led by Henry Ruggs, they will continue to back their Super Bowl odds.
Placing a wager on the Raiders to win a Super Bowl championship may not be that bad of an idea. A fourth Championship ring would certainly be welcome but the idea of betting on Vegas winning something might be better suited on those who take a single game approach. Whether betting on the AFC odds, the Raiders' odds to win the division or anything else, BettingSuperBowl will have you covered in how to go about it. Online sportsbooks are the best option for NFL betting regardless if you're a Raiders fan in Los Angeles, Las Vegas, Oakland or anywhere else in the world.
Raiders Playoff Record By Round
Overall: 25-20
Wild Card: 4-4
Divisional Round: 13-5
Conference Championship: 5-9
Super Bowl: 3-2
Las Vegas Raiders Playoff History
| | | |
| --- | --- | --- |
| Playoff Appearances | 23 | 1967, 1968, 1969, 1970, 1972, 1973, 1974, 1975, 1976, 1977, 1980, 1982, 1983, 1984, 1985, 1990, 1991, 1993, 2000, 2001, 2002, 2016, 2021 |
| Division Championships | 15 | 1967, 1968, 1969, 1970, 1972, 1973, 1974, 1975, 1976, 1983, 1985, 1990, 2000, 2001, 2002 |
| Conference Championships | 4 | 1976, 1980, 1983, 2002 |
| Super Bowl Victories | 3 | 1976 (XI), 1980 (XV), 1983 (XVIII) |
| Super Bowl Losses | 2 | 1968 (II), 2003 (XXXVII) |
| Super Bowl Winning Quarterbacks | 2 | Ken Stabler, Jim Plunkett |
| Super Bowl Winning Coaches | 2 | John Madden, Tom Flores |
| Super Bowl MVPs | 3 | Fred Biletnikoff (XI), Jim Plunkett (XV), Marcus Allen (XVIII) |
What Are The Las Vegas Raiders' Odds To Win The Super Bowl?
The Las Vegas Raiders have not seen a Super Bowl berth in almost 20 years. And based on their Super Bowl odds, it is looking like another year will be added to the books. As long as they are on their cool down, the Raiders odds to win the Super Bowl will remain as longshots. While they are not really in contention, anything is possible.
What Are The Las Vegas Raiders Odds To Win The AFC Championship?
The Raiders' odds at winning the AFC Championship are not up there with the contenders but they aren't in the worse position either. If they can get their chemistry to where it needs to be, they have the potential to give top teams a run for their money. With this, the 2022 AFC Championship odds on the Raiders are worth taking if looking for a nice payout.
What Are The Las Vegas Raiders Odds To Win The AFC West?
When looking at the AFC West odds, the Raiders are in third behind the Kansas City Chiefs and the emergent Los Angeles Chargers. Unfortunately for the Raiders, there is a fairly sizable pool between them and the top two contenders. If the Raiders can establish a more well-balanced offense, they could see their odds to win their division shorten.
2023 Las Vegas Raiders Betting Odds
Super Bowl: +4000
AFC Championship: +2000
Las Vegas Raiders ATS Betting History
Las Vegas Raiders Over/Under Betting History
Betting On The Raiders In Las Vegas
Vegas residents have it really easy in life when it comes to betting on the Raiders in Vegas. There are land-based sportsbooks just about everywhere in Nevada, which include online books. Still, with the local bias heavily favoring the Raiders, some of the worst betting lines can be found locally. Try checking an online sportsbook offering odds on the Raiders - one that will let you bet fr om anywhere, not just in Nevada. Cities in Nevada hosting Raiders odds include:
Mobile Betting On The Las Vegas Raiders
Those that are planning on betting on the Raiders in Las Vegas have an endless amount of options when it comes to betting on their hometown team. One of the most popular options is through mobile online sportsbooks in which bettors can find plenty of odds right from their phone at any given moment. Bettors will come across not only the normal Raiders game lines, but also game props and futures odds as well.
2023 Raiders Player Props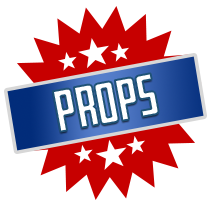 The Las Vegas Raiders believe that they have enough star power on their team to compete in the NFL Playoffs immediately. They have a nice consistent quarterback in Derek Carr, a young and explosive running back in Josh Jacobs, a top tight end in the league in Darren Waller and a young receiving core led by Henry Ruggs. With that, bettors could find player prop bets on these players not just throughout the regular season and NFL Playoffs, but also if they make it as far as the Super Bowl.
Las Vegas Raiders Playoff History
Since being made an NFL franchise back in 1960 the Raiders have made their mark on the NFL postseason whether it was from Oakland or Los Angeles and will look to make their mark even more in Las Vegas. The Raiders currently have 23 playoff appearances, 15 division championships, 4 conference titles and 3 Super Bowl victories.
Raiders Playoff Appearances
In their 60 years of existence, the Raiders have made the playoffs 23 times with their first time coming in 1967. From 1967 until 1977, the Raiders made the playoffs in every season but one under coach John Rauch in 1967 and the remaining eight under the famous John Madden. When the 80s came around, they saw five different playoff seasons all under coach Tom Flores. More recently, they have not found the same success that they once had as from 1990 until the present day, they have made the playoffs ten times with their last appearance coming in 2021.
Raiders Division Championships
In the Raiders playoff history, they have totaled 15 division championships. They went on an unbelievable run from 1967 to 1977 where they won 8 divisional championships with the exception of 1971 and 1977. From 1977 and on, they haven't found much luck as they have won just six division championships since then with their most recent one coming back in 2002 under coach Bill Callahan.
Raiders Conference Championships
Many would think that with all of the Raiders playoff experience that they would have followed that up with conference championships as well. That is not the case, however, as they have just four conference titles on their resume. Their first one came in 1976 under John Madden with Ken Stabler under center. Their second and third one came in 1980 and 1983 Tom Flores with Jim Plunket at quarterback. Their most recent one came in 2002 as a part of the short-lived Bill Callahan era with Rich Gannon at quarterback.
Raiders Super Bowl Victories
Being that the Raiders have only four conference championships, their Super Bowl count is low as well but has been efficient compared to the number of conference titles they have as they have won three Super Bowls.
Their first Super Bowl run came in 1976 for Super Bowl XI when they faced off against the Minnesota Vikings. They defeated Minnesota with a final score of 32-14 and had no problems covering their 4-point favored spread. Fred Biletnikoff was named the Super Bowl MVP after putting up 79 receiving yards on just four receptions.
The Raiders second Super Bowl ring came in 1980 for Super Bowl XV where they faced off and won against the Philadelphia Eagles. The final score of the game was 27-10 and the Raiders actually were seen as 3-point underdogs here going into the game. The Super Bowl MVP was Jim Plunket as he had a great game throwing for 261 yards and three touchdowns.
Their third and most recent Super Bowl Championship came three years later in 1983 for Super Bowl XVIII. They faced off against the Washington Redskins and defeated them with a final score of 38-9 and crushed the spread as they were actually seen as 2-point underdogs. It was Marcus Allen who was named the Super Bowl MVP after he rushed for 191 yards and two touchdowns.
1976: The Raiders' Sole Playoff Comeback Victory
The Las Vegas Raiders have had a somewhat extensive history of large comebacks, though they have only completed one comeback of 10 points or more in their playoff history. This took place on December 18th, 1976, in the AFC Divisional Round against the New England Patriots. The Patriots took a 21-10 lead late in the third quarter on a 3 yard rushing touchdown by Jess Phillips. Then, the Raiders scored 14 unanswered points led by quarterback Ken Stabler, whose 1 yard rushing touchdown late in the fourth quarter gave the Raiders a 24-21 lead. The Raiders' comeback allowed them to advance to the AFC Championship Game - they won that game and ended up defeating the Minnesota Vikings in the Super Bowl.
Raiders Mobile Sports Betting Apps
Mobile betting is so flexible for those bettors who like to make adjustments if needed. Those fans who stay in tune with the news on their Raiders using your mobile device to place a bet is one the best thing created for them. Online sportsbooks give this feature. As soon as you click on the site, it will direct you straight to the mobile site. Betting on your Raiders just has gotten very simple and fans need to take advantage while they can.
Live Betting Raiders Games
Live betting is on games is as big as betting on games before they start. This feature is popular and is very huge when it comes to bettors claiming the big prize. Sportsbooks have this feature and it has done tremendous for bettors who place those live bets. Also, you will see that there are options that weren't there before. Bet when Gruden is going to be in the lead or if Jacobs will end this net drive with a touchdown.