Betting On The Green Bay Packers To Win The Super Bowl

Betting on the Green Bay Packers to win the Super Bowl is never a bad idea, especially in recent years. As long as Aaron Rodgers is under center, which might not be for very much longer, you can keep betting on them to be contenders year after year. Aaron Jones and Davante Adams have yet again proven their superstar ability as well which has certainly helped them get to where they are this season.
If the Packers want to add another Super Bowl to their resume, they need to act quick as the 2021-22 season is reportedly Aaron Rodgers last in Green Bay. However, as long as Rodgers is under center this season, many can expect the Packers to continue playing at a high level which is why most of their futures odds are short on Super Bowl betting sites.
For those looking to bet on the Green Bay Packers, there are plenty of different odds to look out for. Bettors can bet on the Packers' regular game lines such as their moneyline odds, odds on the spread and also the total points for the game. Bettors can also take a look at NFC Championship odds and NFC North odds for the Packers. Nobody knows everything but learning about the Packers' playoff history is a great place to start before betting.
Packers Playoff Record By Round
Overall: 36-25
Wild Card: 10-5
Divisional Round: 11-11
Conference Championship: 5-6
Super Bowl: 4-1
Green Bay Packers Playoff History
| | | |
| --- | --- | --- |
| Playoff Appearances | 34 | 1936, 1938, 1939, 1941, 1944, 1960, 1961, 1962, 1965, 1966, 1967, 1972, 1982, 1993, 1994, 1995, 1996, 1997, 1998, 2001, 2002, 2003, 2004, 2007, 2009, 2010, 2011, 2012, 2013, 2014, 2015, 2016, 2019, 2020, 2021 |
| Division Championships | 21 | 1936, 1938, 1939, 1944, 1967, 1972, 1995, 1996, 1997, 2002, 2003, 2004, 2007, 2011, 2012, 2013, 2014, 2016, 2019, 2020, 2021 |
| Conference Championships | 9 | 1960, 1961, 1962, 1965, 1966, 1967, 1996, 1997, 2010 |
| Super Bowl Victories | 4 | 1966 (I), 1967 (II), 1996 (XXXI), 2010 (XLV) |
| Super Bowl Losses | 1 | 1998 (XXXIII) |
| Super Bowl Winning Quarterbacks | 3 | Bart Starr, Brett Favre, Aaron Rodgers |
| Super Bowl Winning Coaches | 3 | Vince Lombardi, Mike Holmgren, Mike McCarthy |
| Super Bowl MVPs | 3 | Bart Starr (I, II), Desmond Howard (XXXI), Aaron Rodgers (XLV) |
What Are The Odds On The Packers To Win The Super Bowl?
The Green Bay Packers have shown why they are still considered to be Super Bowl contenders after their impressive season. However, the last time that they made it to the Super Bowl was 2010. They have come up short ever since. Looking at 2021, their Super Bowl odds are near the top as they have shown that they can run with the best of the best. With this likely being their final year to compete, many can expect them to leave it all on the field which backs up their odds sitting towards the top even more.
What Are The Green Bay Packers Odds To Win The NFC Championship?
The Packers are looking to come out and prove why they can win the NFC Championship after a great regular season and playoff run in 2020 that came up just short of the Super Bowl. In fact, the Packers have come up short in the NFC Championship game in the last two seasons. All that aside, odds makers have them putting that behind them as they are up there with the favorites to win the conference.
What Are The Green Bay Packers Odds To Win The NFC North?
It should not be a surprise that the Green Bay Packers are heavily favored to walk away as the NFC North Champions for a third straight year as the competition in their division has really taken a hit in the last few seasons. With that said, NFL betting sites believe that they could add their 21st conference championship as they are heavily favored to do so.
2023 Green Bay Packers Betting Odds
Super Bowl:+325
NFC Championship: +160
Green Bay Packers ATS Betting Trends
2021: 8-9
2020: 11-7
2019: 11-7
2018: 6-9-1
2017: 7-9
2016: 11-7-1
Green Bay Packers Over/Under Betting Trends
2021: 12-5
2020: 11-7
2019: 8-10
2018: 8-8
2017: 11-5
2016: 13-6
When Can Packers Fans Bet In Wisconsin?
Unfortunately, for Packers fans, there are no land-based sportsbooks in Wisconsin as they have not yet been made regulated. This should not be a discouraging sign to those looking to bet on the Packers as there are online NFL betting options like MyBookie that offer one of the safest and most reliable betting platforms out there. On the other hand, some of the states that are bordering Wisconsin do offer legal sports betting such as Michigan, Iowa, Illinois and Indiana. All of these states are already well established as sports betting states as they all have 10+ sportsbooks within their borders and feature online NFL betting as well.
Mobile Betting On The Green Bay Packers
Mobile betting has been a fast growing market in the sports betting industry and Packers bettors are beginning to realize that. Bettors can place bets on the Packers from just about anywhere they can think of whether it is in the comfort of their own home, a sports bar or even at Lambeau Field cheering them on. There is no shortage of the odds that can be found either as regular game lines, live betting odds and game props can all be accessed from any smartphone.
2023 Packers Player Prop Bets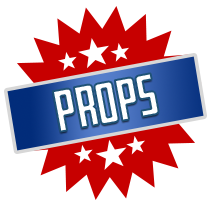 The Green Bay Packers have all it takes to compete with the best of the best in the NFL and their odds surely support that. Their odds would not be where they are without the star power behind Aaron Rodgers, Davante Adams and Aaron Jones. When betting on the Packers, bettors will find tons of player props on them for their star players throughout the regular season, playoffs and even the Super Bowl if they make it that far.
Green Bay Packers Playoff History
The Green Bay Packers are the oldest NFL team in the league as they were established in 1919. Since they were established, they have really made their mark on postseason football as they have 34 playoff appearances to their name, 20 division championships, 9 conference championships and 4 Super Bowl wins.
Packers Playoff Appearances
The Packers have made the playoffs a total of 34 times since their inaugural season with their first playoff appearance coming in 1936 where they were coached by Curly Lambeau. From 1936 until 1970, the Packers only made the playoffs 11 times and had several different coaches including Gene Rozani, Ray McLean and most notably Vince Lombardi. From 1970 to the year 2000 the Packers eight more playoff appearances. They really hit the ground running, however, after 2000 as they have made the playoffs 15 times since then.
Packers Division Championships
Of their 34 playoff berths, 21 of them have seen divisional championships. Prior to the year 2000, the Packers had only won nine division championships since 1936. After 2000, however, they took over the division with 11 division championships under Mike Sherman, Mike McCarthy, and Matt LaFleur. LaFleur, who is their current coach, has led them to three straight in 2019, 2020, and 2021.
Packers Conference Championships
Many would think that with all of the divisional championships the Packers have that their conference titles would be similar. That is not that case as they have just nine conference titles which included just one in the 2000s and 2010s combined. The Packers made their mark in the conference in the 60s where they won six conference titles under nonother than Vince Lombardi. In the 90s they won in 1996 and 1997 under Mike Holmgren with Farve at quarterback.
Packers Super Bowl Victories
The Green Bay Packers are the winners of four Super Bowls since they became a franchise in the NFL. Their Super Bowl winning coaches are Vince Lombardi who won two of them, Mike Holmgren with one and Mike McCarthy with one.
The Packers were the winners of the first Super Bowl back in 1967 where they defeated the Kansas City Chiefs 35-10. The Packers were seen as 14-point favorites to win the game and did just that as they won by 15 points. Bart Starr was named the MVP of the first Super Bowl after he put up 250 passing yards and two touchdowns.
Their second Super Bowl came just one year later for Super Bowl II where they took down the Oakland Raiders 33-14. There was a 13.5-point spread in the Packers favor in which they clearly covered it as they won by 19 points. Bart Starr was named the MVP once again here as well after putting up 208 yards and two touchdowns.
Green Bay's third Super Bowl win came in the 90s in 1996 where they took down the New England Patriots with a finals score of 35-21. The Packers were seen as the favorites going into the game by a whopping 14-points and ended up doing just that as they pushed the spread winning by 14-points. The Super Bowl MVP here was Desmond Howard who acted as the kick returner who returned four kicks for 154 yards and a touchdown.
Their final and most recent Super Bowl came in 2010 when they faced off against the Pittsburgh Steelers. Green Bay was favored to win by just three points and ended up winning by six with a finals score of 31-25. Aaron Rodgers was named the MVP after a spectacular 304 yard and three touchdown performance which did not have any interceptions either.
The Green Bay Packers' History Of Playoff Comebacks
The largest playoff deficit the Packers have ever overcome took place on January 12, 2008, when the Packers completed a 14 point comeback against the Seattle Seahawks in the NFC Divisional Round. The Seahawks took a two touchdown lead early in the first quarter after a Shaun Alexander touchdown skamper and a Matt Hasselbeck touchdown pass to Bobby Engram; however, a 15 yard passing touchdown from Brett Favre to Greg Jennings began a run that saw the Packers outscore the Seahawks 35-6. Favre's second touchdown pass to Jennings with 13:22 remaining in the first half gave the Packers the lead and they never looked back, winning the game 42-20 to advance to the NFC Championship.