Betting On The Denver Broncos To Win The Super Bowl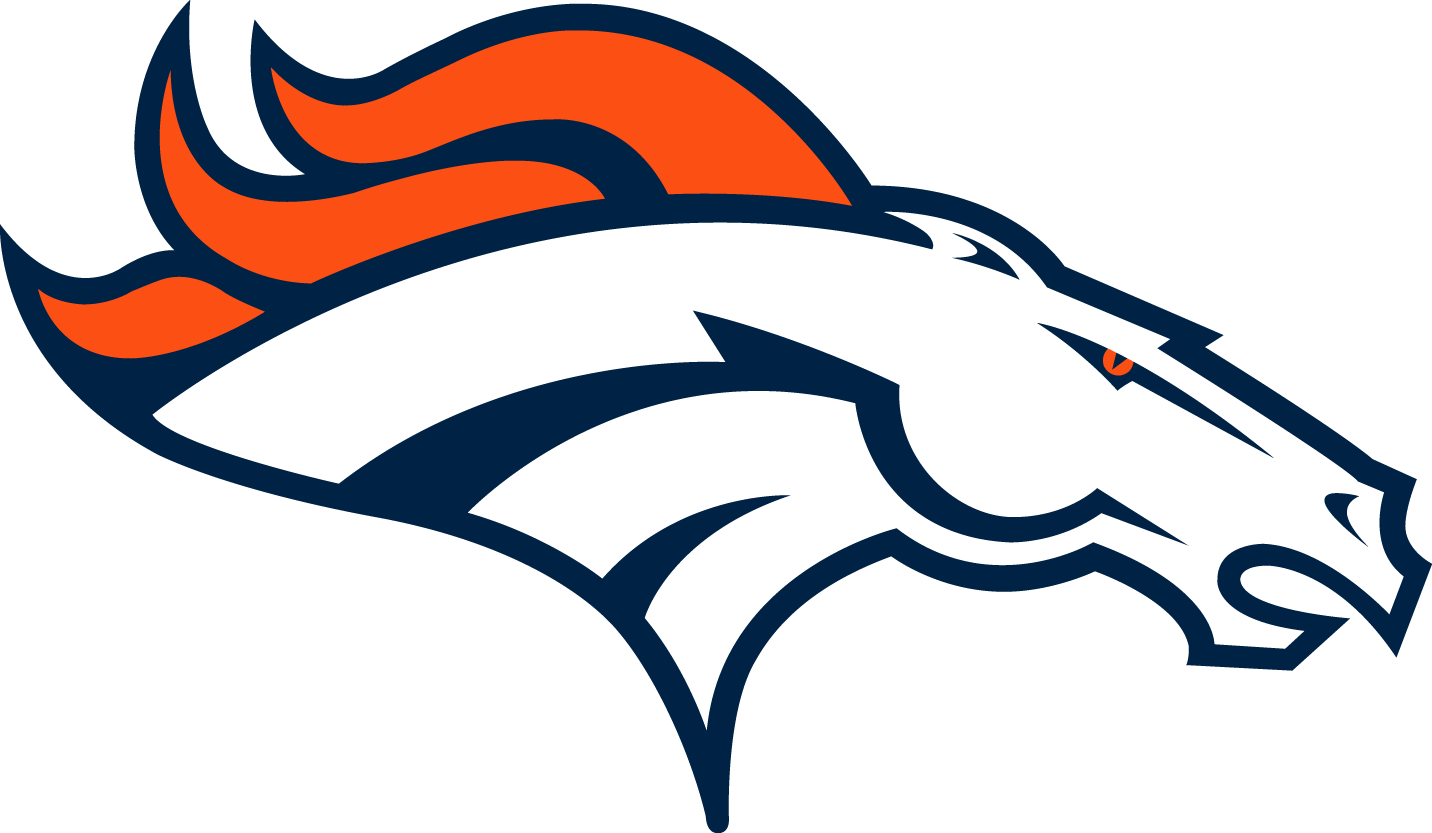 The only people that are expected to bet on the Denver Broncos to win Super Bowl 57 are the Denver Broncos. That is because of how they finished their 2021-22 season with the worst record in their division. In fact, the Broncos last made the playoffs in 2015, winning Super Bowl 50 under Peyton Manning.
Fast track to now and the Broncos seem to have turned a corner with one of the elite quarterbacks under center in Russell Wilson to go along with their consistently dominant defenses. They have a great young receiving core in Jerry Jeudy and Courtland Sutton. They also have an explosive running back in Javonte Williams. With arguably the most consistent quarterback under center for the Broncos since Peyton Manning, they will be looking to make a deep run in the immediate future.
Since becoming a team in 1959, they have had 22 postseason appearances, so about three-quarters of the time, their season ends after the regular season. Still, betting odds on the Broncos leave bettors with longshot odds but with big payouts. Plenty of Denver Broncos betting odds can be found on this page such as their Super Bowl odds, AFC Championship odds, and AFC West division odds.
Broncos Playoff Record By Round
Overall: 23-19
Wild Card: 2-6
Divisional Round: 10-6
Conference Championship: 8-2
Super Bowl: 3-5
Denver Broncos Playoff History
| | | |
| --- | --- | --- |
| Playoff Appearances | 22 | 1977, 1978, 1979, 1983, 1984, 1986, 1987, 1989, 1991, 1993, 1996, 1997, 1998, 2000, 2003, 2004, 2005, 2011, 2012, 2013, 2014, 2015 |
| Division Championships | 15 | 1977, 1978, 1984, 1986, 1987, 1989, 1991, 1996, 1998, 2005, 2011, 2012, 2013, 2014, 2015 |
| Conference Championships | 8 | 1977, 1986, 1987, 1989, 1997, 1998, 2013, 2015 |
| Super Bowl Victories | 3 | 1997 (XXXII), 1998 (XXXIII), 2015 (50) |
| Super Bowl Losses | 5 | 1978 (XII), 1987 (XXI), 1988 (XXII), 1990 (XXIV), 2014 (XLVIII) |
| Super Bowl Winning Quarterbacks | 2 | John Elway, Peyton Manning |
| Super Bowl Winning Coaches | 2 | Mike Shanahan, Gary Kubiak |
| Super Bowl MVPs | 3 | John Elway (XXXII), Terrell Davis (XXXIII), Von Miller (50) |
What Are The Denver Broncos Odds To Win The Super Bowl?
The Denver Broncos had high hopes going into the 2021-22 season, however, things quickly took a turn for the worst with inconsistency at their quarterback position. Going into the 2022-23 season, their Super Bowl odds could see some high hopes once more with their new look on offense. The Broncos have three Super Bowl championships to their name with their first two coming in 1997 and 1998 and their most recent coming in 2015.
What Are The Denver Broncos' Odds To Win The AFC Championship?
The Broncos are amongst one of the more up-and-coming teams in the AFC and online sportsbooks have taken note of this as their AFC Championship odds are towards the middle of the odds board. With that, the Broncos have 15 AFC Championships to their name with their last one coming in 2015, and are looking to add one more.
What are the Denver Broncos' Odds To Win The AFC West?
The Denver Broncos will be looking to make a run at the AFC West behind Russell Wilson and their explosive new offense. They could run into some trouble being that the Kansas City Chiefs have had the division on lock in recent years. After a troubled 2021-22 season, their odds for the 2022-23 division title could be on the come up.
2023 Denver Broncos Betting Odds
Super Bowl: +1200
AFC Championship: +15000
AFC West: +20000
Denver Broncos ATS Betting History
2021: 8-9
2020: 9-7
2019: 9-7
2018: 6-9-1
2017: 4-11
2016: 9-7
Denver Broncos Over/Under Betting History
2021: 5-12
2020: 8-8
2019: 7-9
2018: 3-12-1
2017: 8-8
2016: 7-9
Betting On The Broncos In Colorado
Broncos fans and bettors have plenty of options when it comes to betting on the NFL. Colorado recently launched their online sports betting platform in 2020 and different land-based casinos can now offer online sportsbooks. To be able to use them, bettors must register in person at the casino. For those that do not want to have to go through an in-person registration can use other online NFL betting sites such as Bovada, in which they offer many different odds on the NFL.
Broncos Live Betting Apps
Live betting is sometimes better than regular betting. In fact, at online sportsbooks, there are sometimes more betting options after the game has started than before. Live betting is basically when you place a bet after the Broncos game has started. This is something that many bettors have taking advantage of a collected a lot of winnings from. Online sportsbooks give you both options and have live betting options so don't feel bad if you missed the kickoff and couldn't make that bet you wanted. You may find some that are better than bets prior to the game starting.
Using My Phone To Bet On The Broncos
Broncos fans! There is good news for you guys. You can place a bet on your team on your personal phone! Using online sportsbooks on your phone is easier than it seems! All you have to do is have a connection on your iPhone or Android and you can click on to the site and be directed to the mobile site which is where you can log in! This is something that Broncos fans need to look into to make some good money while being out with family and friends. So as long as you have your phone on your hip, you can log into your online sportsbooks and place a bet on the Broncos from a mobile device.
2023 Broncos Player Props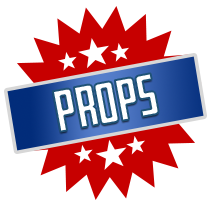 The Denver Broncos have plenty of young and up and coming talent to look forward to on their squad. From an elite quarterback under center in Russell Wilson, receiving core including Jerry Jeudy and Courtland Sutton, and a running back duo with Javonte Williams and Melvin Gordon bettors will be able to find endless amounts of prop bets on the Broncos players.
Denver Broncos Playoff History
Since being established back in 196, the Denver Broncos have certainly not been a disappointing team to take the field. They have seen 22 playoff appearances in their existence along with 15 division championships, 8 conference championships and 3 Super Bowl victories.
Broncos Playoff Appearances
In their 60-year existence, the Broncos have made the postseason a total of 22 times. Their first playoff appearance came in 1977 when Red Miller took over as coach and led them to three straight playoff appearances. They had a great playoff run in the 80s under coach Dan Reeves as he led them to six playoff berths from 1980 to 1992. Their next playoff run came in the 90s with John Elway under center and Mike Shanahan at the helm of things as they went to four playoffs. Their most recent run started in the year 2000 where they have made the playoffs nine times from 2000 to 2015 which was their last year in the postseason.
Broncos Division Championships
Of their 22 playoff berths, they have added 15 division championships to their resume with their first two coming in 1977 and 1978 under Red Miller. They added five more from 1984-1991 all under coach Dan Reeves. When Mike Shanahan took over in 1995 he led them to three more in 1996, 1998 and 2005. Their next division title did not come until 2011when John Fox took over as coach and led them to four straight from 2011 to 2014 and their final one came in 2015 which is also their most recent one.
Broncos Conference Championships
On the Broncos resume, it includes 8 conference championships with their first one coming back in 1977 under Red Miller. They had a nice run in the 80s with John Elway as well and Dan Reeves as they won three conference titles. The duo won two more in the 90s as well in 1997 and 1998. Their next two did not come until 2013 under coach John Fox and in 2015 under Gary Kubiak in which both times Peyton Manning was under center.
Broncos Super Bowl Victories
The Denver Broncos are no stranger to winning the Super Bowl as they have three championships. Those Super Bowl rings, however, did not come until later on in their existence until 1997, 1998 and 2015.
Starting with their first title run un 1997 for Super Bowl XXXII, the Broncos defeated the Green Bay Packers with a final score of 31-24. The Broncos were going against all odds here as they went into the game as an 11-point underdog and completely shattered the spread in winning fashion. Terrell Davis was named the MVP of the game after his unbelievable performance where he rushed for 157 yards and three touchdowns.
Their second Super Bowl run came just one year later for Super Bowl XXXIII in 1998 where they took on and defeated the Atlanta Falcons. They had no problems covering their 7-point favored spread as they won with a final score of 34-19. John Elway was named the Super Bowl MVP here after throwing for 336 yards and a touchdown and also rushed for a touchdown as well.
They won their most recent Super Bowl in 2015 for Super Bowl 50. They defeated the Carolina Panthers with a final score of 24-10 and defeated all odds as they went into the game being seen as 5-point underdogs and clearly covered it in winning fashion. Linebacker, Von Miller was named the Super Bowl MVP as he finished with 2.5 sacks, 2 forced fumbles, and five solo tackles.
The Broncos' Illustrious History Of Playoff Comebacks
The Denver Broncos have been one of the NFL's best franchises at making up large deficits, though not many of those comebacks took place in the playoffs. The largest comeback the Denver Broncos ever completed was on January 4, 1992, against the then-Houston Oilers. The Oilers took a 21-6 lead early in the second quarter on Warren Moon's third touchdown pass of the day; however, a 1 yard touchdown rush by Broncos' running back Greg Lewis towards the end of the first half began a run that saw the Broncos outscore the Oilers 20-3. This happened by another 1 yard rushing touchdown from Greg Lewis and two David Treadwell field goals - the latter of which completed the Broncos' largest comeback in playoff history, putting Denver ahead for the final score of 26-24.