Betting On The Miami Dolphins To Win The Super Bowl

Betting on the Miami Dolphins to win a Super Bowl seems like a pipe dream to anyone that keeps up with the NFL. The Dolphins becoming champions would be the equivalent of a mystical unicorn sighting or in other words a sight not of this world. It didn't always used to be this way for the team. They have gone to the Super Bowl a handful of times and even won two of them. But those days have long since passed. Their last appearance was in 1984 and it resulted in a loss. DolFans everywhere need more to hold onto than that all too familiar story of their perfect 1972 season. That story, which sounds more like the stuff of legends and tall tales has been told for almost fifty years now to all of those born after that and not around to witness it.
The Miami Dolphins will be at the bottom for odds to win the Super Bowl when the new season starts. As has become the standard, they had a pretty abysmal season in 2019 finishing with a 5-11 record. Their last division championship title of the AFC East occurred in 2008 but it seems that it was a fluke. They rarely make it to the postseason but when they do, they still tank. Their last conference win was over 35 years ago with their last Super Bowl win in 1973. If the team could gain some momentum and a proper strategy, there is no reason why they couldn't become a Super Bowl contender. As soon as they decide they want more than mediocrity for their legacy, they may step it up and show their fans they have stood by them for all these years for a reason.
Miami Dolphins Playoff History
| | | |
| --- | --- | --- |
| Playoff Appearances | 23 | 1970, 1971, 1972, 1973, 1974, 1978, 1979, 1981, 1982, 1983, 1984, 1985, 1990, 1992, 1994, 1995, 1997, 1998, 1999, 2000, 2001, 2008, 2016 |
| Division Championships | 13 | 1971, 1972, 1973, 1974, 1979, 1981, 1983, 1984, 1985, 1992, 1994, 2000, 2008 |
| Conference Championships | 5 | 1971, 1972, 1973, 1982, 1984 |
| Super Bowl Victories | 2 | 1972 (VII), 1973 (VIII) |
| Super Bowl Losses | 3 | 1972 (VI), 1983 (XVII), 1985 (XIX) |
| Super Bowl Winning Quarterbacks | 1 | Bob Griese |
| Super Bowl Winning Coaches | 1 | Don Shula |
| Super Bowl MVPs | 2 | Jake Scott (VII), Larry Csonka (VIII) |
What Are The Miami Dolphins' Odds To Win The Super Bowl?
The Dolphins Super Bowl 2022 odds are somewhere between decent and subpar. While the Dolphins need to prove they can win their division first, they are not completely out of the running. Still, with AFC powerhouses like the Chiefs and Ravens as well as the Bills in division to worry about, the Dolphins have some catching up before thinking about even making it to the big game. Still, the longshot Super Bowl odds for the Dolphins could turn out to be a decent play depending on their quarterback play.
What Are the Miami Dolphins Odds To Win The AFC Championship?
While Miami put together excellent games under Brian Flores, they are no match for any of the top contenders in the American Football Conference. Behind the big dogs, Miami finds themselves around the Raiders and Jaguars when it comes to AFC Championship odds but hey at least they are better than the Jets.
Betting On The Dolphins From My Phone
With betting being so popular now and days, using your phone to place your bets is now a huge thing to do now. Miami is such a busy place so there is no point being tied down to your computer. Even those who are betting on the Dolphins outside of Florida, they can simply log in to their online sportsbooks and place your bets while on the go! Use your phone to help you collect your winnings. The Dolphins win and so will you!
Miami Dolphins Betting In Florida
There are currently no retail sportsbooks available to Miami Dolphins bettors in Florida as Florida has not yet regulated them. There are, however, online NFL betting sites that allow Florida residents to bet on the Miami Dolphins. One of those sites is Bovada online sportsbook. Bovada is seen as the top online sportsbook that is available for users in Florida as they are very easy to use but also very safe and reliable as well.
2021 Betting Trends For The Miami Dolphins
After letting up over 250 passing yards, the Dolphins recover, having covered in 10 of their last 11.
The Dolphins have covered five of their last six games against teams above .500.
Miami is sitting 4-0 ATS over their last four games versus a home team with a winning record.
Betting On The Miami Dolphins Draft
The Miami Dolphins are the perfect definition of a team that is rebuilding with the NFL Draft and they will continue to use the draft to do so. There are plenty of Dolphins draft odds available at an online sportsbook and they range from who the Dolphins will select first to prop bets like will they trade away their pick. As long as you have an account, the betting lines for the NFL Draft are all over the place.
What Are The Miami Dolphins Odds To Win The AFC East?
Started the season third on the AFC East oddsboard last season, the Dolphins were able to finish second in the division and just out of the playoffs. For 2021, the AFC East odds will look very similar to last year, with the Bills leading the charge, followed by a toss-up between the Patriots and Dolphins with the Jets way behind the pack. Miami hasn't won the division since 2008, so they have some work ahead of them.
In-Game Betting For Dolphin Games
When it comes to live betting, there are plenty of options. Live betting is basically when you place a bet after the game has started. This is something that Dolphins fans need to have interest in because even though the game has started, you can still place a bet for a quarter or a half. Imagine how lucky the bettors who had faith were late in the 4th quarter before the Miami Miracle! This is a feature that is given when it comes to all online sportsbooks holders so take advantage of this and expand on the bets you make.
2021 Dolphins Player Props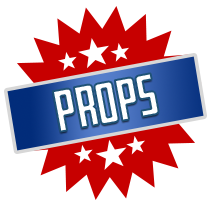 When getting to a Super Bowl betting site, you may notice that extra bets on every game are available. With the Miami Dolphins player prop bets, they may not have the most betting options, but the standard player totals (over-under), stat comparisons (spread), and longshot touchdown scorers (moneyline) will all be available. Once the Dolphins make the playoffs and exceed, watch the number of Miami prop bets take off!
Miami Dolphins Playoff History
The Miami Dolphins found success early on in their existence being that they became an established team since 1966. They have made the playoffs 23 total times which has included 13 division championships, 5 conference titles along with 3 Super Bowl wins.
Dolphins Playoff Appearances
The Dolphins' first playoff appearance came just four years after their inaugural season in 1970 and went on to seven more playoff berths in the 70's alone. From 1981 to 1995 they muscled in 9 more playoff appearances as well. From 1970 until 1995, the legendary Don Shula coached them to all of their playoff appearances. From 1995 and on, they have not found as much success as they made just seven playoffs since then under four different coaches with their most recent appearance coming in 2016. The coaches from 1995 and on were Jimmy Johnson, Dave Wannstedt, Tony Sparano and Adam Gase.
Dolphins Division Championships
Of their 23 playoff appearances, they put up 13 division titles with the bulk of them coming in the Don Shula era as they won 11 of their 13 division titles under Shula. They won every year from 1971-1974, 1978-1979, 1981-1985, 1990, 1992 and 1994-1995. Their last two division titles came in 2000 under Dave Wannstedt while their most recent one came in 2008 with Tony Sparano calling the plays.
Dolphins Conference Championships
With all of their playoff experiences, the Dolphins have only managed to win 5 conference championships. All of them came under Don Shula in 1971,1972, 1973, 1982 and 1984. The first three came with Bob Griese under center and their third one coming with David Woodley and their fourth one coming with the famous Dan Marino.
Dolphins Super Bowl Victories
The Miami Dolphins have a total of just two Super Bowls to their names and both of them have come under Don Shula as the coach of course. Their first Super Bowl came in 1971 and their second one came directly after in 1972 and both of them with Bob Griese under center.
Their first Super Bowl win came at Super Bowl VII where they defeated the Washington Redskins with a final score of 14-7. The Dolphins were seen as just 1-point favorites here and had no problem in covering their spread at all as they won by 7-points. The MVP of the game was Jake Scott on the defensive end as he had 2 interceptions. This Miami Dolphins team is also the only team to go undefeated in the regular season and win the Super Bowl.
Their second Super Bowl came one year later for Super Bowl VIII when they defeated the Minnesota Vikings with a final score of 24-7. The Dolphins had no issue in covering the spread here as well as they were seen as 6.5-point favorites and covered with ease as they won by 17-points. Larry Csonka was named the Super Bowl MVP here as he rushed for a total of 145 yards and two touchdowns.