Betting On The Miami Dolphins To Win The Super Bowl

Betting on the Miami Dolphins to win a Super Bowl used to sound like a pipe dream, but as their rebuild continues, their odds to win the Super Bowl will continue to rise. The Dolphins have won two of five Super Bowls with their last appearance coming in 1984.
Miami still has work to do, but with a young QB in Tua Tagovailoa and a receiving core consisting of DeVante Parker, Will Fuller and rookie, Jaylen Waddle, there is plenty to look forward to. The Dolphins defense has also stepped up and has shown bright moments throughout the year. With that said, they will be looking to add more and more playoff experience to their resume.
Looking to bet on the Dolphins Super Bowl odds? Find all of the Phins betting odds fr om Miami's Super Bowl odds to their AFC Title odds and even odds to win the AFC East. There is also the Dolphins player props as well and even a breakdown of their playoff history.
Dolphins Playoff Record By Round
Overall: 20-21
Wild Card: 6-6
Divisional Round: 7-10
Conference Championship: 5-2
Super Bowl: 2-3
Miami Dolphins Playoff History
| | | |
| --- | --- | --- |
| Playoff Appearances | 23 | 1970, 1971, 1972, 1973, 1974, 1978, 1979, 1981, 1982, 1983, 1984, 1985, 1990, 1992, 1994, 1995, 1997, 1998, 1999, 2000, 2001, 2008, 2016 |
| Division Championships | 13 | 1971, 1972, 1973, 1974, 1979, 1981, 1983, 1984, 1985, 1992, 1994, 2000, 2008 |
| Conference Championships | 5 | 1971, 1972, 1973, 1982, 1984 |
| Super Bowl Victories | 2 | 1972 (VII), 1973 (VIII) |
| Super Bowl Losses | 3 | 1972 (VI), 1983 (XVII), 1985 (XIX) |
| Super Bowl Winning Quarterbacks | 1 | Bob Griese |
| Super Bowl Winning Coaches | 1 | Don Shula |
| Super Bowl MVPs | 2 | Jake Scott (VII), Larry Csonka (VIII) |
What Are The Miami Dolphins' Odds To Win The Super Bowl?
The Dolphins Super Bowl 2022 odds are somewhere between decent and subpar. While the Dolphins need to prove they can win their division first, they are not completely out of the running. Still, with AFC powerhouses like the Chiefs and Ravens as well as the Bills in division to worry about, the Dolphins have some catching up before thinking about even making it to the big game. Still, the longshot Super Bowl odds for the Dolphins could turn out to be a decent play depending on their quarterback play.
What Are the Miami Dolphins Odds To Win The AFC Championship?
The Miami Dolphins are slowly but surely becoming a powerhouse in the AFC. They have done all the right things in order to compete with the rest of the teams in the conference. That being said, their AFC Championship odds are sitting towards the middle of the odds board. Miami does have five AFC Championships to their name with their most recent one coming back in 1984.
What Are The Miami Dolphins Odds To Win The AFC East?
The Miami Dolphins have not won a division championship since way back in 2008 as they have not been a contending team in recent years; however, other teams in the division are also facing downturns, with the exception of the Buffalo Bills, who hold the best odds in the division. The Dolphins currently hold the second-best odds to win the AFC East.
2023 Dolphins Betting Odds
Super Bowl: +5000
AFC Championship: +5000
AFC East: +6500
Miami Dolphins ATS Betting Trends
2020: 11-5
2019: 9-7
2018: 8-8
2017: 5-9-2
2016: 9-7-1
Miami Dolphins Over/Under Betting Trends
2020: 7-9
2019: 9-7
2018: 8-8
2017: 8-8
2016: 12-5
Where To Bet On The Miami Dolphins?
There are currently no retail sportsbooks available to Miami Dolphins bettors in Florida, but one mobile sports betting app in the Hard Rock Sportsbook is taking wagers from Florida residents. There are also many online NFL betting sites that can be used such as Bovada Now that land-based sports betting is legal, potential locations for South Florida sportsbooks could include:
Hard Rock Hotel & Casino Hollywood
Seminole Classic Casino Hollywood
Seminole Casino Coconut Creek
Miccosukee Resort and Gaming Miami
In-Game Betting For Dolphin Games
When it comes to live betting, there are plenty of options. Live betting is basically when you place a bet after the game has started. This is something that Dolphins fans need to have interest in because even though the game has started, you can still place a bet for a quarter or a half. Imagine how lucky the bettors who had faith were late in the 4th quarter before the Miami Miracle! This is a feature that is given when it comes to all online sportsbooks holders so take advantage of this and expand on the bets you make.
Betting On The Dolphins From My Phone
The Miami Dolphins have not won a division championship since way back in 2008 as they have not been a contending team in recent years. However, now they have been able to slightly turn things around and their odds to win the AFC East reflect that as they are sitting in the upper half of the odds board.
2023 Dolphins Player Props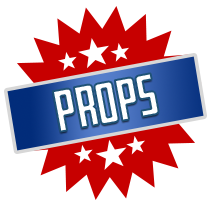 The Miami Dolphins have a new found energy on their team and could certainly make some noise in the 2022 season. They are banking on a second year leap from Tua Tagovailoa and also for him to build strong chemistry with what could be one of the leagues best receiving core led by DeVante Parker, Will Fuller and Jaylen Waddle. With that, player prop bets can be found on any of these players and action could be made in just seconds.
Miami Dolphins Playoff History
The Miami Dolphins found success early on in their existence being that they became an established team since 1966. They have made the playoffs 23 total times which has included 13 division championships, 5 conference titles along with 3 Super Bowl wins.
Dolphins Playoff Appearances
The Dolphins' first playoff appearance came just four years after their inaugural season in 1970 and went on to seven more playoff berths in the 70's alone. From 1981 to 1995 they muscled in 9 more playoff appearances as well. From 1970 until 1995, the legendary Don Shula coached them to all of their playoff appearances. From 1995 and on, they have not found as much success as they made just seven playoffs since then under four different coaches with their most recent appearance coming in 2016. The coaches from 1995 and on were Jimmy Johnson, Dave Wannstedt, Tony Sparano and Adam Gase.
Dolphins Division Championships
Of their 23 playoff appearances, they put up 13 division titles with the bulk of them coming in the Don Shula era as they won 11 of their 13 division titles under Shula. They won every year from 1971-1974, 1978-1979, 1981-1985, 1990, 1992 and 1994-1995. Their last two division titles came in 2000 under Dave Wannstedt while their most recent one came in 2008 with Tony Sparano calling the plays.
Dolphins Conference Championships
With all of their playoff experiences, the Dolphins have only managed to win 5 conference championships. All of them came under Don Shula in 1971,1972, 1973, 1982 and 1984. The first three came with Bob Griese under center and their third one coming with David Woodley and their fourth one coming with the famous Dan Marino.
Dolphins Super Bowl Victories
The Miami Dolphins have a total of just two Super Bowls to their names and both of them have come under Don Shula as the coach of course. Their first Super Bowl came in 1971 and their second one came directly after in 1972 and both of them with Bob Griese under center.
Their first Super Bowl win came at Super Bowl VII where they defeated the Washington Redskins with a final score of 14-7. The Dolphins were seen as just 1-point favorites here and had no problem in covering their spread at all as they won by 7-points. The MVP of the game was Jake Scott on the defensive end as he had 2 interceptions. This Miami Dolphins team is also the only team to go undefeated in the regular season and win the Super Bowl.
Their second Super Bowl came one year later for Super Bowl VIII when they defeated the Minnesota Vikings with a final score of 24-7. The Dolphins had no issue in covering the spread here as well as they were seen as 6.5-point favorites and covered with ease as they won by 17-points. Larry Csonka was named the Super Bowl MVP here as he rushed for a total of 145 yards and two touchdowns.
1986 AFC Divisional Round: Marino-Led Dolphins Overcome 18-Point Deficit
The Dolphins do not have a very extensive history of overcoming large deficits in their over-50 season franchise history, though they did perform an impressive playoff comeback against the Cleveland Browns in the AFC Divisional Round on January 4, 1986. The Browns took a 21-3 lead early in the third quarter on a 21-yard rushing touchdown from Earnest Byner; however, a 6-yard touchdown pass from Dolphins quarterback Dan Marino to Nat Moore began a run that saw the Dolphins outscore the Browns 21-0. The culmination of this run came on a 1-yard Ron Davenport touchdown scamper in the fourth quarter, which would put the Dolphins ahead 24-21 to complete the largest comeback in Dolphins' playoff history.