Betting On The Miami Dolphins To Win The Super Bowl

Betting on the Miami Dolphins to win a Super Bowl used to sound like a pipe dream, but as their rebuild continues, their odds to win the Super Bowl will continue to rise. The Dolphins have won two Super Bowls with their last appearance coming in 1984.
Miami still has work to do, but with a young QB in Tua Tagovailoa, a receiving core made up of Tyreek Hill and Jaylen Waddle, and a ground game led by Chase Edmonds and Raheem Mostert there is plenty to look forward to. The Dolphins defense has also stepped up and has shown bright moments throughout the year. They will be looking to add some valuable playoff experience with their roster.
Looking to bet on the Dolphins Super Bowl odds? Find all of the Phins betting odds from Miami's Super Bowl odds to their AFC Title odds and even odds to win the AFC East. There is the Dolphins player props as well and even a breakdown of their playoff history.
Dolphins Playoff Record By Round
Overall: 20-21
Wild Card: 6-6
Divisional Round: 7-10
Conference Championship: 5-2
Super Bowl: 2-3
Miami Dolphins Playoff History
| | | |
| --- | --- | --- |
| Playoff Appearances | 23 | 1970, 1971, 1972, 1973, 1974, 1978, 1979, 1981, 1982, 1983, 1984, 1985, 1990, 1992, 1994, 1995, 1997, 1998, 1999, 2000, 2001, 2008, 2016 |
| Division Championships | 13 | 1971, 1972, 1973, 1974, 1979, 1981, 1983, 1984, 1985, 1992, 1994, 2000, 2008 |
| Conference Championships | 5 | 1971, 1972, 1973, 1982, 1984 |
| Super Bowl Victories | 2 | 1972 (VII), 1973 (VIII) |
| Super Bowl Losses | 3 | 1972 (VI), 1983 (XVII), 1985 (XIX) |
| Super Bowl Winning Quarterbacks | 1 | Bob Griese |
| Super Bowl Winning Coaches | 1 | Don Shula |
| Super Bowl MVPs | 2 | Jake Scott (VII), Larry Csonka (VIII) |
Dolphins Week Four Betting Preview
While the Dolphins have started the season 3-0, they have to face Joe Burrow and the Bengals in Cincinnati on Thursday night. Tua Tagovailoa is dealing with a neck and back injury from week three but is expected to start on Thursday night for Miami. The Bengals are 3.5-point favorites for the game and have covered the spread in nine of their last 11 total games. For betting on Tua's passing props, there is more value on the under of 256.6 yards because of his injury and week three performance that featured 186 total passing yards.
What Are The Miami Dolphins' Odds To Win The Super Bowl?
The Miami Dolphins hung one of the most impressive offseasons of any team in recent years having brought in some major talent that has affected their Super Bowl 57 odds. On offense, they found ways to surround Tua Tagovailoa with everything he needs such as an offensive line that includes Terron Armstead and Connor Williams, a backfield duo of Raheem Mostert and Chase Edmonds, and arguably the top receiver in the NFL, Tyreek Hill. At first opening, Miami had +4000 Super Bowl odds and saw them rise up to +4500 before making the big jump to under +3000.
What Are the Miami Dolphins Odds To Win The AFC Championship?
Miami last won an AFC Championship back in 1984 which was their fifth championship. Since then, they have only made the title game once in 1992 where they lost 29-10 to the Buffalo Bills as 2.5-point underdogs. Fast track to now, they opened up the odds at +2800 to win the AFC Championship and now their odds sit below +2000. Even at their longest of the preseason though, oddsmakers do see the improvement as it is the first time since 2015 as it is just the second time since 2015 that their odds open under +3000.
What Are The Miami Dolphins Odds To Win The AFC East?
The Dolphins have an unlucky 13 division championships to their name with their most recent coming in 2008 where they had +2500 odds to win the division. Since then, they have finished in last place twice, third place six times, and second place four times. Looking at where they were to open the 2023 season, Miami opened up at +600 and saw their odds nearly cut in half following their tremendous offseason. At +600, it is the second year in a row that they've opened under +1000 to win the division and the second time in the last five years.
Using Cryptocurrency To Bet On The Dolphins
Betting on the Dolphins is easiest with cryptocurrency. Cryptos are accepted by the top online sportsbooks such as Bovada, MyBookie and BetOnline. These sportsbooks all accept different types of cryptocurrencies, with the most popular being Bitcoin, accepted at all three of them. The major connection these sportsbooks share with regards to cryptocurrency is that they all waive fees for crypto deposits and withdrawals, and offer it as their fastest deposit method by a significant margin. This makes it the fastest and easiest way to get started betting on the Miami Dolphins.
2023 Dolphins Betting Odds
Super Bowl: +2800
AFC Championship: +1800
AFC East: +350
Miami Dolphins ATS Betting Trends
2021: 9-7-1
2020: 11-5
2019: 9-7
2018: 8-8
2017: 5-9-2
2016: 9-7-1
Miami Dolphins Over/Under Betting Trends
2021: 7-10
2020: 7-9
2019: 9-7
2018: 8-8
2017: 8-8
2016: 12-5
Where To Bet On The Miami Dolphins?
The best place to bet on the Miami Dolphins is via online sportsbooks such as Bovada, BetOnline and MyBookie. These sportsbooks are regulated in their countries of origin and very safe to use in Florida. Florida has no regulated land-based sports betting at the moment, outside of Jai-Alai at the Seminole Hard Rock, and their attempts to regulate the online market were overturned by a federal judge. For now, Bovada is the best bet that Dolphins bettors have available to them.
In-Game Betting For Dolphin Games
When it comes to live betting, there are plenty of options. Live betting is basically when you place a bet after the game has started. This is something that Dolphins fans need to have interest in because even though the game has started, you can still place a bet for a quarter or a half. Imagine how lucky the bettors who had faith were late in the 4th quarter before the Miami Miracle! This is a feature that is given when it comes to all online sportsbooks holders so take advantage of this and expand on the bets you make.
Betting On The Dolphins From My Phone
Betting on the Miami Dolphins can be done from anywhere with the mobile betting platforms of many Super Bowl betting sites. All of these sites are compatible with iPhone, Android, Samsung, and Google devices. That said, whether you are in Miami, or a Dolphins fan from anywhere in the country you will have access to all of their odds in a matter of seconds.
2023 Dolphins Player Props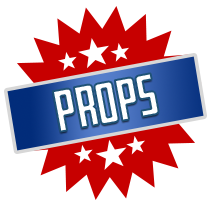 The Miami Dolphins were one of the busiest teams in the offseason even after the announcement of trading for Tyreek Hill. They added much-needed depth in the running back room with Sony Michele, Chase Edmonds, and Raheem Mostert. Even after adding Hill, they weren't done yet as they added Cedrick Wilson to fill the role of WR3. The main thing that many are looking forward to though is the connection between Tua Tagovailoa and his top-2 receivers in Hill and Jaylen Waddle. All three of which have season-long player props and odds for player futures as well that can be found here.
Most Passing Yards: Tua Tagovailoa +2500
Most Passing Touchdowns: Tua Tagovailoa +4000
MVP Odds: Tua Tagovailoa +5000
Most Receiving Yards: Tyreek Hill +1800
Most Receiving Yards: Jaylen Waddle +5000
Being that both Tyreek Hill and Jaylen Waddle are two of the premier and elite wide receivers in the league, it actually hurts their odds of leading the NFL in receiving yards as they both are going to command the ball. The main odds to be circling in on are for Tua to lead the league in passing touchdowns. He threw for 16 touchdowns last season in 13 games played. It also marked his first season full season in the league. With one season under his belt, more training and familiarity with the offense, and two of the top receivers in the game, his odds are hard ones to pass.
Miami Dolphins Individual Player Props 2022-23
Over 3900.5 EVEN
Under 3900.5 -130
Tua Tagovailoa is the biggest point of contention between the Dolphins and their fans. If Tua is good, the team will be good. If he's mediocre, the team will be mediocre. Thus, it makes sense that his yards o/u line is right between good and mediocre at 3900.5. Note that his bellwether status on the team might mean that this line would be a good parlay partner for a Dolphins over wins bet.
Tyreek Hill Rec Yards Odds 2022 Reg. Season
Over 1000.5 -145
Under 1000.5 +110
New addition Tyreek Hill will likely be able to give the Dolphins a vertical threat, as well as a threat to break short passes into large gains. However, it's clear that the sportsbooks expect Tyreek to regress without Patrick Mahomes passing to him. While Hill is coming off of his second consecutive season above 1200 yards, his O/U for 2022-23 is only 1000.5.
Jaylen Waddle Rec Yards Odds 2022 Reg. Season
Over 950.5 -115
Under 950.5 -115
Jaylen Waddle, the second-year receiver out of Alabama, is expected to have a big role in the offense as a nominal number 2 receiver to Hill. However, their O/U lines paint more of a picture of them being a 1A/1B situation. Waddle put up 1015 receiving yards in 16 games in 2021, and seems poised to do so again if he manages to avoid injury.
Miami Dolphins 2023 Team Props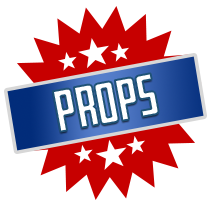 While the Miami Dolphins have been a struggling team for the better part of the last two decades, they might have turned a page for the 2022-23 season. Their 9-win total is now the second straight season in which it is set at over 8 meaning odds makers do see the potential here. They've also shown their potential having hit the over in three of the last four seasons. As for their odds to make the playoffs, nothing has really changed as they are still favored to miss being that they haven't made the playoffs in five seasons.
Miami Dolphins Win Total
Miami Dolphins Odds To Make Playoffs
Aside from betting on just their win total odds and odds to make the playoffs, you have the opportunity to bet on them from different angles as well. That includes their division win totals, odds to record the most sacks, fewest wins, most points, and so on. Each of them offers tremendous value, especially the odds for the most sacks. Miami finished tied for the fourth most sacks last season at 48 and have added some pieces to their defense this season that could really push them over the top. Along with those odds, all of Miami's team prop odds can be found right here.
Miami Dolphins Team Props
Most Wins: +5000
Fewest Wins: +5000
Most Points: +2800
Record Most Sacks: +1800
Division Win Total: O/U 3
Miami Dolphins Odds History
| Year: | Super Bowl Odds: | AFC Odds: | AFC East Odds: | Odds To Make Playoffs: |
| --- | --- | --- | --- | --- |
| 2022 | +4000 | +2000 | +400 | +135 (TBD) |
| 2021 | +4000 | +2200 | +325 | +120 (Miss) |
| 2020 | +10000 | +5000 | +100 | +425 (Miss) |
| 2019 | +50000 | +25000 | +12500 | +1200 (Miss) |
| 2018 | +8000 | +4000 | +1000 | +400 (Miss) |
| 2017 | +10000 | +5000 | +900 | +450 (Miss) |
| 2016 | +8000 | +4000 | +650 | +315 (Make) |
| 2015 | +2000 | +1000 | +350 | +120 (Miss) |
| 2014 | +5000 | +2300 | +450 | +300 (Miss) |
| 2013 | +4000 | +1800 | +400 | +260 (Miss) |
Miami Dolphins Playoff History
The Miami Dolphins found success early on in their existence being that they became an established team since 1966. They have made the playoffs 23 total times which has included 13 division championships, 5 conference titles along with 3 Super Bowl wins.
Dolphins Playoff Appearances
The Dolphins' first playoff appearance came just four years after their inaugural season in 1970 and went on to seven more playoff berths in the 70's alone. From 1981 to 1995 they muscled in 9 more playoff appearances as well. From 1970 until 1995, the legendary Don Shula coached them to all of their playoff appearances. From 1995 and on, they have not found as much success as they made just seven playoffs since then under four different coaches with their most recent appearance coming in 2016. The coaches from 1995 and on were Jimmy Johnson, Dave Wannstedt, Tony Sparano and Adam Gase.
Dolphins Division Championships
Of their 23 playoff appearances, they put up 13 division titles with the bulk of them coming in the Don Shula era as they won 11 of their 13 division titles under Shula. They won every year from 1971-1974, 1978-1979, 1981-1985, 1990, 1992 and 1994-1995. Their last two division titles came in 2000 under Dave Wannstedt while their most recent one came in 2008 with Tony Sparano calling the plays.
Dolphins Conference Championships
With all of their playoff experiences, the Dolphins have only managed to win 5 conference championships. All of them came under Don Shula in 1971,1972, 1973, 1982 and 1984. The first three came with Bob Griese under center and their third one coming with David Woodley and their fourth one coming with the famous Dan Marino.
Dolphins Super Bowl Victories
The Miami Dolphins have a total of just two Super Bowls to their names and both of them have come under Don Shula as the coach of course. Their first Super Bowl came in 1971 and their second one came directly after in 1972 and both of them with Bob Griese under center.
Their first Super Bowl win came at Super Bowl VII where they defeated the Washington Redskins with a final score of 14-7. The Dolphins were seen as just 1-point favorites here and had no problem in covering their spread at all as they won by 7-points. The MVP of the game was Jake Scott on the defensive end as he had 2 interceptions. This Miami Dolphins team is also the only team to go undefeated in the regular season and win the Super Bowl.
Their second Super Bowl came one year later for Super Bowl VIII when they defeated the Minnesota Vikings with a final score of 24-7. The Dolphins had no issue in covering the spread here as well as they were seen as 6.5-point favorites and covered with ease as they won by 17-points. Larry Csonka was named the Super Bowl MVP here as he rushed for a total of 145 yards and two touchdowns.
1986 AFC Divisional Round: Marino-Led Dolphins Overcome 18-Point Deficit
The Dolphins do not have a very extensive history of overcoming large deficits in their over-50 season franchise history, though they did perform an impressive playoff comeback against the Cleveland Browns in the AFC Divisional Round on January 4, 1986. The Browns took a 21-3 lead early in the third quarter on a 21-yard rushing touchdown from Earnest Byner; however, a 6-yard touchdown pass from Dolphins quarterback Dan Marino to Nat Moore began a run that saw the Dolphins outscore the Browns 21-0. The culmination of this run came on a 1-yard Ron Davenport touchdown scamper in the fourth quarter, which would put the Dolphins ahead 24-21 to complete the largest comeback in Dolphins' playoff history.