Betting On The Carolina Panthers To Win The Super Bowl

Betting on the Carolina Panthers to win the Super Bowl was a much better situation when they were Super Bowl contenders. Since making the 2015 Super Bowl and the 2017 playoffs, they have not been able to get back to contending form and their +10000 preseason Super Bowl speak for themselves on that. It is the fourth straight year where they've opened up at +5000 odds or above and the second time in that span with +10000 or above.
The Panthers roster in general is young and talented, however, they do not have much playoff experience going for them which is crucial when looking to make a run. With that, they could struggle against some of the more experienced teams in the league.
For those looking to make a quick bet, or even be a long-term Panthers betting follower, then using an online sportsbook is probably the best way to bet on the Panthers' futures odds. Whatever you decide to do, check out a bit of the Panthers' playoff history, and more. We keep all of the Super Bowl odds updated here, so you can find the easiest ways to bet on the Panthers Super Bowl odds.
Panthers Playoff Record By Round
Overall: 9-8
Wild Card: 3-1
Divisional Round: 4-3
Conference Championship: 2-2
Super Bowl: 0-2
Carolina Panthers Playoff History
| | | |
| --- | --- | --- |
| Playoff Appearances | 8 | 1996, 2003, 2005, 2008, 2013, 2014, 2015, 2017 |
| Division Championships | 6 | 1996, 2003, 2008, 2013, 2014, 2015 |
| Conference Championships | 2 | 2003, 2015 |
| Super Bowl Victories | 0 | |
| Super Bowl Losses | 2 | 2004 (XXXVIII), 2016 (50) |
| Super Bowl Winning Quarterbacks | 0 | |
| Super Bowl Winning Coaches | 0 | |
| Super Bowl MVPs | 0 | |
What Are The Carolina Panthers Odds To Win The Super Bowl?
The Carolina Panthers have no Super Bowl wins to their name but have made it to the Super Bowl on two separate occasions which both ended with losses with one coming in 2004 and another in 2016. Their Super Bowl drought will likely continue into the 2023 season but things are looking up for them. They added arguably the best offensive lineman in the NFL Draft with Ikem Ekwonu, who had +650 odds of being their first draft selection and also drafted quarterback, Matt Corral. Their 2023 Super Bowl odds dropped from the +8000 they were at when first opening, but have stayed put after the draft.
What Are The Carolina Panthers Odds To Win The NFC Championship?
The Carolina Panthers have been crowned the NFC Champion twice in their franchise history: in 2003 (+2800 preseason NFC Championship odds) when they beat the Philadelphia Eagles 14-3 and in 2015(+3000) when they dismantled the Arizona Cardinals 49-15 to reach the Super Bowl. Since their loss to the Broncos in the 2015 Super Bowl, NFC Championship sportsbooks have rarely supported the team, never giving them odds short of +1500 to even reach the big game. The Panthers NFC Championship odds are now +7000 following their acquisitions of Baker Mayfield, Xavier Woods, and Rashard Higgins.
What are the Carolina Panthers Odds To Win The NFC South?
Betting on the NFC South in 2022 has largely meant focusing on the Tampa Bay Buccaneers and their -250 odds to win the division. That hype train has been plenty beneficial for Carolina Panthers fans who can take advantage of +900 odds to win the division. The Panthers have finished no better than third in the NFC South since 2017. Prior to their Super Bowl loss in 2015, Cam Newton and the Panthers had rattled off three straight first-place finishes in the NFC South.
2023 Carolina Panthers Betting Odds
Super Bowl: +15000
AFC Championship: +7000
AFC East: +900
Carolina Panthers ATS Betting History
2021: 5-12
2020: 9-7
2019: 6-9-1
2018: 7-9
2017: 10-7
2016: 6-9-1
Carolina Panthers Over/Under Betting History
2021: 8-9
2020: 7-9
2019: 11-5
2018: 8-8
2017: 10-7
2016: 7-8-1
Carolina Panthers Vs. New Orleans Saints Week 3
Carolina Panthers Vs. New Orleans Saints
Moneyline: Saints (-150) vs. Panthers (+130)
Spread: Panthers +3 (-115)
Total: 40.5 Points
The Carolina Panthers rough start to the season continued in Week 2 as they lost to the New York Giants as 1-point favorites bring their record against the spread to 0-2. In Week 3, they are underdogs to the New Orleans Sains by 3 points on the spread which could shed some light on them as they have performed well in recent years as a home underdog. In their last four games as a home underdog of 3 points since 2020, Carolina has gone both 3-1 ATS and S/U. The Saints present a tough matchup for them though as they've gone 8-1 against a 2-4 point favored spread on the road since 2014.
Panthers Week 3 Betting Trends
Panthers are 0-4 ATS in last four games against NFC South teams.
Panthers are 4-0 in last four Week 3 games.
Over in points has gone 11-5 in last 16 games against Saints.
Over is 7-3 in last ten games overall.
Betting On The Carolina Panthers In North Carolina
Bettors in North Carolina can access online options via sportsbooks like BetOnline and Bovada, as well as land based sports betting options as of 2022. There are two Harrah's sportsbook locations in North Carolina, one in Cherokee and one in Murphy. There are no state-regulated online sportsbooks available, only the land-based sportsbooks and the international online sportsbooks. Note that the international books will likely have better odds on the Panthers due to hometown bias at the local sportsbooks.
Land-Based Panthers Sportsbooks In NC
Harrah's Cherokee Casino Resort in Cherokee, NC
Harrah's Cherokee Valley River in Murphy, NC
Mobile Betting On The Carolina Panthers
Betting odds on the Carolina Panthers can be found just about anywhere including mobile online sportsbooks. Mobile NFL sportsbooks allow bettors to bet on the Carolina Panthers from just about anywhere and on any odds that are available on them such as player props, game props, futures odds and normal game lines. One thing to mention is that these mobile betting sites are available from anywhere including from inside the Panthers stadium; however, neither of the Harrah's casinos will offer a mobile betting product to bet on the Panthers from your phone.
2023 Panthers Player Props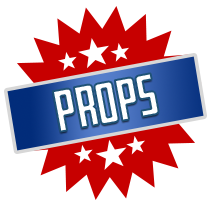 The Carolina Panthers have a young and explosive core that they've been building on behind D.J. Moore and Christian McCaffrey and now Baker Mayfield under center. Each of the three have odds on their performance during the regular season as well as player futures for the entire season as a whole. Starting with Baker Mayfield, he has strong +1000 odds to win the Comeback Player of the Year. Last season, Mayfield underachieved going for just 3,010 yards, 17 touchdowns, and 13 interceptions after going for 3,563 yards, 26 touchdowns, and 8 interceptions the year prior.
Christian McCaffrey has even stronger +750 odds at winning the Comeback Player of the Year being that he played just 7 games last season. McCaffrey's main issue is that he has been injury-prone over the last two seasons. If he can come over that hump though and reach his full potential, he can easily go for both 1,000+ rushing and receiving yards and 20 total touchdowns as he did in the 2019 season. CMC also has +1600 odds to win the Offensive Player of the Year.
D.J. Moore was the clear-cut WR1 in Carolina and it was not even close. Moore got 93 targets, 40 more than the next player, and 1,157 receiving yards. His receiving yard total was also the eleventh highest in the league last season. Being that he has led the Panthers in yards for the last three seasons with four different QBs under center. Baker Mayfield could be his best throwing partner of the bunch meaning a highly explosive year.
Carolina Panthers Odds History
| Year: | Super Bowl Odds: | NFC Odds: | NFC South Odds: | Odds To Make Playoffs: |
| --- | --- | --- | --- | --- |
| 2022 | +15000 | +7000 | +900 | +350(TBD) |
| 2021 | +8000 | +4000 | +1000 | +240 (Miss) |
| 2020 | +20000 | +10000 | +3000 | +450 (Miss) |
| 2019 | +5000 | +2500 | +375 | +220 (Miss) |
| 2018 | +3000 | +1500 | +275 | +150 (Miss) |
| 2017 | +3000 | +1500 | +250 | -120 (Make) |
| 2016 | +1200 | +600 | -325 | -300 (Miss) |
| 2015 | +6000 | +3000 | +240 | +160 (Make) |
| 2014 | +6000 | +3000 | +500 | +175 (Make) |
| 2013 | +5000 | +2500 | +550 | +260 (Make) |
Carolina Panthers Playoff History
The Carolina Panthers are one of the newer teams in the NFL as they joined the league 27 years ago in 1993. In their existence, they have seen 8 different playoff appearances that includes 6 division championships, 2 conference championships and no Super Bowl wins. They do, however, have 2 Super Bowl appearances.
Panthers Playoff Appearances
In their 27 years of an established NFL team, the Panthers have seen 8 total playoff berths. Their first playoff appearance came in 1996 under Dom Capers in which that was the only playoffs he led them to. They saw 3 more playoff appearances in the John Fox era in 2003, 2005 and 2008. The Ron Rivera era saw the most playoff appearances as they saw 4 more playoff appearances from 2013-2015 and 2017.
Panthers Division Championships
Of the Panthers 8 playoff appearances, they have seen a very efficient 6 division championships. Their first division championship came in 1996 during their first playoff run with Dom Capers as the coach. John Fox led them to two more division championships out of their three playoff appearances in 2003 and 2008. The Ron Rivera era did not disappoint at all as they won three straight division championships from 2013-2015.
Panthers Conference Championships
The Panthers were not very efficient in turning their playoff appearances into conference championships as they have won just 2 conference championships. John Fox led them to their first one in 2003 where they faced off against the Philadelphia Eagles and defeated them with a final score of 14-3. They were seen as the underdogs going into the game as they were 4-point underdogs and clearly defeated the odds.
Their second conference championship came against the Arizona Cardinals where they defeated them with a final score of 49-15. The Panthers had no problem covering the spread as they were 3-point favorites.
Panthers Super Bowl Victories
he Panthers have been to 2 Super Bowls in their existence and have not won any of them. Their first Super Bowl appearance came back in 2004 where they were taken down by the New England Patriots with a final score of 32-29. The Patriots were seen as 7-point favorites going into the game and they did not cover as the Panthers pulled off the upset as they covered by 3-points.
Their second and most recent Super Bowl appearance came in 2016 for the 50th anniversary of the Super Bowl. They took on the Denver Broncos and lost with a final score of 24-10 after being seen as 5-point favorites heading into the game. Their quarterback at the time was Cam Newton who threw the ball for just 265 yards and no touchdown.