Best Super Bowl Commercials Of All Time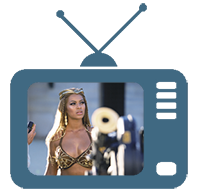 Millions of people tune into the Super Bowl each year with no intent to watch the game, but rather the Super Bowl commercials. This begs the question of what the Best Super Bowl commercials of all time are. This largely depends on what metric you're using. You could say that the best ones are the ones that generated the advertiser the most money or you could judge it by the impression it leaves behind on the people watching. For the 2024 Super Bowl, ads are only becoming crazier and more dramatic. Our take, the ones that make a lasting impression on the people watching the ads ultimately provide a greater life-long value to the company so our list highlights those exact commercials.
Not only will you see some of the best Super Bowl 58 commercials from the past and present, but we lay out information on how to bet on Super Bowl 58 and prop odds for these commercials as well.

BOVADA RATING
Safety + Security:  

Reliability:  

Customer Service:  

Payout Times:  

Bonuses:  
Bovada
Bet On Super Bowl Commercials
It's easy to bet on Super Bowl commercials with Bovada, which provides odds on a variety of commercial related prop bets, from the amount of time they will take to the specific occurrences that happen in them. Bovada is accessible on both mobile devices and computers, so you can wager on Super Bowl commercials with Bovada from anywhere. This allows anyone to place wagers on Bovada with ease, as you only have to visit their website on your mobile device to do so.
Best Deposit Methods For Betting On Super Bowl Commercials
With hundreds of props for Super Bowl commercial betting, bettors have a variety of Super Bowl LVIII sportsbook deposit methods to choose from. Online sportsbooks offer credit cards, bank transfers, P2P, and even cryptocurrency deposits when betting with licensed sites. Depending on the sportsbook being used to bet on the Super Bowl, there are different limits and fees for each deposit method.
Bovada Deposit Limits
| Payment Method | Fees | Min Deposit | Max Deposit |
| --- | --- | --- | --- |
| Bitcoin/Litecoin | None | $10 | $5,000 |
| Visa/Mastercard | 15.9% | $20 | $1,500 |
| MatchPay | None | $20 | $1,000 |
| Bank Transfer | Vary | $50 | $450 |
Fast Withdrawals For Betting On Super Bowl Ads
Whether winning money on the first commercial to feature Peyton Manning or for a Budweiser commercial to feature a dog, Super Bowl bettors can request payouts through a large variety of payout methods. Cryptocurrency is the best payout method, with no fees and same-day withdrawal available. However, there are other methods offered by online sportsbooks, and the limits, fees, and processing times can be found below for Bovada payouts:
| Payout Method | Fees | Min Withdrawal | Max Withdrawal |
| --- | --- | --- | --- |
| Bitcoin/Litecoin | None | $10 | $9,500 |
| Bank Transfer | Free Every 90 Days | $1,500 | $9,500 |
| MatchPay | None | $20 | $1,000 |
| Check By Courier | Free Every 90 Days | $100 | $3,000 |
Best Super Bowl Bonuses At Bovada
Because Bovada offers live betting on Super Bowl ads and future betting on the topic, the legal betting sites have Super Bowl sportsbook bonuses that can be used to increase the bankroll for every player. New players of the site can receive up to $250 through a 50% deposit match and $750 through a 75% match when betting with crypto. Both of these bonuses have a rollover of 5x and can be used to up the stakes for all Super Bowl ad betting.
Super Bowl Commercial Props
Super Bowl 58 prop bets are what make betting on the Super Bowl all the more enjoyable and for commercials, there are loads of prop odds to choose from. You'll be able to bet on specific actors, props that are used in these ads, animals in them, and much more. Once Super Bowl prop odds come live, you'll be able to find commercial prop odds right here.
Best Super Bowl Commercials
Coca Cola's Mean Joe Greene
This commercial originally aired in 1980 and still holds value to this day. The popularity of the commercial around the world sparked NBC TV to produce an entire movie on the premise of the ad and inspired iterations of the ad in other countries such as Argentina which used Diego Maradona instead of Mean Joe Greene.
"It Wasn't Me" Cheetos Style
Bringing together an iconic Hollywood power couple as well as an early 2000s reggae R&B jam, Cheetos made headlines for Super Bowl 55 commercials. Liked by some and hated by others, this Super Bowl commercial sees Ashton Kutcher attempting to sing the chorus of "It Wasn't Me" while catching his partner, Mila Kunis, red- (or orange-) handed. Throughout the entire commercial, Shaggy gives support to Kunis before breaking down new Cheetos lyrics in a classically-filmed music video.
Apple's 1984
This commercial broke barriers in a number of different ways. Not only was it the introduction to the Macintosh computer, but it was also the first Super Bowl ad to run without even featuring the product. Instead, the commercial is set in a bizarre post-apocalyptic world directed by Ridley Scott. Scott had previously directed the movies "Alien" and "Blade Runner." The commercial gained buzz by news outlets which resulted in about $150 million dollars' worth of computer sales.
Pepsi's Cindy Crawford Ad
This 1992 commercial set out to unveil the new look of Pepsi and diet Pepsi cans. At the time, Cindy Crawford was well known for her beauty and Pepsi leveraged that perfectly to get some hearty laughs from Super Bowl viewers and highlight the new look of the brand.
McDonald's The Showdown
People have been saying "nothing but net" for years, but what they might not have known is that McDonald's coined this term during their 1993 ad featuring Michael Jordan and Larry Bird. The two play a game of horse that goes way too far in order to win Michael Jordan's Big Mac.
Monster.com's Kids
In 1999, the internet clearly became a dominant force in how people do work, but Monster.com's ad highlighted that the internet could also be used to find new work. The ad instantly connected to people who were unhappy with their current occupation and solidified the site as the place to go to look at job listings.
E-Trade's Baby
This ad was an instant hit when it aired during the 2008 Super Bowl and because of it, the company followed up with an entire E-trade Baby ad campaign. The commercial highlights how easy it is to use the site by having a baby voiced over by a comedian to tell you how.
Snickers Betty White
The famous "you're no you when you're hungry" all started with this 2010 Snickers commercial. Betty White plays a backyard tackle football player that gets pummeled by another player. After she takes a bite out of a Snickers bar, she returns to the male player the athlete is supposed to be. Several iterations were made by the company, and the tagline still holds after a decade.
Volkswagen's The Force
Anything featuring Star Wars characters is sure to gain attention, but the way in which Volkswagen used the image of Darth Vader in this 2011 ad is timeless. A child, dressed as Darth Vader, is fooled into thinking he has the power of the force after his dad uses his key to automatically start the car. It was a great way of tying humor into the purpose of highlighting the new feature of the Passat.
Budweiser's Puppy Love
Budweiser always has at least one Super Bowl Commercial every year. Many people remember their "Frogs" ad from 1995, but this one may have topped it. This 2014 ad features puppys, horses, and relentless friendship. If you want to shed a tear, watch this ad. The company followed up with another dog-centered ad the following year, but this is the one that started it all.
Larry David's FTX Commercial
Amidst a Super Bowl overburdened with cryptocurrency advertisements, one commercial stood out from the rest – a Larry David spot for FTX, a crypto exchange, that saw David, nearly-in-character from Curb Your Enthusiasm, throwing hot water on various moments in history, such as the invention of the wheel, so as to draw a similar comparison to the burgeoning crypto market.