Betting On The Houston Texans To Win Super Bowl 2022

The Houston Texans, in recent years, have been known as a perennially good team, a ringer almost, so betting on the Houston Texans to win Super Bowl was never a bad idea. That is until their team had a break down which has led to them parting ways with multiple key pieces including DeAndre Hopkins and JJ Watt. With that said, the Texans Super Bowl hopes and even their hopes of making the playoffs have been put on hold.
There is very little to get excited about when thinking about the Houston Texans, especially with the departure of those players. It is surprising as the Texans had made a case as Super Bowl contenders between 2011 and 2019 as they had six playoff appearances and six division championships in that span. However, they were not able to make any Super Bowl appearances, let alone any AFC Championship appearances either.
For those that are looking to bet on any of the Texans odds, all of their betting info can be found here. Their Super Bowl odds, AFC Championship odds and AFC South odds can be found below. Also, there is info on their player props as well as the Texans playoff history.
Texans Playoff Record By Round
Overall: 4-6
Wild Card: 4-2
Divisional Round: 0-4
Conference Championship: n/a
Super Bowl: n/a
Houston Texans Playoff History
| | | |
| --- | --- | --- |
| Playoff Appearances | 6 | 2011, 2012, 2015, 2016, 2018, 2019 |
| Division Championships | 6 | 2011, 2012, 2015, 2016, 2018, 2019 |
| Conference Championships | 0 | |
| Super Bowl Victories | 0 | |
| Super Bowl Losses | 0 | |
| Super Bowl Winning Quarterbacks | 0 | |
| Super Bowl Winning Coaches | 0 | |
| Super Bowl MVPs | 0 | |
What Are The Texans Odds To Win The Super Bowl?
The Houston Texans hopes of ever winning a Super Bowl have taken a major turn as they have taken a huge leap back after finding themselves in a tough situation with Deshaun Watson during training camp. With that, the Texans Super Bowl odds are the worst in the league and should be stood away from at all costs. In the Texans team history, they have not been able to win any Super Bowl rings nor have they ever made the Super Bowl.
What Are The Houston Texans Odds To Win The AFC Championship?
The Houston Texans have been a force in the AFC in recent years as they have made the playoffs six times in the last nine years. However, being that Houston has taken that big step back, their AFC Championship odds are sitting at the bottom of the list. The Texans also have zero AFC Championship experience as they have never made it that far in the playoffs.
What Are The Houston Texans Odds To Win The AFC South?
The Houston Texans odds to win the AFC South division title are the last in the league as they do not have nearly enough to compete with the top teams in the division such as the Indianapolis Colts or the Tennessee Titans. The Texans do, however, have the second most division titles with six.
2021 Houston Texans Odds
Super Bowl: +100000
AFC Championship: +50000
AFC South: +12500
Houston Texans ATS Betting History
2020: 6-10
2019: 8-9-1
2018: 7-9-1
2017: 7-9
2016: 7-10-1
Houston Texans Over/Under Betting History
2020: 8-8
2019: 8-10
2018: 7-10
2017: 7-9
2016: 8-10
Where Can Texans Fans Bet In Texas?
For Texans fans, there are unfortunately no land-based sportsbooks in Texas offering Texans odds. Despite Texas having very strict gambling laws, betting on the Texans can be done using online sportsbooks like Bovada. Bovada is the top dog when looking at online sportsbooks as they not only offer some of the best NFL odds but they are also very safe and trustworthy. For those wanting the in-person experience, land-based sportsbooks could be found in neighboring states like New Mexico and Arkansas.
Texans In-Game Betting Apps
With this Texans' explosive offense, fans should definitely partake in live betting. Live betting, which is also offered by offshore betting sites, is placing bets after the game has started. For the fans that are watching the game, you can place a bet on a player that is having a monster game. Not only that, some other betting lines will continue to pop up that were not available before. So, if you know your Texans are a better second-half team, there is nothing wrong with waiting until the first half ends to place your second half live bets on offshore betting sites.
Team Props For Texans Playoff Games
The Texans have been playing well in the playoffs and bettors should look to wager on a Texans' team prop bet. These wagers allow sports bettors to bet on football without having to know much about the game itself. Prop bets regarding the team can be on the offensive side or defensive side, which is why bettors need to carefully scan the sportsbook for the best options. Examples include betting on how many combined punts both teams will kick, how many passing yards both teams will account for, and they can even be broken down to only one team, asking props like how many sacks will the Texans get.
Houston Texans Mobile Betting
Mobile betting is widely available to Houston Texans bettors from wherever they are. They can bet on their team right from their home, bar or even live at a Texans game. With that, bettors can also find tons of different betting odd on them as well like the normal game lines, futures odds, prop bets and more.
2021 Texans Player Props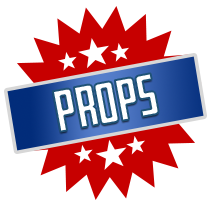 The Houston Texans will be trying to put the 2020 season behind them as they clearly did not perform the way that many were expecting. They will try doing so with the talent that they have such as David Johnson and Philip Lindsay who will have rushing props, Brandin Cooks and his receiving props and their quarterback, Deshaun Watson who will have passing yard props.
Houston Texans Playoff History
The Houston Texans are one of the newer franchises in the NFL as they became an NFL team in 1999. Since becoming an NFL team, they have been able to make the postseason but have not been able to capitalize on their playoff appearances. They have just six playoff appearances and six division championships to their name. They have never made it to the AFC Championship game, hence they have no Super Bowl Championships either.
Texans Playoff Appearances
Of the Texans 21 years as an NFL team, they have made the playoffs six times. Their first playoff appearance did not come until 2011 under Gary Kubiak who also led them to the playoffs in 2012 as well. Both of those years they were led by Matt Schaub at quarterback. Their next four playoff appearances came in 2015 and 2016 and again in 2018 and 2019 under Bill O'Brien. Their first two appearances under O'Brien came with Brian Hoyer in 2015 and Brock Osweiler in 2016. In 2018 and 2018, their playoff appearances were led by their current QB Deshaun Watson.
Texans Division Championships
The Texans were efficient when making the playoffs as all of their playoff appearances have come as division champions but they have never made it past the divisional round of the playoffs. In 2011 and 2012, they were sent home in the divisional rounds by the Ravens in 2011 and the Patriots in 2012. In 2015, they were defeated by the Chiefs in the Wildcard round and in 2016 they were sent home by the Patriots in the divisional round. They were then defeated in the Wildcard round by the Colts in 2018 and again in the divisional round in 2019 by the Kansas City Chiefs