Houston Texans Odds To Win Super Bowl 58

The Houston Texans Super Bowl 58 odds of +30000 could not be in any worse shape than they already are at +30000. For the third straight season, +30000 has been their opening Super Bowl odds. In the last two seasons, the Texans haven't shown any signs of life at all as their odds have risen to +100000 by Week 8 of the last two years and have been pulled from the odds board by Week 12. The last time the Texans were even remotely competitive was back in 2018 which is when their preseason odds were last under +5000 at +1600.
To find out anything about how to bet on the Super Bowl odds for the Houston Texans and all of the odds that surround them, you have come to the right place. We'll show you all of their futures odds, different prop odds that you could bet on in addition to how to go about betting on them at Texans SB 58 betting sites taking bets from the US, and their betting history.
Bryce Young and Will Anderson were selected 2nd and 3rd by the Texans in the draft
Texans Playoff Record By Round
Overall: 4-6
Wild Card: 4-2
Divisional Round: 0-4
Conference Championship: n/a
Super Bowl: n/a
Houston Texans Playoff History
| | | |
| --- | --- | --- |
| Playoff Appearances | 6 | 2011, 2012, 2015, 2016, 2018, 2019 |
| Division Championships | 6 | 2011, 2012, 2015, 2016, 2018, 2019 |
| Conference Championships | 0 | |
| Super Bowl Victories | 0 | |
| Super Bowl Losses | 0 | |
| Super Bowl Winning Quarterbacks | 0 | |
| Super Bowl Winning Coaches | 0 | |
| Super Bowl MVPs | 0 | |
What Are The Houston Texans Odds To Win The AFC Championship?
The Texans have never won, nor have they ever made an appearance in the AFC Championship game. With their +15000 preseason AFC Championship odds, it doesn't look like they'll be making it there anytime soon either. In fact, in their teams history, they have only been given preseason odds of under +2000 eight times. Also, their +15000 preseason online AFC Championship betting odds are the third straight year that they've opened at these odds as well.
What Are The Houston Texans Odds To Win The AFC South?
Over the last 12 seasons, the Houston Texans were deemed one of the biggest powerhouses in the AFC South at one point with six division titles. Five of which came at +200 preseason AFC South division odds or better. They are now four years out from their last AFC South title and their preseason odds have risen each year getting up to +3000 last season. They remain in the longest position in the division at +700 and the Texans Super Bowl 58 odds are a direct effect of that.
2023-24 Houston Texans Betting Odds
Super Bowl: +25000
AFC Championship: TBD
AFC South: +850
2023-24 Texans Player Props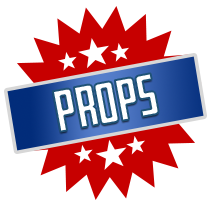 Houston Texans Super Bowl odds consists of player prop odds that come in bunches with both season total player odds and weekly player props as well. Right here, you'll come across all of the season-long player prop odds that are offered for Texans players. Whether it's total passing yards, rushing yards, receiving yards, interceptions, or different futures odds that include Texans players, you'll be able to bet on them all. The weekly player prop odds come with the same odds in different stat categories but are offered for their single-game performances.
Houston Texans Team Props
The Houston Texans 2024 Super Bowl game props are endless on Texans SB 58 betting sites with both weekly and season-long props for you to choose from. Looking at the weekly odds, each week throughout the preseason, regular season, and playoffs, you'll be able to bet on alternate line props, props on their performance in different quarters of a game, and point totals. The season-long props that are available are their win total odds and playoff odds.
Houston Texans Win Total
Over 5.5 Wins -130
Under 5.5 Wins +100
Houston Texans Odds To Make Playoffs
Houston Texans Odds History
| Year | Super Bowl Odds | AFC Odds | AFC South Odds | Odds To Make The Playoffs |
| --- | --- | --- | --- | --- |
| 2023 | +30000 | +15000 | +850 | +600 (TBD) |
| 2022 | +25000 | +12500 | +2500 | +1400 (Miss) |
| 2021 | +30000 | +15000 | +2500 | +900 (Miss) |
| 2020 | +6000 | +3000 | +350 | +175 (Miss) |
| 2019 | +5000 | +2500 | +175 | +130 (Make) |
| 2018 | +1200 | +700 | +200 | -130 (Make) |
| 2017 | +4000 | +2000 | +180 | +150 (Miss) |
| 2016 | +1600 | +800 | +160 | +135 (Make) |
| 2015 | +4000 | +2000 | +450 | +160 (Make) |
| 2014 | +3000 | +1300 | +250 | +180 (Miss) |
Houston Texans ATS Records, O/U Records
| Year: | ATS Records: | O/U Records: |
| --- | --- | --- |
| 2023 | TBD | TBD |
| 2022 | 8-8-1 | 7-10 |
| 2021 | 8-9 | 8-9 |
| 2020 | 6-10 | 8-8 |
| 2019 | 8-9-1 | 8-10 |
| 2018 | 7-8-2 | 7-10 |
| 2017 | 7-9 | 7-9 |
| 2016 | 7-10-1 | 8-10 |
| 2015 | 9-8 | 8-9 |
| 2014 | 9-6-1 | 8-8 |
Where Can Texans Fans Bet In Texas?
Texans fans have access to several sportsbook options for betting on the Texans Super Bowl 58 odds, mostly of the online variety, although there are also sportsbooks in states bordering Texas. For online betting, the international sportsbooks are the best option. Bovada is the top dog when looking at online sportsbooks as they not only offer some of the best NFL odds but they are also very safe and trustworthy. For those wanting the in-person experience, land-based sportsbooks can be found in neighboring states as well.
States Near Texas To Bet On The Texans
Arkansas
Louisiana
New Mexico
Houston Texans Mobile Betting
Mobile Super Bowl sportsbooks are widely available to anyone betting on the odds of Texans winning Super Bowl LVIII from wherever they are. They can bet on their team right from their home, bar, or even live at a Texans game. With that, bettors can also find tons of different betting odds on them as well like the normal game lines, futures odds, prop bets, and more.
Texans In-Game Betting Apps
With this Texans' explosive offense, fans should definitely partake in live betting. Live Super Bowl betting is placing bets after the game has started. For the fans that are watching the game, you can place a bet on a player that is having a monster game. Not only that, some other betting lines will continue to pop up that were not available before. So, if you know your Texans are a better second-half team, there is nothing wrong with waiting until the first half ends to place your second-half live bets on offshore betting sites.
Betting On The Houston Texans With Cryptocurrency
The licensed Texans SB 58 betting sites are the only place to bet on the Houston Texans odds to win Super Bowl 58 with cryptocurrency. These online sportsbooks, such as Bovada and BetOnline, have varying degrees of crypto acceptance. Bovada, for example, takes several types of crypto, including Bitcoin, while BetOnline takes more than a dozen types of crypto, and gets as esoteric as Dogecoin and Stellar Lumens. For Bitcoin users, the sportsbooks are very similar, so you'll want to take a look at bonuses and Houston Texans odds availability before choosing a crypto sportsbook – or two.
Cryptocurrencies Available At BetOnline:
Bitcoin
Ethereum
Litecoin
Bitcoin Cash
Tether, ApeCoin
Avalanche
Binance Coin
Cardano
Chainlink
Dogecoin
Polygon
Ripple
Shiba Inu
Solana
Stellar Lumens
USD Coin
Cryptocurrencies Available At Bovada:
Bitcoin
Bitcoin SV
Bitcoin Cash
Litecoin
Tether
Ethereum
Houston Texans Playoff History
With the Texans establishing themselves in just 1999, they haven't had much time to make any noise in Super Bowl history. They've made six playoff runs and all of them came as division champions. However, they have never made it to the AFC Championship game, hence they have no Super Bowl Championships either.
Texans Playoff Appearances
Of the Texans 21 years as an NFL team, they have made the playoffs six times. Their first playoff appearance did not come until 2011 under Gary Kubiak who also led them to the playoffs in 2012 as well. Both of those years they were led by Matt Schaub at quarterback. Their next four playoff appearances came in 2015 and 2016 and again in 2018 and 2019 under Bill O'Brien. Their first two appearances under O'Brien came with Brian Hoyer in 2015 and Brock Osweiler in 2016. In 2018 and 2018, their playoff appearances were led by their current QB Deshaun Watson.
Texans Division Championships
The Texans were efficient when making the playoffs as all of their playoff appearances have come as division champions but they have never made it past the divisional round of the playoffs. In 2011 and 2012, they were sent home in the divisional rounds by the Ravens in 2011 and the Patriots in 2012. In 2015, they were defeated by the Chiefs in the Wildcard round, and in 2016 they were sent home by the Patriots in the divisional round. They were then defeated in the Wildcard round by the Colts in 2018 and again in the divisional round in 2019 by the Kansas City Chiefs.
With their consistent failure to make and remain in the playoffs, it makes sense that the Texans Super Bowl 58 odds opened practically invisible. You can also count on Texans SB 58 betting sites accepting US players to keep them there for the better part of the season.
2020 AFC Divisional Round: Texans Complete Largest Playoff Comeback
In their short history as an NFL franchise, the Houston Texans have done a good job of making up large deficits, with the most notable example taking place during the playoffs being a margin of 16 points. This took place on January 4th, 2020, in the AFC Divisional Round against the Buffalo Bills. The Bills took a 16-0 lead with 6:02 remaining in the third quarter on Stephen Hauschka's third field goal of the day. However, a 20-yard touchdown rush from Deshaun Watson began a run that saw the Texans outscore the Bills 22-3. The culmination of this run was a 28 yard overtime field goal that won the game 22-19 for the Texans and completed the largest comeback in Texans' playoff history.