Betting On NFC Championship Odds

Betting on the NFC Championship odds is another layer of Super Bowl betting for fans to enjoy. Bettors looking to take advantage of the NFC Championship odds will notice that they will change throughout the season depending on how good or bad a team does. It is worth taking note though that any team can beat any team in the league which could certainly play a role on the odds. Looking at the current odds right now, the defending Super Bowl Champions, the Tampa Bay Buccaneers, have opened up as the favorites to win the NFC Championship ahead of the rest.
BettingSuperBowl.com has a breakdown of all of the NFC odds that bettors will need to know of. Bettors can bet on the winners of not just the winners of the NFC but also the different divisions as well. There are loads of competitors in the NFC such as the Tampa Bay Buccaneers, Seattle Seahawks, Green Bay Packers and now the San Francisco 49ers. Below, bettors will find where each NFC teams odds stand at that point in the season.

Odds To Win The NFC Championship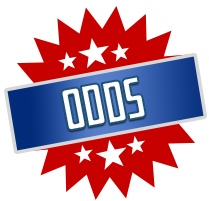 The Green Bay Packers are heavy favorites to win the NFC Championship being that they are the top-seed in the conference and also have the best record in the league. Signs are pointing to their NFC Championship hump coming to an end. They will have to go through the defending Super Bowl champions, Tampa Bay Buccaneers, Los Angeles Rams, and San Francisco 49ers in order to do so.
Green Bay Packers +140
Tampa Bay Buccaneers +250
Los Angeles Rams +330
San Francisco 49ers +450