MyBookie Super Bowl Betting Guide
MyBookie has quickly risen as one of the top online sportsbooks taking US players to bet on the Super Bowl with all of the features that they have to offer. In addition to the MyBookie Super Bowl 58 odds offered, you'll find countless prop bets, futures odds, and player props, they make it easy to access them with their simple and understanding platform. They also have bonuses for new and existing users to take advantage of. Some of their bonuses are even geared toward the Super Bowl when the time comes around. All in all, these are just a few of the many things that you'll find on our MyBookie sportsbook review when looking to bet on Super Bowl 58. You can find out about the rest that they have to offer here on this page as we go in depth about it all.
Placing Future Super Bowl Bets At MyBookie
Whether you are placing a futures bet on the Super Bowl, Division title race, or conference championship, all of these odds will be available to you early on. MyBookie Super Bowl odds are usually posted around one year in advance. All futures odds can shift at the drop of a hat based off of several different factors such as team performances, player injuries and performances, and much more. When they are up, futures odds on MyBookie can be found here.
Preseason Super Bowl 58 Odds At MyBookie
Kansas City Chiefs +570
Philadelphia Eagles +770
San Francisco 49ers +800
Buffalo Bills +830
Cincinnati Bengals +880
New York Jets +1275
Dallas Cowboys +1375
Baltimore Ravens +2000
Detroit Lions +2100
Los Angeles Chargers +2500
Jacksonville Jaguars +2700
Miami Dolphins +2900
New Orleans Saints +3300
Cleveland Browns +3400
Denver Broncos +3700
Minnesota Vikings +4000
Seattle Seahawks +4200
New York Giants +4300
Las Vegas Raiders +4900
Chicago Bears +5000
Green Bay Packers +5400
Carolina Panthers +5400
Los Angeles Rams +5800
New England Patriots +5800
Pittsburgh Steelers +6000
Washington Commanders +6400
Atlanta Falcons +6800
Tennessee Titans +7000
Tampa Bay Buccaneers +9000
Indianapolis Colts +9000
Houston Texans +15000
Arizona Cardinals +17000
Making Deposits At MyBookie Sportsbook
Making Super Bowl sportsbook deposits at MyBookie could not be easier. The method chosen by most members is the cryptocurrency known as Bitcoin. This is a secure service provided for free to those that join and receive a Bitcoin wallet. They have no transfer fees, offer the highest maximums, and are quicker than any other method offered. Other acceptable forms of deposit include any Visa or Mastercard, bank wire transfers, or services like Western Union or MoneyGram. No matter what way you choose to fund your account, be sure to realize that all methods come with different rules. This means they all differ when it comes to maximums, fees, and processing times. Be sure to check out all of that before choosing which method is right for you so you can get on your way to betting on MyBookie Super Bowl 58 odds.
Bitcoin
| | |
| --- | --- |
| Fees: | None |
| Minimum: | $45 |
| Maximum: | $10,000 |
Visa or Mastercard
| | |
| --- | --- |
| Fees: | Varies |
| Minimum: | $45 |
| Maximum: | $2,500 |
Bank Wire Transfer
| | |
| --- | --- |
| Fees: | Varies |
| Minimum: | $45 |
| Maximum: | $2,500 |
Person to Person
| | |
| --- | --- |
| Fees: | Varies |
| Minimum: | $100 |
| Maximum: | $500 |
Betting With Super Bowl Bonuses At MyBookie
When it comes to depositing for Super Bowl betting on MyBookie, the online sportsbook offers many different bonuses to increase the action that bettors can place on the event. They have Super 58 sportsbook promotions for new bettors with the site, for bettors using cryptocurrency, and bettors who have wagered with the sportsbook in the past.
For all of these bonuses, there are minimum deposits that vary for each bonus. There are also rollover requirements that determine how much a bettor has to wager/win before any Super Bowl winnings can be withdrawn.
| Bonus: | Percentage Match: | Max Bonus: | Min Deposit: | Rollover: |
| --- | --- | --- | --- | --- |
| First Time Deposit | 50% | $1,000 | $50 | 10x |
| Sports Reload | 25% | $500 | $100 | 5x |
How To Make Withdrawals At MyBookie Sportsbook
Withdrawing funds from your MyBookie account has fewer options than the depositing of funds does. The most popular way to receive payouts is through cryptocurrency like Bitcoin. This is the fastest way to be paid, and it's free of any transaction fees. They also offer the highest maximum payout which is an added bonus. If cryptocurrency is not your thing, there are other methods to be paid which include bank wire transfers and e-checks. Each method comes with its own fees, maximums, and processing times.
Bitcoin
| | |
| --- | --- |
| Fees: | None |
| Minimum: | $25 |
| Maximum: | $5,000 |
Bank Wire Transfer
| | |
| --- | --- |
| Fees: | Anywhere from $75-$160 |
| Minimum: | $500 |
| Maximum: | $5,000 |
E-Check
| | |
| --- | --- |
| Fees: | From $5-$100 |
| Minimum: | $50 |
| Maximum: | $3,000 |
How To Bet On Super Bowl 58 Odds At MyBookie Sportsbook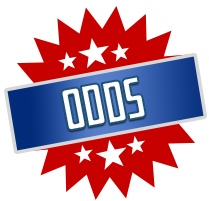 Betting on Super Bowl 58 odds at MyBookie Sportsbook could not be easier. Once you become a member, you then have to put money into your account. After that, you're free to roam the sportsbook placing your Super Bowl bets wherever you choose. It really is that simple. Look over all the wagers that MyBookie has listed for the Super Bowl and pick out the ones that have the most value to you. Their constant updating of stats and data ensures that the odds are the best you'll find.
Super Bowl Straight Wagers
A moneyline wager is a straight-up bet where the gambler chooses the winner of the game. Short, sweet, and to the point. This is one of the most popular wagers among bettors because there are no details that need to be figured out. It's one choice. A 50/50 shot.
Bets that are called "totals bets" for the Super Bowl is where the bookie will come up with a combined total number of points that will be scored for the championship. No matter what the bookmaker comes up with, you can bet over or under that number when placing your wager.
Wagering when it comes to the spread means you pick whether to wager for or against a number of points that have been given to a team by the bookie. If the game ends and the points fall on the side you chose, you covered the spread and won the wager.
Prop Betting On Super Bowl 58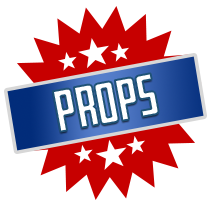 Legal Super Bowl 58 prop bets are what makes up the bulk of Super Bowl betting MyBookie odds. These wagers cover anything and everything about the game. They can cover the game itself or things that could occur while the game is happening; the options are limitless. Live in-game betting's lifeblood is the prop bet. The halftime show was built on prop bets. Basically, there will be prop bets galore come game time. They can range from serious, like "Will the quarterback throw three touchdowns in one game?" or they can be silly like "Will the coach be wearing pink socks?"
Color Of Liquid Poured On Winning Coach
Orange +200
No Shower +300
Blue +400
Yellow/Green/Lime +400
Clear +600
Red/Pink +750
Purple +800
All Field Goals Made
Under 4.5 -450
Over 4.5 +3.5
First Offensive Play Of Game
Betting On The National Anthem At MyBookie
Betting on the National Anthem has become more and more of the regular yearly Super Bowl prop bet to make. The most popular Super Bowl National Anthem odds to bet on are on the time that it takes for the performer to sing it. MyBookie will set a time of how long the Anthem is projected to be sung and bettors can bet either the Over or Under on how long they think it will be performed.
Over 1 Minute 27 Seconds -140
Under 1 Minute 27 Seconds +110
MyBookie Coin Toss Betting
The coin toss is also another popular Super Bowl prop bet to make on MyBookie. This is one of the easiest bets to make as the SB58 coin toss odds are always 50-50 and there is also no information needed to make this bet either. These odds are meant to keep NFL bettors invested way before the game even starts.
Super Bowl 58 Line Shopping With MyBookie
MyBookie is a solid sportsbook and one that is very useful for line shopping given how often you can find an edge when doing so. The edge for the Super Bowl can be a monster difference, and anyone looking to find the best possible odds should start at MyBookie. Over time these changes go a long way for positive sports bettors. Shopping MyBookie Super Bowl 58 odds is easy and certain teams have quite the improved payout, even when compared to larger books like DraftKings. Here is an example of preseason Super Bowl 58 odds from MyBookie and FanDuel:
Baltimore Ravens Super Bowl 58 Odds At MyBookie
Baltimore Ravens Super Bowl 58 Odds At FanDuel
Bettors looking to make a larger profit betting on the Baltimore Ravens will find that it much more profitable to bet on MyBookie rather than FanDuel. Bettors on FanDuel would profit $1,800 on a $100 bet while MyBookie can make you $2,000 on that same $100 wager.
Using Cryptocurrency at MyBookie To Deposit And Withdrawal
MyBookie does accept cryptocurrency as a form of payment to bet on the Super Bowl with 10 accepted forms of it. Using crypto to bet on the Super Bowl at MyBookie is extremely beneficial as there are no transaction fees and near instant processing times on deposits and withdrawals. They are also compatible with several crypto wallets as well where you can send funds back and forth from your accounts in no time.
Crypto's Accepted At MyBookie
Mobile Betting At MyBookie Sportsbook
Mobile betting on the Super Bowl at MyBookie Sportsbook is easier than ever. Everything that can be done on your desktop can be done with the use of your cellphone. Gone are the days when you have to remain in one location in order to get all of your bets in. Now, you are carrying your bookie wherever you go, your "MyBookie." All of the wagers, statistics, and information can be seen on their mobile platform. Live in-game betting can be done this way as well. If you need to deposit money or make changes to your account, you can do so on your phone. Mobile betting has made wagering on the Super Bowl that much better for the bettor. Now you can go to that bar or that Super Bowl party and place your bets whenever you want.
Live Betting On Super Bowl Odds At MyBookie Sportsbook
Live Super Bowl betting at MyBookie Sportsbook is awesome! This feature can be accessed from your mobile device or desktop. Once the game begins, wagers and statistics will constantly be changing along with the game. You have the ability to place a bet and then watch as it unfolds right in front of your eyes. Different views are available for members to be sure they are watching the right plays for the wagers they've placed. This is the most interactive form of betting available. Not only are you putting money on the game, you actually feel like you're a part of it with this type of wager. Live in-game betting is a fast-paced adrenaline rush. If you have never tried it before, there is no better time than the Super Bowl to give it a shot. And even if you have done it, it should definitely be done at least once during the biggest game of the year!
Is It Legal To Bet On Super Bowl 58 At MyBookie Sportsbook?
It is indeed legal to bet on the Super Bowl at MyBookie. MyBookie is one of the biggest Super Bowl sportsbooks on the market and fans cash in big every year betting on the Big Game. MyBookie can legally provide Super Bowl odds to fans all over as they are regulated outside the US. This means that state regulations do not affect MyBookie's ability to offer odds. Fans will not see legal persecution for betting on the Super Bowl at MyBookie.
Am I Old Enough To Bet On The Super Bowl At MyBookie Sportsbook?
MyBookie Sportsbook requires all those that wish to join their site be at least 18 years old. Although this is their required legal age, it is best to go with the legal gambling age in the state where you reside. This will make things much easier in the long run. Should you get caught gambling underage, there could be quite a few ramifications. It's better to wait the three years (if your state requires the age of 21) and join legally to place those legal Super Bowl bets.
Is MyBookie Safe For Betting On The Super Bowl?
Yes, MyBookie is one of the safest Super Bowl betting sites accepting players from the US on the market today and for good reason as well. First off, they use two encrypted links to keep you safe including Secure Socket Layer that protect the server of the sportsbook as well as your web browser. They also use 256 bit encryption to protect all transactions being make in or out of their site. In addition, their customer service runs 24/7 to make sure they are ready to assist you in the rare event that something were to pop up with your account.
MyBookie Sportsbook Customer Service Options
Should there ever come a time where you run into a glitch while logged into your account to bet on MyBookie Super Bowl 58 odds, there are numerous ways they can be reached. The first line in customer service options is the live chat. This is the quickest, most popular way to contact the sportsbook with your problem. You must be logged into your account to access the live chat feature. They also offer other methods to contact them should you not wish to chat with a representative. They have a form on their contact page that can be filled out, although this is the slowest option for customer service in terms of a response. There is also a phone number and an email address as other routes of touching base with the sports betting site. No matter which option you choose, MyBookie makes it a point to get all problems resolved in a quick and timely manner as you can see from our MyBookie sportsbook review.
Email: help@mybookie.cr