Betting On The Seattle Seahawks To Win Super Bowl In 2023

The Seattle Seahawks are no strangers to making it to the NFL Playoffs and even the Super Bowl with 19 playoff appearances that has led to three Super Bowl appearances and one championship in 2014. Seattle has seen better days since last making the Super Bowl in 2015 and their downfall looks to be continuing to this season with +8000 preseason odds, their largest opening odds since 2011 when they opened at +10000.
Looking at the Seahawks roster, there are some bright spots to keep an eye on. They have a young, explosive running back in Rashad Penny who has shown that he can make a difference on the ground. They also have an explosive receiving duo in DK Metcalf and Tyler Lockett. Where the Seahawks do struggle though is on the defensive end as opposing teams dream about facing them being that they let up a large number of points at over three touchdowns per game in the last four seasons.
When betting on the different Seahawks Super Bowl odds that are available, bettors can find all of their odds on this page. Bettors will find the Seahawks odds to win the Super Bowl and also their NFC Championship odds and odds to win the NFC West as well. Bettors will also come across different Seahawks player prop bets as well as a breakdown of their playoff history.
Seahawks Playoff Record By Round
Overall: 17-18
Wild Card: 9-6
Divisional Round: 4-9
Conference Championship: 3-1
Super Bowl: 1-2
Seattle Seahawks Playoff History
| | | |
| --- | --- | --- |
| Playoff Appearances | 19 | 1983, 1984, 1987, 1988, 1999, 2003, 2004, 2005, 2006, 2007, 2010, 2012, 2013, 2014, 2015, 2016, 2018, 2019, 2020 |
| Division Championships | 11 | 1988, 1999, 2004, 2005, 2006, 2007, 2010, 2013, 2014, 2016, 2020 |
| Conference Championships | 3 | 2005, 2013, 2014 |
| Super Bowl Victories | 1 | 2014 (XLVIII) |
| Super Bowl Losses | 2 | 2006 (XL), 2015 (XLIX) |
| Super Bowl Winning Quarterbacks | 1 | Russell Wilson |
| Super Bowl Winning Coaches | 1 | Pete Carroll |
| Super Bowl MVPs | 1 | Malcolm Smith (XLVIII) |
What Are The Odds On The Seahawks To Win The Super Bowl?
The Seattle Seahawks have taken a turn for the worst as their +3500 Super Bowl odds now sit well above +10000. This marks the longest their preseason Super Bowl odds have been since 2011 when they were +10000. This comes as they have entered a steep rebuild parting ways with Bobby Wagner, D.J. Reed, Blessuan Austin, and most notably, Russell Wilson, who the Seahawks were favored to keep at -1200 odds. Seattle's lone Super Bowl championship was back in 2014 when they opened at +800 odds to win.
What Are The Seattle Seahawks Odds To Win The NFC Championship?
Aside from a shaky offseason, Seattle did not do much in the NFL Draft to try and spark their rebuild. They drafted offensive tackle, Charles Cross, with the ninth pick after he had -350 to be selected in the top-10, and Ken Walkers with their second-round pick, who had the second shortest odds to be the first RB taken. That said, it is no secret as to why their NFC Championship odds shot back from +1500 at opening down to the bottom five in the conference. Their +5000 preseason odds now are tied for their longest since 2012 and also makes it three consecutive years of their preseason odds lengthening.
What Are The Seattle Seahawks Odds To Win The NFC West?
Unfortunately for Seattle, a rebuild does not help their case to win arguably the toughest division the NFL, the NFC West as they opened with the longest odds to win at +600 and it has been downhill ever since. They now sit at over +1200, being that each of the other three teams in the division are considered contenders to win the conference and even the Super Bowl. After winning the division just two seasons ago, their opening odds have risen each year since then with +1200 being their highest opening odds to win the division since the division formed in 2002.
2023 Seahawks Betting Odds
Super Bowl: +12500
AFC Championship: +5000
AFC East: +1400
Seattle Seahawks ATS Betting History
2021: 9-8
2020: 8-9
2019: 8-9-1
2018: 10-5-2
2017: 6-9-1
2016: 9-9
Seattle Seahawks Over/Under Betting History
2021: 6-10-1
2020: 8-9
2019: 9-8-1
2018: 10-7
2017: 7-9
2016: 10-8
How To Bet On The Seahawks From My Phone
Fans of the Seattle Seahawks have seen their team be successful for a while. This time around bettors are using their phones to place bets on the proud franchise as they continue their success. With better perks on offshore betting sites, it is recommended that you create an offshore betting account while using your mobile phone. All you need is some kind of connection to the internet and the rest is very easy. These mobile betting sites will direct you straight to their Super Bowl sportsbook once you click on the betting platform. Unlike land-based sportsbooks, these offshore betting sites will offer a variety of betting options. Also, the betting lines can generally work toward your favor on these offshore sites, so why not take the easier route to make money?
Seahawks In-Game Sports Betting
Live betting is very popular and is something that many fans can do. Since Seahawk fans have a team that is looking for the big prize, live betting would be right up their alley. After the game has started, there are bets still that are available to wager on at these offshore betting sites. During the game, these sites post very intriguing prop bets, game lines, and alternate betting lines that would make any bettor happy. Offshore betting sites are the main options when it comes to placing live bets and this where you can get the most winnings as well.
Where To Bet On The Seattle Seahawks?
Seattle Seahawks bettors are best served by using online sportsbooks such as MyBookie, which offers odds on Seahawks games to bettors anywhere in Washington. Retail sports betting has been slow to roll out in WA, as it only exists at the tribal casinos, and only then when they decide to implement it. The Snoqualmie Casino opened their sportsbook, but it's about 30 minutes outside of Seattle, making it a bit of a drive compared to just using MyBookie on your phone.
Seattle Seahawks Vs. Atlanta Falcons Week 3
Seattle Seahawks Vs. Atlanta Falcons
Moneyline: Seahawks (-130) vs. Falcons (+110)
Spread: Seahawks -2
Total: 41.5 Points
The Seahawks will look to get things rolling even further in Week 3 against the Atlanta Falcons after getting blown out in Week 2 by the San Francisco 49ers who had no problems covering an 8.5-point spread. This matchup against the Falcons could be a tricky one though as both teams are struggling equally, however, Atlanta has found success against the spread going 2-0 thus far and covering by +5.5 points on average.
Seahawks Week 3 Betting Trends
Seattle is 3-1 S/U against Atlanta since 1985.
Seahawks are 5-1 S/U in last six home games as 2-3 point favorites.
Seahawks are 4-1-1 ATS as2-3 point favorites in last six home games.
Total in points has gone over in 4 of last games Vs. Falcons.
2023 Seahawks Player Props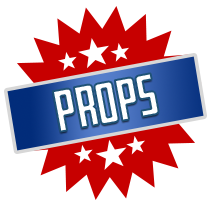 With the trading of Russell Wilson, and the retiring of Chris Carson, there aren't many bright spots to look forward to on the Seahawks. However, the two main bright spots they have are considered some of the best in the league with D.K. Metcalf and Tyler Lockett. Both of which are some of the most explosive receivers in the league. You'll be able to find tons of player props on both of them outside of their normal receiving yard totals.
Seattle Seahawks Player Props
OPOY
D.K. Metcalf +10000, Tyler Lockett +10000
Regular Season MVP
D.K. Metcalf +20000, Tyler Lockett +40000
Most Receiving Touchdowns
D.K. Metcalf +3000, Tyler Lockett +5000
Most Receiving Yards
D.K. Metcalf +5000, Tyler Lockett +6000
The one prop bet here to really hone in on is on D.K. Metcalf to lead the NFL in receiving touchdowns. Metcalf has proven to perform well no matter who is under center and has improved his touchdown total every season since 2019. At 12 touchdowns last season, he was fourth in the league. Backing his odds, even more, is that he was targeted the most in the redzone last season at 16 targets and all at a 62.5% clip.
Betting On Seattle Seahawks Team Props
One popular form of betting on the Seattle Seahawks are through their team prop odds which can include a number of topics such as total wins and odds to make the playoffs. Looking at both of those odds, they have each taken a huge step back from where they were last season. Last year they were at a 9.5 set win total and were favored to make the playoffs with -130 odds. Fast track to this season, they are staring at a 5.5-win total which is tied for their lowest, and have -775 odds to miss the playoffs which are their strongest odds to miss in team history.
Seattle Seahawks Win Total
Over 5.5 -145
Under 5.5 +110
Seattle Seahawks Odds To Make The Playoffs
Seattle Seahawks Playoff History
Since joining the league as an official team in 1974, the Seattle Seahawks have made their mark on the postseason. They have seen a playoff berth in 19 seasons since being established. Of those 18 playoff appearances, they have turned 11 of them into division championships, 3 conference championships and 1 Super Bowl victory.
Seahawks Playoff Appearances
The Seahawks saw their first playoff appearance come in 1983 which is just nine years after being established under Chuck Knox. The Seahawks, in fact, started off strong after their first postseason run as they went on to make three more playoff appearances in the '80s including 1984, 1987, and 1988 which were all under Knox as well. They saw one more playoff appearance prior to the 2000s in 1999 during Mike Holmgren's first season as the head coach. The Holmgren era continued four years later where he led them to five straight playoff appearances from 2003-2007. Their next playoff appearance did not come until 2010 which is when Pete Carroll first took over. From 2010 until the present day, Carroll led the Seahawks to the playoffs eight times including 2010, 2012-2016 and 2018-2020.
Seahawks Division Championships
Of their 19 playoff berths, the Seahawks have turned an impressive 11 of them into division championships. Their first division championship came in 1988 under Chuck Knox. The Holmgren stint in Seattle saw five division championships with the first one coming in 1999 and from 2004-2007. Under Pete Carroll, they have won four division championships with the first one in 2010 then 2013-2014 and their most recent one came in 2016.
Seahawks Conference Championships
After the divisional round, the Seahawks saw quite the drop off as they were only able to convert 3 of their 10 divisional championships into conference titles. Surprisingly enough, just one conference championship came with Mike Holmgren in 2005 as they had Matt Hasselbeck under center. Their other two came in back to back years for Pete Carroll and Russell Wilson in 2013-2014.
Seahawks Super Bowl Victories
The Seahawks have just one Super Bowl Championship to their name which came to them in 2014 for Super Bowl XLVIII with Pete Carroll calling the plays and Russell Wilson under center. The Seahawks took down the Broncos in their win in blowout fashion as they won with a final score of 43-8. Going into the game, however, the Seahawks were actually seen as 2.5-point underdogs and clearly demolished that in winning fashion. The Super Bowl MVP honors were given to Malcolm Smith on the defensive end as he had a 69-yard interception that he returned for a touchdown as well as 10 tackles and a fumble recovery.
2015 NFC Championship: Seahawks Overcome Early 16-Point Deficit
The Seattle Seahawks do not have a very extensive history of completing large comebacks, though they did manage to overcome one large deficit in the playoffs. This took place on January 18, 2015 in the NFC Championship Game against the Green Bay Packers. The Packers took a 16-0 lead about halfway through the second quarter; however, a 19-yard touchdown reception from Garry Gilliam towards the end of the third quarter began a scoring run that saw the Seahawks outscore the Packers 28-6. The culmination of this comeback came in overtime, when Russell Wilson threw a 35-yard touchdown pass to Jermaine Kearse to win the game 28-22 and complete the largest comeback in Seahawks' playoff history.
Betting On The Seattle Seahawks With Cryptocurrency
Crypto betting on the Seattle Seahawks is easily accomplished at many online sportsbooks. While the tribal sportsbooks in WA do not accept cryptocurrency, you can easily bet on crypto via online sportsbooks that are able to be used across the state of Washington. These sportsbooks are top names like Bovada and BetOnline, and they not only offer the use of crypto, but huge matching bonuses for using it, which makes them a very attractive destination for crypto bettors who want to wager on the Seahawks.