Betting On The Seattle Seahawks To Win Super Bowl 2022

The Seattle Seahawks are no strangers to making it to the NFL Playoffs and even the Super Bowl. The Seahawks have made the playoffs a total of 19 times including the last three seasons and have also made it to the Super Bowl three times as well. Seattle has stayed in contention since their last Super Bowl appearance in 2015 which makes them a great bet to make every year until proven otherwise.
Looking at the Seahawks roster, they have one of the elites under center in Russell Wilson who has led this team to great heights. They also have a great running game in Chris Carson as well as an explosive receiving duo in DK Metcalf and Tyler Lockett. Where the Seahawks do struggle though is on the defensive end as opposing teams dream about facing them being that they let up a large number of points.
When betting on the different Seahawks odds that are available, bettors can find all of their odds on this page. Bettors will find the Seahawks odds to win the Super Bowl and also their NFC Championship odds and odds to win the NFC West as well. Bettors will also come across different Seahawks player prop bets as well as a breakdown of their playoff history.
Seahawks Playoff Record By Round
Overall: 17-18
Wild Card: 9-6
Divisional Round: 4-9
Conference Championship: 3-1
Super Bowl: 1-2
Seattle Seahawks Playoff History
| | | |
| --- | --- | --- |
| Playoff Appearances | 19 | 1983, 1984, 1987, 1988, 1999, 2003, 2004, 2005, 2006, 2007, 2010, 2012, 2013, 2014, 2015, 2016, 2018, 2019, 2020 |
| Division Championships | 11 | 1988, 1999, 2004, 2005, 2006, 2007, 2010, 2013, 2014, 2016, 2020 |
| Conference Championships | 3 | 2005, 2013, 2014 |
| Super Bowl Victories | 1 | 2014 (XLVIII) |
| Super Bowl Losses | 2 | 2006 (XL), 2015 (XLIX) |
| Super Bowl Winning Quarterbacks | 1 | Russell Wilson |
| Super Bowl Winning Coaches | 1 | Pete Carroll |
| Super Bowl MVPs | 1 | Malcolm Smith (XLVIII) |
What Are The Odds On The Seahawks To Win The Super Bowl?
The Seattle Seahawks have plenty of Super Bowl experience on their resume as they have been to the Super Bowl three times, however, they have won just once back in 2015. The Seahawks have been able to remain competitive ever since, however, there have been questions surrounding their defense and if they can step up to the plate. That being said, the Seahawks Super Bowl odds are somewhat towards the middle of the odds board.
What Are The Seattle Seahawks Odds To Win The NFC Championship?
The Seahawks have been one of the top teams in the NFC in recent history behind star quarterback Russell Wilson; however, with his injury, the Seahawks have seen their odds to win the NFC lengthen dramatically. Their odds to win the conference currently sit in the bottom half of the odds table, with some distance between Seattle and the true contenders in the NFC. The Seahawks have three NFC Championships to their name, including most recently in 2013 and 2014.
What Are The Seattle Seahawks Odds To Win The NFC West?
The Seattle Seahawks are in arguably one of the toughest divisions in the NFL in the NFC West. This is amplified this year, with the Cardinals and Rams being better than expected coming into the season plus the injuries to Seattle. They currently hold the longest odds to win the NFC West by a large margin.
2021 Seattle Seahawks Futures Odds
Super Bowl Odds: +10000
NFC Championship: +5000
NFC West: +2500
Seattle Seahawks ATS Betting History
2020: 8-9
2019: 8-9-1
2018: 10-5-2
2017: 6-9-1
2016: 9-9
Seattle Seahawks Over/Under Betting History
2020: 8-9
2019: 9-8-1
2018: 10-7
2017: 7-9
2016: 10-8
How To Bet On The Seahawks From My Phone
Fans of the Seattle Seahawks have seen their team be successful for a while. This time around bettors are using their phones to place bets on the proud franchise as they continue their success. With better perks on offshore betting sites, it is recommended that you create an offshore betting account while using your mobile phone. All you need is some kind of connection to the internet and the rest is very easy. These mobile betting sites will direct you straight to their Super Bowl sportsbook once you click on the betting platform. Unlike land-based sportsbooks, these offshore betting sites will offer a variety of betting options. Also, the betting lines can generally work toward your favor on these offshore sites, so why not take the easier route to make money?
Seahawks In-Game Sports Betting
Live betting is very popular and is something that many fans can do. Since Seahawk fans have a team that is looking for the big prize, live betting would be right up their alley. After the game has started, there are bets still that are available to wager on at these offshore betting sites. During the game, these sites post very intriguing prop bets, game lines, and alternate betting lines that would make any bettor happy. Offshore betting sites are the main options when it comes to placing live bets and this where you can get the most winnings as well.
Where To Bet On The Seattle Seahawks?
There is currently only one retail sportsbook in Washington, and it's located in the Snoqualmie Casino. No mobile betting is regulated by Washington however, betting on the Seahawks at Bovada is possible including game lines, player props and futures odds. Other sportsbooks can also be found in Oregon but they can be quite the drive.
2021 Seahawks Player Props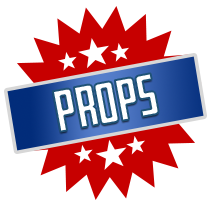 The Seattle Seahawks have one of the more dynamic offenses in the league that believe they can compete for a Super Bowl very soon. They have one of the premier dual threat quarterbacks in the league in Russell Wilson and also have a budding receiving duo in D.K. Metcalf and Tyler Lockett as well. Let's not forget about Chris Carson in the backfield either as he is one of the more consistent running backs in the league. That said, bettors can expect to find player prop bets on the Seahawks available for most of the skill players for every game.
Seattle Seahawks Playoff History
Since joining the league as an official team in 1974, the Seattle Seahawks have made their mark on the postseason. They have seen a playoff berth in 19 seasons since being established. Of those 18 playoff appearances, they have turned 11 of them into division championships, 3 conference championships and 1 Super Bowl victory.
Seahawks Playoff Appearances
The Seahawks saw their first playoff appearance come in 1983 which is just nine years after being established under Chuck Knox. The Seahawks, in fact, started off strong after their first postseason run as they went on to make three more playoff appearances in the '80s including 1984, 1987, and 1988 which were all under Knox as well. They saw one more playoff appearance prior to the 2000s in 1999 during Mike Holmgren's first season as the head coach. The Holmgren era continued four years later where he led them to five straight playoff appearances from 2003-2007. Their next playoff appearance did not come until 2010 which is when Pete Carroll first took over. From 2010 until the present day, Carroll led the Seahawks to the playoffs eight times including 2010, 2012-2016 and 2018-2020.
Seahawks Division Championships
Of their 19 playoff berths, the Seahawks have turned an impressive 11 of them into division championships. Their first division championship came in 1988 under Chuck Knox. The Holmgren stint in Seattle saw five division championships with the first one coming in 1999 and from 2004-2007. Under Pete Carroll, they have won four division championships with the first one in 2010 then 2013-2014 and their most recent one came in 2016.
Seahawks Conference Championships
After the divisional round, the Seahawks saw quite the drop off as they were only able to convert 3 of their 10 divisional championships into conference titles. Surprisingly enough, just one conference championship came with Mike Holmgren in 2005 as they had Matt Hasselbeck under center. Their other two came in back to back years for Pete Carroll and Russell Wilson in 2013-2014.
Seahawks Super Bowl Victories
The Seahawks have just one Super Bowl Championship to their name which came to them in 2014 for Super Bowl XLVIII with Pete Carroll calling the plays and Russell Wilson under center. The Seahawks took down the Broncos in their win in blowout fashion as they won with a final score of 43-8. Going into the game, however, the Seahawks were actually seen as 2.5-point underdogs and clearly demolished that in winning fashion. The Super Bowl MVP honors were given to Malcolm Smith on the defensive end as he had a 69-yard interception that he returned for a touchdown as well as 10 tackles and a fumble recovery.