Betting On Cincinnati Bengals To Win The Super Bowl

Betting on the Cincinnati Bengals to win the Super Bowl is not something that is done often. In the 2019-2020 season, the Bengals have been, bluntly, atrocious, putting up the worst record in the league. Now, you might be asking, why is this page even here? They had the worst record in the league, they obviously aren't winning the Super Bowl. However, that doesn't stop the crazed fans from betting on the Bengals to win the Super Bowl.
The news for the Bengals isn't all bad, however, as their terrible record gives them the number one pick in the draft, which is absolutely loaded. The Bengals are expected to select LSU quarterback Joe Burrow, the Heisman Trophy winner, record-breaker, and National Championship winner. As of right now, betting on the Bengals to win the Super Bowl might be a bad idea, but once they add the talent of Burrow, the sky is the limit for the Cincinnati Bengals.
How The Cincinnati Bengals Are Affected By
COVID-19
The Cincinnati Bengals have seen two of their players decide to sit out of the 2020 season over coronavirus concerns. Those players being defensive tackle, Josh Tupou and offensive tackle, Isaiah Prince. The only players on the Bengals who have been placed on the reserve/COVID-19 list are John Ross and Kendall Futrell who have both returned to the team.
On August 25th the team announced that they will not allow any fans at their first home game but now fans are indeed allowed at the games at a limited number. Just 12,000 fans are allowed to attend Bengals games this season.
Cincinnati Bengals Playoff History
| | | |
| --- | --- | --- |
| Playoff Appearances | 14 | 1970, 1973, 1975, 1981, 1982, 1988, 1990, 2005, 2009, 2011, 2012, 2013, 2014, 2015 |
| Division Championships | 9 | 1970, 1973, 1981, 1988, 1990, 2005, 2009, 2013, 2015 |
| Conference Championships | 2 | 1981, 1988 |
| Super Bowl Victories | 0 | |
| Super Bowl Losses | 2 | 1982 (XVI), 1989 (XXIII) |
| Super Bowl Winning Quarterbacks | 0 | |
| Super Bowl Winning Coaches | 0 | |
| Super Bowl MVPs | 0 | |
When Will Bengals Fans Be Able To Bet At Ohio Sportsbooks?
Fortunately for Cincinnati Bengals fans and bettors, there are online sports betting options available at NFL sportsbooks like Bovada, which offers all of the same features that a land-based sportsbook would offer. As for when there will be land-based books available, there was an attempt to legalize them in Ohio but those attempts had stalled due to the coronavirus pandemic.
Cincinnati Bengals 2020 Betting Trends
The Cincinnati Bengals took on their sixth loss of the season in Week 10 against the undefeated Pittsburgh Steelers 36-10 in a game they went into seen as 7.5-point underdogs which they clearly did not cover. The Bengals go up against the Washington Football Team in Week 11 where they are seen as underdogs again but this time at just 1.5-points. Despite their losing regular-season record, the Bengals have done well against the spread this season as they have gone 6-3 by an average margin of +0.6-points. In the Bengals last four games against a team with a losing record, they have gone 4-0 against the spread. In their last four meetings with Washington, the underdog going into the game has gone 4-0 against the spread.
What Are Cincinnati Bengals Odds To Win The Super Bowl?
It is to no surprise that the Cincinnati Bengals odds to win the Super Bowl are down towards the bottom of the Super Bowl odds board at +75000. They originally opened up at +10000 and have seen a tremendous fall as they have lost a good bit of games thus far. They are clearly in a rebuilding state now which is the reason their Super Bowl odds are where they are.
What Are the Cincinnati Bengals Odds To Win The AFC Championship?
Like their odds to win the Super Bowl, their AFC Championship odds are also seen as super longshot at +50000 which are the third-longest in the conference. Against the AFC this season, the Bengals have a well below .500 record which certainly plays a role in their longshot odds. As long as they keep dropping their conference games, they will remain down low.
What Are The Cincinnati Bengals Odds To Win The AFC North?
Unfortunately for the Bengals, they are the owners of the longest odds in the division and that is thanks to them sharing the AFC North with the undefeated Pittsburgh Steelers and the Baltimore Ravens. Their odds opened up at +8000 but as the season has gone on and they continued to lose their games, their odds continued to fall.
Betting On The Bengals Draft Odds
The Cincinnati Bengals took a step in the right direction by using the NFL Draft and they need to keep using the draft to build towards success. Betting on the Bengals draft picks is possible with the use of an online sportsbook. Local books won't offer many (or any) lines on this NFL event so find all of the Bengals draft odds online. Make sure your account is created in time.
Betting The Bengals Projected Win Total
The Bengals finished with a nightmarish 2-14 record in the 2019 season, but there is nowhere to go but up for them. Online sportsbooks have set the Bengals projected win total at 5.5 for the 2020 season with Joe Burrow under the helm. The hopes are not high on the Bengals, but their projected win total is a realistic expectation going into the new season.
2020 Bengals Player Props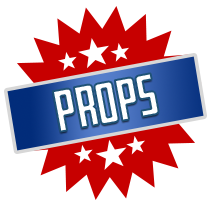 The Bengals are looking to turn the page from their awful 2019 season and turn things around under their rookie quarterback, Joe Burrow. The team is also getting back A.J. Green as their top receiver along with Tyler Boyd who is coming off a good year. Joe Mixon will also look to have a bounce-back year as he was not able to get things rolling during the 2019 campaign.
Joe Burrow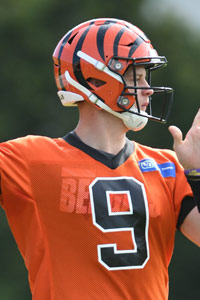 Joe burrow has some very high expectations for his rookie season. He is fresh off of a National Championship win at LSU and is looking to stay hot. Online sportsbooks have his season stats set at 22.5 touchdowns with the over favored at 3749.5 passing yards with both sides of the line even.
A.J. Green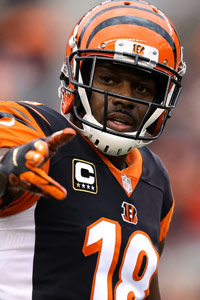 After missing the entirety of the 2019 season due to an injury, A.J. Green is looking to have a major comeback year and bettors and fans should expect nothing less from the star receiver. NFL betting sites are banking on him having a strong comeback as his season totals are set at 7.5 touchdowns, 975.5 yards which are both favored to be under as well as 69.5 receptions with both sides even.
Tyler Boyd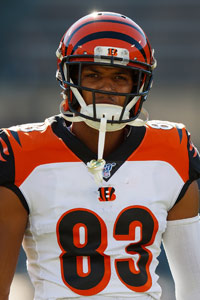 After stepping into the number one option role, Tyler Boyd out up a great season as he had career highs across the board. He put up 1,046 yards with five touchdowns on 90 receptions. With A.J. Green back in the loop, NFL betting sites have his season totals listed at 5.5 touchdowns and 950.5 yards which are both even on both sides along with 84.5 receptions with the under favored.
Joe Mixon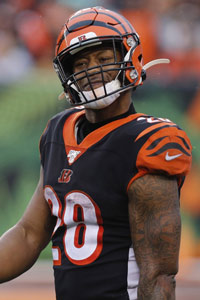 Some might say that Joe Mixon had himself a forgetful season. Mixon's numbers from the 2019 season were 1,137 yards with just five touchdowns. Both of those numbers are down from last year as well. Online sportsbooks have taken that into consideration when setting his season totals at 1149.5 rushing yards with the over and under even.
Cincinnati Bengals Playoff History
The Cincinnati Bengals were established back in 1967. Since they were established, they have been able to muscle in 14 playoff appearances, 9 division championships and 2 conference championships. They do not have any Super Bowl victories but have been to two Super Bowls.
Bengals Playoff Appearances
In the Bengals 53 years of existence, they have been able to make the playoffs on 14 different occasions. Their first head coach, Paul Brown, has led them to three playoff appearances with their first one coming in 1970 then again in 1973 and again in 1975. Forrest Gregg then led them to two back to back playoff appearances in 1981 and 1982. The Sam Wyche era only saw two playoff appearances in his seven years of service in 1988 and 1990. The Marvin Lewis era is where things really took off for them as they saw 7 playoff appearance from 2003 to the present day in which 2015 was their most recent one.
Bengals Division Championships
Of the Bengals 14 playoff appearances, they saw 9 of them as division champions. The Bengals first two division championships came in their first two playoff appearances in 1970 and 1973. Forrest Gregg was only able to lead them to one more division championship that came in 1981. Sam Wyche was able to lead them to two more in 1988 and 1990. The remaining four came in 2005, 2009, 2013 and 2015 with Marvin Lewis.
Bengals Conference Championships
The Bengals have not been very efficient when turning their playoff appearances and division championships into conference championships as they only have two conference championships to their name. Their first one came in 1981 under coach Gregg and their second came in 1988 under coach Wyche.
In their 1981 AFC Championship game, they defeated the San Diego Chargers with a final score of 27-7 after being seen as 4.5-point favorites going into the game. Their second AFC Championship in 1988, they faced off with the Buffalo Bills and defeated them 21-10. The Bengals again had no problems covering the spread as they were 4-point favorites here as well.
Bengals Super Bowl Victories
Given that the Bengals have won two conference championships, they have been to two Super Bowls but have not been able to cash in on any of them. The two coaches to lead them to each appearance were Forrest Gregg in 1982 and Sam Wyche in 1988 and both times they faced off against the San Francisco 49ers.
Their first time around for Super Bowl XVI, they were defeated with a final score of 26-21. They went into the game being seen as just 1-point underdogs and clearly did not cover the spread. Their quarterback at the time was Ken Anderson who went for 300 yards and two touchdowns in the game but also threw two interceptions.
In 1988 for Super Bowl XXIII, the Niners took them down but this time by four points with a 20-16 final score. The Bengals did in fact cover the spread here as they went into the game being seen as 6-point underdogs and lost by just 4. Their quarterback in this one was Boomer Esiason who went for just 144 yards and no touchdown.