Betting On The Cincinnati Bengals To Win The Super Bowl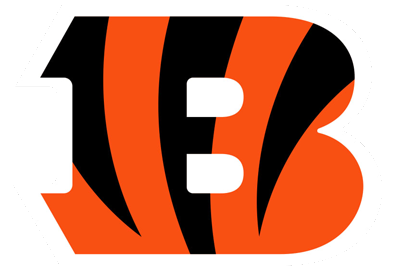 Many were quick to count out the Cincinnati Bengals going into the 2021-22 season and they quickly and firmly proved their doubters wrong by winning the AFC Championship and contending for a Super Bowl. Fast track to the 2022-23 season, this young Bengals core has some valuable experience under their belts and can surely use that to make another strong run for a potential Super Bowl. They have proven that they have what it takes to contest with any team in the league. Their +2000 preseason Super Bowl odds are the shortest they have been since 2016 when opening with +2000 as well.
They have tons to look forward to going into 2022-23. Joe Burrow has quickly developed into one of the best young quarterbacks in the league and has truly learned how to read defenses and lead an offense. They also have one of the top receiving cores made up of Ja'Marr Chase, the 2021-22 Offensive Rookie of the Year, and a speed demon in Tee Higgins. Let's not forget about Joe Mixon either as he finished with top-5 numbers last season as well rounding out this team to an offensive masterpiece.
As you look to bet on the Cincinnati Bengals, you will need to find as much information as possible before laying your bets. All of their betting information can be found right here including all of their season odds, their past betting trends, a brief history of their past playoff runs, and much more. You will even see which are the best online sportsbooks to find Cincinnati Bengals odds.
Cincinnati Bengals Playoff History
| | | |
| --- | --- | --- |
| Playoff Appearances | 15 | 1970, 1973, 1975, 1981, 1982, 1988, 1990, 2005, 2009, 2011, 2012, 2013, 2014, 2015, 2021 |
| Division Championships | 10 | 1970, 1973, 1981, 1988, 1990, 2005, 2009, 2013, 2015, 2021 |
| Conference Championships | 2 | 1981, 1988 |
| Super Bowl Victories | 0 | |
| Super Bowl Losses | 3 | 1982 (XVI), 1989 (XXIII), 2021 (LVI) |
| Super Bowl Winning Quarterbacks | 0 | |
| Super Bowl Winning Coaches | 0 | |
| Super Bowl MVPs | 0 | |
Bengals Playoff Record By Round
Overall: 8-15
Wild Card: 2-8
Divisional Round: 3-4
Conference Championship: 3-0
Super Bowl: 0-3
What Are Cincinnati Bengals Odds To Win The Super Bowl?
After winning the AFC and making it to the Super Bowl during the 2021 season, the Bengals have had shorter odds for all of their future odds during the 2022 offseason. These odds have slightly changed over the months of the offseason but the Bengals opened up the regular season with +2000 Super Bowl odds.
There was a ton of optimism for the Bengal's 2022-23 NFL season, after receiving big upgrades to their offensive line from 2021. Joe Burrow and Ja'Marr Chase both rented the season with playoff experience for the first team in either NFL career. However, the Bengals have dropped their first two games of the season and Burrow had five turnovers in their first game. The Bengals offense was also slow in Dallas, showing real concern for betting on the Bengals in 2022 at legal sportsbooks.
What Are the Cincinnati Bengals Odds To Win The AFC Championship?
Cincinnati's AFC Championship odds did see a tremendous jump forward after all of their offseason additions. Especially considering they already opened near the top at +1100 before the offseason and draft began. They now sit strong as one of the few teams with odds under +1000 to win the conference and head back to the Super Bowl. Their +1100 preseason odds are the shortest they have been since 2014.
What Are The Cincinnati Bengals Odds To Win The AFC North?
Cincinnati did open as the favorite to win the AFC North, however, they did drop back to the second shortest odds being that the Cleveland Browns made arguably the biggest move of the offseason in acquiring Deshaun Watson. Although dropping back slightly, they did see their odds stay put to where they were at opening which are the shortest they have been over the last four seasons.
2023 Cincinnati Bengals Betting Odds
Super Bowl: +2800
AFC Championship: +1600
AFC East: +275
Cincinnati Bengals ATS Betting History
2021: 14-7
2020: 9-7
2019: 6-10
2018: 9-7
2017: 9-7
2016: 7-9
Cincinnati Bengals Over/Under Betting History
2021: 8-13
2020: 7-8-1
2019: 7-9
2018: 8-6-2
2017: 7-9
2016: 6-10
Cincinnati Bengals Super Bowl 57 Player Props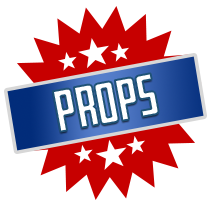 While many choose to wager on the Bengals odds to win the Super Bowl, experienced bettors know there are far more wagers to be made. Bettors can expect to find different player prop odds on Joe Burrow, Joe Mixon, Ja'Marr Chase, and Tee Higgins along with the rest of the young receiving core. Bets can be placed on the Bengals players receiving yard total, rushing yard total, and even their passing yard totals as well as player futures odds as well.
Bengals Player Futures Odds
Regular Season MVP: Joe Burrow +2000
Regular Season MVP: Ja'Marr Chase +15000
Joe Burrow is amongst the favorites to win the MVP after a breakout season in 2021 that saw him go for over 4,600 yards and 34 touchdowns while leading his team to the Super Bowl. If Burrow can repeat that type of performance with the upgraded roster that the Bengals have built around him, it would be hard seeing the award go to anyone else.
Looking at Ja'Marr Chase, he is favored to lead the NFL in touchdowns this season after he finished third in touchdowns last season with 13 as a rookie. Chase was second on the Bengals last season in targets with 14, however, he led in receptions with 11 in which five of them turned into touchdowns. Being that only five touchdowns on his 13 last season were in the redzone, it just goes to show that he is a scoring threat from anywhere on the field making his odds that much more valuable.
Joe Mixon is in a great spot to lead the league in touchdowns this season after putting up a career-high 13 last season. The main factor here is that once the Bengals get to the redzone, they heavily rely on Mixon being that all of his scores came within 20 yards. That alone is a good enough reason to take his odds.

BOVADA RATING
Safety + Security:  

Reliability:  

Customer Service:  

Payout Times:  

Bonuses:  
Bovada
Best Book For Future Bengal Betting
When betting on the Cincinnati Bengals, Bovada Sportsbooks had future bets for the teams Super Bowl, AFC, AFC North, and player prop betting odds. These odds are updated each week as the Bengals finish another week of the regular season. They opened the season at +2000 Super Bowl 57 odds at Bovada but the line has been growing over the first couple of weeks of the season. Whether wanting to take the bet on another historic Bengals playoff run or betting on the over/under for the team's win totals, Bovada has all Bengals betting fans covered.

BETONLINE RATING
Safety + Security:  

Reliability:  

Customer Service:  

Payout Times:  

Bonuses:  
BetOnline
Crypto Betting In Cincinnati
With 17 different types of cryptocurrencies available, BetOnline makes depositing and withdrawing simple and secure with cryptos like Bitcoin, Ethereum, and 15 others. All of these cryptos can be legally purchased and used to deposit for all Ohio residents. The online sportsbook charges no fees for any transactions with a cryptocurrency, including redeeming promotions with the payment method. These transactions are 100% safe and offer the most efficient betting experience for all Bengals bettors in Cincinnati.

Safety + Security:

Reliability:

Customer Service:

Payout Times:

Bonuses:
MyBookie
Betting Bonuses On The Bengals
Whether betting with MyBookie for the first time or the 19th time, the legal sportsbooks offer a bonus for all players that can be used on the Bengal's 2022 NFL season. The welcome bonus is for new players only and has $1,000 up for grabs through a $1,000 initial deposit. For already existing players, MyBookie offers a 25% match deposit bonus that does not have a limit for the maximum bonus available. These bonuses generate betting credits that can be used to wager on Bengals' future odds, live betting odds, or any team/player props available at MyBookie.
When Will Bengals Fans Be Able To Bet At Ohio Sportsbooks?
Bengals fans can already wager in Ohio thanks to online sportsbooks located internationally. These books, including big names like Bovada and BetOnline, are already available in the state with no issue for Bengals bettors. However, there are no land-based sportsbooks in Ohio available at the moment, and no state-regulated online sportsbooks up and running either. With neighboring states having no issues taking Super Bowl odds, Bengals fans will have to wait before betting on the Super Bowl at an Ohio sportsbook, but the international books are already up and running.
States Near Ohio With Retail Sportsbooks
Indiana
Michigan
Pennsylvania
West Virginia
Illinois
Cincinnati Bengals Mobile Betting
Cincinnati Bengals betting odds can be found and accessed very easily and from just about anywhere. This is possible through mobile betting as online sportsbooks can be accessed right from your hand from any smartphone that offers internet access such as an iPhone or Android. From game props and player props to the normal game lines and futures odds, bettors can access these odds from just about anywhere including live from a Bengals home game. Mattress Mack, the sports betting legend, placed a $4.5 million dollar bet on the Bengals to set the mobile sports betting record.
Betting On Cincinnati Bengals Team Props
There are hundreds of different prop bets on the Cincinnati Bengals to choose from throughout the season whether it is a prop for a weekly game or a season-long prop bet. With the prop bets that last all season long, you have great options to choose from such as their odds to make the playoffs and their projected win totals.
Cincinnati Bengals Win Total
Over 10 -130
Under 10 +100
Cincinnati Bengals Odds To Make Playoffs
The Bengals win total for the 2022-23 season is tied for their highest all-time and they are also favored to hit the over as well. While this might look enticing on paper, if history was to repeat itself, the Bengals could be staring at the under. In the seven times that they've been given a 9-win total or higher, they've stayed under six times. As for their odds to make the playoffs, these are their most expensive odds that they've seen to do so since 2009, It is also just the third time that they've had odds under even to make the playoffs. Aside from just their win total and playoff odds, you can bet on Bengals team props from multiple different topics that can be found right here as well.
Bengals Team Props
Allow The Most Sacks +2800
Score Fewest Points +7500
Score Most Points +1400
Fewest Wins +10000
Most Wins +2000
Cincinnati Bengals Odds History
| Year: | Super Bowl Odds: | AFC Odds: | AFC North Odds: | Odds To Make Playoffs: |
| --- | --- | --- | --- | --- |
| 2022 | +2000 | +1100 | +240 | -135 (TBD) |
| 2021 | +15000 | +8000 | +2500 | +450 (Make) |
| 2020 | +20000 | +10000 | +2000 | +550 (Miss) |
| 2019 | +20000 | +10000 | +1600 | +750 (Miss) |
| 2018 | +8000 | +4000 | +1000 | +375 (Miss) |
| 2017 | +8000 | +4000 | +450 | +200 (Miss) |
| 2016 | +2000 | +1200 | +160 | -115 (Miss) |
| 2015 | +4000 | +2000 | +225 | +105 (Make) |
| 2014 | +2200 | +900 | +180 | -110 (Make) |
| 2013 | +2800 | +1100 | +200 | +100 (Make) |
Cincinnati Bengals Playoff History
The Cincinnati Bengals were established back in 1967. Since they were established, they have been able to muscle in 15 playoff appearances, 10 division championships, and 2 conference championships. They do not have any Super Bowl victories but have been to three Super Bowls.
Bengals Playoff Appearances
The Bengals have been able to clinch a playoff berth 15 times in their history. Their first head coach, Paul Brown, has led them to three playoff appearances with their first one coming in 1970 then again in 1973 and again in 1975. Forrest Gregg then led them to two back to back playoff appearances in 1981 and 1982. The Sam Wyche era only saw two playoff appearances in his seven years of service in 1988 and 1990. The Marvin Lewis era is where things really took off for them as they saw 7 playoff appearances between 2003 and 2015. Zac Taylor has led them to their most recent appearance in 2021.
Bengals Division Championships
Of the Bengals' 15 playoff appearances, they saw 9 of them as division champions. The Bengals' first two division championships came in their first two playoff appearances in 1970 and 1973. Forrest Gregg was only able to lead them to one more division championship that came in 1981. Sam Wyche was able to lead them to two more in 1988 and 1990. The remaining five came in 2005, 2009, 2013, 2015, and 2021 with Marvin Lewis and Zac Taylor.
Bengals Conference Championships
The Bengals have not been very efficient when turning their playoff appearances and division championships into conference championships as they only have three conference championships to their name. Their first one came in 1981 under coach Gregg and their second came in 1988 under coach Wyche. In their first two conference championship games, they went in a favorite by 4 or more points. Fast track to 2021 under Zac Taylor, they were a 7-point underdog to the Kansas City Chiefs and came out victorious.
Bengals Super Bowl Victories
With the Bengals three conference championships, that means they have been to the Super Bowl three times as well. However, they have gone 0-3 in the Super Bowl having struggled to cash their odds. Their first two Super Bowls in 1982 (XVI) with Forrest Gregg and in 1988 (XXII) with Sam Wyche both came as losses against the San Francisco 49ers. Their latest Super Bowl appearance came in 2021 with Zac Taylor where they fell short to the Los Angeles Rams.
Bengals Have Mastered The Art Of Comebacks
The Cincinnati Bengals have some of the biggest comebacks in the NFL and in crucial games. Their largest comebacks were of 21 points which came first in 1981 to the Seattle Seahawks and again in 1995 against the Minnesota Vikings. Their most recent comeback though came in the 2022 AFC Championship game where they trailed the Kansas City Chiefs by 18 points. The Chiefs took an early 21-3 lead with 5 minutes remaining in the first half. The Bengals went on to score 20 unanswered points, holding the Patrick Mahomes-led Chiefs to only three second-half points. Taking the lead with 6 minutes left, Evan McPherson hit a game-winning field goal in overtime locking this Bengals playoff comeback into history for their Super Bowl 56 run.