Betting On Cincinnati Bengals To Win The Super Bowl

Betting on the Cincinnati Bengals to win the Super Bowl is not something that is done often, especially in recent years. The Bengals have made the playoffs 14 times in their teams history but are currently in the middle of a playoff drought as they have not made the postseason in the last five years. That is due to a lack of consistency that they have encountered over the years throughout all parts of their team.
The Bengals might be turning a page as Joe Burrow continues to emerge as a quarterback. There are other young stars that are starting to emerge for the Bengals as well in Tee Higgins, Ja'Marr Chase, and Joe Mixon. Their defense has also held its own and continues to grow every week.
You can find plenty of Bengals odds on online sportsbooks in addition to their Super Bowl odds. Their odds offer a great understanding of where the Bengals have been as well as where they stand moving forward. While they are still a team on the rise, betting on their Super Bowl 56 odds Bengals may be quite the payout if it hits.
Bengals Playoff Record By Round
Overall: 6-14
Wild Card: 2-8
Divisional Round: 2-4
Conference Championship: 2-0
Super Bowl: 0-2
Cincinnati Bengals Playoff History
| | | |
| --- | --- | --- |
| Playoff Appearances | 15 | 1970, 1973, 1975, 1981, 1982, 1988, 1990, 2005, 2009, 2011, 2012, 2013, 2014, 2015, 2021 |
| Division Championships | 10 | 1970, 1973, 1981, 1988, 1990, 2005, 2009, 2013, 2015, 2021 |
| Conference Championships | 2 | 1981, 1988 |
| Super Bowl Victories | 0 | |
| Super Bowl Losses | 2 | 1982 (XVI), 1989 (XXIII) |
| Super Bowl Winning Quarterbacks | 0 | |
| Super Bowl Winning Coaches | 0 | |
| Super Bowl MVPs | 0 | |
What Are Cincinnati Bengals Odds To Win The Super Bowl?
The Cincinnati Bengals have been one of the worst NFL franchises in recent history. Since 2015, they have not finished with an above .500 record, which certainly plays a role in their Super Bowl odds being so low on the odds board. However, an explosive young offense featuring Joe Burrow, Joe Mixon, Ja'Marr Chase, Tee Higgins, and Tyler Boyd have buoyed the Bengals out of the absolute bottom of the Super Bowl futures odds table. Despite this, they remain in the bottom half of the odds table.
What Are the Cincinnati Bengals Odds To Win The AFC Championship?
Along with the Bengals' ongoing playoff drought, they have not made the AFC Championship game since 1988, a game that the Bengals won. Being that they have not made the AFC Championship game since, the AFC Championship odds for the Bengals are fairly long, and they sit in the bottom half of the conference futures odds table.
What Are The Cincinnati Bengals Odds To Win The AFC North?
The Bengals are currently sitting on nine AFC North division championships with their latest one coming back in their last playoff appearance back in 2015. Since then, they have either finished in third or fourth place in the division and with the competition rising amongst the AFC North teams, online sportsbooks have the AFC North division odds for the Bengals sitting behind the rest.
2022 Cincinnati Bengals Betting Odds
Super Bowl: +1800
AFC Championship: +800
Cincinnati Bengals ATS Betting History
Cincinnati Bengals Over/Under Betting History
When Will Bengals Fans Be Able To Bet At Ohio Sportsbooks?
No land-based sportsbooks in Ohio are regulated or available at the moment but there have been plenty of attempts to change this. With neighboring states having no issues taking Super Bowl odds, Bengals fans will have to wait before betting on the Super Bowl at an Ohio sportsbook. Fortunately, there are online sports betting options available at NFL sportsbooks like Bovada, which offers all of the same features that a land-based sportsbook would offer.
Cincinnati Bengals Mobile Betting
Cincinnati Bengals betting odds can be found and accessed very easily and from just about anywhere. This is possible through mobile betting as online sportsbooks can be accessed right from your hand from any smartphone that offers internet access such as an iPhone or Android. From game props and player props to the normal game lines and futures odds, bettors can access these odds from just about anywhere including live from a Bengals home game.
2021 Bengals Player Props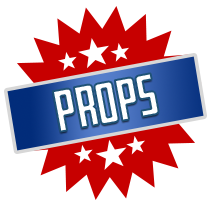 The Cincinnati Bengals, although clearly in rebuilding mode, there is still lots to look forward to on this young team. Bettors can expect to find different player prop odds on Joe Burrow, Joe Mixon, rookie receiver, Ja'Marr Chase along with the rest of the young receiving core. Bets can be placed on the Bengals players receiving yard total, rushing yard total and even their passing yard totals.
Cincinnati Bengals Playoff History
The Cincinnati Bengals were established back in 1967. Since they were established, they have been able to muscle in 15 playoff appearances, 10 division championships and 2 conference championships. They do not have any Super Bowl victories but have been to two Super Bowls.
Bengals Playoff Appearances
The Bengals have been able to clinch a playoff berth 15 times in their history. Their first head coach, Paul Brown, has led them to three playoff appearances with their first one coming in 1970 then again in 1973 and again in 1975. Forrest Gregg then led them to two back to back playoff appearances in 1981 and 1982. The Sam Wyche era only saw two playoff appearances in his seven years of service in 1988 and 1990. The Marvin Lewis era is where things really took off for them as they saw 7 playoff appearances between 2003 and 2015. Zac Taylor has led them to their most recent appearance in 2021.
Bengals Division Championships
Of the Bengals' 15 playoff appearances, they saw 9 of them as division champions. The Bengals' first two division championships came in their first two playoff appearances in 1970 and 1973. Forrest Gregg was only able to lead them to one more division championship that came in 1981. Sam Wyche was able to lead them to two more in 1988 and 1990. The remaining five came in 2005, 2009, 2013, 2015, and 2021 with Marvin Lewis and Zac Taylor.
Bengals Conference Championships
The Bengals have not been very efficient when turning their playoff appearances and division championships into conference championships as they only have two conference championships to their name. Their first one came in 1981 under coach Gregg and their second came in 1988 under coach Wyche.
In their 1981 AFC Championship game, they defeated the San Diego Chargers with a final score of 27-7 after being seen as 4.5-point favorites going into the game. Their second AFC Championship in 1988, they faced off with the Buffalo Bills and defeated them 21-10. The Bengals again had no problems covering the spread as they were 4-point favorites here as well.
Bengals Super Bowl Victories
Given that the Bengals have won two conference championships, they have been to two Super Bowls but have not been able to cash in on any of them. The two coaches to lead them to each appearance were Forrest Gregg in 1982 and Sam Wyche in 1988 and both times they faced off against the San Francisco 49ers.
Their first time around for Super Bowl XVI, they were defeated with a final score of 26-21. They went into the game being seen as just 1-point underdogs and clearly did not cover the spread. Their quarterback at the time was Ken Anderson who went for 300 yards and two touchdowns in the game but also threw two interceptions.
In 1988 for Super Bowl XXIII, the Niners took them down but this time by four points with a 20-16 final score. The Bengals did in fact cover the spread here as they went into the game being seen as 6-point underdogs and lost by just 4. Their quarterback in this one was Boomer Esiason who went for just 144 yards and no touchdown.
Bengals Face Difficulties Making Up Large Playoff Deficits
In their over 50 season history as an NFL franchise, the Cincinnati Bengals have been fairly bad at making up large deficits, especially in the playoffs. They have never made up a deficit of 7 points or more in their playoff appearances. This is in line with their regular season performance in respect to comebacks, as they have only managed to come back from an over 14 point lead nine times in their entire franchise history.