Cincinnati Bengals Super Bowl 58 Odds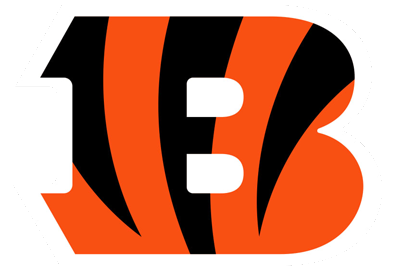 The Cincinnati Bengals odds to win Super Bowl 58 are right up there with the rest of the contenders in the league at +850. Their opening Super Bowl odds have shortened in each of the last four seasons. This also marks the first time that their preseason Super Bowl odds open under +1000 since way back in 1989 when they opened at +600 odds when they saw a trip to the Super Bowl. The Bengals have been to three Super Bowls, however, never won.
Anything relating to how to bet on Super Bowl 58 odds for the Bengals can be found right on this page. From their different futures odds to win the AFC Championship or AFC North division title to several prop odds on both their team as a whole and players. We'll also show you how to bet on the Bengals with an NFL online betting site and a brief breakdown of their playoff and betting history.
The Bengals drafted DE, Myles Murphy with the 28th pick in 2023
Cincinnati has been to two straight AFC title games
Joe Burrow has thrown for 4,400+ yards in his last two seasons
Cincinnati Bengals Playoff History
| | | |
| --- | --- | --- |
| Playoff Appearances | 16 | 1970, 1973, 1975, 1981, 1982, 1988, 1990, 2005, 2009, 2011, 2012, 2013, 2014, 2015, 2021, 2022 |
| Division Championships | 12 | 1970, 1973, 1981, 1982, 1988, 1990, 2005, 2009, 2013, 2015, 2021, 2022 |
| Conference Championships | 2 | 1981, 1988 |
| Super Bowl Victories | 0 | |
| Super Bowl Losses | 3 | 1982 (XVI), 1989 (XXIII), 2021 (LVI) |
| Super Bowl Winning Quarterbacks | 0 | |
| Super Bowl Winning Coaches | 0 | |
| Super Bowl MVPs | 0 | |
Bengals Playoff Record By Round
Overall: 12-16
Wild Card: 4-8
Divisional Round: 5-4
Conference Championship 3-1
Super Bowl 0-3
What Are the Cincinnati Bengals Odds To Win The AFC Championship?
The Bengals have been to two straight AFC Championship games and won one over the last two seasons. Their preseason AFC Championship are at +460 which is the first time that they open under +1000 odds in the last eight seasons and their first in the +400 range since the 1971 season. Looking at how their online AFC Championship betting odds have progressed compared to their last two seasons, by Week 14 they've been cut in half to where they opened before the season.
What Are The Cincinnati Bengals Odds To Win The AFC North?
The Cincinnati Bengals have turned a new leaf with their AFC North division betting odds since 2021 cashing in both years after not winning since 2015 and finishing in either third or fourth place since then. Given that they have won the last two AFC North championships, their opening odds continued on a favorable trend coming in at +115 ahead of the rest of the division.
2023-24 Betting Odds For The Cincinnati Bengals
Super Bowl: TBD
AFC Championship: TBD
Cincinnati Bengals 2023-24 Player Prop Odds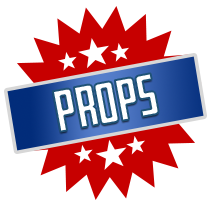 Super Bowl 58 player props on the Bengals are easy to come by and easy to bet on as they usually consist of player totals for yardage and other offensive stats both each week and for the whole season. For the season-long totals, you can bet on if a certain player will go over or under the set number in that specific category. Weekly player prop odds are similar with how you bet on them, but you are betting over or under for that specific game.
2023-24 Team Props For The Cincinnati Bengals
Team props come similarly to player props in both season-long and weekly forms. They do differ though with weekly props being alternate line totals or odds for a specific half or quarter of the game. Season-long team props include things like their projected season win total and their odds to miss or make the playoffs. Since making the Super Bowl in the 2021-22 season, the Bengals have been favored and gone over their win total. They have also made the playoffs in their last two seasons.
Cincinnati Bengals Win Total
Over 11.5 Wins +105
Under 11.5 -135
Cincinnati Bengals Odds To Make Playoffs
Cincinnati Bengals Betting History
| Year | Super Bowl Odds | AFC Odds | AFC North Odds | Odds to Make Playoffs |
| --- | --- | --- | --- | --- |
| 2023 | +850 | +460 | +110 | -350 (TBD) |
| 2022 | +2000 | +1100 | +240 | -145 (Make) |
| 2021 | +15000 | +8000 | +2500 | +450 (Make) |
| 2020 | +20000 | +10000 | +2000 | +550 (Miss) |
| 2019 | +20000 | +10000 | +1600 | +750 (Miss) |
| 2018 | +8000 | +4000 | +1000 | +375 (Miss) |
| 2017 | +8000 | +4000 | +450 | +200 (Miss) |
| 2016 | +2000 | +1200 | +160 | -115 (Miss) |
| 2015 | +4000 | +2000 | +225 | +105 (Make) |
| 2014 | +2200 | +900 | +180 | -110 (Make) |
| Year | ATS Records | O/U Records |
| --- | --- | --- |
| 2023 | TBD | TBD |
| 2022 | 13-6 | 7-11-1 |
| 2021 | 14-7 | 8-13 |
| 2020 | 9-6-1 | 8-8 |
| 2019 | 6-9-1 | 7-8-1 |
| 2018 | 9-7 | 8-6-2 |
| 2017 | 9-7 | 6-9-1 |
| 2016 | 6-9-1 | 6-10 |
| 2015 | 12-3-2 | 7-10 |
| 2014 | 8-8-1 | 6-11 |
Best Deposit Methods For Bengals Betting
While Bitcoin and other cryptocurrencies are the most efficient way to bet on the Bengals, there are other sportsbook deposit methods Super Bowl 58 betting. It is extremely difficult to find a Super Bowl sportsbook deposit method that would process faster or be as secure as Bitcoin in Cincinnati. Instant deposits allow sportsbooks players to place wagers on live Bengals game lines, take advantage of long future Super Bowl odds, or bet on player awards odds for Ja'Marr Chase. These deposits methods can still be used to fund a sportsbook and the limits at Bovada can be found below:
| Payment Type | Min Deposit | Max Deposit | Fees |
| --- | --- | --- | --- |
| Bitcoin | $10 | $5,000 | None |
| Ethereum | $50 | $5,000 | None |
| Litecoin | $20 | $5,000 | None |
| Visa/Mastercard | $20 | $1,500 | 15.9% |
| MatchPay | $20 | $1,000 | None |
| Direct Bank Transfer | $50 | $450 | Vary |
| Player Transfer | $10 | $15,000 | None |
Best Bonuses For Betting On The Bengals
The Bengals have the chance to win bettors large payouts once again, after winning the AFC Championship during the 2021 season with +8000 preseason odds and making an appearance in the AFC Championship game in 2022. No matter what the Bengals' current future odds sit at, all sports betting players in all 50 states can boost their winnings by taking advantage of the several Super Bowl 58 deposit bonuses that are on the market. These Bengals bonuses have different max credits available depending on the sportsbook and the status of the player redeeming the promotion.
Bovada Welcome Bonus – $250 max with non-crypto, $750 max bonus with crypto, 5x rollover for both bonuses
BetOnline Welcome Bonuses – $1,000 max with non-crypto through 50% deposit match, $1,000 max with crypto through 100% deposit match, 10x rollover with crypto, and a 14x rollover with non-crypto transactions
SportsBetting Reload Bonus – $250 max with non-crypto, $350 max with crypto, 6x rollover with non-crypto, and 8x rollover with crypto transactions
Bengals Betting With Crypto
Whether betting on the Bengals Super Bowl odds, AFC Odds, or odds to take the North, online sportsbooks have the option to deposit with many different types of cryptocurrencies. These transactions with crypto are secure and trusted for the online sportsbooks that are recommended on this page. Online sportsbooks with Super Bowl odds like BetOnline offer 17 different coins for deposits, withdrawals, and bonus redemptions. When betting with crypto on the Bengals, there are zero fees for all transactions and a 24–48-hour window for receiving payouts.
Bitcoin
Ethereum
Tether
Solana
Stellar
Avalanche
Binance Coin
Tron
Ripple
Shiba Inu
Polygon
Litecoin
Chainlink
Cardano

BOVADA RATING
Safety + Security:  

Reliability:  

Customer Service:  

Payout Times:  

Bonuses:  
Bovada
Best Book For Future Bengal Betting
When betting on the Cincinnati Bengals, Bovada Sportsbooks had future bets for the teams Super Bowl, AFC, AFC North, and player prop betting odds. These odds are updated each week as the Bengals finish another week of the regular season. They opened the season at +2000 Super Bowl 57 odds at Bovada but the line has been growing over the first couple of weeks of the season. Whether wanting to take the bet on another historic Bengals playoff run or betting on the over/under for the team's win totals, Bovada has all Bengals betting fans covered.

BETONLINE RATING
Safety + Security:  

Reliability:  

Customer Service:  

Payout Times:  

Bonuses:  
BetOnline
Crypto Betting In Cincinnati
With 17 different types of cryptocurrencies available, BetOnline makes depositing and withdrawing simple and secure with cryptos like Bitcoin, Ethereum, and 15 others. All of these cryptos can be legally purchased and used to deposit for all Ohio residents. The online sportsbook charges no fees for any transactions with a cryptocurrency, including redeeming promotions with the payment method. These transactions are 100% safe and offer the most efficient betting experience for all Bengals bettors in Cincinnati.

Safety + Security:

Reliability:

Customer Service:

Payout Times:

Bonuses:
MyBookie
Betting Bonuses On The Bengals
Whether betting with MyBookie for the first time or the 19th time, the legal sportsbooks offer a bonus for all players that can be used on the Bengal's 2023 NFL season. The welcome bonus is for new players only and has $1,000 up for grabs through a $1,000 initial deposit. For already existing players, MyBookie offers a 25% match deposit bonus that does not have a limit for the maximum bonus available. These bonuses generate betting credits that can be used to wager on Bengals' future odds, live betting odds, or any team/player props available at MyBookie.
Cincinnati Bengals Mobile Betting
Cincinnati Bengals betting odds can be found and accessed very easily and from just about anywhere. This is possible through mobile Super Bowl betting sites that can be accessed right from your hand from any smartphone that offers internet access such as an iPhone or Android. From game props and player props to the normal game lines and futures odds, bettors can access these odds from just about anywhere including live from a Bengals home game. Mattress Mack, the sports betting legend, placed a $4.5 million dollar bet on the Bengals to set the mobile sports betting record.
When Will Bengals Fans Be Able To Bet At Ohio Sportsbooks?
Bengals fans can already wager in Ohio thanks to online sportsbooks located internationally. These books, including big names like Bovada and BetOnline, are already available in the state with no issue for Bengals bettors. However, there are no land-based sportsbooks in Ohio available at the moment, and no state-regulated online sportsbooks up and running either. With neighboring states having no issues taking Super Bowl odds, Bengals fans will have to wait before betting on the Super Bowl at an Ohio sportsbook, but the international books are already up and running.
States Near Ohio With Retail Sportsbooks
Indiana
Michigan
Pennsylvania
West Virginia
Illinois
Cincinnati Bengals Playoff History
The Cincinnati Bengals were established back in 1967. Since they were established, their Super Bowl history has consisted of meaningless trips having never won a Super Bowl despite going to the game three times. They've been to the playoffs 16 times with 11 division championships, and 2 conference championships.
Bengals Playoff Appearances
The Bengals have been able to clinch a playoff berth 16 times in their history. Their first head coach, Paul Brown, led them to three playoff appearances starting in 1970. In 1973 and 1975 as well, it wasn't until 1981 when Forrest Gregg led them to back to back playoff appearances. The Sam Wyche era only saw two playoff appearances in his seven years of service in 1988 and 1990. The Marvin Lewis era is where things really took off for them as they saw 7 playoff appearances between 2003 and 2015. Zac Taylor has led them to their most recent appearances in 2021 and 2022.
Bengals Division Championships
Of the Bengals' 16 playoff appearances, they saw 11 of them as division champions. The Bengals' first two division championships came in their first two playoff appearances in 1970 and 1973. Forrest Gregg was only able to lead them to two more in 1981 and 1982. The Sam Wyche era saw two in 1988 and 1990. The next four in 2005, 2009, 2013, and 2015 were coached by Marvin Lewis. Zac Taylor, the current coach, has led them to two straight in 2021 and 2022.
Bengals Conference Championships
The Bengals have not been very efficient when turning their playoff appearances and division championships into conference championships as they only have three conference championships to their name. Their first one came in 1981 under coach Gregg and their second came in 1988 under coach Wyche. In their first two conference championship games, they went in a favorite by 4 or more points. Fast track to 2021 under Zac Taylor, they were a 7-point underdog to the Kansas City Chiefs and came out victorious.
Bengals Super Bowl Victories
With the Bengals three conference championships, that means they have been to the Super Bowl three times as well. However, they have gone 0-3 in the Super Bowl having struggled to cash their odds. Their first two Super Bowls in 1982 (XVI) with Forrest Gregg and in 1988 (XXII) with Sam Wyche both came as losses against the San Francisco 49ers. Their latest Super Bowl appearance came in 2021 with Zac Taylor where they fell short to the Los Angeles Rams.
Bengals Have Mastered The Art Of Comebacks
The Cincinnati Bengals have some of the biggest comebacks in the NFL and in crucial games. Their largest comebacks were of 21 points which came first in 1981 to the Seattle Seahawks and again in 1995 against the Minnesota Vikings. Their most recent comeback though came in the 2022 AFC Championship game where they trailed the Kansas City Chiefs by 18 points. The Chiefs took an early 21-3 lead with 5 minutes remaining in the first half. The Bengals went on to score 20 unanswered points, holding the Patrick Mahomes-led Chiefs to only three second-half points. Taking the lead with 6 minutes left, Evan McPherson hit a game-winning field goal in overtime locking this Bengals playoff comeback into history for their Super Bowl 56 run.