Betting On The Detroit Lions To Win The Super Bowl

Betting on the Detroit Lions to win the Super Bowl is like finding a four-leaf clover. The Lions are an absolute train wreck after a disappointing 2021 season in which they extended their playoff drought to five straight seasons. In addition to that, of the 17 times that Detroit has made the playoffs, they have not been able to turn them into any significant runs.
The Lions are relying on a mostly inconsistent, Jared Goff under center who has struggled more often than not in recent seasons. Other than the questions surrounding Goff under center, there aren't many bright spots for them. Players like Deandre Swift and TJ Hockenson continue to lift this Lions team with some exciting plays, but that is all people will get out of them.
Continuing on this page, NFL bettors looking to bet on the Lions odds will come across all of the betting information they need. They will find their Super Bowl odds, NFC Championship odds and their odds to win the NFC North as well. Bettors will also find some Lions player props as well as their playoff history.
Lions Playoff Record By Round
Overall: 7-13
Wild Card: 0-9
Divisional Round: 3-2
Conference Championship: 0-1
Super Bowl Record: n/a
Detroit Lions Playoff History
| | | |
| --- | --- | --- |
| Playoff Appearances | 17 | 1935, 1952, 1953, 1954, 1957, 1970, 1982, 1983, 1991, 1993, 1994, 1995, 1997, 1999, 2011, 2014, 2016 |
| Division Championships | 4 | 1935, 1983, 1991, 1993 |
| Conference Championships | 4 | 1952, 1953, 1954, 1957 |
| Super Bowl Victories | 0 | |
| Super Bowl Losses | 0 | |
| Super Bowl Winning Quarterbacks | 0 | |
| Super Bowl Winning Coaches | 0 | |
| Super Bowl MVPs | 0 | |
What Are The Detroit Lions Odds To Win The Super Bowl?
The Detroit Lions are amongst one of the lowest of low as they have never won a Super Bowl nor have they ever made a trip to the Super Bowl. By the looks of things now, it does not look like they will be making an appearance anytime soon either. The Lions Super Bowl odds will remain at the bottom of the odds board until some serious changes are made.
What Are The Detroit Lions Odds To Win The NFC Championship?
Along with the Lions not having made it to the Super Bowl even once, their bad aura continues as they have not even been apart of an NFC Championship game in the Super Bowl era. Being that they do not have enough to compete with the contending teams in the conference, their NFC Championship odds are sitting at the bottom of the tank.
What Are The Detroit Lions Odds To Win The NFC North
The Lions are in one of the tougher divisions in the NFL as it is usually a fight until the end to see who walks away with the division title. The Lions are currently on a division championship drought as they have not won the division title since 1993 which was their fourth. That said, the Lions do not look like they will be competing for the NFC North title anytime soon which is why their odds are sitting far behind.
2023 Detroit Lions Betting Odds
Super Bowl: +500000
NFC Championship: +500000
NFC North: +500000
Detroit Lions ATS Betting History
2021: 11-6
2020: 7-9
2019: 6-10
2018: 9-7
2017: 8-7-1
2016: 8-9
Detroit Lions Over/Under Betting History
2021: 7-10
2020: 10-6
2019: 10-6
2018: 6-10
2017: 10-6
2016: 6-11
Where To Bet On The Lions In Michigan?
Lions fans and bettors thankfully have the benefit of in-person, land-based sportsbooks that they can use. There are some right in Detroit just minutes away from Ford Field such as the BetMGM Sports Lounge, FanDuel Sportsbook and the Sportsbook at Greektown Casino. For those not wanting to make their way to a casino and bet from the comfort of their own home can do so with online sportsbooks like BetOnline. BetOnline has some of the best betting options on the NFL that includes regular game lines and prop bets as well.
Detroit Sportsbooks
The Sportsbook At Greektown Casino Hotel
BetMGM Sports Lounge at MGM Grand Casino
FanDuel Sportsbook At MotorCity Hotel Casino
Mobile Betting On The Detroit Lions
Betting on the Detroit Lions could not be any easier as there are endless mobile betting options available. Bettors can access any Detroit Lions odds that they can think of including normal game lines, team props and even futures odds right fr om the palm of their hand and from anywhere.
2023 Lions Player Props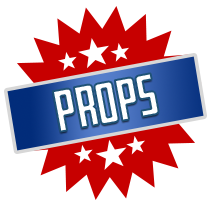 The Detroit Lions can go ahead and put the 2021 season behind them as they will try to forget everything about it in 2022. With that, different players will look to step up to make things happen in Detroit such as Jared Goff, D'Andre Swift and TJ Hockenson who will all likely have regular-season player props. If the Lions do end up making a post-season run playoff and Super Bowl player props can be found on them as well.
Detroit Lions Playoff History
Dating back to 1929, the Lions have not made as much noise in the playoffs as some might have expected given that they are one of the oldest franchises. In their 91 years of existence, they have been able to make 17 playoff appearances with five coming before the Super Bowl era. That includes 4 division championships and 4 conference championships. They have not made it to any Super Bowls during the Super Bowl era.
Lions Playoff Appearances
The Lions first playoff appearance came way back in 1935 under coach Potsy Clark in which that was his only playoff appearance with the team. They made the playoffs four times in the 50s under two different coaches including Buddy Parker who led them to the playoffs from 1952-1954 and George Wilson who led them in 1957. They did not see their next playoff appearance until 1970 under Joe Schmidt and then again in back to back years in 1982 and 1983 under Monte Clark. The Wayne Fontes era in Detroit did not disappoint as he was able to lead them to four playoffs in his eight-year stint in 1991 and 1993-1995. Bobby Ross then took over where they saw two more playoff appearances in 1997 and 1999. They did not see any playoff appearances in the 2000s but did see three in the 2010s in 2011 with Jim Schwartz and in 2014 and 2016 with Jim Caldwell.
Lions Division Championships
In the 17 playoff appearances that the Detroit Lions have been to, only 4 of them have come as division champions. Their first division championship came in 1935 under coach Potsy Clark who was their head coach from 1931-1940. Their second division title came in 1983 under Monte Clark while their starting quarterback at the time was Eric Hipple. In the Wane Fontes era from 1988 to 1996, they saw 2 division championships and both of them came with Rodney Peete under center. Those division titles came in 1991 and 1993 which was also their most recent one as well.
Lions Conference Championships
Along with having 4 division championships, the Detroit Lions also have 4 conference championships as well. Their first one came in 1952 in the Buddy Parker era with Bobby Lane at the helm of things under center. Their second conference title came just one year later in 1953 under Buddy Parker as well and also with Bobby Lane. They then won their third straight conference title in 1954 also with Parker and Lane and their last and most recent conference championship came in 1957 with George Wilson calling the plays but also with Bobby Lane.
Lions Super Bowl Victories
The Lions have unfortunately not won any championships during the Super Bowl era that started back in 1966. They have, however, they have won four NFL Championships prior to the Super Bowl era dating back to their first one in 1935 and their next three coming in the 50s in 1952, 1953 and 1957.
1957 NFL West Divisional Round: Lions Largest Comeback
In their over 90 season franchise history, the Detroit Lions have been one of the NFL's best franchises when it comes to making up large deficits. The largest deficit they have ever overcome in a playoff game came on December 22, 1957, during the NFL West Divisional Round against the San Francisco 49ers. San Francisco took a 27-7 lead on a Gordie Soltau field goal early in the third quarter; however, a 1 yard touchdown rush by Detroit running back Tom Tracy began a run that saw the Lions outscore the 49ers 24-0. The comeback was led by Tracy, who punched in two touchdowns on the game, as well as fellow running back Gene Gedman who found the end zone once as well. Gedman's touchdown put the Lions ahead 28-27 to complete the 20 point comeback, though kicker Jim Martin would add a 13 yard field goal onto that total to bring the final score to 31-27.