Detroit Lions Super Bowl LVIII Odds

The Detroit Lions Super Bowl 58 odds come with some extremely high hopes as they opened with +2500 odds. Their opening SB58 odds are their lowest starting odds since the 2012 season when they opened at +2200. Every from 2013 to 2022, they opened at +3000 odds or more with some years going as high as +25000 preseason odds. They have zero Super Bowl appearances in their teams history and have only made the playoffs 12 times during the Super Bowl era. By all means, they are still in a rebuild, but the shorter opening odds is a good indication of where things are headed.
All of the Lions odds have taken a jump forward, not just their Super Bowl 58 betting odds. Right here, we'll show you everything there is to know about betting on the Super Bowl odds on Lions Super Bowl 58 betting sites that take players from the US players that relate to it such as their odds to win the NFC Championship, how they stack up with the rest of the NFC North division, different prop odds on both their players and team as a whole along with several other points. We'll get into their history in the playoffs, their betting history, and what you need to do in order to bet on them.
They Lions traded away D'Andre Swift and drafted Jahmyr Gibbs
Lions Playoff Record By Round
Overall: 7-13
Wild Card: 0-9
Divisional Round: 3-2
Conference Championship: 0-1
Super Bowl Record: n/a
Detroit Lions Playoff History
| | | |
| --- | --- | --- |
| Playoff Appearances | 17 | 1935, 1952, 1953, 1954, 1957, 1970, 1982, 1983, 1991, 1993, 1994, 1995, 1997, 1999, 2011, 2014, 2016 |
| Division Championships | 4 | 1935, 1983, 1991, 1993 |
| Conference Championships | 4 | 1952, 1953, 1954, 1957 |
| Super Bowl Victories | 0 | |
| Super Bowl Losses | 0 | |
| Super Bowl Winning Quarterbacks | 0 | |
| Super Bowl Winning Coaches | 0 | |
| Super Bowl MVPs | 0 | |

BOVADA RATING
Safety + Security:  

Reliability:  

Customer Service:  

Payout Times:  

Bonuses:  
Bovada
Top Sportsbook In Michigan
Founded in 2011, Bovada has been providing a wide range of trusted betting options for the Detroit Lions for over a decade now as one of the best Lions Super Bowl 58 betting sites. Bovada provides odds on every Lions game, futures bet, and player prop imaginable, while also providing players with large bonuses for betting on the Dan Campbell-led squad. New players at Bovada receive up to $750 in bonus funds, with the 5X rollover attached being the lowest of all big-name sportsbooks. Bovada is available throughout the country, Detroit Lions Super Bowl odds can be bet on no matter if they are in Michigan or on the road.

BETONLINE RATING
Safety + Security:  

Reliability:  

Customer Service:  

Payout Times:  

Bonuses:  
BetOnline
Michigan Sportsbook With The Most Detroit Lions Odds
With the versatility of Barry Sanders, BetOnline offers more Detroit Lions betting odds than any other Super Bowl sportsbook. The high-scoring nature of the Detroit Lions games in 2023 specifically has made BetOnline a favorite, as the sportsbook provides player props and individual game props that have paid out large throughout the season. BetOnline is available in 49 states, with only New Yorkers unable to bet on the Lions odds to win Super Bowl 2024 at BetOnline's world-class sportsbook.
What Are The Detroit Lions Odds To Win The NFC Championship?
You won't have to look far down the odds board when betting on the NFC Championship odds for the Detroit Lions after their preseason odds went in at +900, the fourth shortest in the conference. 2012 was the last time that they opened the season in the +1000 range. This also marks the third straight year that the Lions have seen their opening NFC odds drop. In 2022, when they opened at +5000 odds, they saw them drop to +2200 following Week 16. If that trend continues and the Lions continue heading in the right direction, their odds could very well drop under +1000 sooner rather than later in the regular season.
What Are The Detroit Lions Odds To Win The NFC North
The Lions own the best NFC North betting odds of any other team in the division after opening on Lions Super Bowl 58 betting sites at +130 odds. This is a huge change especially after their previous division odds opened at +400 odds or more in every season since 2015 and also considering that they have never won a division title since the formation of the four-team division in 2002. It is also worth noting that they have the shortest NFC Championship odds of any other team in the NFC North.
2023-24 Detroit Lions Betting Odds
Super Bowl: +2500
NFC Championship: TBD
NFC North: +150
2023-24 Lions Player Props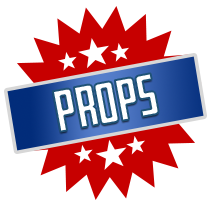 Lions Super Bowl 58 player prop odds should not be hard to find especially with the young core that they are building around. With that young core, you can find odds on their receivers and their total receptions and receiving yards, QB odds for total passing yards and touchdowns, rushing odds for total rushing yards, and defensive player props for total sacks and interceptions by any specific player on their defense. Player props are usually available each week of the preseason, regular season, and playoffs as well as season totals before the season.
2023-24 Detroit Lions Team Prop Bets
Detroit Lions odds to win Super Bowl 58 extend to team prop odds as well which come out as early as before the season starts with their projected win total odds and their odds to make the playoffs or not. They might have turned a new leaf with their win total odds having hit the over for the first time since 2017 in the 2022-23 season. They've struggled against their odds to make the playoffs as well with their last playoff run coming in 2016. They have been favored to miss the playoffs every season since then by -300 odds or more.
Detroit Lions Win Total
Over 9.5 Wins -130
Under 9.5 Wins +100
Detroit Lions Odds To Make Playoffs
Detroit Lions Odds History
| Year | Super Bowl Odds | NFC Odds | NFC North Odds | Odds To Make The Playoffs |
| --- | --- | --- | --- | --- |
| 2023 | +2500 | +1150 | +140 | -170 (TBD) |
| 2022 | +1600 | +850 | +280 | +350 (Miss) |
| 2021 | +5000 | +2500 | +700 | +700 (Miss) |
| 2020 | +4000 | +2000 | +1000 | +270 (Miss) |
| 2019 | +8000 | +4000 | +1400 | +325 (Miss) |
| 2018 | +4000 | +2000 | +400 | +260 (Miss) |
| 2017 | +4000 | +2000 | +450 | +320 (Miss) |
| 2016 | +2500 | +1200 | +240 | +320 (Make) |
| 2015 | +900 | +350 | -160 | +160 (Miss) |
| 2014 | +550 | +180 | -400 | +175 (Make) |
Detroit Lions ATS Records, O/U Records
| Year: | ATS Records: | O/U Records: |
| --- | --- | --- |
| 2023 | TBD | TBD |
| 2022 | 12-5 | 10-7 |
| 2021 | 11-6 | 7-10 |
| 2020 | 7-9 | 10-6 |
| 2019 | 6-10 | 10-6 |
| 2018 | 9-7 | 6-10 |
| 2017 | 8-7-1 | 10-6 |
| 2016 | 8-9 | 6-11 |
| 2015 | 7-9 | 9-7 |
| 2014 | 8-8-1 | 5-12 |
Mobile Betting On The Detroit Lions
When it comes to mobile Super Bowl betting on the Lions Super Bowl 58 odds, there are two main avenues of play. First, you can use the online sportsbooks that are operating in the state of Michigan under the auspices of the state, such as FanDuel and DraftKings. These sportsbooks are well integrated with the banking system, so you can easily move money into and out of them. However, they do not offer crypto betting. The other option is the sportsbooks located outside of the state – and indeed, outside of the country. These are sportsbooks like BetOnline and Bovada, and they also offer mobile betting to Lions fans in Detroit. These sportsbooks do accept crypto, and they can be used on more phones with fewer downloads than the state-regulated ones.
Where To Bet On The Lions In Michigan?
Licensed online sportsbooks like BetOnline and MyBookie are great options for betting on the Lions Super Bowl 58 odds, as they won't have hometown bias like some of the state-regulated books will have. With multiple styles of online betting, many Lions fans prefer to use their phones to wager, but land-based options are available too. There are some right in Detroit just minutes away from Ford Field such as the BetMGM Sports Lounge, FanDuel Sportsbook, and the Sportsbook at Greektown Casino which all feature Lions odds to win Super Bowl LVIII.
Detroit Retail Sports Betting Locations
BetMGM Sports Lounge @ MGM Grand Detroit
FanDuel Sportsbook @ MotorCity Casino Hotel
Barstool Sportsbook @ Greektown Casino
Detroit Lions Playoff History
Dating back to 1929, the Lions have not made as much noise in the playoffs as some might have expected given that they are one of the oldest franchises. In their 91 years of existence, they have been able to make 17 playoff appearances with five coming before the Super Bowl era. That includes 4 division championships and 4 conference championships. In the history of the Super Bowl though, the Lions haven't made or won any.
Lions Playoff Appearances
The Lions first playoff appearance came way back in 1935 under coach Potsy Clark in which that was his only playoff appearance with the team. They made the playoffs four times in the 50s under two different coaches including Buddy Parker who led them to the playoffs from 1952-1954 and George Wilson who led them in 1957. They did not see their next playoff appearance until 1970 under Joe Schmidt and then again in back to back years in 1982 and 1983 under Monte Clark. The Wayne Fontes era in Detroit did not disappoint as he was able to lead them to four playoffs in his eight-year stint in 1991 and 1993-1995. Bobby Ross then took over where they saw two more playoff appearances in 1997 and 1999. They did not see any playoff appearances in the 2000s but did see three in the 2010s in 2011 with Jim Schwartz and in 2014 and 2016 with Jim Caldwell.
Lions Division Championships
In the 17 playoff appearances that the Detroit Lions have been to, only 4 of them have come as division champions. Their first division championship came in 1935 under coach Potsy Clark who was their head coach from 1931-1940. Their second division title came in 1983 under Monte Clark while their starting quarterback at the time was Eric Hipple. In the Wane Fontes era from 1988 to 1996, they saw 2 division championships and both of them came with Rodney Peete under center. Those division titles came in 1991 and 1993 which was also their most recent one as well.
Lions Conference Championships
Along with having 4 division championships, the Detroit Lions also have 4 conference championships as well. Their first one came in 1952 in the Buddy Parker era with Bobby Lane at the helm of things under center. Their second conference title came just one year later in 1953 under Buddy Parker as well and also with Bobby Lane. They then won their third straight conference title in 1954 also with Parker and Lane and their last and most recent conference championship came in 1957 with George Wilson calling the plays but also with Bobby Lane.
Lions Super Bowl Victories
The Lions have unfortunately not won any championships during the Super Bowl era that started back in 1966. They have, however, they have won four NFL Championships prior to the Super Bowl era dating back to their first one in 1935 and their next three coming in the 50s in 1952, 1953 and 1957.
Since the beginning of the Super Bowl era, Lions Super Bowl 58 betting sites accepting US players haven't had to worry too much about them as they've only made the postseason 12 times since. Oddsmakers might be turning a new leaf though with the Lions Super Bowl 58 odds opening at their lowest point since 1996.
1957 NFL West Divisional Round: Lions Largest Comeback
In their over 90 season franchise history, the Detroit Lions have been one of the NFL's best franchises when it comes to making up large deficits. The largest deficit they have ever overcome in a playoff game came on December 22, 1957, during the NFL West Divisional Round against the San Francisco 49ers. San Francisco took a 27-7 lead on a Gordie Soltau field goal early in the third quarter; however, a 1 yard touchdown rush by Detroit running back Tom Tracy began a run that saw the Lions outscore the 49ers 24-0. The comeback was led by Tracy, who punched in two touchdowns on the game, as well as fellow running back Gene Gedman who found the end zone once as well. Gedman's touchdown put the Lions ahead 28-27 to complete the 20 point comeback, though kicker Jim Martin would add a 13 yard field goal onto that total to bring the final score to 31-27.