Betting On The Detroit Lions To Win The Super Bowl

Betting on the Detroit Lions to win the Super Bowl is like finding a four-leaf clover. The Lions are an absolute train wreck after a disappointing 2019 season and will more than likely carry over into the 2020 season. The only real notable signing that they have made is Geronimo Allison who could be a nice presence in the receiving core. They also signed quarterback, Chase Daniel from Chicago.
Being that they did not make too many moves this offseason, they must work with what they have, forcing sports bettors to stand clear of betting on them. They do have some promising talent on offense but none of that matters unless they all learn to play together. As you keep scrolling down, you will find the chances of the Lions winning the Super Bowl, NFC Championship and the NFC North division.
COVID-19

And The Detroit Lions

Sadly, for the Lions, they are preparing for 2020 without defensive tackle John Atkins, wide receiver Geronimo Allison and center Russell Bodine. The Lions have not had any players test positive for COVID-19 thus far throughout the season but did have a scare ahead of their Week 4 matchup with the New Orleans Saints but ended up playing the game. On August 21st, the Lions have announced that there will be no fans allowed at their first two games but there has not been any decision made on the remaining home games. There has been optimism about letting fans at the games but no action has been taken yet.
Detroit Lions Playoff History
| | | |
| --- | --- | --- |
| Playoff Appearances | 17 | 1935, 1952, 1953, 1954, 1957, 1970, 1982, 1983, 1991, 1993, 1994, 1995, 1997, 1999, 2011, 2014, 2016 |
| Division Championships | 4 | 1935, 1983, 1991, 1993 |
| Conference Championships | 4 | 1952, 1953, 1954, 1957 |
| Super Bowl Victories | 0 | |
| Super Bowl Losses | 0 | |
| Super Bowl Winning Quarterbacks | 0 | |
| Super Bowl Winning Coaches | 0 | |
| Super Bowl MVPs | 0 | |
Detroit Lions 2020 Betting Trends
The Lions were defeated in their Thanksgiving game against the Houston Texans with a final score of 41-25 and clearly did not cover the 3-point underdog spread they were facing. The Lions will look to get right in Week 13 against the Chicago Bears where they are going into the game seen as 3-point underdogs once again. The Lions are 4-7 when it comes to covering the spread which is good for the fifth-worst record ATS this season. In their last eight road games against a team with a losing home record, the Over for the point total has gone 7-1. In the Lions last four meetings with the Bears in Chicago, they have gone 0-3-1 against the spread.
What Are The Detroit Lions Odds To Win The Super Bowl?
The Detroit Lions odds to win the Super Bowl odds right now are sitting towards the bottom of the Super Bowl odds board at +12500 odds. The Lions have many key pieces on their team that, if they are able to have good chemistry, can actually make some noise in the league. However, they do not have the talent that is needed to get over the elite teams that sit at the top of the odds board.
What Are The Detroit Lions Odds To Win The NFC Championship?
The Detroit Lions odds to win the NFC Championship are not towards the top but actually sit towards the middle at +6000 odds. They are fully healthy right now which is a good sign being that they are normally dealing with injuries. If this team can remain healthy throughout the season, their NFC Championship odds could see a boost.
What Are The Detroit Lions Odds To Win The NFC North
The Lions are sitting in dead last on the NFC North odds board with +1600 odds as they share the division with the Green Bay Packers who are one of the elite contenders in the league as well as the Chicago Bears who have gotten off to a hot start as well. As long as they are sharing the division with the Packers at least, they will continue to have longshot odds.
Betting The Lions NFL Draft
Early draft pick means you get the best player available rather than filling a need and the Lions are in this position in this year's draft. With a few needs like linebackers, running back and offensive line, the best player could also feel their most important need. Betting on who the Lions draft can vary but you will only get that chance on online betting sites. Betting sites are the only option because of the regulations set on state-licensed sportsbooks regarding NFL events besides the games. So bettors, to make some good money on the draft online sportsbooks is the way to go.
How Many Games Will The Detroit Lions Win In 2020
With a record of 3-12 last year, all the Lions can do is improve from now on. With inconsistent play from the quarterback and somewhat injuries adding on, this season was a disaster. Although some of these games were hard-fought to the end, the fact is most of them were losses and these earned the Lions a top-five draft pick. Online sportsbooks have odds in favor of the Lions having a slightly better season winning over six games next season.
2020 Lions Player Props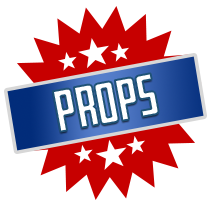 The Detroit Lions are definitely trying to forget everything about the 2019 season as it was very disappointing. They will look to rally things together in the 2020 season as they rely on Matthew Stafford, Kenny Golladay and Marvin Jones to pick up the slack.
Kenny Golladay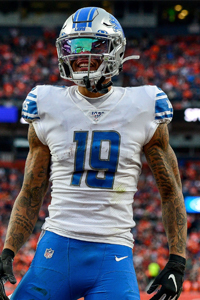 Kenny Golladay is coming off of his best year yet as an NFL receiver. He has improved every year since being in the league, and this past year was no different. He put up 1,190 yards, 11 touchdowns which led the league on 65 receptions. His season totals set on NFL sportsbooks are 1149.5 receiving yards and 64.5 receptions which are both even along with 805.5 yards which has the over favored.
Matthew Stafford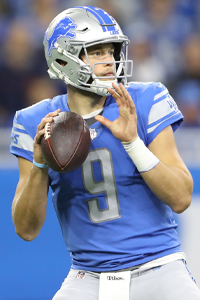 Stafford is coming off of an injured season in which he only saw eight games. In those eight games, he did what he normally does which is completely carry a team. He put up 2,499 yards and 19 touchdowns in his outings. NFL betting sites are expecting him to have a bounce-back year after his injuries with his season totals at 4150.5 yards and 26.5 touchdowns with both of them favored to go over.
Marvin Jones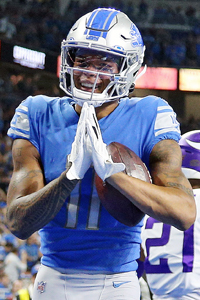 Jones Jr. is coming off of an average season as it was not his best but certainly not his worst. He was able to put up 779 yards to go along with nine touchdowns on 62 receptions. Online sportsbooks are expecting him to jump back in the 2020 season as his season total for yards is at 805.5 with the over being favored.
Where To Bet On The Lions In Michigan?
Lions fans and bettors thankfully have the benefit of in-person, land-based sportsbooks that they can use. There are some right in Detroit just minutes away from Ford Field such as the BetMGM Sports Lounge, FanDuel Sportsbook and the Sportsbook at Greektown Casino. For those not wanting to make their way to a casino and bet from the comfort of their own home can do so with online sportsbooks like BetOnline. BetOnline has some of the best betting options on the NFL that includes regular game lines and prop bets as well.
Detroit Lions Playoff History
Dating back to 1929, the Lions have not made as much noise in the playoffs as some might have expected given that they are one of the oldest franchises. In their 91 years of existence, they have been able to make 17 playoffs which includes 4 division championships and 4 conference championships. They have not made it to ay Super Bowls during the Super Bowl era.
Lions Playoff Appearances
The Lions first playoff appearance came way back in 1935 under coach Potsy Clark in which that was his only playoff appearance with the team. They made the playoffs four times in the 50s under two different coaches including Buddy Parker who led them to the playoffs from 1952-1954 and George Wilson who led them in 1957. They did not see their next playoff appearance until 1970 under Joe Schmidt and then again in back to back years in 1982 and 1983 under Monte Clark. The Wayne Fontes era in Detroit did not disappoint as he was able to lead them to four playoffs in his eight-year stint in 1991 and 1993-1995. Bobby Ross then took over where they saw two more playoff appearances in 1997 and 1999. They did not see any playoff appearances in the 2000s but did see three in the 2010s in 2011 with Jim Schwartz and in 2014 and 2016 with Jim Caldwell.
Lions Division Championships
In the 17 playoff appearances that the Detroit Lions have been to, only 4 of them have come as division champions. Their first division championship came in 1935 under coach Potsy Clark who was their head coach from 1931-1940. Their second division title came in 1983 under Monte Clark while their starting quarterback at the time was Eric Hipple. In the Wane Fontes era from 1988 to 1996, they saw 2 division championships and both of them came with Rodney Peete under center. Those division titles came in 1991 and 1993 which was also their most recent one as well.
Lions Conference Championships
Along with having 4 division championships, the Detroit Lions also have 4 conference championships as well. Their first one came in 1952 in the Buddy Parker era with Bobby Lane at the helm of things under center. Their second conference title came just one year later in 1953 under Buddy Parker as well and also with Bobby Lane. They then won their third straight conference title in 1954 also with Parker and Lane and their last and most recent conference championship came in 1957 with George Wilson calling the plays but also with Bobby Lane.
Lions Super Bowl Victories
The Lions have unfortunately not won any championships during the Super Bowl era that started back in 1966. They have, however, they have won four NFL Championships prior to the Super Bowl era dating back to their first one in 1935 and their next three coming in the 50s in 1952, 1953 and 1957.