Betting On Arizona Cardinals To Win Super Bowl LVI

Betting on the Arizona Cardinals to win the Super Bowl would certainly be a bold decision to make. The Cardinals have not made the playoffs since 2015, and have never won a Super Bowl. The odds do not seem to be in the team's favor but still have some of the most dynamic skill players and quarterback on any NFL roster. It could be a perfect time for a surprise season.
The Cardinals have shown many signs of life in the 2020 season which could give them the spark that they need in the 2021 season. They do not have much playoff experience to their name as they have only made the playoffs ten times, but with many young and explosive players on their team such as Kyler Murray and DeAndre Hopkins, they could potentially have a playoff run on their hands soon.
Whether looking for a location to bet on the Super Bowl in Arizona or just looking for some Cardinals playoff history, this is the perfect location for you. This page is all things Arizona Cardinals betting and this site is all things Super Bowl. Put them together and we provide Arizona Cardinals odds, locations to bet take their SB odds, and even some background into the organization.
Cardinals Playoff Record By Round
Overall: 7-9
Wild Card: 3-2
Divisional Round: 2-4
Conference Championship: 1-1
Super Bowl: 0-1
Arizona Cardinals Playoff History
| | | |
| --- | --- | --- |
| Playoff Appearances | 10 | 1947, 1948, 1974, 1975, 1982, 1998, 2008, 2009, 2014, 2015 |
| Division Championships | 7 | 1947, 1948, 1974, 1975, 2008, 2009, 2015 |
| Conference Championships | 1 | 2008 |
| Super Bowl Victories | 0 | |
| Super Bowl Losses | 1 | 2009 (XLIII) |
| Super Bowl Winning Quarterbacks | 0 | |
| Super Bowl Winning Coaches | 0 | |
| Super Bowl MVPs | 0 | |
What Are The Cardinals Odds To Win The Super Bowl?
The Cardinals have one Super Bowl appearance, Super Bowl XLIII in 2009, where they were defeated by the Pittsburgh Steelers. Since 2009, they have made the playoffs two times but have failed to return to the Super Bowl. Despite the lack of experience, online sportsbooks have their Super Bowl odds sitting towards the top of the odds board and trending in the right direction from where they were when they first opened after opening the season hot. The Cardinals odds to win SBLV are amongst the favorites.
What Are the Arizona Cardinals Odds To Win The NFC Championship?
The Cardinals did surprise many in 2020 with their spurts of explosiveness from their young stars but could not translate that into an NFC playoff run. A strong start to the season has the Cardinals' NFC Championship odds trending in the right direction, as they have settled in within the top five best odds to win the conference.
What Are The Arizona Cardinals Odds To Win The NFC West?
After a strong start to the season, the Cardinals hold the best odds to win the NFC West, though the Rams are hot on their tail. The NFC West is arguably the toughest division, however, containing four teams that could each legitimately win the division. They currently hold the second-longest odds of any division frontrunner, illustrating the strength of the division.
2021 Arizona Cardinals Odds
Super Bowl: +850
NFC Championship: +500
NFC West: -125
Arizona Cardinals ATS Betting History
2020: 7-9
2019: 9-5-2
2018: 7-8-1
2017: 7-9
2016: 7-9
Arizona Cardinals Over/Under Betting History
2020: 5-11
2019: 9-7
2018: 7-9
2017: 6-10
2016: 10-6
2021 Cardinals Player Props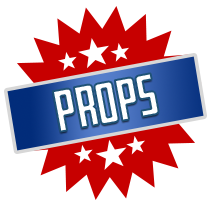 With so tons of skilled players on the Cardinals roster such as Kyler Murray, DeAndre Hopkins, JJ Watt and now James Conner, the player prop selection is endless. Throughout the playoffs and even the Super Bowl, NFL betting sites will post player props for all of the games. Bettors have somewhat of an upper hand with postseason and Super Bowl player props as they can analyze how a player has done throughout the regular season to help them make their bets.
When Will Cardinals Fans Be Able To Bet At Local Arizona Sportsbooks?
Arizona has three retails sportsbooks that residents can visit to place wagers on the Cardinals. There are also eight online sportsbooks in Arizona that are state-regulated. Several offshore online sports betting sites that accept Arizona residents include  Bovada, BetOnline, and MyBookie. There's no shortage of ways to bet on the Cardinals in AZ.
Chase Field
Footprint Center
Mazatzal Hotel & Casino
Mobile Betting On The Arizona Cardinals
Arizona Cardinals bettors are in luck as online sportsbooks have their odds ready to go right fr om any smartphone that has access to the internet like an iPhone or Android. Bettors can take advantage of many Cardinals odds fr om their phone such as the normal betting lines as well as different player prop and game prop bets as well.
Arizona Cardinals Playoff History
The Arizona Cardinals are one of the oldest franchises in the history of the NFL as they were founded way back in 1898. Since being founded, they really have not been able to get the ball rolling with their playoff experience. They have only managed to make the playoffs 10 times since being established. Of those 10 playoff appearances, they include 7 division championships, 1 conference championship and no Super Bowl victories.
Cardinals Playoff Appearances
The Cardinals saw their first two playoff appearances come in back to back years in 1947-1948 under coach Jimmy Conzelman who led them to just those two playoffs. They did not see the playoffs again until 1975 and 1975 where Don Coryell was the coach and also only led them to those two playoff appearances. They saw the playoffs one more time in 1982 under Jim Hanifan and again in 1998 under Vince Tobin. They made the playoffs four total times in the 2000s and 2010s with two of them coming under Ken Whisenhunt in 2008 and 2009 and again in 2014 and 2015 under Bruce Arians.
Cardinals Division Championships
Of those 10 playoff appearances, 7 of them came as division champions. Their first two-division championships came in their first playoff appearances in 1947 and 1948 with Jimmy Conzelman. Their third and fourth ones came in back to back years as well in their third and fourth playoff appearances in 1974 and 1975 with Don Coryell. Ken Whisenhunt brought them two more in 2008 and 2009 while Bruce Arians led them to their most recent one back in 2015.
Cardinals Conference Championships
Of all of the Cardinals years in the playoffs, they have only managed to win just one conference championship in 2008 in the Whisenhunt era. The Cardinals took on the Philadelphia Eagles and defeated them with a final score of 32-25. They defeated the odds in this one as they went into the game being seen as 3.5-point underdogs and clearly covered in winning fashion. They did so behind the incredible performance of Kurt Warner who threw the ball for 279 yards and four touchdowns in which Larry Fitzgerald caught 152 of those yards and three touchdowns.
Cardinals Super Bowl Victories
The Cardinals do not have any Super Bowl championships to their name but have been to the Super Bowl given they won the conference championship. They took on the Pittsburgh Steelers in Super Bowl XLIII where they were defeated with a final score of 27-23. The Cardinals did, however, cover the spread as they were seen as 6.5-point underdogs in the game and lost by just 4-points. They saw great performances once again from Kurt Warner who went for 377 yards and three touchdowns while Larry Fitzgerald saw 127 yards and two touchdowns.