Betting On Arizona Cardinals To Win Super Bowl LVII

Betting on the Arizona Cardinals to win the Super Bowl would certainly be a bold decision to make. The Cardinals six-year playoff drought came to an end in 2021, however, they struggled in the postseason. They have never won a Super Bowl but have made it there once in 2009. Their +2500 opening Super Bowl 57 odds are also the shortest they have been since 2016 when they opened with +800 odds.
The Cardinals have evolved into one of the most explosive teams in the NFL. However, they do not have much playoff experience to their name as they have only made the playoffs 10 times, but with many young and explosive players on their team such as Kyler Murray and DeAndre Hopkins, they could potentially have a playoff run.
Whether looking for a location to bet on the Super Bowl in Arizona or just looking for some Cardinals playoff history, this is the perfect location for you. This page is all things Arizona Cardinals betting and this site is all things Super Bowl. Put them together and we provide Arizona Cardinals odds, locations to bet take their SB odds, and even some background into the organization.
Cardinals Playoff Record By Round
Overall: 7-10
Wild Card: 3-3
Divisional Round: 2-4
Conference Championship: 1-1
Super Bowl: 0-1
Arizona Cardinals Playoff History
| | | |
| --- | --- | --- |
| Playoff Appearances | 111 | 1947, 1948, 1974, 1975, 1982, 1998, 2008, 2009, 2014, 2015, 2021 |
| Division Championships | 7 | 1947, 1948, 1974, 1975, 2008, 2009, 2015 |
| Conference Championships | 1 | 2008 |
| Super Bowl Victories | 0 | |
| Super Bowl Losses | 1 | 2009 (XLIII) |
| Super Bowl Winning Quarterbacks | 0 | |
| Super Bowl Winning Coaches | 0 | |
| Super Bowl MVPs | 0 | |
What Are The Cardinals Odds To Win The Super Bowl?
The Cardinals have one Super Bowl appearance, Super Bowl XLIII in 2009, where they were defeated by the Pittsburgh Steelers. Since then, they have made the playoffs two times but have failed to return to the Super Bowl. Following the NFL free agency period and the NFL Draft, their Super Bowl 57 odds have remained put at above +2000 being that DeAndre Hopkins has been suspended for six games. Once Hopkins returns though, they have added some more talent on offense like Marquise "Hollywood" Brown and second-round tight end draft pick, Trey McBride, who had +300 odds of being a first round pick.
What Are the Arizona Cardinals Odds To Win The NFC Championship?
The Cardinals last won the NFC Championship in 2008 when they had +2000 preseason odds and have only made it back to the game once since then in 2015 after having +1500 odds to win. Their odds to win the NFC Championship have taken a slight drop back from the +1200 odds they opened up at due to the events that happened in the offseason and the draft.
What Are The Arizona Cardinals Odds To Win The NFC West?
With the Cardinals being in arguably the toughest division in the entire NFL the NFC West, their odds to win the division do not match up with some of the other teams. Especially being that they are not going to be at full strength to start the season. Their last division title was in 2015 when they opened up at +550 odds to win. Their +270 opening division odds though are the first time they've opened under +500 in the last four seasons.
2023 Arizona Cardinals Betting Odds
Super Bowl: +15000
NFC Championship: +6000
NFC West: +3300
Arizona Cardinals ATS Betting History
2021: 10-8
2020: 7-9
2019: 9-5-2
2018: 7-8-1
2017: 6-9-1
Arizona Cardinals Over/Under Betting History
2021: 8-10
2020: 5-11
2019: 9-7
2018: 7-9
2017: 6-10
2023 Cardinals Player Props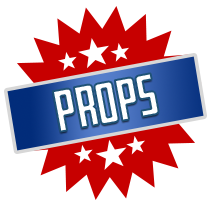 The Arizona Cardinals should be thanking the explosiveness of Kyler Murray, DeAndre Hopkins, and James Conner for their first over.500 season since 2015. In addition to already having consistently explosive players, they even added Marquise "Hollywood" Brown to the mix who is known for his big play ability. Nevertheless, you can find season-long player props on their performance as well as player futures odds on each of the Cardinals skill players.
Regular Season MVP: Kyler Murray +10000
Most Passing Touchdowns: Kyler Murray +7500
Most Passing Yards: Kyler Murray +3500
Most Rushing Touchdowns: James Conner and Kyler Murray +4000
Most Receiving Touchdowns: Zach Ertz +5500
Most Receiving Yards: Deandre Hopkins +15000
 2023 Arizona Cardinals Team Props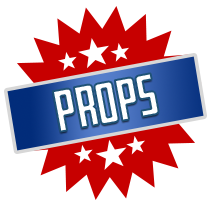 One area of betting on the Cardinals that is extremely popular are their team prop bets. Most notably, their odds to make the playoffs and their team's projected win total. These odds are exactly how they sound, with their playoff odds, you are betting on them to make or miss the playoffs. With their win total odds, you are taking the over or under on the number of projected wins that is set for them.
Arizona Cardinals Odds To Make Playoffs
Arizona Cardinals Win Total
Over 6.5 Wins -165
Under 6.5 Wins +135
Deposit Methods For Betting On The Arizona Cardinals
Depositing into your NFL betting account to bet on the Cardinals can be done easily and with no stress as the process on any financial method takes just minutes. The great thing about this is that you can make your deposits with plenty of different financial methods that each have their own perks to them. No matter which method or NFL betting site you are using though, there are things that you need to abide by such as limits, processing times, and fees.
Cryptocurrency
Credit/Debit Card
MatchPay
Wire Transfer
Money Order
Voucher
Withdrawal Methods After Betting On The Cardinals
Requesting a withdrawal of your winnings after the Cardinals cash your bet can be done in just seconds but in order to do so, you'll need to follow rules and guidelines here as well. Those guidelines include transaction fees, processing times, and limits that can all differ depending on which method and betting site you choose. It is worth noting that you cannot withdraw back to your credit or debit card, you will need to choose another form of online banking to collect your funds.
Credit/Debit Card (VISA, AMEX, Discover, MasterCard)
Cryptocurrency (Bitcoin, Ethereum, Litecoin)
MatchPay (Venmo, PayPal, Zelle, CashApp, etc.)
Wire Transfer
Money Order
Voucher
Check By Courier
ECheck
Betting On The Arizona Cardinals With Cryptocurrency
Cryptocurrency is one of the top forms of payment across the world so it makes complete sense that you can bet on the Arizona Cardinals with them at several online NFL betting sites. The benefit of betting with them is that you won't have to deal with any of the guidelines such as fees or processing times. The only slight thing to follow though are the minimums and maximums. You can also make your transactions directly to and from your crypto wallets.
When Will Cardinals Fans Be Able To Bet At Local Arizona Sportsbooks?
Arizona's best options for sports betting are local and online. There are eight online sportsbooks in Arizona that are state-regulated, as well as dozens online sports betting sites that accept Arizona residents, such as Bovada, BetOnline, and MyBookie. There are also retail sportsbooks open in Arizona, located at Chase Field, the Footprint Center, and Mazatazal Hotel & Casino, among other locations. Some of them are full service sportsbooks, and some of them simply offer sports betting kiosks.
Chase Field
Footprint Center
Mazatzal Hotel & Casino
Local Retail AZ Sportsbooks For Cardinals Fans
Betfred @ We-Ko-Pa Casino Resort
BetMGM @ Gila River Hotel and Casino
BetMGM @ Gila River Hotel and Casino Wild Horse Pass
BetMGM @ Gila River Hotel and Casino Lone Butte
Caesars @ Chase Field
Caesars Sportsbook @ Harrah's Ak-Chin Casino
Desert Diamonds Casino Tucson
Desert Diamonds Casino Sahuarita
Desert Diamonds Casino West Valley
FanDuel Sportsbook @ Footprint Center
SolSports @ Casino Del Sol
TwinSpires Sportsbook @ Mazatzal Hotel and Casino
Unibet Sportsbook @ Paradise Casino
Unibet Sportsbook @ Turf Paradise
Mobile Betting On The Arizona Cardinals
Arizona Cardinals bettors are in luck as online sportsbooks have their odds ready to go right fr om any smartphone that has access to the internet like an iPhone or Android. Bettors can take advantage of many Cardinals odds fr om their phone such as the normal betting lines as well as different player prop and game prop bets as well.
Arizona Cardinals Preseason Odds History
| Year: | Super Bowl Odds: | NFC Odds: | NFC West Odds: | Odds To Make Playoffs: |
| --- | --- | --- | --- | --- |
| 2022 | +2500 | +1200 | +270 | -110 (TBD) |
| 2021 | +3500 | +1600 | +600 | +165 (Make) |
| 2020 | +6000 | +3000 | +800 | +210 (Miss) |
| 2019 | +30000 | +15000 | +4000 | +1000 (Miss) |
| 2018 | +10000 | +5000 | +1200 | +575 (Miss) |
| 2017 | +4000 | +2000 | +300 | +130 (Miss) |
| 2016 | +800 | +400 | +120 | -225 (Miss) |
| 2015 | +3000 | +1500 | +550 | +150 (Make) |
| 2014 | +5000 | +2500 | +700 | +300 (Make) |
| 2013 | +10000 | +6600 | +2500 | +900 (Miss) |
Arizona Cardinals Playoff History
Founded in 1898, the Arizona Cardinals are one of the oldest franchises in the history of the NFL but have not had overwhelming playoff experience. They have only managed to make the playoffs 11 times since being established. Of those 11 playoff appearances, they include 7 division championships, 1 conference championship, and no Super Bowl victories. Also, just two of those appearances came before the Super Bowl era started in the 1966-67 season.
Cardinals Playoff Appearances
The Cardinals saw their first two playoff appearances come in back to back years in 1947-1948 under coach Jimmy Conzelman who led them to just those two playoffs. They did not see the playoffs again until 1975 and 1975 where Don Coryell was the coach and also only led them to those two playoff appearances. They saw the playoffs one more time in 1982 under Jim Hanifan and again in 1998 under Vince Tobin. They made the playoffs four total times in the 2000s and 2010s with two of them coming under Ken Whisenhunt in 2008 and 2009 and again in 2014 and 2015 under Bruce Arians. Kliff Kingsbury has reignited the Cardinals playoff runs with their most recent appearance in 2021.
Cardinals Division Championships
Of those 10 playoff appearances, 7 of them came as division champions. Their first two-division championships came in their first playoff appearances in 1947 and 1948 with Jimmy Conzelman. Their third and fourth ones came in back to back years as well in their third and fourth playoff appearances in 1974 and 1975 with Don Coryell. Ken Whisenhunt brought them two more in 2008 and 2009 while Bruce Arians led them to their most recent one back in 2015.
Cardinals Conference Championships
Of all of the Cardinals years in the playoffs, they have only managed to win just one conference championship in 2008 in the Whisenhunt era. The Cardinals took on the Philadelphia Eagles and defeated them with a final score of 32-25. They defeated the odds in this one as they went into the game being seen as 3.5-point underdogs and clearly covered in winning fashion. They did so behind the incredible performance of Kurt Warner who threw the ball for 279 yards and four touchdowns in which Larry Fitzgerald caught 152 of those yards and three touchdowns.
Cardinals Super Bowl Victories
The Cardinals do not have any Super Bowl championships to their name but have been to the Super Bowl given they won the conference championship. They took on the Pittsburgh Steelers in Super Bowl XLIII where they were defeated with a final score of 27-23. The Cardinals did, however, cover the spread as they were seen as 6.5-point underdogs in the game and lost by just 4-points. They saw great performances once again from Kurt Warner who went for 377 yards and three touchdowns while Larry Fitzgerald saw 127 yards and two touchdowns.