Betting On The New England Patriots To Win Super Bowl 2020

Betting on the New England Patriots to win the Super Bowl in 2020 is no longer an option. No one ever thought the day would come where the Patriots were not in a Super Bowl or at least in conference championship en route to make it there. Quarterback Tom Brady is feeling every bit of his 42 years giving his team a season that ended with a record of 12-4. The Patriots had to settle for a Wild Card run in order for them to have a shot at Super Bowl 54. They went up against the Tennessee Titans who had a worse season of 9-7. Sadly, for New England, their hopes of going to the Super Bowl were shattered when they lost to the Titans 20-13. At the beginning of the season, the Patriots were at the top of the leaderboard for odds of making it to the Super Bowl with +350. Behind them were the Kansas City Chiefs with +450 odds. The Chiefs would get their place at SB 54 while New England would not.
New England Patriots Affected By COVID-19
The New England Patriots have been hit very hard by the players opting out as there are a total of eight players that have chosen that option. Some notable players that have opted out are linebacker Dont'a Hightower, safety Patrick Chung and offensive lineman Najee Toran. Currently, Cam Newton, Stephon Gilmore and Bill Murray are on the team's Injured Reserve/COVID-19 list.
As for fans attending Patriots home games, there will be no fans allowed as Massachusetts has denied their request for reduced capacity. Season ticket holders have been given the option to skip the 2020 season and roll over to 2021.
New England Patriots Playoff History
| | | |
| --- | --- | --- |
| Playoff Appearances | 27 | 1963, 1976, 1978, 1982, 1985, 1986, 1994, 1996, 1997, 1998, 2001, 2003, 2004, 2005, 2006, 2007, 2009, 2010, 2011, 2012, 2013, 2014, 2015, 2016, 2017, 2018, 2019 |
| Division Championships | 21 | 1963, 1978, 1986, 1996, 1997, 2001, 2003, 2004, 2005, 2006, 2007, 2009, 2010, 2011, 2012, 2013, 2014, 2015, 2016, 2017, 2018, 2019 |
| Conference Championships | 11 | 1985, 1996, 2001, 2003, 2004, 2007, 2011, 2014, 2016, 2017, 2018 |
| Super Bowl Victories | 6 | 2001 (XXXVI), 2003 (XXXVIII), 2004 (XXXIX), 2014 (XLIX), 2016 (LI), 2018 (LIII) |
| Super Bowl Losses | 5 | 1986 (XX), 1997 (XXXI), 2008 (XLII), 2015 (XLIX), 2018 (LII) |
| Super Bowl Winning Quarterbacks | 1 | Tom Brady |
| Super Bowl Winning Coaches | 1 | Bill Belichick |
| Super Bowl MVPs | 3 | Tom Brady (XXXVI, XXXVIII, XLIX, LI), Deion Branch (XXXIX), Julian Edelman (LIII) |
Where Can Patriots Fans Bet In Massachusetts?
Unfortunately, for Patriots fans and bettors, there are no land-based sportsbooks within the Massachusetts state lines but that should not shy bettors away at all. Those who want the in-person experience can make their way to the New England states that do offer sports betting like Rhode Island or New Hampshire. Those that don't want to make the trip to a different state can use online NFL betting sites to bet on the Patriots such as MyBookie. MyBookie is known for their NFL odds and also their safety as well.
New England Patriots Betting Trends In 2020
The New England Patriots have gone back to their winning ways as they have now won two games in a row after taking down the Baltimore Ravens in Week 10 after going into the game seen as 7-point underdogs. The Patriots have a nice game ahead of them against the Houston Texans in Week 11 where they are seen as 2-point favorites. The Pats have not looked that good against the spread this season as they have gone 4-5 with an average margin of -3.3 points. Also, in their last six games following a win against the spread, they have gone 0-5-1 ATS as well. In their last four meetings with the Texans in Houston, the Over for the game total has gone 4-1.
What Are The Patriots Odds To Win The Super Bowl?
The New England Patriots have looked as if they did not skip a beat after an eventful offseason and have managed to keep their Super Bowl odds somewhat consistent until COVID-19 got in the way. They will be going on the next few weeks without Cam Newton and their best defender in Stephon Gilmore as both of them have tested positive. That being said their Super Bowl odds have dropped from +2000 to +2800.
Betting On The Patriots Draft Odds
The New England Patriots have been very lucky that they have drafted talent the way that they have and bettors can expect to see the Patriots keep drafting talent. In order to bet on the Patriots draft, you need to make an online sportsbook account. Once your account is made you will come across different betting lines for the Draft that you can bet on.
How Many Games Will The Patriots Win?
The Patriots can never be counted out as they finished with a strong 12-4 record in the 2019 season and want to keep that going in 2020. Online sportsbooks have set the Patriots projected win total at 9 wins, even without Tom Brady under center. The Patriots have a tough journey ahead in the 2020 season and they are not looking to disappoint those that bet on them.
What Are The New England Patriots Odds To Win The AFC Championship?
The Patriots are sitting in the upper half of the AFC Championship odds board with +1500 odds after taking a slight dip from the +900 odds they saw opening up the season. They have the weapons and the talent that it takes to surely compete with the best, but it is a matter of if they can put that talent to use after they get over the coronavirus slump they're in.
What Are The New England Patriots Odds To Win The AFC East?
The Patriots are sitting in the upper half of the AFC East odds board with +215 odds. They are sitting with the second shortest odds which is unusual for them as they usually go out and win the division every year. The Bills, however, are their only real threat at winning the division and the Pats can take them down with what they are working with.
2020 Patriots Player Props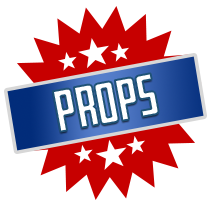 The New England Patriots had one of their toughest offseason in recent history as they parted ways with their franchise quarterback and greatest of all time, Tom Brady. They quickly moved on, however, as they brought in Cam Newton who is looking for a fresh start after only playing in two games last year. Also, they still have a great receiving group led by Julian Edelman.
Cam Newton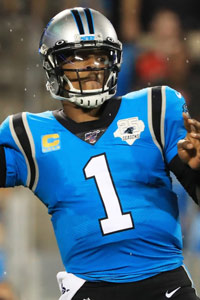 Newton is looking to resurrect himself and prove that he is still a valuable quarterback in the league. Newton only saw the field twice last year due to injury before being cut by the Panthers. This season online sportsbooks have him getting back to his normal self as he is projected for 14.5 interceptions, 25 passing touchdowns and 3650 yards which all have the under favored. He is also projected 5.5 rushing touchdowns.
Julian Edelman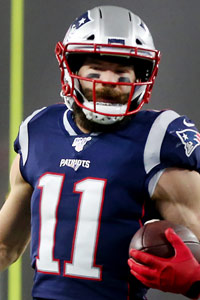 Edelman is looking to have a repeat year in 2020 after a phenomenal 2019 season. Edelman put up 1,117 yards and six touchdowns. NFL betting sites are looking for him to have another great year despite not having Tom Brady under center as his season totals are set at 900.5 yards.
Patriots Team Prop Betting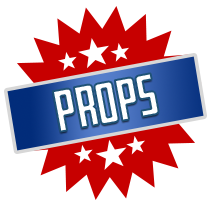 Placing a team prop bet on this team is something that bettors have a lot of interest in because of how well this team plays. If you are someone who loves your Patriots and knows everything about them especially when it comes to their gameplay, take a chance and log on to your online sportsbook and place team prop bets. That way you can enjoy the Patriots victory and have a victory of your own, as the defense collects at least a handful of sacks or finds the endzone for money in your pocket.
Patriots Player Prop Betting
Player prop bets, which is offered and very popular at online betting sites, is when you place a bet on a player's performance during the game. So from kickoff until the game ends you everything that Tom Brady used to do can determine your winnings. Now, Patriots bettors will have to find action on how many rushing yards Sony Michel will collect.
New England Patriots Playoff History
Since being founded in 1960, the New England Patriots have shown complete dominance as they have been able to make the playoffs in 27 seasons. Of their 27 playoff appearances, they have 21 division titles, 11 conference championships and six Super Bowl Championships.
Patriots Playoff Appearances
The Patriots got off to a slow start when it came to making the playoffs as their first appearance came in 1963 under coach Mike Holovak. Between 1975 and 1999 they were only able to make the playoffs nine total times under coaches, Chuck Fairbanks, Ron Meyer, Raymond Berry Bill Parcells and Pete Carroll. Since their current coach Bill Belichick took over in the year 2000, he has been able to lead this team to the playoffs in 17 seasons.
Patriots Division Championships
Of New England's 27 playoff appearances, they have been able to win a very efficient 21 division titles. Between 1960 and 1990 they only won three division titles under Mike Holvak, Chuck Fairbanks and Raymond Berry. Their starting quarterbacks in that time were Babe Parilli, Steve Grogan and Tony Eason. They won two more in 1996 and 1997 with Drew Bledsoe and 17 more from 2001 to present-day under Bill Belichick and Tom Brady.
Patriots Conference Championships
Prior to the year 2000, the Patriots won just two conference championships in 1985 and 1996 under Raymond Berry and Bill Parcells. From the year 2000 and on, it has been all Bill Belichick and Tom Brady as they won nine conference championships. Their most notable run went from 2011 to 2018 where they have won five conference titles.
Patriots Super Bowl Victories
The Patriots are tied for winning the most Super Bowl championships with six. Throughout their existence in the league, they did not win their first Super Bowl until Belichick took over where they have won six Super Bowls from 2000 to 2019 with nonother than Tom Brady under center.
They saw their first Super Bowl Championship in 2002 in Super Bowl XXXVI against the St. Louis Rams where they won 20-17. The Pats were seen as a whopping 14-point underdog and completely overcame all odds as they won the game. Tom Brady was named the Super Bowl MVP after putting up 145 yards and a touchdown.
Their second Super Bowl came just two years later in 2004 where they defeated the Carolina Panthers 32-29. The Pats were seen as 7-point favorites going into the game but were unable to cover being that they won by just three points. Tom Brady gained his second Super Bowl MVP in this one as he went for 354 passing yards and three touchdowns.
The Pats saw their third Super Bowl come just one year later in 2005 when they took down the Philadelphia Eagles 24-21. Going into the game, New England was seen as 7-point favorites but clearly did not cover the spread as they managed to only win by 3-points. Pats wide receiver, Deion Branch was named the MVP of the game after putting up 133 receiving yards.
The Patriots fourth championship came in 2015 where they took down the Seattle Seahawks 28-24. The game came down to the wire as it was decided in the final two minutes when Tom Brady threw a go-ahead touchdown to Julian Edelman. Brady was named the MVP of the Super Bowl as he went for 328 passing yards and four touchdowns.
New England's fifth Super Bowl championship came in 2017 when they went up against the Atlanta Falcons in Super Bowl LI. The Patriots were 3-point favorites going into the game and covered as they won 34-28. The Patriots were down 28-3 at one point in the game and ended up coming back. Tom Brady was named the Super Bowl MVP as he put up 466 yards and two touchdowns.
The Patriots final and most recent Super Bowl came in 2019 for Super Bowl LIII when they defeated the Los Angeles Rams 13-3. The Patriots had no issue in covering their 2-point favored spread as they won by 10-points. Julian Edelman was named the Super Bowl MVP after going for 141 receiving yards.