Betting On The New England Patriots To Win Super Bowl 2021

Betting on the New England Patriots to win the Super Bowl in 2021 could provide one of the best payouts in years should the team revisit their playoff glory. After a subpar 2020-21 season, the Patriots are without Tom Brady and don't have much promise for a Super Bowl run. Still, Super Bowl odds on the Pats are an option for those crazy enough to support the former dynasty.
As a preview of how much New England's odds to win the Super Bowl have changed, at the beginning of the 2019-20 season, the Patriots were at the top of the odds board at +350. To start the 2020-21 season, New England dropped as far as +2000 on most betting sites. However, heading into the 2021-2022 season, the Patriots sit with odds just below the midway mark compared to other NFL teams.
No matter the case, the Patriots have one heck of a following so betting odds on the Patriots will also be a prime spot at online sportsbooks. While New England may be down compared to the previous years, be sure to scan the Patriots' playoff history and other aspects of the page to learn more about one of the best NFL dynasties as well as figuring out the best ways to bet on the Pats.
New England Patriots Playoff History
| | | |
| --- | --- | --- |
| Playoff Appearances | 27 | 1963, 1976, 1978, 1982, 1985, 1986, 1994, 1996, 1997, 1998, 2001, 2003, 2004, 2005, 2006, 2007, 2009, 2010, 2011, 2012, 2013, 2014, 2015, 2016, 2017, 2018, 2019 |
| Division Championships | 21 | 1963, 1978, 1986, 1996, 1997, 2001, 2003, 2004, 2005, 2006, 2007, 2009, 2010, 2011, 2012, 2013, 2014, 2015, 2016, 2017, 2018, 2019 |
| Conference Championships | 11 | 1985, 1996, 2001, 2003, 2004, 2007, 2011, 2014, 2016, 2017, 2018 |
| Super Bowl Victories | 6 | 2001 (XXXVI), 2003 (XXXVIII), 2004 (XXXIX), 2014 (XLIX), 2016 (LI), 2018 (LIII) |
| Super Bowl Losses | 5 | 1986 (XX), 1997 (XXXI), 2008 (XLII), 2015 (XLIX), 2018 (LII) |
| Super Bowl Winning Quarterbacks | 1 | Tom Brady |
| Super Bowl Winning Coaches | 1 | Bill Belichick |
| Super Bowl MVPs | 3 | Tom Brady (XXXVI, XXXVIII, XLIX, LI), Deion Branch (XXXIX), Julian Edelman (LIII) |
What Are The Patriots Odds To Win The Super Bowl?
The New England Patriots have looked as if they have never reached the playoffs last season with their odds sitting somewhere about +2000 to +2800 throughout the season until their ultimate collapse. For the Pats Super Bowl 56 odds, they are no longer considered one of the favorites but have a decent chance to make the playoffs.
What Are The New England Patriots Odds To Win The AFC Championship?
The Patriots are sitting around the half point for the AFC Championship odds. After taking a slight dip from the Tom Brady-less era, the odds for the Patriots to win the AFC wouldn't be wasted, as they have the weapons and defensive talent that it takes to compete with the best. Still, with teams like the Ravens, Chiefs and even Bills, who are in their own division, the Pats are further than they are close.
What Are The New England Patriots Odds To Win The AFC East?
Once a sure thing, the Patriots are not favored to win the AFC East after the Bills proved just exactly what they could be in and out of the AFC East. The Pats AFC East odds are not as long as the Jets, but the Dolphins will put up a fight to kick the Patriots down to three. Still, the Pats can be found with odds around 2-1, so it could be an easy hedge play in the future.
New England Patriots Betting Trends In 2021
New England went 7-9 ATS in 2020, hitting at a rate of 43.8%.
The under was 11-5 last year, making the Pats under hit in 53 of the last 90 games.
Where Can Patriots Fans Bet In Massachusetts?
Unfortunately, for Patriots fans and bettors, there are no land-based sportsbooks within the Massachusetts state lines but that should not shy bettors away at all. Those who want the in-person experience can make their way to the New England states that do offer sports betting like Rhode Island or New Hampshire. Those that don't want to make the trip to a different state can use online NFL betting sites to bet on the Patriots such as MyBookie. MyBookie is known for their NFL odds and also their safety as well.
Betting On The Patriots Draft Odds
The New England Patriots have been very lucky that they have drafted talent the way that they have and bettors can expect to see the Patriots keep drafting talent. In order to bet on the Patriots draft, you need to make an online sportsbook account. Once your account is made you will come across different betting lines for the Draft that you can bet on.
2021 Patriots Player Props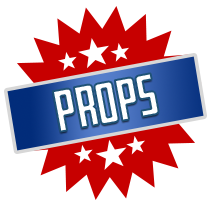 The New England Patriots had one of their toughest offseasons looking back when they lost Tom Brady. Even the online sportsbooks saw slightly fewer offerings for Patriots player prop bets. However, with books always having something to bet on, the Pats rushing attack became the focus of most prop builder sections. In 2021, the Patriots will have a whole new look, meaning it's a perfect time to take advantage of inaccurate prop betting lines.
Patriots Team Prop Betting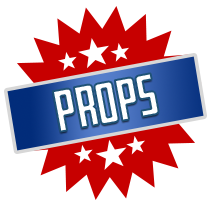 Placing a team prop bet on this team is something that bettors have a lot of interest in because of how well this team plays. If you are someone who loves your Patriots and knows everything about them especially when it comes to their gameplay, take a chance and log on to your online sportsbook and place team prop bets. That way you can enjoy the Patriots victory and have a victory of your own, as the defense collects at least a handful of sacks or finds the endzone for money in your pocket.
Patriots Player Prop Betting
Player prop bets, which is offered and very popular at online betting sites, is when you place a bet on a player's performance during the game. So from kickoff until the game ends you everything that Tom Brady used to do can determine your winnings. Now, Patriots bettors will have to find action on how many rushing yards Sony Michel will collect.
New England Patriots Playoff History
Since being founded in 1960, the New England Patriots have shown complete dominance as they have been able to make the playoffs in 27 seasons. Of their 27 playoff appearances, they have 21 division titles, 11 conference championships and six Super Bowl Championships.
Patriots Playoff Appearances
The Patriots got off to a slow start when it came to making the playoffs as their first appearance came in 1963 under coach Mike Holovak. Between 1975 and 1999 they were only able to make the playoffs nine total times under coaches, Chuck Fairbanks, Ron Meyer, Raymond Berry Bill Parcells and Pete Carroll. Since their current coach Bill Belichick took over in the year 2000, he has been able to lead this team to the playoffs in 17 seasons.
Patriots Division Championships
Of New England's 27 playoff appearances, they have been able to win a very efficient 21 division titles. Between 1960 and 1990 they only won three division titles under Mike Holvak, Chuck Fairbanks and Raymond Berry. Their starting quarterbacks in that time were Babe Parilli, Steve Grogan and Tony Eason. They won two more in 1996 and 1997 with Drew Bledsoe and 17 more from 2001 to present-day under Bill Belichick and Tom Brady.
Patriots Conference Championships
Prior to the year 2000, the Patriots won just two conference championships in 1985 and 1996 under Raymond Berry and Bill Parcells. From the year 2000 and on, it has been all Bill Belichick and Tom Brady as they won nine conference championships. Their most notable run went from 2011 to 2018 where they have won five conference titles.
Patriots Super Bowl Victories
The Patriots are tied for winning the most Super Bowl championships with six. Throughout their existence in the league, they did not win their first Super Bowl until Belichick took over where they have won six Super Bowls from 2000 to 2019 with nonother than Tom Brady under center.
They saw their first Super Bowl Championship in 2002 in Super Bowl XXXVI against the St. Louis Rams where they won 20-17. The Pats were seen as a whopping 14-point underdog and completely overcame all odds as they won the game. Tom Brady was named the Super Bowl MVP after putting up 145 yards and a touchdown.
Their second Super Bowl came just two years later in 2004 where they defeated the Carolina Panthers 32-29. The Pats were seen as 7-point favorites going into the game but were unable to cover being that they won by just three points. Tom Brady gained his second Super Bowl MVP in this one as he went for 354 passing yards and three touchdowns.
The Pats saw their third Super Bowl come just one year later in 2005 when they took down the Philadelphia Eagles 24-21. Going into the game, New England was seen as 7-point favorites but clearly did not cover the spread as they managed to only win by 3-points. Pats wide receiver, Deion Branch was named the MVP of the game after putting up 133 receiving yards.
The Patriots fourth championship came in 2015 where they took down the Seattle Seahawks 28-24. The game came down to the wire as it was decided in the final two minutes when Tom Brady threw a go-ahead touchdown to Julian Edelman. Brady was named the MVP of the Super Bowl as he went for 328 passing yards and four touchdowns.
New England's fifth Super Bowl championship came in 2017 when they went up against the Atlanta Falcons in Super Bowl LI. The Patriots were 3-point favorites going into the game and covered as they won 34-28. The Patriots were down 28-3 at one point in the game and ended up coming back. Tom Brady was named the Super Bowl MVP as he put up 466 yards and two touchdowns.
The Patriots final and most recent Super Bowl came in 2019 for Super Bowl LIII when they defeated the Los Angeles Rams 13-3. The Patriots had no issue in covering their 2-point favored spread as they won by 10-points. Julian Edelman was named the Super Bowl MVP after going for 141 receiving yards.