Betting On The New England Patriots To Win Super Bowl 2020

Betting on the New England Patriots to win the Super Bowl in 2020 is no longer an option. No one ever thought the day would come where the Patriots were not in a Super Bowl or at least in conference championship en route to make it there. Quarterback Tom Brady is feeling every bit of his 42 years giving his team a season that ended with a record of 12-4. The Patriots had to settle for a Wild Card run in order for them to have a shot at Super Bowl 54. They went up against the Tennessee Titans who had a worse season of 9-7. Sadly, for New England, their hopes of going to the Super Bowl were shattered when they lost to the Titans 20-13. At the beginning of the season, the Patriots were at the top of the leaderboard for odds of making it to the Super Bowl with +350. Behind them were the Kansas City Chiefs with +450 odds. The Chiefs would get their place at SB 54 while New England would not.
What Are The Patriots Odds To Win The Super Bowl?
The Patriots started out with the best of odds to win the Super Bowl at +350 but as the season went on, they could only manage to get a Wild Card chance at the Championship Game. That Wild Card chance was flushed down the super bowl of a toilet by the Tennessee Titans. With their poor showing in 2019, the Patriots will be entering their 2020 season with a +1200 shot of winning Super Bowl 55. The poor odds are based on the performance of New England in 2019 - a performance NFL fans are not accustomed to seeing by the legendary team.
Will The New England Patriots Win Super Bowl 54?
No one needs to be a bookmaker to say the odds of the Patriots winning Super Bowl 54 are no longer in contention. Their season finished on a bad note when they lost to the Tennessee Titans. The best New England fans can hope for is that the 42-year-old quarterback Tom Brady who is on the cusp of being 43-year-old Tom Brady finds the right concoction of Cortisone shots to get his joints in working order and bring the team back to the New England Patriots that NFL fans all love to hate for the 2020 season and a possible shot at Super Bowl 55.
New England Patriots Playoff History
| | | |
| --- | --- | --- |
| Playoff Appearances | 27 | 1963, 1976, 1978, 1982, 1985, 1986, 1994, 1996, 1997, 1998, 2001, 2003, 2004, 2005, 2006, 2007, 2009, 2010, 2011, 2012, 2013, 2014, 2015, 2016, 2017, 2018, 2019 |
| Division Championships | 21 | 1963, 1978, 1986, 1996, 1997, 2001, 2003, 2004, 2005, 2006, 2007, 2009, 2010, 2011, 2012, 2013, 2014, 2015, 2016, 2017, 2018, 2019 |
| Conference Championships | 11 | 1985, 1996, 2001, 2003, 2004, 2007, 2011, 2014, 2016, 2017, 2018 |
| Super Bowl Victories | 6 | 2001 (XXXVI), 2003 (XXXVIII), 2004 (XXXIX), 2014 (XLIX), 2016 (LI), 2018 (LIII) |
| Super Bowl Losses | 5 | 1986 (XX), 1997 (XXXI), 2008 (XLII), 2015 (XLIX), 2018 (LII) |
| Super Bowl Winning Quarterbacks | 1 | Tom Brady |
| Super Bowl Winning Coaches | 1 | Bill Belichick |
| Super Bowl MVPs | 3 | Tom Brady (XXXVI, XXXVIII, XLIX, LI), Deion Branch (XXXIX), Julian Edelman (LIII) |
Betting On The Patriots Draft Odds
The New England Patriots have been very lucky that they have drafted talent the way that they have and bettors can expect to see the Patriots keep drafting talent. In order to bet on the Patriots draft, you need to make an online sportsbook account. Once your account is made you will come across different betting lines for the Draft that you can bet on.
How Many Games Will The Patriots Win?
The Patriots can never be counted out as they finished with a strong 12-4 record in the 2019 season and want to keep that going in 2020. Online sportsbooks have set the Patriots projected win total at 9 wins, even without Tom Brady under center. The Patriots have a tough journey ahead in the 2020 season and they are not looking to disappoint those that bet on them.
Patriots Team Prop Betting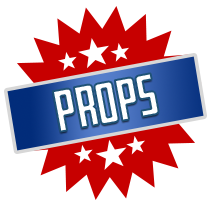 Placing a team prop bet on this team is something that bettors have a lot of interest in because of how well this team plays. If you are someone who loves your Patriots and knows everything about them especially when it comes to their gameplay, take a chance and log on to your online sportsbook and place team prop bets. That way you can enjoy the Patriots victory and have a victory of your own, as the defense collects at least a handful of sacks or finds the endzone for money in your pocket.
Patriots Player Prop Betting
Player prop bets, which is offered and very popular at online betting sites, is when you place a bet on a player's performance during the game. So from kickoff until the game ends you everything that Tom Brady used to do can determine your winnings. Now, Patriots bettors will have to find action on how many rushing yards Sony Michel will collect.