Betting On Jacksonville Jaguars To The Win Super Bowl

Betting on the Jacksonville Jaguars to win the Super Bowl are words that should not be thought of by any sports bettor. They clearly have issues that they need to work on in order to get back to their postseason form. They had a way below average offseason which is going to hurt them. They traded away Calais Campbell who was arguably the best player on their defense. Their only semi-notable offseason signings were tight end Tyler Eifert and Linebacker Joe Schobert.
As for the rest of the team, aside from Gardner Minshew, DJ Chark and Leonard Fournette, there is not much to get excited about from a bettors' standpoint. They lack much needed veteran leadership. This team should not be bet on in any way shape or form. Still, on this page you will find the longshot odds of the Jags winning the Super Bowl, winning the AFC Championship and winning the AFC South.
How The Jacksonville Jaguars Are Impacted By The
Coronavirus
Just two players on the Jaguars team have chosen to sit out of the 2020 season including Edge Lerentee McCray and cornerback Rashaan Melvin. The Jags had five players on their injured reserve/COVID-19 list prior to the season, but all have returned to the team.
The Jaguars have been playing in front of fans at their home games in limited and social distance fashion. They allow between roughly 21%-25% of fans at their games during each home game.
Jacksonville Jaguars Playoff History
| | | |
| --- | --- | --- |
| Playoff Appearances | 7 | 1996, 1997, 1998, 1999, 2005, 2007, 2017 |
| Division Championships | 3 | 1998, 1999, 2017 |
| Conference Championships | 0 | |
| Super Bowl Victories | 0 | |
| Super Bowl Losses | 0 | |
| Super Bowl Winning Quarterbacks | 0 | |
| Super Bowl Winning Coaches | 0 | |
| Super Bowl MVPs | 0 | |
Where Can Jaguars Bettors Bet In Florida?
Sadly, for Jags fans and bettors, there are no in-person sportsbooks in the state of Florida as they have not yet been regulated just yet. In the meantime, those looking to bet on the NFL and the Jacksonville Jaguars can use online sportsbooks like MyBookie. MyBookie has great NFL odds such as regular game lines and prop bets as well as futures bets. They also offer plenty of different promotions as well for new and existing users in order to give bettors more use of their funds.
2020 Betting Trends For The Jacksonville Jaguars
The Jacksonville Jaguars are 2-7 against the spread in their last nine games against an AFC team.
The Over is 6-2 in the Jaguars last eight games versus an AFC South team specifically.
The Under is 5-1 in Jacksonville's last six games in the month of January.
The Over is 11-5 the last 16 times the Jags have faced an AFC opponent.
What Are Jacksonville Jaguars Odds To Win The Super Bowl?
The Jaguars odds at winning the Super Bowl are well beyond longshot odds. They would need hope and prayer to pull off that miracle. They are in full rebuild mode right now. With the exception of a few keystone players, this team won't be contending for a long while. Bettors should not find any excuses here to place a bet on the Jags to win the championship. Currently, the Jags are at the bottom of the Super Bowl odds board with +40000 odds.
What Are the Jacksonville Jaguars Odds To Win The AFC Championship?
The Jaguars odds to win the AFC Championship are nothing to hold your breath on as they are down towards the bottom of the odds board at +20000 odds. They have less than a handful of key players on this team that can actually make a difference on this team, other than that, they do not have nearly enough to match up with any team in the AFC.
What Are The Jacksonville Jaguars Odds To Win The AFC South?
Like their Super Bowl odds and the AFC Championship odds, the Jaguars odds to win the AFC South are the furthest in the division as they are sitting at +5000 odds. They have very limited talent on this team which will not help them at all in competing for the division title. As long as their talent stays at the bare minimum, their odds will do the same.
NFL Draft Betting: Jaguars
With many options sitting at 9th pick, it could be very interesting what the Jags do with this pick. Using online sportsbooks to place a bet on the NFL Draft can range from choosing if the Jags will trade or select with their pick, or bettors can find odds on who the Jaguars will draft. Unlike state-licensed sportsbooks, there are no laws that forbid online betting sites to accept betting odds on NFL events outside of the actual game. This is a huge plus for betting sites as more traffic will head the way of betting sites.
Jacksonville Jaguars Projected Win Total
Just a few years ago, the Jacksonville Jaguars were in the AFC Championship. Last year, this team struggle to get their offense rolling. The defense still played pretty well after trading away some key pieces, however, the offense was nowhere to be found as they finished with a 6-10 record. The Jags are projected to win six games at online Super Bowl betting sites as they did the previous year. Finding their identity is where this needs to start and then maybe we can see some progress for this organization, but the money has floated toward the under.
2020 Jaguars Player Props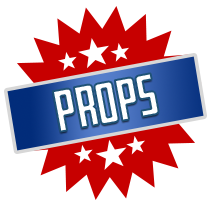 The Jacksonville Jaguars are looking to forget the 2019 season as they finished 6-10 and unfortunately, projections have them sitting around the same record as last year. One of the main bright spots of this team, however, is going to be sophomore quarterback, Gardner Minshew II who turned out to be a diamond in the rough last year.
Gardner Minshew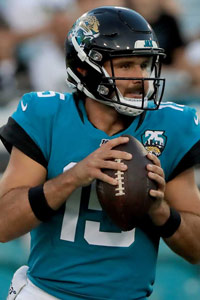 Minshew had a great 2019 rookie season as he was able to throw the ball for 3,271 yards to go along with 21 touchdowns. Not to mention he did not play a full season as he was projected to come off the bench for Nick Foles. With Foles now gone, Minshew's projections on online sportsbooks are at 3499.5 passing yards with the under favored.
Jacksonville Jaguars Playoff History
The Jacksonville Jaguars are one of the newer franchises in the NFL as they were made an NFL team back in 1993. Since becoming an NFL team, they have not been able to make too much noise in the playoffs as they have only been to the playoffs seven times. Of those 7 playoff appearances, they have been able to win just three division championships and have not won any conference championships or Super Bowls. They have, however, made appearances in the AFC Championship game.
Jaguars Playoff Appearances
The Jaguars have made the playoffs 7 times in their existence. Their first playoff appearance came just three years after their debut year in 1996 under Tom Coughlin. Tom Coughlin led the Jaguars to their first four playoff appearances and all of them were one year after another from 1996-1999. Jack Del Rio led them to their next two playoff appearances in 2005 and 2007. They did not make the playoffs again until 2017 which was also their most recent playoff appearance under Doug Marrone.
Jaguars Division Championships
The Jags have not been that consistent when making the playoffs. Of their 7 playoff appearances, just three of them have come as division champions. Their first two came in back to back years in 1998 and 1999 under Tom Coughlin with Mark Brunell under center. Their most recent division championship came in 2017 under Doug Marrone and that was with Blake Bortles under center.
Jaguars Conference Championships
Unfortunately, for the Jaguars, they have not won any conference championships. They have, however, managed to make it to the AFC Championship game three times. With two of them coming under Tom Coughlin in 1996 and 1999 and again in 2017 under Doug Marrone.
Their first appearances in 1996, they faced off with the New England Patriots and were defeated 20-6. They were seen as 7.5-point underdogs heading into the game and clearly were unable to cover the spread. Their QB at the time, Mark Brunell went for just 190 scoreless yards.
In 1999 they faced off and lost to the Tennessee Titans with a final score of 33-14. The Jags were actually seen as the favorites heading into the game by 7-points. Their quarterback was still Mark Brunell who put up 226 yards and a touchdown but threw two interceptions and was sacked three times.
Their most recent AFC Championship appearance came against the New England Patriots in 2017 as they lost 24-20. The Jags were seen as 7.5-point underdogs heading into the game and were able to cover the spread being that they lost by 4-points. They were led by Blake Bortles under center who had a decent game going for 293 yards and a touchdown