Betting On Jacksonville Jaguars To The Win Super Bowl

Betting on the Jacksonville Jaguars to win the Super Bowl are words that should not be thought of by any sports bettor. They clearly have issues that they need to work on in order to get back to their postseason form. The Jaguars have not been a contender since 2017 when they last made the playoffs. Since then, it has been all downhill as they have finished at the bottom of the league.
As mentioned before, the Jaguars have not made the playoffs since back in 2017 but have taken a steep dump off since. That is because they do not have much to get excited about in Jacksonville as they do not have a consistent quarterback, defense or offense as a whole. Some of the only pieces to look at are their running back James Robinson and wide receiver DJ Chark. Aside from them, the Jags need to do some serious work.
When looking to bet on the Jacksonville Jaguars, their betting odds can be found right here. Bettors will find the Jaguars Super Bowl odds, AFC Championship odds and AFC South odds. There is also info on the team's' player props and a breakdown of the Jacksonville Jaguars playoff history as well.
Jaguars Playoff Record By Round
Overall: 7-7
Wild Card: 4-2
Divisional Round: 3-2
Conference Championship: 0-2
Super Bowl: n/a
Jacksonville Jaguars Playoff History
| | | |
| --- | --- | --- |
| Playoff Appearances | 7 | 1996, 1997, 1998, 1999, 2005, 2007, 2017 |
| Division Championships | 3 | 1998, 1999, 2017 |
| Conference Championships | 0 | |
| Super Bowl Victories | 0 | |
| Super Bowl Losses | 0 | |
| Super Bowl Winning Quarterbacks | 0 | |
| Super Bowl Winning Coaches | 0 | |
| Super Bowl MVPs | 0 | |
What Are Jacksonville Jaguars Odds To Win The Super Bowl?
With the Jacksonville Jaguars back to the trenches, their Super Bowl odds have done the same as they sit way behind the rest of the teams in the league. The Jaguars have not won or made the Super Bowl at all in their teams' history.
What Are the Jacksonville Jaguars Odds To Win The AFC Championship?
The Jacksonville Jaguars are considered to be one of the bottom feeders in the AFC and their AFC Championship odds reflect that as they are sitting towards the bottom. The Jaguars have not won any AFC Championships in their team's history but have made the game two times.
What Are The Jacksonville Jaguars Odds To Win The AFC South?
The Jacksonville Jaguars were considered to be a competitive team in the AFC South in recent years as they have won the AFC South division title recently in 2017. However, right now the Jaguars are one of the bottom tier teams in their division and their NFC South odds are sitting down towards the bottom.
2021 Jacksonville Jaguars Betting Odds
Super Bowl: +100000
AFC Championship: +50000
AFC South: +6500
Jacksonville Jaguars ATS Betting History
2020: 7-9
2019: 7-9
2018: 5-9-2
2017: 11-8
2016: 8-8
Jacksonville Jaguars Over/Under Betting History
2020: 8-8
2019: 8-8
2018: 6-10
2017: 9-10
2016: 10-6
Where To Bet On The Jacksonville Jaguars?
Sadly, for Jags fans and bettors, there are no in-person sportsbooks in the state of Florida just yet. However, they could be coming very soon as Florida Governor, Ron DeSantis and the Seminole Tribe of Florida have agree to terms on a 30-year deal that would bring sports betting to the Sunshine State in 2021 during the NFL Season. In the meantime, those looking to bet on the NFL and the Jacksonville Jaguars can use online sportsbooks like MyBookie. MyBookie has great NFL odds such as regular game lines and prop bets as well as futures bets. They also offer plenty of different promotions as well for new and existing users in order to give bettors more use of their funds. Some potential retail locations that could open up in Florida could be found below:
Hard Rock Hotel & Casino Hollywood
Seminole Classic Casino Hollywood
Seminole Casino Coconut Creek
Jaguars Mobile Betting
Mobile betting apps can be used all throughout Jacksonville as bettors can place a bet on any Jaguars odds they can think of from wherever and whenever. Bettors will find that these mobile betting platforms are easy and simple to use and access. They offer the same betting lines that bettors would find on any desktop or laptop computer which makes betting on the Jags much easier to do.
2021 Jaguars Player Props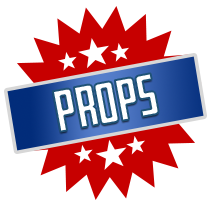 The Jaguars are clearly in a rebuilding stage but have done a fine job at finding talent to help expedite that process. They had a successful draft as they tool Trevor Lawrence and his Clemson teammate Travis Etienne, and brought in some quality talent in Marvin Jones and have a great RB1 in James Robinson as well. With that, bettors can surely find loads of different player props on these Jags players during the regular season.
Jacksonville Jaguars Playoff History
The Jacksonville Jaguars are one of the newer franchises in the NFL as they were made an NFL team back in 1993. Since becoming an NFL team, they have not been able to make too much noise in the playoffs as they have only been to the playoffs seven times. Of those 7 playoff appearances, they have been able to win just three division championships and have not won any conference championships or Super Bowls. They have, however, made appearances in the AFC Championship game.
Jaguars Playoff Appearances
The Jaguars have made the playoffs 7 times in their existence. Their first playoff appearance came just three years after their debut year in 1996 under Tom Coughlin. Tom Coughlin led the Jaguars to their first four playoff appearances and all of them were one year after another from 1996-1999. Jack Del Rio led them to their next two playoff appearances in 2005 and 2007. They did not make the playoffs again until 2017 which was also their most recent playoff appearance under Doug Marrone.
Jaguars Division Championships
The Jags have not been that consistent when making the playoffs. Of their 7 playoff appearances, just three of them have come as division champions. Their first two came in back to back years in 1998 and 1999 under Tom Coughlin with Mark Brunell under center. Their most recent division championship came in 2017 under Doug Marrone and that was with Blake Bortles under center.
Jaguars Conference Championships
Unfortunately, for the Jaguars, they have not won any conference championships. They have, however, managed to make it to the AFC Championship game three times. With two of them coming under Tom Coughlin in 1996 and 1999 and again in 2017 under Doug Marrone.
Their first appearances in 1996, they faced off with the New England Patriots and were defeated 20-6. They were seen as 7.5-point underdogs heading into the game and clearly were unable to cover the spread. Their QB at the time, Mark Brunell went for just 190 scoreless yards.
In 1999 they faced off and lost to the Tennessee Titans with a final score of 33-14. The Jags were actually seen as the favorites heading into the game by 7-points. Their quarterback was still Mark Brunell who put up 226 yards and a touchdown but threw two interceptions and was sacked three times.
Their most recent AFC Championship appearance came against the New England Patriots in 2017 as they lost 24-20. The Jags were seen as 7.5-point underdogs heading into the game and were able to cover the spread being that they lost by 4-points. They were led by Blake Bortles under center who had a decent game going for 293 yards and a touchdown