Betting On Jacksonville Jaguars To The Win Super Bowl

Betting on the Jacksonville Jaguars to win Super Bowl 57 is a bet on youth, coaching, and a poor division that gives Jacksonville a shot at the playoffs. Trevor Lawrence was the heralded "once in a generation" quarterback prospect who is poised to improve throughout his second year under the tutelage of Super Bowl-winning head coach Doug Pederson. That combination alone makes for an interesting duo with Super Bowl potential, but adding in other high draft picks such as Travon Walker and Travis Etienne and bringing in an expensive free agent class means that the Jaguars' preseason odds of +15000 offered some upside.
Those preseason odds change each week though, with large swings occurring depending on the Jaguars' performance. Week Two of the NFL season offered an excellent example of why the Jaguars generated long-shot buzz in the offseason and how a single week can change Super Bowl 57 betting odds. That Week Two victory, a 24-0 victory against the Indianapolis Colts, cause the Jaguars' Super Bowl 57 odds to shorten from +15000 to +10000. As the season goes along, more swings such as that can be expected, especially with a team as young as Jacksonville's that may struggle with consistency week-to-week.
Those updated Super Bowl 57 odds on the Jaguars will be available on this page, as will odds on Jacksonville to win the AFC Championship, AFC South, and Jacksonville's player prop bets. Aside from just odds, this page will also explain how to bet on the Jacksonville Jaguars and what sportsbooks are the best options for Jaguars bettors. The final goal of this page is to include historical information on how the NFL's third-youngest franchise has done from a gambling perspective and overall.
Jaguars Playoff Record By Round
Overall: 7-7
Wild Card: 4-2
Divisional Round: 3-2
Conference Championship: 0-2
Super Bowl: n/a
Jacksonville Jaguars Playoff History
| | | |
| --- | --- | --- |
| Playoff Appearances | 7 | 1996, 1997, 1998, 1999, 2005, 2007, 2017 |
| Division Championships | 3 | 1998, 1999, 2017 |
| Conference Championships | 0 | |
| Super Bowl Victories | 0 | |
| Super Bowl Losses | 0 | |
| Super Bowl Winning Quarterbacks | 0 | |
| Super Bowl Winning Coaches | 0 | |
| Super Bowl MVPs | 0 | |
What Are Jacksonville Jaguars Odds To Win The Super Bowl?
Following a narrow Week One loss against the Washington Commanders, the Jacksonville Jaguars Super Bowl betting odds have stretched from +12500 in the preseason to now +15000. Those +15000 odds have the Jaguars tied for the 29th longest odds to win Super Bowl 57, meaning a large payout is in order if Doug Pederson, Trevor Lawrence, and company can put together a magical run for the 2022/23 season.
What Are the Jacksonville Jaguars Odds To Win The AFC Championship?
Much like their Super Bowl odds, the Jacksonville Jaguars' AFC Championship odds were stretched out after their Week One loss. Jacksonville's odds went from +6000 to +6500. With their odds stretching and a strong return performance by James Robinson, betting on the Jaguars to win the AFC Championship may be a valuable option to some.
What Are The Jacksonville Jaguars Odds To Win The AFC South?
Following Week One of the NFL season, none of the four teams in the AFC South have won a game, meaning the Jaguars are still squarely in the race to win their division. The Indianapolis Colts and Houston Texans tied when they played, which Jaguars bettors can take as a positive or negative because neither team lost or won a divisional game. One concrete stance that Jacksonville's bettors can take is that their odds got longer to win the AFC South, with sportsbooks moving the odds from +550 to +700.
2022 Jacksonville Jaguars Betting Odds
Super Bowl: +15000
AFC Championship: +6500
AFC East: +700
Jacksonville Jaguars ATS Betting History
2022: 0-1
2021: 5-12
2020: 7-9
2019: 7-9
2018: 5-9-2
2017: 11-8
2016: 8-8
Jacksonville Jaguars Over/Under Betting History
2022: 1-0
2021: 5-12
2020: 8-8
2019: 8-8
2018: 6-10
2017: 9-10
2016: 10-6
Where To Bet On The Jacksonville Jaguars?
The best place to bet on the Jacksonville Jaguars is at online sportsbooks such as Bovada, BetOnline, and MyBookie. Those sportsbooks, which have been around for at least six different Jaguars Head Coaches, have the strongest history of elite service and trusted payouts for all of Jacksonville's bettors. Outside of those internationally sanctioned sportsbooks, no options will be available to bet on the Jaguars, as the state of Florida has floundered in its past attempts to bring state-regulated sports betting to the Sunshine State.
Jaguars Mobile Betting
Mobile betting apps can be used all throughout Jacksonville as bettors can place a bet on any Jaguars odds they can think of from wherever and whenever. Bettors will find that these mobile betting platforms are easy and simple to use and access. They offer the same betting lines that bettors would find on any desktop or laptop computer which makes betting on the Jags much easier to do.
2022 Jaguars Player Props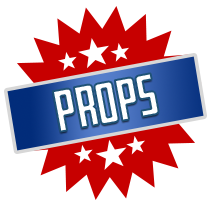 The Jaguars rebuild continues as they are one year out from drafting their next franchise QB in Trevor Lawrence. The Jags have also been able to build a young core around Lawrence setting up for the long run. That comes with a running back duo of Travis Etienne and James Robinson, a receiving core of Marvin Jones Jr. and Christian Kirk, and young pieces on defense such as Travon Walker. Each of these players do have regular-
MVP Odds: Trevor Lawrence +7500
Most Passing Yards: Trevor Lawrence +2500
Most Receiving Yards: Christian Kirk +3500
Comeback Player of the Year: Travis Etienne +2000
Defensive Rookie of the Year: Travon Walker +700
Some of these odds to focus in on include Christian Kirk's odds to lead the league in receiving and Travis Etienne's odds to win Comeback Player of the Year. Starting with Kirk, he did finish in the top-25 for receiving yards last season as the WR2 for the Cardinals beating out both DeAndre Hopkins and A.J. Green. Now, he is listed as the WR1 for the Jaguars with the tenth easiest schedule on the season for wide receivers.
As for Etienne's Comeback Player of the Year odds, he is in the top-15 shortest odds. He has a chance to lead the Jaguars backfield after suffering a season-ending injury in the 2021 preseason. If he can connect with Lawrence as he did during their time together at Clemson, he can surely come out on top.
Jacksonville Jaguars Individual Player Props 2022-23
Christian Kirk Receptions Odds 2022 Reg. Season
Over 69.5 -115
Under 69.5 -115
The Jaguars blew open the WR market by signing Christian Kirk to a $21 million yearly contract, and it seems unlikely that he'll produce to the level his contract would require. Kirk did go above 68.5 receptions in 2022, although this was the first time in his career that he did so. His 77 receptions as a WR2 on Arizona should give over bettors hope that as a WR1 in Jacksonville he can repeat, if not improve on, that performance.
Trevor Lawrence Passing Yards Odds 2022 Reg. Season
Over 4000.5 -115
Under 4000.5 -115
Trevor Lawrence is entering the second year of his career, and this could be a make-or-break year for him. Lawrence passed for 3641 yards as a rookie, and this season, the sportsbooks expect far more from him. If Lawrence can deliver, this might be a good wager to pair with a Jaguars win total over.
Trevor Lawrence Passing TD's 2022 Reg. Season
Over 22.5 -130
Under 22.5 EVEN
Lawrence struggled as a passer in terms of touchdowns in his rookie year, passing for only 12 touchdowns. The sportsbooks might be asking a lot from him by putting the over at 22.5 this year. However, the shading on the line indicates that the markets are pushing this line up, not down, which indicates significant optimism for Lawrence in year two.
Jacksonville Jaguars Odds History
| Year: | Super Bowl Odds: | AFC Odds: | AFC South Odds: | Odds To Make Playoffs: |
| --- | --- | --- | --- | --- |
| 2022 | +10000 | +5000 | +550 | +400 (TBD) |
| 2021 | +12500 | +5000 | +650 | +350 (Miss) |
| 2020 | +50000 | +25000 | +3000 | +800 (Miss) |
| 2019 | +2500 | +1200 | +200 | +130 (Miss) |
| 2018 | +1400 | +700 | +175 | -160 (Miss) |
| 2017 | +10000 | +5000 | +500 | +350 (Make) |
| 2016 | +5000 | +2500 | +300 | +230 (Miss) |
| 2015 | +30000 | +15000 | +2000 | +825 (Miss) |
| 2014 | +20000 | +10000 | +1800 | +1000 (Miss) |
| 2013 | +20000 | +10000 | +2500 | +1400 (Miss) |
Jaguars Win Totals
One of the most popular wagers on the Jacksonville Jaguars is on their win total for the 2022 season. Following their 3-14 performance in 2021, NFL sports betting sites expected the team to at least double their win total. Jacksonville's preseason wins total was set at 6.0, with the over favored with -140 odds. The total and odds are set to fluctuate throughout the season.
Jacksonville Jaguars Total Wins Odds
Over 5.5 -105
Under 5.5 -125
Jacksonville Jaguars Playoff History
The Jacksonville Jaguars are one of the newer franchises in the NFL as they were made an NFL team back in 1993. Since becoming an NFL team, they have not been able to make too much noise in the playoffs as they have only been to the playoffs seven times. Of those 7 playoff appearances, they have been able to win just three division championships and have not won any conference championships or Super Bowls. They have, however, made appearances in the AFC Championship game.
Jaguars Playoff Appearances
The Jaguars have made the playoffs 7 times in their existence. Their first playoff appearance came just three years after their debut year in 1996 under Tom Coughlin. Tom Coughlin led the Jaguars to their first four playoff appearances and all of them were one year after another from 1996-1999. Jack Del Rio led them to their next two playoff appearances in 2005 and 2007. They did not make the playoffs again until 2017 which was also their most recent playoff appearance under Doug Marrone.
Jaguars Division Championships
The Jags have not been that consistent when making the playoffs. Of their 7 playoff appearances, just three of them have come as division champions. Their first two came in back to back years in 1998 and 1999 under Tom Coughlin with Mark Brunell under center. Their most recent division championship came in 2017 under Doug Marrone and that was with Blake Bortles under center.
Jaguars Conference Championships
Unfortunately, for the Jaguars, they have not won any conference championships. They have, however, managed to make it to the AFC Championship game three times. With two of them coming under Tom Coughlin in 1996 and 1999 and again in 2017 under Doug Marrone.
Their first appearances in 1996, they faced off with the New England Patriots and were defeated 20-6. They were seen as 7.5-point underdogs heading into the game and clearly were unable to cover the spread. Their QB at the time, Mark Brunell went for just 190 scoreless yards.
In 1999 they faced off and lost to the Tennessee Titans with a final score of 33-14. The Jags were actually seen as the favorites heading into the game by 7-points. Their quarterback was still Mark Brunell who put up 226 yards and a touchdown but threw two interceptions and was sacked three times.
Their most recent AFC Championship appearance came against the New England Patriots in 2017 as they lost 24-20. The Jags were seen as 7.5-point underdogs heading into the game and were able to cover the spread being that they lost by 4-points. They were led by Blake Bortles under center who had a decent game going for 293 yards and a touchdown.
1997 AFC Divisional Round: The Jaguars' Largest Playoff Comeback
The Jaguars only have one notable large comeback that took place during the playoffs. This happened on January 4th, 1997, in the AFC Divisional Round against the Denver Broncos. The Broncos sprinted out to a 12-0 lead in the first quarter behind a 18 yard touchdown pass from John Elway to Shannon Sharpe; however, a 46 yard field goal by Jaguars' kicker Mike Hollis began a run that saw the Jaguars outscore the Broncos 30-15. A 16 yard passing touchdown from Jaguars' quarterback Mark Brunnell to Jimmy Smith put the Jaguars ahead 30-20 late in the fourth. The Broncos would fire back with another John Elway touchdown pass, this time to Ed McCaffrey (father of Christian McCaffrey), but the Jaguars would hold onto the lead to win the game 30-27 and advance to the AFC Championship Game.