Betting On The Buffalo Bills To Win Super Bowl 57

The Buffalo Bills are famous for going to four straight Super Bowls and winning none. However, betting on the Buffalo Bills to win Super Bowl 2023 may be the move, as this team has come closer in recent years. They completely put the league on blast in the 2020-21 season as they finished with a spectacular 13-3 record to end the season which was good enough to bring in their 12th AFC East division title.
The Bills have been one of the greatest success stories a of recently and are being led by one of the best up and coming quarterbacks in the league in Josh Allen. The Bills' defense has been impressive as well, hard-hitting and tough, limiting opponents in the cold weather of Buffalo. All in all, they are sure to make a run adding to their playoff records.
Continuing down this page, Buffalo Bills bettors will come across the different Bills futures odds that are available such as the Bills Super Bowl odds, their odds to win the AFC Championship as well as their odds to win the AFC East division. There is also a breakdown of the Bills playoff history.
Bills Playoff Record By Round
Overall: 17-19
Wild Card: 4-5
Divisional Round: 6-7
Conference Championship: 4-3
Super Bowl: 0-4
Buffalo Bills Playoff History
| | | |
| --- | --- | --- |
| Playoff Appearances | 21 | 1963, 1964, 1965, 1966, 1974, 1980, 1981, 1988, 1989, 1990, 1991, 1992, 1993, 1995, 1996, 1998, 1999, 2017, 2019, 2020, 2021 |
| Division Championships | 13 | 1963, 1964, 1965, 1966, 1980, 1988, 1989, 1990, 1991, 1993, 1995, 2020, 2021 |
| Conference Championships | 4 | 1990, 1991, 1992, 1993 |
| Super Bowl Victories | 0 | |
| Super Bowl Losses | 4 | 1991 (XXV), 1992 (XXVI), 1993 (XXVII), 1994 (XXVIII) |
| Super Bowl Winning Quarterbacks | 0 | |
| Super Bowl Winning Coaches | 0 | |
| Super Bowl MVPs | 0 | |
What Are The Bills Odds To Win The Super Bowl?
The Buffalo Bills' time has come and they are now considered one of the elite teams in the league and have all of the weapons to prove their doubters wrong. Unfortunately for them, they have made the Super Bowl four times in a row from 1990-1993, but have not been able to convert at all. With their offense continuing to get better and better by the day, the Bills Super Bowl odds continue to get shorter every day.
What Are The Buffalo Bills Odds To Win The AFC Championship?
The Buffalo Bills made their first AFC Championship game since 1994, where they defeated the Kansas City Chiefs. Fast track to the 2020-21 AFC Championship game, and it was again the Bills on the losing side of theAFC Championship against the Chiefs. Despite losing the AFC Championship game, the Bills started the season off very strongly and currently hold the best odds to win the conference.
What Are The Buffalo Bills Odds To Win The AFC East?
Times have changed in the AFC East as this used to be a division run by the New England Patriots who own 21 division championships. However, with Tom Brady now out of the division, it opened things up for the Bills to take over as they won their 12th division title in 2020 and their first since 1995. Many, including NFL sportsbooks, believe that the Bills will continue this hot ride as the AFC East odds have the Bills favored to win a second straight division title.
2023 Buffalo Bills Betting Odds
Super Bowl: +750
AFC Championship: +375
Buffalo Bills ATS Betting History
Buffalo Bills Over/Under Betting History
How Many Super Bowls Have The Buffalo Bills Won?
None. Famously, they reached four Super Bowls in a row and lost every single one of them. They didn't make the playoffs at all from 1999-2017. Since then, however, they've made the playoffs twice, and the current season is their best season since the 1990s. This is part of their popular appeal – they're the protagonists from every sports movie you ever watched, the Bad News Bears of the NFL, downtrodden but not giving up. Will that be enough for the Bills to win the Super Bowl? Who knows, but we're all rooting for them.
Buffalo Bills Mobile Betting
Mobile betting is the way of the future and Bills bettors can take full advantage of it from anywhere they are. While New York does not permit mobile sports betting at the time, there are plenty of other mobile options. At a Bills game or at a bar cheering on their team, bettors can access Bills odds right from their phone whether it is normal game lines, a prop bet, or even live betting.
Where To Bet On The Bills In Buffalo
Buffalo Bills fans and bettors have it easy when it comes to betting on the Bills in Buffalo. While in Buffalo, you can make your way to the Seneca Buffalo Creek Sports Lounge which is the lone land-based sportsbook in the city. For those that do not want to make the drive, BetOnline is an online sportsbook that has you covered with plenty of Buffalo Bills betting odds.
2023 Bills Player Props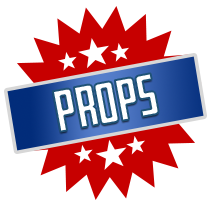 The Buffalo Bills have some of the most exciting and explosive players in all of the NFL, not to mention that have one of the toughest defenses in the league as well. With players like Josh Allen, Stefon Diggs and Cole Beasley leading the way on offense, NFL sportsbooks are quick to list player prop bets on them throughout the regular season and, playoffs and even if they made it to the Super Bowl.
Buffalo Bills Playoff History
Since the Bills were established in 1960, they have been able to make a nice amount of noise in the postseason. They have 21 playoff appearances to their name which includes 13 divisional championships and 4 conference championships. Sadly, the Bills have not won any Super Bowl Championships, but they have made the Super Bowl a number of times.
Bills Playoff Appearances
The Bills did not wait long to make their first playoff appearance as they made it just three years after being established in 1963 under Lou Saban who led them to four straight playoff berths from 1963-1966. Saban later led them to one more playoff appearance in 1974. The Bills kicked off the 80s with two straight playoff appearances in 1980-1981 under Chuck Knox. The Marv Levy era took place from 1986-1997 in which they made the playoffs in 8 of 11 seasons. Wade Philips then took over and led them to one more in 1999. They then went on an 18-year playoff drought that ended in 2017 when Sean McDermott took over and led them to another one in 2019. They've also made appearances in 2020 and 2021.
Bills Division Championships
Of their playoff appearances, 13 of them have come as division champions. The Bills first four division championships came in their first four playoff appearances under Lou Saban from 1963-1966. They saw three more in the 80s in 1980-1981 with Chuck Knox and saw two more in 1988-1989 under Marv Levy. Levy led them to six division championships including 1988, 89, 90, 91, 93, and 95. Since McDermott has taken over in 2017, they have seen two division titles in 2021 and 2021.
Bills Conference Championships
Of the Bills' 13 seasons as divisional champions, they have turned four of them into conference championships and all of them have come under Marv Levy. All four of them came one after another from 1990-1993. The Bills were seen as the favorites going into each of the four conference games and actually covered the spread in three of the four games with the exception of the 1991 AFC Championship. Jim Kelly was the quarterback under center for all four games.
Bills Super Bowl Victories
The Bills, unfortunately, do not have any Super Bowl wins to their name but have made the Super Bowl four times in four straight years in the Marv Levy-Jim Kelly era.
Their first Super Bowl came in 1991 for Super Bowl XXV where they faced off against the New York Giants. They lost by just one point with a final score of 20-19 after they went into the game being favored to win by 6.5-points. They did not get any passing touchdowns on the board as Jim Kelly was held to just 212 passing yards.
Their second Super Bowl outing in 1992 for Super Bowl XXXVI came against the now Washington Commanders. The Bills went into the game seen as 7-point underdogs and failed to cover the spread as they lost with a final score of 37-24. Jim Kelly was the one to dig them in a hole as he threw for 275 yards and 2 touchdowns but also threw 4 interceptions and was sacked 5 times.
Their third Super Bowl game in 1993 for Super Bowl XXVII where they took on the Dallas Cowboys. They were completely blown out of the game as they lost with a final score of 52-17. They went into the game being seen as 6.5-point underdogs and clearly did not cover. Their quarterback at the time was Frank Reich who went for 194 yards and a touchdown in the game.
The final and most recent Super Bowl that the Bills were in was Super Bowl XXVIII where they once again were defeated by the Dallas Cowboys with a final score. This time around the final score of the game was 30-13 in which the Bills also did not cover the spread as they went into the game being seen as 10.5-point underdogs.
1993 AFC Wild Card Game: Bills Complete The Largest Comeback In NFL History
The Buffalo Bills have been one of the NFL's best franchises at securing comeback victories, completing five comebacks of 20+ points in their franchise history. The largest of these was the biggest comeback in NFL history - they came back from a 32 point deficit against the Houston Oilers in the 1993 AFC Wild Card game. Down 35-3 in the third quarter, a 1 yard rushing touchdown from Bills' running back Kenneth Davis started a 35-3 second half run from the Bills, featuring four passing touchdowns from Frank Reich (including three to Andre Reed) to tie the score at 38 at the end of regulation. The Bills largest playoff comeback happened with a 32 yard overtime field goal from Steve Christie to win 41-38.