Betting On The Dallas Cowboys To Win The Super Bowl

Betting on the Dallas Cowboys to win the Super Bowl is a popular bet to make no matter how good or bad the team is as they are considered to be America's Team. However, this has not been rewarding as they have not made the Super Bowl since 1995, where they won their fifth title. The current team has the potential to be great but has not yet lived up to that expectation due to some injuries and lack of chemistry between some of their key players.
Still, the Cowboys roster is stacked on both sides of the ball but their electric offense is led by an elite quarterback in Dak Prescott, and RB1 in Ezekiel Elliot, and a young, talented receiving core in Amari Cooper and Ceedee Lamb. The Cowboys are one of the most decorated teams in the NFL and it would only be right that their team continues to add to their 33 playoff appearances with deep runs that could lead to division and conference championships and maybe even a Super Bowl ring as well. Of their playoff appearances, their most dominant era was between 1991 and 1999 where they made the playoffs in eight of nine seasons. They also took home six division championships in that time period as well and won three Super Bowls out of it as well.
Betting on the Dallas Cowboys odds comes easy to those that are looking to lay action on them. The Cowboys betting odds can all be found on this page with their Super Bowl odds and odds to win both the NFC Championship and the NFC East as well. Those looking to bet on Cowboys player prop bets can also find some information but be sure to check out the Cowboys playoff history before betting.
Cowboys Playoff Record By Round
Overall: 35-28
Wild Card: 7-5
Divisional Round: 15-12
Conference Championship: 8-8
Super Bowl: 5-3
Dallas Cowboys Playoff History
| | | |
| --- | --- | --- |
| Playoff Appearances | 33 | 1966, 1967, 1968, 1969, 1970, 1971, 1972, 1973, 1975, 1976, 1977, 1978, 1979, 1980, 1981, 1982, 1983, 1985, 1991, 1992, 1993, 1994, 1995, 1996, 1998, 1999, 2003, 2006, 2007, 2009, 2014, 2016, 2018 |
| Division Championships | 24 | 1966, 1967, 1968, 1969, 1970, 1971, 1973, 1976, 1977, 1978, 1979, 1981, 1985, 1992, 1993, 1994, 1995, 1996, 1998, 2007, 2009, 2014, 2016, 2018 |
| Conference Championships | 10 | 1966, 1967, 1970, 1971, 1975, 1977, 1978, 1992, 1993, 1995 |
| Super Bowl Victories | 5 | 1971 (VI), 1977 (XII), 1992 (XXVII), 1993 (XXVIII), 1995 (XXX) |
| Super Bowl Losses | 3 | 1970 (V), 1976 (X), 1979 (XIII) |
| Super Bowl Winning Quarterbacks | 3 | Craig Morton, Roger Staubach, Troy Aikman |
| Super Bowl Winning Coaches | 3 | Tom Landry, Jimmy Johnson, Barry Switzer |
| Super Bowl MVPs | 6 | Chuck Howley (V), Harvey Martin (XII), Randy White (XII), Troy Aikman (XXVII), Emmitt Smith (XXVIII), Larry Brown (XXX) |
What Are The Odds On The Cowboys To Win The Super Bowl
Although the Cowboys missed the playoffs in 2020, the 2021 season is looking to be the Cowboys bounce-back year. The Cowboys 2022 Super Bowl odds are currently sitting in the top third of the Super Bowl odds table. Their odds shortened after opening around the middle of the pack as a result of a healthy Dak Prescott, Ezekiel Elliot, CeeDee Lamb, and Amari Cooper.
What Are The Cowboys Odds To Win The NFC Championship?
The Dallas Cowboys have ten NFC Championships to their name with their last one coming back in 1995. Sadly for the Cowboys though, they have not made it back to the NFC title game since then. With a lot of high expectations surrounding the Dallas Cowboys, their NFC Championship odds are sitting towards the top of the odds board.
What Are The Dallas Cowboys Odds To Win The NFC East?
Luckily for the Dallas Cowboys, they are members of easily the weakest division in all of the NFL, as all four teams finished with a below .500 record in 2020. With that said, the Cowboys are always in contention to come away with the division championship and are favored to do so in 2021. Dallas currently has 24 division titles with their most recent one coming back in 2018. They currently sit with by far the best odds to win the NFC East.
2021 Dallas Cowboys Betting Odds
Super Bowl: +1200
NFC Championship: +550
NFC East: -1400
Dallas Cowboys ATS Betting History
2020: 5-11
2019: 9-7
2018: 9-8-1
2017: 8-7-1
2016: 10-7
Dallas Cowboys Over/Under Betting History
2020: 9-7
2019: 10-6
2018: 9-9
2017: 6-10
2016: 7-10
Where Can Cowboys Fans Bet In Texas?
There actually are no land-based sportsbooks in Texas, as the state has very strict gambling laws. That should not discourage anyone from using online-based sportsbooks to bet on the Dallas Cowboys. One legal online sportsbook to bet on the Cowboys is MyBookie, which is known as one of the elites. They are one of the safest and most trusted platforms on the market and offer plenty of different NFL odds to choose from.
Mobile Betting On The Dallas Cowboys
The Dallas Cowboys reel in plenty of betting action over the course of the NFL season. Most of those bets come from a mobile betting source such as a smartphone like an iPhone or Android. Bettors all over the Dallas area can take advantage of mobile betting odds from just about anywhere they can think of which includes live from a Cowboys home game.
2021 Cowboys Player Props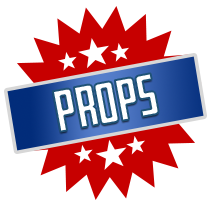 The Dallas Cowboys have always been Americas Team and how could they not? They have star power such as Dak Prescott, Amari Cooper and Ezekiel Elliot lighting up the field on a weekly basis. With that, bettors can look to bet on each player individually with their player prop bets such as receiving yard totals, passing yard totals and rushing yard totals. Bettors can find these offs during both the regular season and playoffs.
Dallas Cowboys Playoff History
The Dallas Cowboys have certainly left their mark in the NFL as one of the more decorated teams in the league. Since they were first established in 1960 they have 33 total playoff appearances, 24 division championships, 10 conference championships and five Super Bowl wins.
Cowboys Playoff Appearances
The Cowboys have reached the postseason 33 times with seven different coaches. The team's first-ever head coach, Tom Landry, who coached the team from 1960 to 1988 led this team to 18 playoff appearances. Jimmy Johnson, Barry Switzer and Jason Garrett have each led Americas Team to three playoff appearances each as well.
Cowboys Division Championships
The Cowboys have been able to make the best of their 33 playoff appearances as they have converted 24 of them into division championships. Their first one came in 1967 where they defeated the Cleveland Browns 54-14 in which Tom Landry was the coach and Don Meredith was riding under center. Under the Tom Landry era, four different quarterbacks have won division championships with the Cowboys. Their most recent one was in 2018 when Jason Garrett was coaching while their current quarterback, Dak Prescott, was under center.
Cowboys Conference Championships
The Cowboys have won a total of 10 conference Championships dating back to their first one in 1966. Their most notable conference championship run came in the 70s where they won five conference titles from 1970-1980. The 90s was also a nice stretch for the Cowboys as they won three conference titles here including 1992-1993 under Jimmy Johnson and in 1995 under Barry Switzer which is their most recent one. Troy Aikman was the starting quarterback during their last three conference championships.
Cowboys Super Bowl Victories
The Cowboys currently have five Super Bowl Championships on their resume. All of them came from 1960 when they started until 1997. Tom Landry coached the Cowboys to their first Super Bowl win in the 1971 season as they defeated the Miami Dolphins in Super Bowl VI 24-3. The Cowboys were seen as 6-point favorites here and completely shattered the spread as they won by 21-points. Roger Staubach was named the MVP after throwing for 119 yards and two touchdowns.
The Cowboys second Super Bowl win came under Tom Landry after they defeated the Denver Broncos in the 1977 season for Super Bowl XII. The Cowboys were seen as 6-point favorites here as well and easily covered as they won 27-10. Super Bowl XII also marks the first time that not only two players were named Super Bowl MVP's in Harvey Martin and Randy White, but also the first-time defensive players were named as well.
The Cowboys third Super Bowl came under Jimmy Johnson as well in the 1992 season for Super Bowl XXVII where they defeated the Buffalo Bills 52-17. The Cowboys were seen as 6.5-point favorites here and clearly covered the spread. Troy Aikman was named the Super Bowl MVP here as he went for 273 yards and four passing touchdowns.
The Cowboys won their fourth Super Bowl one year later in the 1993 season for Super Bowl XXVIII under Jimmy Johnson. The Cowboys defeated the Buffalo Bills once more but this time 30-13 after being seen as 10.5-point favorites in which they clearly covered. Emmitt Smith was named the Super Bowl MVP here as he rushed for 132 yards and two touchdowns.
The Cowboys fifth Super Bowl came under coach Bill Cowher in Super Bowl XXX where they defeated the Pittsburgh Steelers 27-17. The Cowboys were seen as 13.5-points but were unable to cover the spread as they won by 10-points. Cornerback, Larry Brown, was named the Super Bowl MVP after catching two interceptions which were returned for 77 yards.