Betting On The Dallas Cowboys To Win The Super Bowl

Betting on the Dallas Cowboys to win the Super Bowl is a popular bet to make no matter how good or bad the team is. Within the NFC East, the Cowboys always have a shot at winning their division but injuries and coaching changes before and throughout the 2020 season have put the Cowboys in an interesting spot.
Mike McCarthy is a proven Super Bowl-winning coach but Dak Prescott and his contract are a major talking point moving forward. The Cowboys should definitely be considered contenders throughout the league on paper but it's time for them to get to work and show that they are the real deal.
They have had a few disappointing seasons since their 2018 playoff run, giving those looking to bet on the Dallas Cowboys Super Bowl 56 odds a perfect opportunity to catch them at a longshot. As you keep going down the page, you will find the Cowboys' futures odds on the division, NFC, Super Bowl and more. Also, be sure to check out the Cowboys playoff history in the NFL to see exactly where they came from to where they are today.
Dallas Cowboys Playoff History
| | | |
| --- | --- | --- |
| Playoff Appearances | 33 | 1966, 1967, 1968, 1969, 1970, 1971, 1972, 1973, 1975, 1976, 1977, 1978, 1979, 1980, 1981, 1982, 1983, 1985, 1991, 1992, 1993, 1994, 1995, 1996, 1998, 1999, 2003, 2006, 2007, 2009, 2014, 2016, 2018 |
| Division Championships | 24 | 1966, 1967, 1968, 1969, 1970, 1971, 1973, 1976, 1977, 1978, 1979, 1981, 1985, 1992, 1993, 1994, 1995, 1996, 1998, 2007, 2009, 2014, 2016, 2018 |
| Conference Championships | 10 | 1966, 1967, 1970, 1971, 1975, 1977, 1978, 1992, 1993, 1995 |
| Super Bowl Victories | 5 | 1971 (VI), 1977 (XII), 1992 (XXVII), 1993 (XXVIII), 1995 (XXX) |
| Super Bowl Losses | 3 | 1970 (V), 1976 (X), 1979 (XIII) |
| Super Bowl Winning Quarterbacks | 3 | Craig Morton, Roger Staubach, Troy Aikman |
| Super Bowl Winning Coaches | 3 | Tom Landry, Jimmy Johnson, Barry Switzer |
| Super Bowl MVPs | 6 | Chuck Howley (V), Harvey Martin (XII), Randy White (XII), Troy Aikman (XXVII), Emmitt Smith (XXVIII), Larry Brown (XXX) |
What Are The Odds On The Cowboys To Win The Super Bowl
Although the Cowboys did not have the 2020 season that many expected as they missed the playoffs entirely, 2021 is looking to be the Cowboys bounce-back year. Being that many are expecting a turnaround from this team, their 2022 Super Bowl odds are sitting towards the top of the odds board. The Cowboys have five Super Bowl championships to their name, however, they have not made the Super Bowl since their last win in 1995 for Super Bowl XXX.
What Are The Cowboys Odds To Win The NFC Championship?
The Dallas Cowboys have ten NFC Championships to their name with their last one coming back in 1995. Sadly for the Cowboys though, they have not made it back to the NFC title game since then. With a lot of high expectations surrounding the Dallas Cowboys, their NFC Championship odds are sitting towards the top of the odds board.
What Are The Dallas Cowboys Odds To Win The NFC East?
Luckily for the Dallas Cowboys, they are in easily the weakest division in all of the NFL as all four teams finished with a below .500 record in 2020. With that said, the Cowboys are always in contention to come away with the division championship and are favored to do so in 2021. Dallas currently has 24 division titles with their most recent one coming back in 2018.
2021 Dallas Cowboys Betting Odds
Super Bowl: +2200
NFC Championship: +1200
NFC East: +110
Betting Trends For The Dallas Cowboys
Regular Season Record: 6-10
ATS Record: 5-11
Over/Under Record: 9-7
Where Can Cowboys Fans Bet In Texas?
There actually are no land-based sportsbooks in Texas, as the state has very strict gambling laws. That should not discourage anyone from using online-based sportsbooks to bet on the Dallas Cowboys. One legal online sportsbook to bet on the Cowboys is MyBookie, which is known as one of the elites. They are one of the safest and most trusted platforms on the market and offer plenty of different NFL odds to choose from.
Cowboys Betting Odds On The NFL Draft
The Dallas Cowboys have been able to find success through the (* NFL Draft https://www.bettingsuperbowl.com/draft/ *) with guys like Dak Prescott and Ezekiel Elliot and have been able to build a nice team. They will look to continue building a Super Bowl contending team with their six draft picks in the 2021 NFL Draft. They own a draft pick in every round except the fifth.
2021 Cowboys Player Props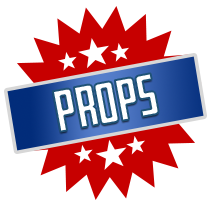 The Cowboys had a surprisingly rough 2019 and 2020 season despite having the talents of Dak Prescott, Amari Cooper, and Ezekiel Elliot. They will look to turn it all around in the 2021 season as they added another offensive weapon in CeeDee Lamb, who they drafted in 2020. They certainly have the talent, and online sportsbooks will offer not only Super Bowl props on the Cowboys but ones that take the span of each game, season, or career.
Cowboys Team Prop Bets
For those Cowboys fans that know their team very well, team prop bets on the Cowboys are the way to go! Although online sportsbooks offer many betting options, team props are very cool and Cowboys fans love it! You can place a bet on how many rushing yards the Cowboys' team will finish the game with as well as many other betting options. This is something that many bettors capitalize on and is advised for others to do the same!
Cowboys Player Prop Bets
There are different ways you can bet in sports. Although you can place your wager on the point spread of the Cowboys' game, there is also a betting option called player props. This is when bettors can bet on a player's performance during a game. For example, Ezekiel Elliot to score three touchdowns. You can bet on if you think he scores more or less, and it may even come with inflated odds depending on what the sportsbook if offering. Looking for Cowboys player prop bets come easy the more you follow the team.
Dallas Cowboys Playoff History
The Dallas Cowboys have certainly left their mark in the NFL as one of the more decorated teams in the league. Since they were first established in 1960 they have 33 total playoff appearances, 24 division championships, 10 conference championships and five Super Bowl wins.
Cowboys Playoff Appearances
The Cowboys have reached the postseason 33 times with seven different coaches. The team's first-ever head coach, Tom Landry, who coached the team from 1960 to 1988 led this team to 18 playoff appearances. Jimmy Johnson, Barry Switzer and Jason Garrett have each led Americas Team to three playoff appearances each as well.
Cowboys Division Championships
The Cowboys have been able to make the best of their 33 playoff appearances as they have converted 24 of them into division championships. Their first one came in 1967 where they defeated the Cleveland Browns 54-14 in which Tom Landry was the coach and Don Meredith was riding under center. Under the Tom Landry era, four different quarterbacks have won division championships with the Cowboys. Their most recent one was in 2018 when Jason Garrett was coaching while their current quarterback, Dak Prescott, was under center.
Cowboys Conference Championships
The Cowboys have won a total of 10 conference Championships dating back to their first one in 1966. Their most notable conference championship run came in the 70s where they won five conference titles from 1970-1980. The 90s was also a nice stretch for the Cowboys as they won three conference titles here including 1992-1993 under Jimmy Johnson and in 1995 under Barry Switzer which is their most recent one. Troy Aikman was the starting quarterback during their last three conference championships.
Cowboys Super Bowl Victories
The Cowboys currently have five Super Bowl Championships on their resume. All of them came from 1960 when they started until 1997. Tom Landry coached the Cowboys to their first Super Bowl win in the 1971 season as they defeated the Miami Dolphins in Super Bowl VI 24-3. The Cowboys were seen as 6-point favorites here and completely shattered the spread as they won by 21-points. Roger Staubach was named the MVP after throwing for 119 yards and two touchdowns.
The Cowboys second Super Bowl win came under Tom Landry after they defeated the Denver Broncos in the 1977 season for Super Bowl XII. The Cowboys were seen as 6-point favorites here as well and easily covered as they won 27-10. Super Bowl XII also marks the first time that not only two players were named Super Bowl MVP's in Harvey Martin and Randy White, but also the first-time defensive players were named as well.
The Cowboys third Super Bowl came under Jimmy Johnson as well in the 1992 season for Super Bowl XXVII where they defeated the Buffalo Bills 52-17. The Cowboys were seen as 6.5-point favorites here and clearly covered the spread. Troy Aikman was named the Super Bowl MVP here as he went for 273 yards and four passing touchdowns.
The Cowboys won their fourth Super Bowl one year later in the 1993 season for Super Bowl XXVIII under Jimmy Johnson. The Cowboys defeated the Buffalo Bills once more but this time 30-13 after being seen as 10.5-point favorites in which they clearly covered. Emmitt Smith was named the Super Bowl MVP here as he rushed for 132 yards and two touchdowns.
The Cowboys fifth Super Bowl came under coach Bill Cowher in Super Bowl XXX where they defeated the Pittsburgh Steelers 27-17. The Cowboys were seen as 13.5-points but were unable to cover the spread as they won by 10-points. Cornerback, Larry Brown, was named the Super Bowl MVP after catching two interceptions which were returned for 77 yards.