Betting On The Dallas Cowboys To Win The Super Bowl

Betting on the Dallas Cowboys to win the Super Bowl is a popular bet to make no matter how good or bad the team is as they are considered to be America's Team. However, this has not been rewarding as they have not made the Super Bowl since 1995, where they won their fifth title. The current team has the potential to be great and contend for a Super Bowl, but only time will tell if they can make it there and it makes sense considering their preseason odds over the last four seasons. They've opened at or under +2000 in three of the last four seasons.
The offense is led by an elite quarterback in Dak Prescott, and RB1 in Ezekiel Elliott, and a young, talented receiving core led by CeeDee Lamb. The Cowboys are one of the most decorated teams in the NFL and it would only be right that their team continues to add to their 33 playoff appearances with deep runs that could lead to division and conference championships and maybe even a Super Bowl ring as well. Of their playoff appearances, their most dominant era was between 1991 and 1999 where they made the playoffs in eight of nine seasons. They also took home six division championships in that time period as well and won three Super Bowls out of it as well.
Betting on the Dallas Cowboys odds comes easy to those that are looking to lay action on them. The Cowboys betting odds can all be found on this page with their Super Bowl odds and odds to win both the NFC Championship and the NFC East as well. Those looking to bet on Cowboys player prop bets can also find some information but be sure to check out the Cowboys playoff history before betting.
Cowboys Playoff Record By Round
Overall: 35-29
Wild Card: 7-6
Divisional Round: 15-12
Conference Championship: 8-8
Super Bowl: 5-3
Dallas Cowboys Playoff History
| | | |
| --- | --- | --- |
| Playoff Appearances | 34 | 1966, 1967, 1968, 1969, 1970, 1971, 1972, 1973, 1975, 1976, 1977, 1978, 1979, 1980, 1981, 1982, 1983, 1985, 1991, 1992, 1993, 1994, 1995, 1996, 1998, 1999, 2003, 2006, 2007, 2009, 2014, 2016, 2018, 2021 |
| Division Championships | 25 | 1966, 1967, 1968, 1969, 1970, 1971, 1973, 1976, 1977, 1978, 1979, 1981, 1985, 1992, 1993, 1994, 1995, 1996, 1998, 2007, 2009, 2014, 2016, 2018, 2021 |
| Conference Championships | 10 | 1966, 1967, 1970, 1971, 1975, 1977, 1978, 1992, 1993, 1995 |
| Super Bowl Victories | 5 | 1971 (VI), 1977 (XII), 1992 (XXVII), 1993 (XXVIII), 1995 (XXX) |
| Super Bowl Losses | 3 | 1970 (V), 1976 (X), 1979 (XIII) |
| Super Bowl Winning Quarterbacks | 3 | Craig Morton, Roger Staubach, Troy Aikman |
| Super Bowl Winning Coaches | 3 | Tom Landry, Jimmy Johnson, Barry Switzer |
| Super Bowl MVPs | 6 | Chuck Howley (V), Harvey Martin (XII), Randy White (XII), Troy Aikman (XXVII), Emmitt Smith (XXVIII), Larry Brown (XXX) |
What Are The Odds On The Cowboys To Win The Super Bowl
The Dallas Cowboys have five Super Bowl titles to their name, however, their most recent one came back in 1995. Many are considering them contenders, being that they have floated at the top of the SB57 odds board, but they have slowly seen their odds drop back. This comes as a result of them trading away Amari Cooper, and losing Keanu Neal, Connor Williams, and Cedrick Wilson to free agency. They did add Tyler Smith, a +100 favorite to be a first round pick, in the first round of the draft to try and fill the void of losing some of their offensive line. Their odds opened up at +1200 and have crept up ever since.
What Are The Cowboys Odds To Win The NFC Championship?
Similar to their Super Bowl, the last NFC Championship that was crowned to the Cowboys was in 1995. Following their sketchy offseason and draft though, their odds to win the NFC Championship lengthened from +750 and are barely holding on to under +1000. However, the light to be shined on them comes as they have opened with under +1000 odds to win the NFC title in five of the last eight seasons.
What Are The Dallas Cowboys Odds To Win The NFC East?
The NFC East betting odds on the Dallas Cowboys have been changing ever since online sportsbooks released them before the NFL Draft. America's Team began the offseason as the betting favorite to repeat as the NFC East champion this season, but an increase in action placed on the Philadelphia Eagles had the two teams flip on odds boards by the start of the season. Since then, betting odds on Jerry Jones' beloved Cowboys to win the NFC East have continued to change.
Line Shopping The Cowboy's Super Bowl 57 Odds
Line shopping on the Dallas Cowboys Super Bowl 57 is a vital process for any sports bettor looking to get the largest payout on America's Team. Line shopping, the process of checking odds at multiple sportsbooks to ensure the largest payout possible, can be done using some of the most popular Super Bowl sportsbooks in the world. Comparing the Dallas Cowboys Super Bowl 57 odds at sportsbooks such as Bovada, BetOnline, MyBookie, and FanDuel ensures players large payouts when betting on the Big Game.
Dallas Cowboys Super Bowl 57 Odds By Sportsbook
Bovada: +1600
BetOnline: +1400
MyBookie: +1525
FanDuel: +1400
2023 Dallas Cowboy Betting Odds
Super Bowl: +1600
NFC Championship: +550
NFC East: +450
Dallas Cowboys ATS Betting History
2021: 13-5
2020: 5-11
2019: 9-7
2018: 9-8-1
2017: 8-7-1
2016: 10-7
Dallas Cowboys Over/Under Betting History
2021: 8-10
2020: 9-7
2019: 10-6
2018: 9-9
2017: 6-10
2016: 7-10
Where Can Cowboys Fans Bet In Texas?
Cowboys fans can wager via online sportsbooks such as Bovada and BetOnline. These sportsbooks feature tons of odds on the Cowboys, and are available across Texas, with deposits being process from Lubbock to Houston. There actually are no land-based sportsbooks in Texas, as the state has very strict laws prohibiting the establishment of such places, but these laws do not apply to the international sportsbooks. Several of Texas' border states also have sports betting up and running.
Dallas Cowboys Betting Deposit Methods
Betting on the Dallas Cowboys is easy thanks to the betting deposit methods that you could choose from. No matter which deposit method you choose from on any site, you need to follow the processing times, transaction fees, and transaction limits. The deposit methods that you could choose from including everyday credit and debit cards to many different forms of cryptocurrency.
Credit/Debit Card
Cryptocurrency
MatchPay
Voucher
Wire Transfer
Money Order
Withdrawal Methods For Dallas Cowboys Betting
Getting your funds back to you after betting on the Cowboys is also a simple process, but you need to take note of that you may not withdrawal back to your credit or debit card that you made your deposit with. You will need to make your withdrawal back to one of the online banking methods that they offer. If not, you can withdrawal with crypto but only if you deposited with crypto first.
Cryptocurrency
MatchPay
Wire Transfer
Voucher
Wire Transfer
Check In The Mail
ECHeck
Money Order
Betting On The Dallas Cowboys With Cryptocurrency
Crypto is the most secure way to bet on the Dallas Cowboys and there are no fees attached to any transactions with the currency. Bettors on the Cowboys can purchase crypto and deposit it into a Super Bowl sportsbook in the same day. Whether betting with Bovada, BetOnline, or MyBookie, Bitcoin and other cryptos have no fees for deposits and have a deposit range of $10 minimum to $500,000 maximum per single transaction through the different legal betting sites.
Commonly Accepted Cryptos
Bitcoin (BTC)
Tether (USDT)
Litecoin (LTC)
Ethereum (ETH)
Solana (SOL)
Binance Coin (BNB)
Stellar (XLM)
Avalanche (AVAX)
Tron (TRX)
Shiba Inu (SHIB)
Chainlink (LINK)
Cardano (ADA)
Polygon (MATIC)
Ripple (XRP)
ApeCoin (APE)
Dogecoin (DOGE)
Best Bonuses For Betting On The Cowboys
While there is already value in betting on the Cowboys to win the Super Bowl, deposit bonuses make the potential ROI even higher for all bettors in the US. There are both new player and existing player bonuses up for grabs at Super Bowl betting sites that have put to $1,000 on the table that can be used to increase the total pot for future Cowboys betting. All of these bonuses do have required rollovers and all of their details can be found below:
Bovada – New Player Crypto Bonus, one redemption per player, 75% deposit match, $750 max, 5x rollover
SportsBetting – New Player Crypto Bonus, one redemption per player, 100% deposit match, $1,000 max, 14x rollover
MyBookie – Reload Bonus, no limit for redemption, 25% deposit match, no limit for max, 6x rollover
BetOnline – Reload Bonus, no limit for redemption, 25% deposit match, $250 max, 6x rollover
States That Border Texas With Cowboys Odds
Arkansas
Louisiana
New Mexico
Mobile Betting On The Dallas Cowboys
The Dallas Cowboys reel in plenty of betting action over the course of the NFL season. Most of those bets come from a mobile betting source such as a smartphone like an iPhone or Android. Bettors all over the Dallas area can take advantage of mobile betting odds from just about anywhere they can think of which includes live from a Cowboys home game.
2023 Cowboys Player Props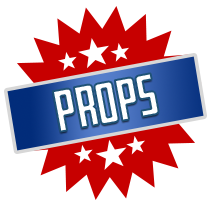 The Dallas Cowboys, on paper, are one of the most explosive teams in the league. Under center they have Dak Prescott who was top-10 in passing yards (4,449) and passing touchdowns (37). They have Ezekiel Elliot who finished top-10 in rushing yards (1,002) and touchdowns (10). In their receiver room, CeeDee Lamb led the way for them last season and can certainly do it once more. With all said and done, each of these players will have player props for them each week, but there are also player futures odds that include them as well to choose from.
Regular Season MVP: Dak Prescott +1600
Defensive Player of the Year: Micah Parsons -250
Most Passing Touchdowns: Dak Prescott +15000
Most Passing Yards: Dak Prescott +10000
Most Rushing Touchdowns: Tony Pollard +3000
Most Rushing Yards: Ezekiel Elliot +4000
Most Receiving Touchdowns: CeeDee Lamb +4000
Most Receiving Yards: CeeDee Lamb +5000
While each of these player props offer tons of value, the two to eye in on come for CeeDee Lamb to lead the league in receiving yards and touchdowns. Of all the Cowboys offensive players, Lamb is being set to succeed the most after the Cowboys parted ways with their former WR1, Amari Cooper. Even with Cooper last season, Lamb outplayed him as the WR2 leading the team in targets (120) and yards (1,102). With the pool of receivers in Dallas thinning out from last season, Lamb becomes an elite target for Dak Prescott to target time and time again.
Dallas Cowboys Team Props 2022
Thanks to a strong defense and an explosive offensive, oddsmakers have set a high standard on the Dallas Cowboys team prop betting odds all season. The 'Boys entered the season with a 10.0 win total and -260 odds to make the playoffs, both of which were the best preseason odds for Dallas over the past decade. Sportsbooks continue to update the Dallas Cowboys' team prop betting odds each week, while also updating those odds based on any news surrounding the team. Updated odds will be available below.
Cowboys Win Total
Over 11.5 -160
Under 11.5 +120
Cowboys Odds To Make Playoffs
Dallas Cowboys Playoff History
| Year: | Super Bowl Odds: | NFC Odds : | NFC East Odds : | Odds To Make Playoffs: |
| --- | --- | --- | --- | --- |
| 2022 | +1600 | +750 | -120 | -275 (TBD) |
| 2021 | +3000 | +1400 | +135 | -125 (Make) |
| 2020 | +1200 | +600 | -175 | -260 (Miss) |
| 2019 | +2000 | +900 | +160 | +105 (Miss) |
| 2018 | +300 | +1500 | +350 | +160 (Make) |
| 2017 | +1200 | +600 | +160 | -140 (Miss) |
| 2016 | +2500 | +1300 | +200 | +150 (Make) |
| 2015 | +1400 | +700 | +160 | -180 (Miss) |
| 2014 | +7500 | +3800 | +500 | +250 (Make) |
| 2013 | +2800 | +1600 | +230 | +130 (Miss) |
Dallas Cowboys Playoff History
The Dallas Cowboys have certainly left their mark in the NFL as one of the more decorated teams in the league. Since they were first established in 1960 they have 34 total playoff appearances, 25 division championships, 10 conference championships and five Super Bowl wins.
Cowboys Playoff Appearances
The Cowboys have reached the postseason 34 times with seven different coaches. The team's first-ever head coach, Tom Landry, who coached the team from 1960 to 1988 led this team to 18 playoff appearances. Jimmy Johnson, Barry Switzer and Jason Garrett have each led Americas Team to three playoff appearances each as well. Their current coach, Mike McCarthy has added on to them in 2021.
Cowboys Division Championships
The Cowboys have been able to make the best of their 34 playoff appearances as they have converted 24 of them into division championships. Their first one came in 1967 where they defeated the Cleveland Browns 54-14 in which Tom Landry was the coach and Don Meredith was riding under center. Under the Tom Landry era, four different quarterbacks have won division championships with the Cowboys. Jason Garrett led them to another in 2018 and Mike McCarthy again in 2021. Both with Dak Prescott under center.
Cowboys Conference Championships
The Cowboys have won a total of 10 conference Championships dating back to their first one in 1966. Their most notable conference championship run came in the 70s where they won five conference titles from 1970-1980. The 90s was also a nice stretch for the Cowboys as they won three conference titles here including 1992-1993 under Jimmy Johnson and in 1995 under Barry Switzer which is their most recent one. Troy Aikman was the starting quarterback during their last three conference championships.
Cowboys Super Bowl Victories
The Cowboys currently have five Super Bowl Championships on their resume. All of them came from 1960 when they started until 1997. Tom Landry coached the Cowboys to their first Super Bowl win in the 1971 season as they defeated the Miami Dolphins in Super Bowl VI 24-3. The Cowboys were seen as 6-point favorites here and completely shattered the spread as they won by 21-points. Roger Staubach was named the MVP after throwing for 119 yards and two touchdowns.
The Cowboys second Super Bowl win came under Tom Landry after they defeated the Denver Broncos in the 1977 season for Super Bowl XII. The Cowboys were seen as 6-point favorites here as well and easily covered as they won 27-10. Super Bowl XII also marks the first time that not only two players were named Super Bowl MVP's in Harvey Martin and Randy White, but also the first-time defensive players were named as well.
The Cowboys third Super Bowl came under Jimmy Johnson as well in the 1992 season for Super Bowl XXVII where they defeated the Buffalo Bills 52-17. The Cowboys were seen as 6.5-point favorites here and clearly covered the spread. Troy Aikman was named the Super Bowl MVP here as he went for 273 yards and four passing touchdowns.
The Cowboys won their fourth Super Bowl one year later in the 1993 season for Super Bowl XXVIII under Jimmy Johnson. The Cowboys defeated the Buffalo Bills once more but this time 30-13 after being seen as 10.5-point favorites in which they clearly covered. Emmitt Smith was named the Super Bowl MVP here as he rushed for 132 yards and two touchdowns.
The Cowboys fifth Super Bowl came under coach Bill Cowher in Super Bowl XXX where they defeated the Pittsburgh Steelers 27-17. The Cowboys were seen as 13.5-points but were unable to cover the spread as they won by 10-points. Cornerback, Larry Brown, was named the Super Bowl MVP after catching two interceptions which were returned for 77 yards.
1972 NFC Divisional Round: The Dallas Cowboys' Largest Playoff Comeback
With a strong history of playoff comebacks for the Dallas Cowboys, the largest deficit ever overcome in the playoffs was 18 points. This took place on December 23, 1972 in the NFC Divisional Round against the San Francisco 49ers. The 49ers took a 21-3 lead in the 2nd quarter, but the Cowboys outscored the 49ers 27-7 from that point on. The Cowboys finally took the lead for good when Roger Staubach threw a 10 yard touchdown pass to Ron Sellers.