Betting On The Minnesota Vikings To Win Super Bowl 2022

Betting on the Minnesota Vikings to win the Super Bowl in 2022 might be a tough bet to make for bettors. They took a huge hit after Stefon Diggs left and found themselves just out of the playoffs in 2020. The Vikings are a pretty decorated franchise as they have 30 playoff appearances and have done so with tons of players, but they can never translate this into winning.
There are a few bright spots on this team but bettors should not get their hopes up. Dalvin Cook seems to have made it over the injury-prone hump before injuring himself again but receivers like Adam Thielen and Justin Jefferson make a very solid team. They also have a pretty decent quarterback in Kirk Cousins who has shown some signs of improvement since landing with the Vikings. If they can continue on this route, they could find themselves back in the playoffs pretty soon.
When betting on the Minnesota Vikings odds, bettors have plenty of options in doing so. Bettors will come across the Minnesota Vikings SB56 odds, their NFC Championship odds and their division championship odds to win the NFC North. On this page, bettors can also find the Vikings playoff history and what led to their four Super Bowl appearances and also some different player props as well.
Minnesota Vikings Playoff History
| | | |
| --- | --- | --- |
| Playoff Appearances | 30 | 1968, 1969, 1970, 1971, 1973, 1974, 1975, 1976, 1977, 1978, 1980, 1982, 1987, 1988, 1989, 1992, 1993, 1994, 1996, 1997, 1998, 1999, 2000, 2004, 2008, 2009, 2012, 2015, 2017, 2019 |
| Division Championships | 20 | 1968, 1969, 1970, 1971, 1973, 1974, 1975, 1976, 1977, 1978, 1980, 1989, 1992, 1994, 1998, 2000, 2008, 2009, 2015, 2017 |
| Conference Championships | 4 | 1969, 1973, 1974, 1976 |
| Super Bowl Victories | 0 | |
| Super Bowl Losses | 4 | 1970 (IV), 1974 (VIII), 1975 (IX), 1977 (XI) |
| Super Bowl Winning Quarterbacks | 0 | |
| Super Bowl Winning Coaches | 0 | |
| Super Bowl MVPs | 0 | |
What Are The Minnesota Vikings Odds To Win The Super Bowl?
The Viking Super Bowl odds are not terrible but not great as they sit towards the middle of the odds board. They have made the Super Bowl before on four separate occasions with their last one coming in 1970 but have lost all four times. The Vikings could look to make a turnaround if they play their cards right.
What Are The Minnesota Vikings Odds To Win The NFC Championship?
The Minnesota Vikings have shown spurts of excitement and explosiveness when going up against NFC teams but have not been successful in making the NFC bracket of the playoffs. With that said, their odds to win the NFC Championship are sitting towards the middle of the odds board.
What Are The Minnesota Vikings Odds To Win The NFC North?
The Minnesota Vikings are in one of the tougher divisions in the NFL as they share it with the Green Bay Packers who have been an extremely tough team to beat. With the Vikings in such a tough spot in their division, their odds to win the NFC North sit far behind the favorite.
Betting Odds For The Minnesota Vikings In 2021
Super Bowl: +5000
NFC Championship: +2000
NFC North: +325
Minnesota Vikings Betting Trends And Results
Regular Season Record: 7-9
ATS Record: 6-10
Over/Under Record: 11-5
Where Can Vikings Fans Bet In Minnesota?
There are no retail sportsbooks available for Vikings bettors to make their way to as land-based betting has not yet been regulated. There are online sportsbooks for bettors to take advantage of though that is regulated overseas. One example of these online sportsbooks is BetOnline as they are seen as one of the top-tier online sportsbooks out there. They offer not only a safe and reliable website but also plenty of NFL odds on the Minnesota Vikings as well.
Betting On The Vikings NFL Draft
The Minnesota Vikings have had a rollercoaster ride when it comes to drafting a team that can compete for a Super Bowl. They will look to use the upcoming NFL Draft to try and build a consistent and competitive team. They are looking at ten draft picks in the draft including one first-round pick, two picks in the third round, three in the fourth round, two in the fifth round and one in rounds six and seven.
2021 Vikings Player Props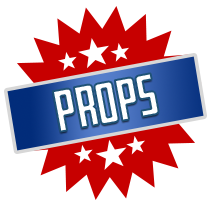 The Minnesota Vikings had a forgetful 7-9 2020 season and will look to move forward as quickly as possible. Some of the players that will help them move on are Kirk Cousins, Justin Jefferson, Adam Thielen and of course, Dalvin Cook. If the Vikings are able to turn things around, bettors will be able to find playoff player props and possibly even Super Bowl player props for them as well.
Minnesota Vikings Playoff History
The Minnesota Vikings have been around since back in 1961. Since they became an established NFL team, they have really made their mark on the postseason as they have made the playoffs a total of 30 times. In those 30 playoff appearances, they have managed 20 division championships and 4 conference titles. They have not been able to capitalize that into Super Bowl Championships sadly.
Vikings Playoff Appearances
The Vikings made their first playoff appearance just seven years after they became a part of the NFL in 1968 under the great Bud Grant. In fact, grant led the Vikings to a total of 12 playoff appearances starting from 1968-1971, 1973-1978, 1980 and 1982. They saw three more playoff appearances in three consecutive years from 1987-1989 under Jerry Burns. Dennis Green then took over and he led them to eight playoff appearances with the first ones coming from 1992-1994 and 1996-2000. Then, Mike Trice led the Vikings to just one playoff appearance in 2004 which was followed by two more in 2008-2009 under Brad Childress. Leslie Frazier also led the Vikings to just one playoff appearance in 2012 and their remaining three appearances came in 2015, 2017 and 2019 under their current coach, Mike Zimmer.
Vikings Division Championships
Of the Vikings, 30 playoff appearances, an efficient 20 of them came as division champions. 11 of those 20 division championships came under Bud Grant in 1968-1971, 1973-1978 and 1980. They saw one more division title that came in 1989 under Jerry Burns before Dennis Green took over and led them to four more in 1992, 1994, 1998 and 2000. They saw just one division title under Mike Trice that came in 2004 before Brad Childress took them to two more from 2008-2009. The current coach also led them to two division championships in 2015 and 2017.
Vikings Conference Championships
Of all of their playoff appearances and division championships, the Vikings have only been able to win four conference championships. All four of their division championships came in the Bid Grant era in 1969, 1973, 1974 and 1976. Their first one came prior to the Super Bowl era, but in 1973 they defeated the Dallas Cowboys. In 1974 they took down the Los Angeles Rams and in 1976, they defeated the Rams once more.
Vikings Super Bowl Victories
The Vikings were not able to capitalize on any of their four conference titles into Super Bowl Championships but were able to make it to the game four times. Their first one came in 1970 for Super Bowl IV where they lost to the Kansas City Chiefs after being seen as 12-point favorites. In 1974 they were defeated by the Miami Dolphins 24-7 and did not cover their 6.5-point underdog spread. One year late in 1975 for Super Bowl IX, the Pittsburgh Steelers defeated them 16-6 in a game they went into as 3-point underdogs. Their most recent Super Bowl appearance came in 1977 for Super Bowl XI where they were beaten by the then, Oakland Raiders 32-14.