Betting On The Minnesota Vikings To Win Super Bowl 2023

Betting on the Minnesota Vikings to win the Super Bowl in 2023 could be a profitable one to make if they can move beyond their inconsistency issues. The Vikings have a rich history with 30 playoff appearances and have done so with tons of players, but they can never translate this into winning. Super Bowl 57 odds makers clearly do not have the highest hopes for them at +4000 preseason odds for the second straight year and also a fourth consecutive year over +2000 preseason odds.
There is some excitement to look forward to with Dalvin Cook making it over the injury hump along with a seasoned receiving core in Justin Jefferson and Adam Thielen. Kirk Cousins has also shown some signs of being elite recently. If they can continue improving, they could find themselves back in the playoffs pretty soon.
When betting on the Minnesota Vikings odds, bettors have plenty of options in doing so. Bettors will come across the Minnesota Vikings SB57 odds, their NFC Championship odds, and their division championship odds to win the NFC North. On this page, bettors can also find the Vikings playoff history and what led to their four Super Bowl appearances, and some different player props as well.
Vikings Playoff Record By Round
Overall: 21-30
Wild Card: 7-7
Divisional Round: 10-13
Conference Championship: 4-6
Super Bowl: 0-4
Minnesota Vikings Playoff History
| | | |
| --- | --- | --- |
| Playoff Appearances | 30 | 1968, 1969, 1970, 1971, 1973, 1974, 1975, 1976, 1977, 1978, 1980, 1982, 1987, 1988, 1989, 1992, 1993, 1994, 1996, 1997, 1998, 1999, 2000, 2004, 2008, 2009, 2012, 2015, 2017, 2019 |
| Division Championships | 20 | 1968, 1969, 1970, 1971, 1973, 1974, 1975, 1976, 1977, 1978, 1980, 1989, 1992, 1994, 1998, 2000, 2008, 2009, 2015, 2017 |
| Conference Championships | 4 | 1969, 1973, 1974, 1976 |
| Super Bowl Victories | 0 | |
| Super Bowl Losses | 4 | 1970 (IV), 1974 (VIII), 1975 (IX), 1977 (XI) |
| Super Bowl Winning Quarterbacks | 0 | |
| Super Bowl Winning Coaches | 0 | |
| Super Bowl MVPs | 0 | |
What Are The Minnesota Vikings Odds To Win The Super Bowl?
The Minnesota Vikings have had their fair share of Super Bowl experience, however, of the four championship games that they've been to, they lost all four. They've also not made it back to the Super Bowl since 1977. They were also an underdog in three of their four games as well. They had some key additions through free agency and the draft that brought them edge rusher Za'Darius Smith and defensive backs Lewis Cine and Andrew Booth in the first and second rounds of the NFL Draft. Their Super Bowl odds did drop from the +5000 they opened up at to +3700 before the draft. However, they moved back to above +4000 after the draft.
What Are The Minnesota Vikings Odds To Win The NFC Championship?
The Vikings have won four of their six NFC Championship appearances. Their most recent appearance came in 2017 where they lost to the Philadelphia Eagles as a 3-point favorite going into the game. Looking at where they are at now, bookmakers were not impressed with their offseason at all as their +1700 odds to win the NFC Championship shot back to the +2000 range. At +2000 preseason odds, it marks their highest preseason odds over the last five seasons which have all opened higher than the last.
What Are The Minnesota Vikings Odds To Win The NFC North?
The Minnesota Vikings have been winners of 20 NFC North championships in their teams history with their most recent ones coming recently in 2015 and 2017 where they had +500 and +300 preseason odds. They opened up with +300 odds to win the division in the 2022-23 season which is second behind the Green Bay Packers and saw their odds move up slightly as the Packers made some questionable offseason moved to help their case. Even with their preseason odds opening longer and longer across the board in recent seasons, their odds to win the NFC North have remained under +300 for the fifth straight season.
2023 Minnesota Vikings Betting Odds
Super Bowl: +4500
AFC Championship: +2000
AFC East: +275
Minnesota Vikings ATS Betting History
2021: 9-8
2020: 6-10
2019: 10-8
2018: 8-7-1
2017: 11-7
2016: 9-7
Minnesota Vikings Over/Under Betting History
2021: 11-6
2020: 11-5
2019: 9-9
2018: 6-10
2017: 9-9
2016: 7-9
Where To Bet On The Minnesota Vikings?
Minnesota has no retail locations for betting on the Vikings but online sportsbooks like Bovada make everywhere in the US a betting location. So long as bettors have WIFI or cell service access, bettors can wager on the Vikings throughout the season. Those looking for physical retail locations to bet will have to travel outside Minnesota to do so. Minnesota neighbors in South Dakota can wager at tribal casinos and bet on sports. To the south bettors can wager at Iowa-regulated retail sportsbooks. The Minnesota Vikings will see odds at all sportsbooks throughout the season so bettors will be able to wager whenever they go to a sportsbook.
States Near MN With Land-Based Sportsbooks
Iowa
Michigan
Nebraska
North Dakota
South Dakota
Wisconsin
Mobile Betting On The Minnesota Vikings
Mobile betting has become more and more popular over the years and has really shifted the way that bettors place their bets. Bettors can access Vikings betting lines, futures odds, game props and player props right from their phone with any of the reliable mobile online sportsbooks such as Bovada, BetOnline and MyBookie. That being said, bettors can place bets from wherever they are and whenever they get the itch to do so.
2023 Vikings Player Props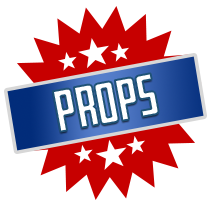 Following a coaching change over the offseason, many online sportsbooks are expecting big-time seasons by some of the Vikings' star players such as Kirk Cousins, Justin Jefferson, and Dalvin Cook. Sportsbooks have Cook and Jefferson as some of the leading candidates for Offensive Player of the Year while giving Cousins a strong chance to pass for 4,000+ yards and over 30 touchdowns.
Kirk Cousins Passing Touchdowns In 2022-23
Over 31.5 -115
Under 31.5 -115
Kirk Cousin Passing Yards In 2022-23
Over 4150.5 -115
Under 4150.5 -115
Minnesota Viking Players To Win Offensive Player of the Year
Justin Jefferson +1600
Dalvin Cook +2500
Betting On Justin Jefferson In Fantasy Football
Justin Jefferson has become one of the most exciting players in the league, and entering Week 2, sportsbooks have him neck-and-neck with Cooper Kupp, last year's receiving triple crown winner, to be the WR1.
Who Will Score The Most Fantasy Points Week 2 (Non PPR)
Justin Jefferson +325
Cooper Kupp (LAR) +325
Deebo Samuel +450
Davante Adams +475
Ja'Marr Chase +550
Tyreek Hill +800
Stefon Diggs (BUF) +750
Mike Evans +1400
Mike Williams +1400
A.J. Brown +1400
He's also tied with Kupp among WRs in PPR formats – there's genuinely no difference between them according to the online sportsbooks.
Who Will Score The Most Fantasy Points Week 2 (PPR)
Cooper Kupp (LAR) +300
Justin Jefferson +300
Davante Adams +475
Stefon Diggs (BUF) +550
Tyreek Hill +650
Ja'Marr Chase +700
Deebo Samuel +950
Mike Evans +1200
Michael Pittman Jr. +1200
A.J. Brown +1400
Minnesota Vikings Odds History
| Year: | Super Bowl Odds: | NFC Odds: | NFC North Odds: | Odds To Make Playoffs: |
| --- | --- | --- | --- | --- |
| 2022 | +4000 | +2000 | +270 | +100 (TBD) |
| 2021 | +4000 | +1800 | +250 | +115 (Miss) |
| 2020 | +2500 | +1200 | +150 | -135 (Miss) |
| 2019 | +2000 | +900 | +200 | +100 (Make) |
| 2018 | +1000 | +500 | -110 | -340 (Miss) |
| 2017 | +4000 | +2000 | +300 | +145 (Make) |
| 2016 | +2000 | +1000 | +250 | +125 (Miss) |
| 2015 | +4000 | +2000 | +500 | +220 (Make) |
| 2014 | +5000 | +2500 | +1500 | +500 (Miss) |
| 2013 | +4000 | +2500 | +650 | +425 (Miss) |
Minnesota Vikings Playoff History
The Minnesota Vikings have been around since back in 1961. Since they became an established NFL team, they have really made their mark on the postseason as they have made the playoffs a total of 30 times. In those 30 playoff appearances, they have managed 20 division championships and 4 conference titles. They have not been able to capitalize that into Super Bowl Championships sadly.
Vikings Playoff Appearances
The Vikings made their first playoff appearance just seven years after they became a part of the NFL in 1968 under the great Bud Grant. In fact, grant led the Vikings to a total of 12 playoff appearances starting from 1968-1971, 1973-1978, 1980 and 1982. They saw three more playoff appearances in three consecutive years from 1987-1989 under Jerry Burns. Dennis Green then took over and he led them to eight playoff appearances with the first ones coming from 1992-1994 and 1996-2000. Then, Mike Trice led the Vikings to just one playoff appearance in 2004 which was followed by two more in 2008-2009 under Brad Childress. Leslie Frazier also led the Vikings to just one playoff appearance in 2012 and their remaining three appearances came in 2015, 2017 and 2019 under their current coach, Mike Zimmer.
Vikings Division Championships
Of the Vikings, 30 playoff appearances, an efficient 20 of them came as division champions. 11 of those 20 division championships came under Bud Grant in 1968-1971, 1973-1978 and 1980. They saw one more division title that came in 1989 under Jerry Burns before Dennis Green took over and led them to four more in 1992, 1994, 1998 and 2000. They saw just one division title under Mike Trice that came in 2004 before Brad Childress took them to two more from 2008-2009. The current coach also led them to two division championships in 2015 and 2017.
Vikings Conference Championships
Of all of their playoff appearances and division championships, the Vikings have only been able to win four conference championships. All four of their division championships came in the Bid Grant era in 1969, 1973, 1974 and 1976. Their first one came prior to the Super Bowl era, but in 1973 they defeated the Dallas Cowboys. In 1974 they took down the Los Angeles Rams and in 1976, they defeated the Rams once more.
Vikings Super Bowl Victories
The Vikings were not able to capitalize on any of their four conference titles into Super Bowl Championships but were able to make it to the game four times. Their first one came in 1970 for Super Bowl IV where they lost to the Kansas City Chiefs after being seen as 12-point favorites. In 1974 they were defeated by the Miami Dolphins 24-7 and did not cover their 6.5-point underdog spread. One year late in 1975 for Super Bowl IX, the Pittsburgh Steelers defeated them 16-6 in a game they went into as 3-point underdogs. Their most recent Super Bowl appearance came in 1977 for Super Bowl XI where they were beaten by the then, Oakland Raiders 32-14.
The Minnesota Vikings' History Large Playoff Comebacks
The Minnesota Vikings have a solid history of making up large deficits in their over-60 season franchise history. The largest comeback in a playoff game in Vikings' history took place on December 27, 1997 in the NFC Wild Card Round against the New York Giants. The Giants held a 19-3 halftime lead on the back of four field goals from Giants placekicker Brad Daluiso; however, the second half was all Vikings, as they outscored the Giants 20-3 after halftime. The Vikings defensive unit was a huge part of the comeback, as they held star running back Tiki Barber to just 29 rushing yards on 17 carries. The Vikings' comeback was completed with a 24-yard field goal by kicker Eddie Murray late in the fourth quarter to give the Vikings the winning margin of 23-22.