Betting On The Baltimore Ravens To Win The Super Bowl

After a rough 2021-22 season that saw the team miss the playoffs for the first time since 2017, betting on the Baltimore Ravens to win the Super Bowl in 2022-23 could come with some extra juice. Baltimore missed many star players on both sides of the ball in 21/22, making them a logical bounce-back candidate this season. Super Bowl 57 sportsbooks agree as the Ravens entered the season with +2000 odds to win the Lombardi Trophy despite last season's shortcomings.
Betting on those star players returning to form this season is a large reason that the Ravens entered the year with such short odds to win Super Bowl 57, as the return to form for Lamar Jackson, Marlon Humphrey, and J.K. Dobbins surely has influenced the sportsbooks and public perception of Baltimore. Also influencing the Baltimore Ravens' betting odds is their history of strong play, as Baltimore had gone over 10 wins in nine of the past 15 seasons prior to last year.
Throughout the rest of this page, Baltimore Raven's bettors will find more than just Super Bowl 57 odds. Odds on the Ravens winning the AFC Championship, AFC North, and all their betting history can be found below. Bets on Baltimore's many star players can also be found throughout this page.
Ravens Playoff Record By Round
Overall: 16-11
Wild Card: 8-2
Divisional Round: 4-7
Conference Championship: 2-2
Super Bowl: 2-0
Baltimore Ravens Playoff History
| | | |
| --- | --- | --- |
| Playoff Appearances | 13 | 2000, 2001, 2003, 2006, 2008, 2009, 2010, 2011, 2012, 2014, 2018, 2019. 2020 |
| Division Championships | 6 | 2003, 2006, 2011, 2012, 2018, 2019 |
| Conference Championships | 2 | 2000, 2012 |
| Super Bowl Victories | 2 | 2000 (XXXV), 2012 (XLVII) |
| Super Bowl Losses | 0 | |
| Super Bowl Winning Quarterbacks | 2 | Trent Dilfer, Joe Flacco |
| Super Bowl Winning Coaches | 2 | Brian Billick, Jim Harbaugh |
| Super Bowl MVPs | 2 | Ray Lewis (XXXV), Joe Flacco (XLVII) |
What Are The Baltimore Ravens Odds To Win The Super Bowl?
The Baltimore Ravens Super Bowl 57 odds vary by week depending on multiple factors. Baltimore's odds are most commonly going to be a direct result of how they have played recently, but other instances such as poor performance within their division or by other top contenders in the AFC can cause their odds to shorten. Betting on the Ravens after a poor week is also a common betting strategy because players can get larger payouts after sportsbooks and other bettors overreact.
What Are The Baltimore Ravens Odds To Win The AFC Championship?
For the first time since 2019, the Baltimore Ravens' AFC Championship odds opened the season with odds of at least ten to one to win the AFC Championship. Sportsbooks suggested that those abnormally long Ravens odds were mostly the result of perceived top-tier teams in the AFC such as the Buffalo Bills, Kansas City Chiefs, and Los Angeles Chargers. As the odds for the Baltimore Ravens to win the AFC Championship fluctuate, they will be updated below.
What Are The Baltimore Ravens Odds To Win The AFC North?
After winning the AFC North in two of the last four seasons, it may be no wonder that the Baltimore Ravens opened the 2022-23 season as the favorite according to AFC North betting odds. Baltimore's biggest competition to win their third AFC North title in five years based on preseason odds was the Cincinnati Bengals. Despite being listed as the favorite, it is interesting to note that Baltimore's season-opening odds of +145 to win the AFC North were the longest since 2019, the last time they won the AFC North (+400 odds).
Baltimore Ravens 2023 Betting Odds
Super Bowl: +5500
AFC Championship: +2000
Baltimore Ravens ATS Betting History
2022: 2-4-1
2021: 8-9
2020: 11-7
2019: 10-7
2018: 8-9
2017: 8-7-1
2016: 7-9
Baltimore Ravens Over/Under Betting History
2022: 2-5
2021: 8-9
2020: 7-11
2019: 9-8
2018: 7-10
2017: 9-7
2016: 7-9
Betting On The Ravens In Maryland
Although Ravens fans in Maryland do not have the luxury of land-based sportsbooks in the state, they have the luxury of land-based sportsbooks in nearby states like Pennsylvania and West Virginia. For those not wanting to make the trip to neighboring states, there are plenty of online sportsbooks out there for Ravens fans to take advantage of. BetOnline, for example, has some of the best and most competitive betting lines out there. They also have great promotions for those just signing up for an account.
Best Sportsbooks To Bet On The Baltimore Ravens

BOVADA RATING
Safety + Security:  

Reliability:  

Customer Service:  

Payout Times:  

Bonuses:  
Bovada
Bet On The Super Bowl Year Round
Baltimore Ravens Super Bowl bettors were one of the first sets of Super Bowl futures bettors to get rewarded at Bovada, as the site was founded in 2011. Since then, Bovada has provided an All-Pro level of Baltimore Ravens odds. Bovada provides the largest payouts in the online Super Bowl betting community, with players having no maximum withdrawal when they bet with currency. Those large payouts have shown to be necessary for believers in the Ravens, as the site's Super Bowl odds, MVP odds, and divisional odds have consistently been maximized by believers in the Baltimore Ravens.

BETONLINE RATING
Safety + Security:  

Reliability:  

Customer Service:  

Payout Times:  

Bonuses:  
BetOnline
Best Sportsbook For Ravens Prop Betting Odds
Players looking to bet on individual game and season-long player prop bets frequently choose BetOnline, because the Baltimore Ravens sportsbook has an unmatched history of player prop betting odds that dates back to Terrell Suggs' rookie season. Since then, Baltimore Raven's bettors at BetOnline have been able to bet and profit off many different individual player awards that the Ravens have cashed in on. Whether it was Lamar Jackson for MVP, Ray Lewis or Ed Reed's DPOY, or even John Harbaugh's COTY, BetOnline has continued to show how valuable their player prop betting odds are on the Baltimore Ravens.
Mobile Betting On The Baltimore Ravens
Online sportsbooks in Maryland do offer plenty of mobile betting options to their users in which they can place any bet right from the palm of their hand. In addition to placing bets, bettors can also access promotions from their phone as well which would give them more room to bet on the Baltimore Ravens. Bettors will be able to find Ravens moneyline, spread and game total odds in addition to different Ravens prop bets as well from anywhere they are.
2023 Ravens Player Props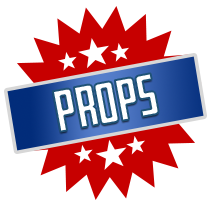 With a Super Bowl-winning head coach in John Harbaugh and a former NFL MVP in Lamar Jackson, the Baltimore Ravens are a team with plenty of star power from the top of their roster to the bottom. One way to bet on many of the Raven's best players is through player props, or in Harbaugh's case coaching props. Those prop bets are most commonly available through league-wide award betting odds. The Ravens with the best odds to win some of the major awards can be seen below.
Most Valuable Player: Lamar Jackson +900
Coach of the Year: John Harbaugh +4000
Comeback Player of the Year: J.K Dobbins +5000
Defensive Player of the Year: Odafe Oweh +10000
Defensive Rookie of the Year: Kyle Hamilton +5000
Offensive Player of the Year: Lamar Jackson +700
2023 Baltimore Ravens Team Props
Betting on the Baltimore Ravens team props has been a very strong bet throughout the John Harbaugh era in Baltimore, as the team has gone over their preseason win total eight times and only gone under five. The Ravens' preseason wins total entering the 2022 season was set at 10.5, but Super Bowl sportsbooks update their win total and corresponding odds total each week. Found at Bovada, Raven's bettors can also constantly get updated odds on the Lamar Jackson and Mark Andrews-led group to make the playoffs.
Baltimore Ravens Win Total
Over 10.5 Wins: -120
Under 10.5 Wins: -110
Baltimore Ravens Odds To Make The Playoffs
Baltimore Ravens Preseason Odds History
| Year: | Super Bowl Odds: | AFC Odds: | AFC North Odds: | Odds To Make Playoffs: |
| --- | --- | --- | --- | --- |
| 2022 | +2000 | +1100 | +210 | -130 (TBD) |
| 2021 | +1400 | +750 | +115 | -300 (Miss) |
| 2020 | +500 | +250 | -180 | -900 (Make) |
| 2019 | +4000 | +2000 | +400 | +170 (Make) |
| 2018 | +3000 | +1200 | +300 | +100 (Make) |
| 2017 | +5000 | +2500 | +450 | +145 (Miss) |
| 2016 | +3000 | +1500 | +350 | +165 (Miss) |
| 2015 | +1600 | +800 | +120 | -130 (Miss) |
| 2014 | +2500 | +1200 | +240 | +125 (Make) |
| 2013 | +2500 | +1000 | +200 | -115 (Miss) |
Baltimore Ravens Playoff History
The Baltimore Ravens are one of the "newer" teams in the NFL as they have only been an established team since 1996. In their 24 years of existence, they have seen 13 playoff appearances which include 6 division championships, 2 conference championships along with 2 Super Bowl victories.
Ravens Playoff Appearances
All of the Ravens' playoff appearances have come under just two coaches. Their first playoff berth came in 2000 under Brian Billick who coached them to three more playoff appearances including 2001, 2003 and 2006. They rallied eight more playoff appearances under coach John Harbaugh with their first one of the Harbaugh era coming in 2008. They made the playoffs every year from 2008 to 2012 and again in 2014, 2018, 2019 and 2020.
Ravens Division Championships
Of the Ravens 13 playoff appearances, they have turned 6 of them into division titles. Just two of them came under Brian Billick in 2003 and 2006 with Kyle Boller and Steven McNair under center. Their next four came in the Jim Harbaugh era with the first one coming in 2011 and one year later in 2012, both with Joe Flacco under center. They won two more in 2018 and 2019 with Flacco starting half the season in 2018 until their current quarterback, Lamar Jackson took over and won in 2019.
Ravens Conference Championships
Of their six division championships, they have only been able to win two conference titles out of them. Their first one came just four years after they were established in 2000 with Brian Billick as the coach and Trent Dilfer as the quarterback. Their second one came in 2012 with Jim Harbaugh calling the plays and Joe Falco running the offenses.
Ravens Super Bowl Victories
The Ravens have been efficient when turning conference championships into Super Bowl victories as they have won two Super Bowl rings. Their first one came in the year 2000 for Super Bowl XXXV while their second one came 12 years later in 2012 for Super Bowl XLVII.
Starting with Super Bowl XXXV, the Ravens took on the New York Giants where they defeated them with a final score of 34-7. They went into the game being seen as 3-point favorites and had absolutely no problems covering the spread as they won by 27 points. Ray Lewis was given the Super Bowl MVP honors as he posted 5 total tackled and 2 pass deflections.
Looking at Super Bowl XLVII, the Ravens took down the San Francisco 49ers in what was a battle of the brothers as Ravens coach, John Harbaugh, coached against his brother, Jim Harbaugh - the coach of the San Francisco 49ers. The final score of the game was 34-31 in favor of the Ravens. The Ravens actually went into the game as the underdogs by 4.5-points and defeated all odds in a win. Joe Flacco was named the Super Bowl MVP after a big 287 yard and three-touchdown game.
2021 AFC Wild Card Game: The Baltimore Ravens' Lone Large Playoff Comeback
The Ravens do not have a very extensive history of making up large deficits in the playoffs, with the largest deficit the Ravens have overcome in the playoffs being just 10 points. This took place on January 10, 2021 in the AFC Wild Card game. The Titans jumped out to a 10-0 lead in the first quarter behind a 10-yard passing touchdown from Ryan Tannehill to AJ Brown; however, the Ravens outscored the Titans 20-3 from that point on, winning the game 20-13 and advancing to the Divisional Round, where they were defeated 17-3 by the Buffalo Bills.