Betting On The Super Bowl MVP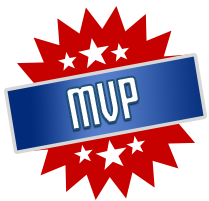 Betting on the Super Bowl MVP is one of the most common bets to come out of the sports betting frenzy that is Super Bowl Sunday. It's easy for everyone to understand what you're betting on here, no spreads required. Super Bowl MVP betting odds are very straightforward. You place the bet on an individual player, handicapped by his likelihood of winning the award.
Quarterbacks are often favored as to win the award, as they have the ball in their hands the most and are rewarded with being the face of their franchise. Still, sports bettors can win larger sums of money when taking a longshot for the Super Bowl MVP. No matter who wins the award, other prop bets exist regarding this award. Before the winner is decided, bettors can wager on who the award winner will thank first and more. But for the Super Bowl MVP award itself, the smart idea is to look at the quarterbacks.
What Are The Super Bowl MVP Odds?
The current Super Bowl MVP odds are typically released heading into the divisional round of the NFL playoffs and sometimes at random times throughout the season. For the 2021 Super Bowl MVP Award, the odds favor Patrick Mahomes fairly significantly. This is intriguing - Mahomes' odds are -120, which are far more prohibitive than Brady's +200. Both of those roughly track to their respective teams' odds to win the Super Bowl, give or take some other players. Players that aren't quarterbacks on the list include Travis Kelce and Tyreek Hill of the Kansas City Chiefs as well as Leonard Fournette and Chris Godwin from the Tampa Bay Buccaneers. The Super Bowl MVP odds are always short with the QBs but they don't always win!
Super Bowl 55 - MVP Odds
Patrick Mahomes -120
Tom Brady +200
Travis Kelce +1000
Tyreek Hill +1000
Leonard Fournette +2500
Chris Godwin +3000
Tyrann Mathieu +3000
Devin White +3000
Clyde Edwards-Helaire +3500
Darrel Williams +6600
Mecole Hardman +5000
Mike Evans +2800
Sammy Watkins +6600
Ronald Jones +5500
Chris Jones +6600
Frank Clark +6600
Cameron Brate +6600
Shaquil Barrett +4500
Scotty Miller +6600
Willie Gay +6600
Antonio Brown +5500
Rob Gronkowski +6600
Lavonte David +6600
Jordan Whitehead +6600
Antoine Winfield Jr. +6600
Demarcus Robinson +8000
Vita Vea +8000
Le'Veon Bell +10000
Jason Pierre-Paul +7000
Sean Murphy-Bunting +10000
Deone Bucannon +10000
Jamel Dean +10000
Tyler Johnson +12500
Ryan Succop +12500
Ndamukong Suh +12500
Harrison Butker +12500
Rashad Fenton +12500
Anthony Hitchens +12500
Daniel Sorensen +15000
Alex Okafor +15000
Byron Pringle +15000
LeSean McCoy +15000
Ricky Seals-Jones +15000
Super Bowl MVP Betting Props
Aside from guessing who will win the award, there are also betting odds on who the MVP will thank first. This is a very popular Super Bowl prop bet that changes every year. While many think the winner is quick to thank god first, others like the person's family, teammates, coaching staff, and fans can take precedent. Even though the Super Bowl ends, this Super Bowl MVP prop bet continues after the game ends.
Super Bowl MVP Speech Odds - First Mentioned
Teammates -120
God Or Jesus +200
City +700
Coach +1000
Owner +2000
Family Or Family Members +550
None +800
Where Can I Bet On The Super Bowl MVP?
Betting on the Super Bowl in 2021 is as easy as knowing where to go. If you are in a state wherein sports betting is legalized and the framework of sports betting has been instituted by the said state, you should be able to bet on the Super Bowl MVP race at any of your state-licensed sportsbooks. You can supplement the state-licensed books with the offshore sportsbooks in order to shop lines, or just to have access to more bets.
If you are not in a state with state-sanctioned sports betting, don't worry – you can use any of the online betting sites such as Bovada or MyBookie to place any number of interesting bets that you need to. The offshore sites are a good tool for those in states with state-sanctioned books as well because they tend to be able to offer odds with no restrictions, and the sheer variety of them all helps sports bettors in terms of access to various lines to choose between. Shopping lines is very important, and having alternate books available makes it easy.
Super Bowl MVPs That Were Not Quarterbacks
So, let's state the obvious… when betting on the Super Bowl, the MVP generally goes to the quarterback of the winning team. It takes a truly special performance to change that. The current reigning Super Bowl MVP is Patriots receiver, Julian Edelman. He had just such a performance in 2019's Super Bowl. Edelman won the award despite being +2000 to win it before the game, so it can happen.
It is quite a rare occurrence, however. After quarterback, the next logical place to look would theoretically be running back, but it hasn't shaken out that way. The last running back to win the Super Bowl MVP award was Terrell Davis in 1998, and he was so incredibly dominant that giving the award to anyone else would have been ludicrous. Four wide receivers have won the award since Davis hoisted it in 1998. Defensive players, however, are another story.
How Many Defensive Players Have Won The Super Bowl MVP?
Defensive players, one would think, have an even lower chance to win the award. However, over the years, several defensive players have won the Super Bowl MVP. The most recent was Broncos linebacker Von Miller, who turned in a dominating performance in Super Bowl 50 as a pass rusher. Since 2000, four defensive players have won the award: Baltimore Ravens linebacker Ray Lewis, Tampa Bay Buccaneers safety Dexter Jackson, Seattle Seahawks linebacker Malcolm Smith, and Miller.