Betting On The Atlanta Falcons To Win The Super Bowl

The Atlanta Falcons are far removed fr om their 2017 Super Bowl trip wh ere they fell short to the Tom Brady-led Patriots. Nowadays not many are banking on the Falcons Super Bowl odds as they do not have much going for them.
The Falcons 2017 Super Bowl run also marks their last playoff appearance. With only Calvin Ridley and Kyle Pitts going for them, they might find some trouble in the next few years when looking to add more division championships and conference championships to their resume.
When looking for the best Falcons Super Bowl odds, be sure to look around a few sportsbooks, as each one will display different odds. The Super Bowl betting sites also offer other futures odds for the Falcons, including odds to win the NFC and even the division.
Falcons Playoff Record By Round
Overall: 10-14
Wild Card: 3-4
Divisional Round: 4-6
Conference Championship: 2-2
Super Bowl: 0-2
Atlanta Falcons Playoff History
| | | |
| --- | --- | --- |
| Playoff Appearances | 14 | 1978, 1980, 1982, 1991, 1995, 1998, 2002, 2004, 2008, 2010, 2011, 2012, 2016, 2017 |
| Division Championships | 6 | 1980, 1998, 2004, 2010, 2012, 2016 |
| Conference Championships | 2 | 1998, 2016 |
| Super Bowl Victories | 0 | |
| Super Bowl Losses | 2 | 1999 (XXXIII), 2017 (LI) |
| Super Bowl Winning Quarterbacks | 0 | |
| Super Bowl Winning Coaches | 0 | |
| Super Bowl MVPs | 0 | |
What Are The Atlanta Falcons Odds To Win The Super Bowl?
The Atlanta Falcons have not seen much playoff success since their most recent Super Bowl run back in the 2016-2017 season. They had a very uneventful 2021-22 season where they finished 7-10 and their Super Bowl odds remained towards the bottom of the odds board for the better part of the season. Looking ahead to Super Bowl LVII, their odds are expected to be in a similar position.
What Are The Atlanta Falcons Odds To Win The NFC Championship?
The Falcons have made four appearances in the NFC Championship and have been successful in two of them. Their most recent one came back in the 2016-17 season when they defeated the Philadelphia Eagles to advance to the Super Bowl. However, they have not made it to the playoffs since then and have struggled immensely. With that, it is looking like a similar situation will unfold in the 2022-2023 season with their NFC Championship odds sitting at the bottom.
What are the Atlanta Falcons Odds To Win The NFC South?
The Falcons are in one of the tougher divisions in the NFL, not to mention they share the division with the Tampa Bay Buccaneers who are currently the defending Super Bowl Champions. Being that the Falcons finished in third place in the division in 2021-22, their odds to win the division in 2022-23 are expected to be towards the bottom.
2023 Atlanta Falcons Betting Odds
Super Bowl: +50000
NFC Championship: +25000
NFC South: +10000
Atlanta Falcons ATS Betting History
2021: 6-10-1
2020: 7-9
2019: 8-8
2018: 5-11
2017: 8-10
2016: 12-7
Atlanta Falcons Over/Under Betting History
2021: 7-10
2020: 7-9
2019: 7-9
2018: 9-7
2017: 5-13
2016: 16-2-1
Mobile Betting On The Atlanta Falcons
Atlanta Falcons bettors can bet on their beloved team from just about anywhere right from their phone with online sportsbooks like Bovada, BetOnline or MyBookie. This comes in handy if a bettors is at a Falcons game and wants to bet on them right from the stadium. All you would need to do is log into your online sportsbook account like normal from your phone.
2023 Falcons Player Props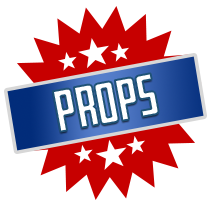 The Atlanta Falcons are no strangers to the postseason and even have a Super Bowl appearance to their name in recent years as well. Bettors can find different player props for different players such as Matt Ryan, Kyle Pitts and Calvin Ridley all through the playoffs for as long as they are in. Bettors can wager on player props in the playoffs and Super Bowl as they would during the regular season.
Is It Legal To Bet On The Falcons In Georgia?
It is completely legal to bet on the Falcons in Georgia, just not at any land-based sportsbooks. Georgia does not have any regulated sports betting sites just yet but rumors and legislative talks support this change sooner than later. With that being said, there are other options for Falcons bettors to be able to bet as there are tons of online sportsbooks like MyBookie which offer countless Super Bowl odds and other prop bets on the Falcons. For those looking to bet on the Falcons in person, try one of these sports betting locations near Atlanta.
Murphy, NC
Chattanooga, TN
Heidelberg, MS
Atlanta Falcons Playoff History
Since the Atlanta Falcons were founded in 1965, they have had their fair share of playoff bouts as they have been able to make the playoffs in 14 different seasons. Of those 14 playoff berths, they have managed 6 division championships and 2 conference championships but have not won any Super Bowls.
Falcons Playoff Appearances
Their first playoff appearance did not come until 13 years after they were established in 1978 under Leeman Bennett. Bennett went on to lead the Falcons to two more playoff appearances in 1980 and 1982. Jerry Glanville then led them to one more playoff appearance in 1991 and they saw one more in 1995 under June Jones. Dan Reeves then took over and led them to two more playoff appearances 1998 and 2002 and then they saw one more in 2004 under Jim Mora. The Mike Smith era then began in 2008 and he led them to four playoff appearances in 2008 and then from 2010-2012. Dan Quinn then took over and led them to the playoffs in 2016-2017.
Falcons Division Championships
The Falcons have not been able to cash in on division championships as they only saw 6 division championships. Their first one came in 1980 under Leeman Bennett. The Dan Reeves era was only able to cash in on one of their two playoff appearances as they saw one division championships in 1998. Their next four division titles came in the 2000s and 2010s with their first one coming in 2004 with Jim Mora, again in 2010 and 2012 with Mike Smith and their most recent one came in 2016 with Dan Quinn.
Falcons Conference Championships
The Falcons have only been able to muscle in two conference championships, in their existence. Their first one came in 1998 with Dan Reeves and their most recent one came in 2016 with Dan Quinn. In 1998 the Falcons took on the Minnesota Vikings where they defeated them with a final score of 30-27 and they did so while playing against the odds as they were seen as 11-point underdogs. In 2016, they took on and defeated the Green Bay Packers with a final score of 44-21. The Falcons took care of business here as they were seen as 6.5-point favorites and won by 23 points.
Falcons Super Bowl Victories
Sadly, for Atlanta, they have not been able to win any Super Bowl during their time in the league but they have been able to make it to the game itself on two occasions given their two conference championships.
Their first appearance was in 1999 for Super Bowl XXXIII. The Falcons were defeated by the Denver Broncos with a finals score of 34-19. They went into the game seen as 7.5-point underdogs and clearly did not cover the spread. They put up 19 points behind the play of their quarterback, Chris Chandler who went for 219 yards and a touchdown.
Their most recent Super Bowl appearance came in 2017 for Super Bowl LI where they were defeated by the New England Patriots with a final score of 34-28. This game could be remembered by the fact that the Falcons were actually up 28-3 at one point and allowed New England to come back and win. Not only did the Falcons lose but they were also unable to cover the spread as they were seen as just 3-point underdogs and lost by 6.
1999 NFC Championship Game: The Atlanta Falcons' Largest Playoff Comeback
In the Falcons' over-50 season franchise history, the largest comeback they have ever completed in a playoff game took place on January 17, 1999 in the NFC Championship game against the Minnesota Vikings. The Vikings held a 13 point lead late in the second quarter, when a 14-yard touchdown pass fr om Falcons' quarterback Chris Chandler to Terance Mathis just before halftime brought the lead to just 6 points. The Falcons would outscore the Vikings 20-7 in the second half, with the last 7 of those 20 coming as a result of another touchdown pass from Chandler to Mathis to tie the game with 57 seconds left in regulation. A 38 yard field goal in overtime off the foot of Morten Anderson would seal the largest Falcons playoff comeback in franchise history.