Super Bowl 58 Bonuses And Promotions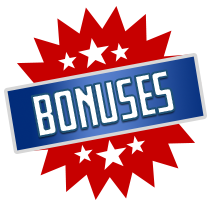 Many sportsbooks around the time of Super Bowl 58 will offer bettors bonuses and promotions that give them extra incentives to bet on the big game. Finding Super Bowl 58 betting bonuses and promotions aren't that hard because most sportsbooks already have a designated ad displaying what specials they're offering. The types of promotions will vary by which sportsbook you choose but each bonus/promotion gifts you extra funds to add to your bankroll that could possibly help you win your next bet. When choosing a sportsbook for their bonuses and promotions, it's best to look at online sportsbooks because they usually offer the best bonuses and promotions for sports bettors.
With tons of bonus offers on Super Bowl 58 betting sites, it's imperative to check the fine print. Some bonuses and promotions have rollover requirements. A rollover requirement is the number of times your bonus and deposit must be bet with before getting a payout. This helps sportsbooks keep customers coming back to them and betting. All reputable online sportsbooks will have their rollover requirements placed in the open for customers to see. If you're not a first-time bettor most sportsbooks have a generous bonus for you too, with reload bonuses. These kinds of bonuses can be used repeatedly and also give bettors another way to add to their bankroll by placing more wagers on sportsbooks to choose from.
Bovada Super Bowl 58 Contest

Each year, this betting bonus at Bovada caters to both new and existing players for an opportunity to win a Super Bowl experience trip. The grand prize of the contest is an all-expenses-paid trip to the Super Bowl that includes airfare, hotel, tailgate party, and tickets to the game. In order to enter the contest, you must either make your first deposit into your account during the time of the contest, make an anytime deposit using cryptocurrency or MatchPay, or make a minimum $50 bet on any NFL game at Bovada within the contest dates. There is usually a two-week window to get entries in with the final day being used to select the winner.
BetOnline NFL Payoff Pick'Em Contest
BetOnline has one of the top NFL playoff betting contests around with a guaranteed prize pool of $100,000 or more. For a $30 entry, you will need to make a pick against the spread and pick for the point total in every playoff game of the postseason where you earn 1 point for the correct spread pick and a 0.5 point for a push. You'll need to really play your cards right in this one as you can only enter this tournament twice with the second entry being $20. The contestant with the most points at the end wins the contest.
MyBookie Super Bowl Squares Contest
Each year, you can play Super Bowl squares on MyBookie as you would at any other Super Bowl party. The contest runs a 100% payout and there is even a chance to win free squares through different promotions as well that come with a 7x rollover. They payout 20% of the prize pool through the first three quarters of the game and 40% of it to the final score. These prizes are split amongst all the participants that select that square.
Super Bowl LVIII Bonuses & Promotions At Online Sportsbooks
Online sportsbooks currently do not have any specific bonuses and promotions for Super Bowl 58 yet, however, this does not mean they are without promotions. There are multiple bonuses and Super Bowl betting promotions given by these sports betting sites for their members to use on any wager, including those on the 2024 Super Bowl. With that said, being a loyal user of these internet sports betting sites will give those that gamble on sporting events an advantage to have free plays to use for Super Bowl 58. New customers joining these sites are entitled to welcome bonuses that will result in free plays and more.
Here are some major promotions you can take advantage of:
Bovada - $250 Super Bowl Welcome Bonus
Bovada – $750 Cryptocurrency Welcome Bonus
BetOnline - $1,000 Big Game Welcome Bonus
BetOnline – $1,000 Crypto SB57 Welcome Bonus
MyBookie - 50% Sports Sign Up Bonus
MyBookie - 10% Cash Bonus
FanDuel - Big Game Odds Boost
FanDuel - Same Game Parlay Insurance
DraftKings - Matching Deposit Bonus Up To $1,000
XBet - Sign Up Bonus Up To $500
SportsBetting - $50 Mobile Free Play
SportsBetting - $25 Player Prop Free Play
Super Bowl 58 Betting Sites With The Best Bonuses
When it comes to online Super Bowl betting sites, you will find some of the best options right here. What sets these online sportsbooks aside from the rest are the promotions that they have that cater to both new and existing users. Aside from their promotions, they offer some of the best Super Bowl 58 odds available in addition to loads of different prop bets.
When betting on the Super Bowl, it is important to check out all of the different sportsbooks available in order to find the book with the best odds and the best bonuses. Even if a sportsbook had +100 longer odds for a Super Bowl future bet, betting on that book will increase the profit, based off how much is bet. Line shopping is very easy with online sportsbooks, since bettors can jump around the different books on their mobile device.

BOVADA RATING
Safety + Security:  

Reliability:  

Customer Service:  

Payout Times:  

Bonuses:  
Bovada
Super Bowl 58 Bonuses At Bovada
The best Super Bowl 58 bonuses available can be found at Bovada through either their cryptocurrency sign-up bonus or their non-crypto bonus. Cryptocurrency is preferred and rewarded as such, with new bettors receiving up to $750 in rewards off a 75% match of their deposit. Those match and maximum value statistics are great, but what makes Bovada's cryptocurrency bonus truly elite is how easy it is to withdraw from. Bovada's crypto sign-up bonus has a 5X rollover requirement, which is considerably lower than any other Super Bowl betting site. Bovada's non-crypto bonus has that same 5X rollover, with bettors receiving a 50% match up to $250.

BETONLINE RATING
Safety + Security:  

Reliability:  

Customer Service:  

Payout Times:  

Bonuses:  
BetOnline
Super Bowl 58 Bonuses At BetOnline
BetOnline has tons of promotions available for bettors to take advantage of in time for the Super Bowl. For those making their initial deposit using cryptocurrency, they are offering a 100% match with no limit. For those not using cryptocurrency, there is a 50% bonus where users will get back 50% up to $1,000 on their first deposit.
For existing users using cryptocurrency, there is a 35% reload bonus with no limit to it either. For those existing users that are not using cryptocurrency, they can take advantage of the 25% match of up to $250.

MYBOOKIE REVIEW
Safety + Security:

Reliability:

Customer Service:

Payout Times:

Bonuses:
MyBookie Sportsbook
Super Bowl 58 Bonuses At MyBookie
MyBookie is currently offering two bonuses for new and existing users to take advantage of for Super Bowl 58. For new users, they are offering a $300 welcome bonus to users that deposit $200. For existing users though, they offer a 25% cashback of up to $500 when reloading your MyBookie account. People who were looking to bet on Super Bowl 58 don't want to miss out on this bonus and a chance to maximize their bet.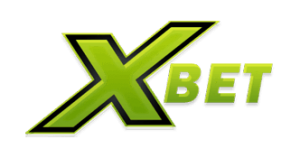 XBet
Up To $500 In First Deposit Bonuses
Having some of the most NFL and Super Bowl odds, XBet is a great place for bettors to wager on the Super Bowl, playoffs, and even the regular season. When depositing for the first time with XBet, the online sportsbook offers up to $500 in bonuses, that can be used to wager on Super Bowl 58 . This deposit has a 7x rollover and requires at least a $45 deposit.

SPORTSBETTING RATING
Safety + Security:

Reliability:

Customer Service:

Payout Times:

Bonuses:
SportsBetting
Lifetime Bonus For All Users
The reason SportsBetting remains amongst the elites of online Super Bowl sportsbooks is because they cater to existing users just as much as they do to new ones. They offer a 25% up to $250 and 35% match up to $350 on every one of your deposits whether you are using your credit card, debit card, or cryptocurrency to make your deposit.
Deposit Methods For Accepting Super Bowl Bonuses
Depending on the sportsbook being used to bet on SBLVIII, there are different Super Bowl sportsbook deposit options available. Most Super Bowl sportsbooks accept credit cards and P2P services for depositing and internationally regulated sportsbooks specifically accept cryptocurrency deposits. Using Bitcoin or other cryptos to redeem deposit bonuses have the most bonus credits up for grabs. Most of these deposit bonuses do not have any transactional fees and the most common payment options can be found below:
Bovada Payment Options & Limits
| | | |
| --- | --- | --- |
| Bitcoin/Litecoin | $10 min | $5,000 max |
| Ethereum/Tether | $50 min | $2,500 max |
| Visa/Mastercard | $20 min | $1,500 max |
| MatchPay | $20 min | $1,000 max |
| Bank Transfer | $50 min | $450 max |
BetOnline Payment Options & Limits
| | | |
| --- | --- | --- |
| Bitcoin/Litecoin | $20 min | $500,000 max |
| Cardano/Polygon | $20 min | $100,000 max |
| Discover/American Express | $25 min | $2,500 max |
| Person To Person | $100 min | $600 max |
| Bank Transfer | $500 min | $10,000 max |
Super Bowl 58 Promo Codes
Super Bowl sportsbooks such as Bovada and BetOnline do not require players to go on a hunt or search for Super Bowl 58 promo codes, as the sites will simply have new and returning players check boxes or opt-in to receive the bonuses. There may be single-day offers that come around as we get closer to Super Bowl 58, but no Super Bowl 58 promo codes are necessary or offered.
Should I Accept My Super Bowl Bonus?
Super Bowl deposit bonuses are an excellent tool for many bettors to build up their bankrolls, but that does not necessarily mean that everyone should blindly accept them. The most important aspect of a bonus is its rollover. Rollover is specifically important to players who want to deposit and then withdraw after a few bets. If that sounds like you, it may make sense to pass on the bonus because then you will have to bet through your entire bankroll multiple times, which can take a while if your goal is to research each bet. This is all not to say bonuses are a bad thing though, as long-term sports bettors can easily make it through their rollovers over time.
Promotions And Bonuses For Super Bowl 58 At Land-Based Sportsbooks
In the days before the 2024 Super Bowl, land-based sportsbooks will run promotions to get bettors in the door if they have any promotions at all. Typically, you will find that bonuses and promotions to wager on the Super Bowl will be by sports betting lounges that have a local favorite. Outside of that, receiving more bang for your buck in terms of free plays and bonuses to wager on SB58 would be through the use of offshore internet sports betting platforms. As the land-based venues have a higher overhead, competing with the online betting sites is virtually impossible.
Can My Super Bowl Betting Bonus Expire?
All of these Super Bowl betting bonuses come with terms and conditions that are available on the website of the online sportsbook you chose. Given that, it is a safe bet that one of the conditions of the bonus is that it will expire if not used. Make sure to check the terms and conditions of the bonus before applying it, and if it does expire, make sure you use it before the expiration date. Remember, the bonuses are given out as incentives for you to play, so be sure to utilize the free money given by these Super Bowl betting sites. Most Super Bowl betting bonuses do expire within 30 days, but others can be quicker - so use that house money to your advantage.
What Are Bonus Rollovers?
All bonuses that are given at top-rated online sportsbooks come with rollover requirements, a set amount players must wager before they are able to cash out their wins. For example, if a bonus comes with a five times rollover requirement, that means that players must wager five times the amount of the total deposit including the bonus. If a better deposited $100 and accepted a bonus for 100% and saw $200 total in the requirement would require bettors to wager at least $1,000 before they can withdraw from the sportsbook. Rollovers also stack, so anytime players accept a bonus this adds to the initial requirement. Rollovers vary from sportsbook to sportsbook as well as from bonus to bonus.