Betting On The Chicago Bears To Win The Super Bowl

Betting on the Chicago Bears to win Super Bowl 57 would mean getting some of the best odds in the league at +15000 to take home the Lombardi. Flaws may exist around the roster, but the hope from within the Bears organization and for Chicago Bears bettors would be that Justin Fields makes a second-year leap and begins to cover up those weaknesses. No +15000 team is going to be without flaws, but with an improving offense led by Justin Fields and a defense led by Robert Quinn(coming off 18.5 sacks last season), there may be upside betting on the Chicago Bears to win Super Bowl 57.
The expected downsides to betting on the Chicago Bears to win Super Bowl 57 are well documented, but the goal with +15000 odds is to simply have a chance. The "Greatest Show On Turf" St. Louis Rams of 1999 historically entered the season with +15000 odds to win the Super Bowl, but they won and proved it is possible. The Bears are only one season removed from making the playoffs, have an improving quarterback, and upgraded their Head Coach from Matt Nagy to Brian Eberflus, all of which are reasons to point to the Bears trending in the right direction and could possibly improve quickly. For more history on past and present Super Bowl odds for the Chicago Bears, as well as player props for the upcoming season, continue through this page. Betting On The Chicago Bears To Win The Super Bowl.
Bears Playoff Record By Round
Overall: 17-20
Wild Card: 2-4
Divisional Round: 6-8
Conference Championship: 2-3
Super Bowl: 1-1
Chicago Bears Playoff History
| | | |
| --- | --- | --- |
| Playoff Appearances | 27 | 1933, 1934, 1937, 1940, 1941, 1942, 1943, 1946, 1950, 1956, 1963, 1977, 1979, 1984, 1985, 1986, 1987, 1988, 1990, 1991, 1994, 2001, 2005, 2006, 2010, 2018, 2020 |
| Division Championships | 19 | 1933, 1934, 1937, 1940, 1941, 1942, 1943, 1946, 1984, 1985, 1986, 1987, 1988, 1990, 2001, 2005, 2006, 2010, 2018 |
| Conference Championships | 4 | 1956, 1963, 1985, 2006 |
| Super Bowl Victories | 1 | 1986 (XX) |
| Super Bowl Losses | 1 | 2007 (XLI) |
| Super Bowl Winning Quarterbacks | 1 | Jim McMahon |
| Super Bowl Winning Coaches | 1 | Mike Ditka |
| Super Bowl MVPs | 1 | Richard Dent (XX) |
Chicago Bears Vs. Houston Texans Week 3
Moneyline: Bears (-145) vs. Texans (+125)
Spread: Bears -2.5 (-120)
Total: 39 Points
The Chicago Bears are coming off of a rough 27-10 Week 2 loss to the Green Bay Packers where they failed to cover as a 10-point underdog. Luckily, they have an easier Week 3 matchup with the 0-1-1 Houston Texans at home as well. The Bears did cover at home in Week 1 while 6.5-point underdogs. Backing the Bears covering even further is that Houston has struggled when coming off of a loss since 2019 going 12-17 ATS with an average losing margin of -6.9 points.
Bears Week 3 Betting Trends
Bears are 4-2 ATS in last six games as a 2-3-point favorite.
Bears have covered last three games as a home favorite since 2021.
Under in points has gone 4-1 in last five games against Houston Texans.
Under is 4-1 in last five home games.
Betting On The Chicago Bears To Win The Super Bowl
Betting on the Chicago Bears to win the Super Bowl in 2023 could not get any worse. The Bears have had some major issues all around their offense, specifically, their quarterback position has been consistently bad over the years and there seems to be no answer to their problem in the upcoming season either. While Justin Fields has high expectations for his career, he still has tons of growing to do before being able to lead the Bears.
If their new quarterback situation could help their offense get back to the high level of play they once were, and their defense could get back to their elite level as well, they could easily be one of the top teams in the league. They would be able to add to their 27 playoff appearances, 19 division championships, four conference championships, and possibly even add another Super Bowl. The Bears though are far removed from their Super Bowl contending ways as their last appearance in the game came in 2006. Since then, 14 of the 16 seasons have seen them open up with +2000 preseason odds or more to win the Super Bowl. Also, their odds have climbed in each of their last four seasons.
When looking to bet on the Chicago Bears odds, many of them can be found here. The Bears Super Bowl odds, NFC Championship odds, and NFC North odds are below while Bears player prop bets and a history of the Bears franchise can also be found below.
What Are The Chicago Bears Odds To Win The NFC Championship?
The Chicago Bears have won four NFC Championships with two of them coming before the Super Bowl era in 1956 and 1963. Since then, they added just two more in 1985 and 2006 where they had +700 odds to win. Fast track to the last four seasons, their odds have risen each year going from +500 in 2019 to +4000 now. They've also opened at +2500 or above in seven of their last eight seasons. With many of their pieces jumping ship and heading to other NFC and NFC North opponents, their NFC odds dropped from where their preseason odds were at.
What Are The Chicago Bears Odds To Win The NFC North?
The Chicago Bears have won a total of 19 division championships with their most recent one coming back in 2018 at +800 preseason odds. That does not matter much in terms of how they look right now following most of the offseason moves as they sit with the third-longest odds to win the division only ahead of the Detroit Lions.
Chicago Bears 2023 Betting Odds
Super Bowl: +10000
AFC Championship: +5000
AFC East: +900
Chicago Bears ATS Betting History
2021: 6-11
2020: 8-9
2019: 4-12
2018: 12-5
2017: 8-7-1
2016: 7-9
Chicago Bears Over/Under Betting History
2021: 7-10
2020: 8-9
2019: 6-10
2018: 8-9
2017: 4-12
2016: 8-8
Where To Bet On The Chicago Bears In Illinois
Bears fans have many options for wagering on their team in Illinois. The online sportsbooks such as Bovada will likely have the best odds, as they do not have hometown biases, while the state-regulated books such as DraftKings and FanDuel are becoming more widely adopted as well, although they are geofenced in Illinois. Both of these options allow you to wager on Bears games anywhere in the state, including Soldier Field. Illinois is also home to many retail sports betting locations.
Chicago Bears Mobile Betting
Chicago is known as a city in which everyone, including sports bettors, are always on the go. That being said, mobile betting sites like Bovada, BetOnline and MyBookie are available from just about anywhere in Chicago for bettors to lay action on the Chicago Bears. Bettors can lay action from any sports bar or even right from Solider Field. With both state-regulated betting and the use of online NFL sportsbooks, betting from a phone on the Bears has never been easier.
Illinois Retail Sports Betting Locations
| Sportsbook | Casino Partner | Location |
| --- | --- | --- |
| BetRivers | Rivers Casino | Des Plaines |
| DraftKings | Casino Queen | East St. Louis |
| FanDuel | Par-A-Dice Casino | East Peoria |
| Penn National | Argosy Casino | Alton |
| Penn National | Hollywood Casino Aurora | Aurora |
| Penn National | Hollywood Casino Joliet | Joliet |
| PointsBet | Hawthorne Racetrack | Stickney |
| William Hill | Grand Victoria Casino | Elgin |
2023 Bears Player Props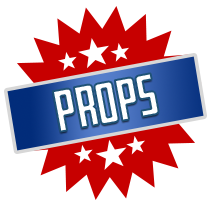 The 2023 Bears do not have a loaded roster in terms of receiving weapons. The WR1 appears to be Darnell Mooney, with the WR2 being one of Velus Jones or Byron Pringle. This does not inspire confidence in second-year QB Justin Fields, whose talent is evident, but who might be in the worst situation in the league in terms of weapons.
Justin Fields Passing Yards 2022 Reg. Season
Over 3250.5 +100
Under 3250.5 -130
Fields is expected to have a fairly mediocre passing year by the online sportsbooks. It's hard to blame him for doing so given the quality of his WR corps. His WRs at Ohio State were clearly better than his WRs in the NFL, which is a rare thing to happen. Fields has talent, but he might not be able to capitalize on it with this team around him.
Justin Fields Rushing Yards 2022 Reg. Season
Over 575.5 -115
Under 575.5 -115
Fields is electric as a scrambler. When he gets loose into the open field, he can mive like very few other quarterbacks. It's not a surprise to see him expected to rush for more than 500 yards in the season. In order to hit the over on this, Fields needs to average a bit more than 33 yards per game.
David Montgomery Rush Yards 2022 Reg. Season
Over 900.5 -115
Under 900.5 -115
David Montgomery is arguably the only other player on the offense that fans of other teams might know. Montgomery has had some good years and some bad ones recently, although the bad ones have mostly been due to injury. Montgomery put up 849 rushing yards last year while missing four games. If he's healthy, this bet could be a lock.
Chicago Bears Preseason Odds History
| Year | Super Bowl Odds | NFC Odds | NFC West Odds | Odds To Make Playoffs |
| --- | --- | --- | --- | --- |
| 2022 | +8000 | +4000 | +800 | +300 (TBD) |
| 2021 | +6600 | +3000 | +550 | +225 (Miss) |
| 2020 | +5000 | +2500 | +450 | +175 (Make) |
| 2019 | +1200 | +500 | +175 | -120 (Miss) |
| 2018 | +6000 | +2500 | +800 | +240 (Make) |
| 2017 | +10000 | +5000 | +2000 | +800 (Miss) |
| 2016 | +8000 | +4000 | +1200 | +325 (Miss) |
| 2015 | +8000 | +4000 | +3000 | +500 (Miss) |
| 2014 | +2500 | +1300 | +350 | +130 (Miss) |
| 2013 | +3300 | +1600 | +350 | +160 (Miss) |
Chicago Bears Playoff History
The Chicago Bears are one of the oldest NFL franchises in the NFL as they were founded 100 years ago in 1920. With that comes years and years of playoff experience as they have seen a total of 27 playoff berths, in which 11 of them have come before the Super Bowl era began in 1966,19 division championships, 4 conference championships, and just 1 Super Bowl victory.
Bears Playoff History
The Bears first playoff appearance in the NFL came back in 1933 where George Halas was the head coach. Halas led the Bears to a total of six playoffs from 1933 to 1942 which included a three-year run from 1940-1942. Their next playoff appearance was in 1943 while Hunk Anderson was the coach. Halas returned to the Bears in 1946 and led them to four more playoffs in 1946, 1950, 1956 and 1963. Their next two playoff appearances did not come until 1977 and 1979 under Jack Pardee and Neil Armstrong. The Bears then went on a consistent playoff run from 1982-1992 under the legendary Mike Ditka who led them to 7 appearances in those 10 years. Dave Wannstedt led them to one more playoff run in the 90s in 1994. In the 2000s and 2010s they were only able to combine for five playoff appearances under three different coaches including Dick Jauron, Lovie Smith and Matt Nagy with their most recent ones coming in 2018 and 2020.
Bears Division Championships
The Bears have been efficient when turning their playoff appearances into division championships. Of their 27 playoff appearances, they turned 19 of them into division titles. Their first six division titles came under George Halas with the first one coming in 1933 and their most recent one coming in 1942. Their next two came in 1943 and 1946 under hunk Anderson and Halas as well. When Mike Ditka took over in 1982, he led them to six more division titles with their first one coming in 1984 and their final one coming in 1990. From 2001 to the present day they have only been able to muscle in four division titles under three different coaches.
Bears Conference Championships
Many would think that the Bears would have capitalized on their 19 division championships with more conference titles, but they were only able to win four conference championships. Their first one came back in 1956 under Paddy Driscoll coaching and Ed Brown under center. Their second one came in 1963 under coach George Halas with Billy Wade at quarterback. They did not see their third one until 22 years later in 1985 under the great Mike Ditka. Their most recent one came back in 2006 with Lovie Smith and Rex Grossman throwing the ball.
Bears Super Bowl Victories
The Chicago Bears have won just one Super Bowl in their existence as they won in 1986 for Super Bowl XX. They took on the New England Patriots and defeated them with a final score of 46-10. The Bears had absolutely no problems in covering the spread here as they were favored by 10-points and won by a whopping 36. Richard Dent was given the Super Bowl MVP honors after he finished with 1.5 sacks and a tackle.
The Chicago Bears' Surprising Lack Of Playoff Comebacks
In their over 100 seasons as a franchise, the Chicago Bears have been incredibly poor at making up large deficits in the playoffs. They have never come back from a deficit of 10 points or more. They have also been relatively poor at making up large deficits in general, having completed just two comebacks of 20 points or more in their regular season franchise history.