Betting On The Chicago Bears To Win The Super Bowl

Betting on the Chicago Bears to win the Super Bowl in 2022 could not get any worse. The Bears have had some major issues all around their offense, specifically, their quarterback position as both Mitchell Trubisky and Nick Foles have both shown terrible inconsistency. On top of that, their defense is not what it used to be as a lot of their star secondary players have started to slow down.
If both their offense and defense could get back to the elite level that they once were, they could easily be one of the top teams in the league. They would be able to add to their 27 playoff appearances, 19 division championships, four conference championships and possibly even add another Super Bowl.
When looking to bet on the Chicago Bears odds, many of them can be found here. The Bears Super Bowl odds, NFC Championship odds and NFC North odds can all be bet on. There are also different Bears player prop bets and a breakdown of their playoff history as well.
Chicago Bears Playoff History
| | | |
| --- | --- | --- |
| Playoff Appearances | 27 | 1933, 1934, 1937, 1940, 1941, 1942, 1943, 1946, 1950, 1956, 1963, 1977, 1979, 1984, 1985, 1986, 1987, 1988, 1990, 1991, 1994, 2001, 2005, 2006, 2010, 2018, 2020 |
| Division Championships | 19 | 1933, 1934, 1937, 1940, 1941, 1942, 1943, 1946, 1984, 1985, 1986, 1987, 1988, 1990, 2001, 2005, 2006, 2010, 2018 |
| Conference Championships | 4 | 1956, 1963, 1985, 2006 |
| Super Bowl Victories | 1 | 1986 (XX) |
| Super Bowl Losses | 1 | 2007 (XLI) |
| Super Bowl Winning Quarterbacks | 1 | Jim McMahon |
| Super Bowl Winning Coaches | 1 | Mike Ditka |
| Super Bowl MVPs | 1 | Richard Dent (XX) |
What Are The Chicago Bears Odds To Win The Super Bowl?
Being that the Chicago Bears have been struggling as of late, their Super Bowl odds reflect that as they sit in the bottom half of the odds board. The Bears have made the Super Bowl just two times and won their first time around in 1986 and then were defeated in 2007. They have not made it back to the Super Bowl since then and have not even come close.
What Are The Chicago Bears Odds To Win The NFC Championship?
The Chicago Bears have won four NFC Championships with two of them coming before the Super Bowl era in 1956 and 1963. Since then, they added just two more in 1985 and 2006. They have not won an NFC Championship since then and the Bears NFC Championship odds reflect that especially with their recent struggles as they sit towards the bottom.
What Are The Chicago Bears Odds To Win The NFC North?
The Chicago Bears have won a total of 19 division championships with their most recent one coming back in 2018. However, right now, their division is one of the tougher ones in the league in which the Green Bay Backers have taken it over. That being said, the Bears have the second-longest odds to win the NFC North.
Chicago Bears 2021 Odds
Super Bowl: +5000
NFC Championship: +2500
NFC North: +525
Chicago Bears Betting Trends In 2021
Regular Season Record: 8-8
ATS Record: 8-9
Over/Under Record: 8-9
Where To Bet On The Chicago Bears In Illinois
Luckily for Bears fans and bettors, sports betting was made officially legal in the state in 2019 and land-based sportsbooks are soon to be popping up all over the Prairie State. Due to the COVID-19 pandemic, however, there were delays on these sportsbooks opening. In the meantime, Bears bettors thankfully can use online NFL sportsbooks such as MyBookie to bet on the Chicago Bears. MyBookie is one of the most relied on online sportsbooks that there is and they are known for offering great odds on all of the NFL.
NFL Draft Betting On The Bears
The Chicago Bears can potentially use the draft to get back to their Super Bowl contending form as they have in the past. In the 2021 NFL Draft, they have eight draft picks including one pick in rounds one through three, another in the fifth round and four draft picks in the sixth round.
2020 Bears Player Props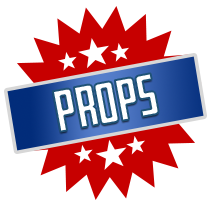 The Chicago Bears are a team that is looking to have a bounce-back year as well after many expected them to be an elite team both on the offensive and defensive end. The bears proved to be one of the best defenses in the league in 2018 but did not back that up the following year. As for the offense, there is still no answer as to who will be under center but whoever is can always rely on Allen Robinson to be the number one option.
Allen Robinson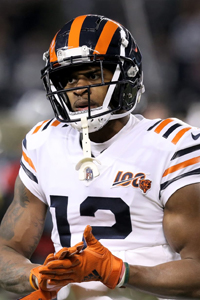 Going into his third year in Chicago, Allen Robinson has proven to be a reliable option as the Bears number one receiver. He is coming off a great season where he managed to put up 1,147 receiving yards to go along with seven touchdowns and a career-high 98 receptions. Going into the new season, NFL betting sites have his season totals set at 1099.5 yards and 89.5 receptions. Both of those betting lines have the odds for the over as the favorite.
Chicago Bears Playoff History
The Chicago Bears are one of the oldest NFL franchises in the NFL as they were founded 100 years ago in 1920. With that comes years and years of playoff experience as they have seen a total of 27 playoff berths which includes 19 division championships, 4 conference championships and just 1 Super Bowl victory.
Bears Playoff History
The Bears first playoff appearance in the NFL came back in 1933 where George Halas was the head coach. Halas led the Bears to a total of six playoffs from 1933 to 1942 which included a three-year run from 1940-1942. Their next playoff appearance was in 1943 while Hunk Anderson was the coach. Halas returned to the Bears in 1946 and led them to four more playoffs in 1946, 1950, 1956 and 1963. Their next two playoff appearances did not come until 1977 and 1979 under Jack Pardee and Neil Armstrong. The Bears then went on a consistent playoff run from 1982-1992 under the legendary Mike Ditka who led them to 7 appearances in those 10 years. Dave Wannstedt led them to one more playoff run in the 90s in 1994. In the 2000s and 2010s they were only able to combine for five playoff appearances under three different coaches including Dick Jauron, Lovie Smith and Matt Nagy with their most recent ones coming in 2018 and 2020.
Bears Division Championships
The Bears have been efficient when turning their playoff appearances into division championships. Of their 27 playoff appearances, they turned 19 of them into division titles. Their first six division titles came under George Halas with the first one coming in 1933 and their most recent one coming in 1942. Their next two came in 1943 and 1946 under hunk Anderson and Halas as well. When Mike Ditka took over in 1982, he led them to six more division titles with their first one coming in 1984 and their final one coming in 1990. From 2001 to the present day they have only been able to muscle in four division titles under three different coaches.
Bears Conference Championships
Many would think that the Bears would have capitalized on their 19 division championships with more conference titles, but they were only able to win four conference championships. Their first one came back in 1956 under Paddy Driscoll coaching and Ed Brown under center. Their second one came in 1963 under coach George Halas with Billy Wade at quarterback. They did not see their third one until 22 years later in 1985 under the great Mike Ditka. Their most recent one came back in 2006 with Lovie Smith and Rex Grossman throwing the ball.
Bears Super Bowl Victories
The Chicago Bears have won just one Super Bowl in their existence as they won in 1986 for Super Bowl XX. They took on the New England Patriots and defeated them with a final score of 46-10. The Bears had absolutely no problems in covering the spread here as they were favored by 10-points and won by a whopping 36. Richard Dent was given the Super Bowl MVP honors after he finished with 1.5 sacks and a tackle.