Betting On The New York Jets To Win The Super Bowl

There has not been much life in betting on the New York Jets in recent years. They have not won the Super Bowl in over 50 years since back in 1966 and might not win another for another 50 years. The Jets made their 14th playoff appearance in 2010 and also own four division championships with just two in the Super Bowl era.
There is very little to be excited about when it comes to the New York Jets offense as they have a rookie QB in Zach Wilson and a lackluster receiving core in Jamison Crowder and Corey Davis. They do have other rookies that look bright in Elijah Moore and Michael Carter. Until they start to grow into their own role, the Jets will continue to have very long odds and Super Bowl 57 is no different.
When looking for any of the New York Jets betting odds, their info can be found on this page. Bettors will find the Jets Super Bowl odds, their odds to win the AFC Championship as well as their odds to win the AFC East division championship. There is also information on the New York Jets player props as well as their playoff history.
Jets Playoff Record By Round
Overall: 12-13
Wild Card: 6-5
Divisional Round: 4-4
Conference Championship: 1-4
Super Bowl: 0-1
New York Jets Playoff History
| | | |
| --- | --- | --- |
| Playoff Appearances | 14 | 1968, 1969, 1981, 1982, 1985, 1986, 1991, 1998, 2001, 2002, 2004, 2006, 2009, 2010 |
| Division Championships | 4 | 1968, 1969, 1998, 2002 |
| Conference Championships | 0 | |
| Super Bowl Victories | 1 | 1968 (III) |
| Super Bowl Losses | 0 | |
| Super Bowl Winning Quarterbacks | 1 | Joe Namath |
| Super Bowl Winning Coaches | 1 | Weeb Ewbank |
| Super Bowl MVPs1 | | Joe Namath |
What Are The New York Jets Odds To Win The Super Bowl?
Something that should come as no surprise to veteran NFL bettors is that the New York Jets are among the bottom five teams with the longest odds to win the 2023 Super Bowl. They have struggled to make the playoffs since 2010 and their young and inexperienced team could lengthen their playoff drought. The Jets have just one Super Bowl to their name that came way back in 1969 at Super Bowl 3.
What Are The New York Jets Odds To Win The AFC Championship?
As many NFL bettors would expect, the Jets odds to win the AFC Championship are nowhere near being able to contend. The Jets have never won an AFC Championship game despite making it to the game four times in the Super Bowl era. The last time they made the game came back in 2009 and 2010.
What are the New York Jets Odds To Win The AFC East?
The Jets are in one of the tougher divisions in the NFL in the AFC East, and they have held the longest odds to win the division for some time now. Making their road to the division title even tougher is that the Buffalo Bills, New England Patriots, and Miami Dolphins are all contending playoff teams that are coming off of above .500 record seasons. The Jets have just four division Championships with their most recent coming in 2002.
2023 New York Jets Betting Odds
Super Bowl: +500000
AFC Championship: +300000
AFC East: +100000
New York Jets ATS Betting History
2021: 6-11
2020: 6-10
2019: 7-9
2018: 5-10-1
2017: 6-6-1
2016: 6-10
New York Jets Over/Under Betting History
2021: 10-7
2020: 7-9
2019: 7-9
2018: 10-6
2017: 8-8
2016: 7-9
Betting On The Jets In New York
When betting on the Jets, local bettors have the luxury of going to plenty of different in-person sportsbooks in New York. Those that want to enjoy betting on the NFL and the Jets from their own homes can do so also with online sportsbooks like BetOnline. BetOnline offers the same betting experience online that would be found in person as they have plenty of different NFL odds on the Jets as well as the rest of the league. Local sportsbooks include those in:
Bridgepoint
Buffalo
Chittenango
Hogansburg
Monticello
Nichols
Salamanca
Schenectady
Syracuse
Waterloo
Live Betting On The Jets
Placing bets on the Jets game is one thing. Placing live bets on the Jets is another. Even with placing very good bets prior to the game starting, online sportsbooks give you an option to where you can place some bets online during the gameplay. Basically, live betting is when you place a bet after the game has kicked off. Even after the game has kicked off, online betting sites give you multiple options when it comes to placing a bet during the Jets game. So do not feel bad if you missed placing a bet prior to the game starting, log in your sportsbook and place your best bet available.
Mobile Betting Apps For The Jets
Jets fans know-how are busy it is in New Jersey and that traffic can get in the way of when they get on. As long as you have a connection to the internet on your phone you can find ways to place your bets on your Jets team. iPhone or Android it doesn't matter which one you have! You can connect to the internet and log on to your online sportsbooks with no problem at all!
2023 Jets Player Prop Bets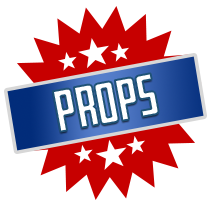 The New York Jets have done tons of reconstruction to their roster in the offseason. They have brought in a new young quarterback in the draft in Zach Wilson and a fresh receiver in Elijah Moore and have also been busy in the free agency market as well. They have signed tons of skill players such as Tevin Coleman, Corey Davis and Keelan Cole as well. Not to mention the skill players that have already been apart of the team like Jamison Crowder and Chris Herndon who have an affect on this team as well. Bettors will surely be busy with NFL sportsbooks as they will certainly offer Jets player prop bets on all of these players.
New York Jets Playoff History
Since the Jets were established back in 1960, they have had their fair share of playoff runs. In their 80 years of existence, they have been able to put up 14 playoff berths which have included just four division titles, 1 conference championship and a Super Bowl victory.
Jets Playoff Appearances
The Jets saw their first playoff appearance eight years after they became apart of the NFL in 1968 under coach Weeb Ewbank. Ewbank took the Jets to just one more playoff appearance in 1969. They then went on a 12-year playoff drought and finally made it again in 1981 with Walt Michaels who also led them to one more in 1982. They saw two more appearances back to back in 1985 and 1986 under with Joe Walton calling the plays. Their next two playoff berths came in 1991 and 1998 under both Bruce Coslet and Bill Parcells. In the 2000s, Herm Edwards took over and led them to three playoff appearances between 2001 and 2005. Eric Mangini led them to one more appearance in 2006 and in 2009 and 2010, Rex Ryan led them to two more. The Jets are currently on a playoff dry spell.
Jets Division Championships
Of the Jets 14 playoff appearances, they have seen am inefficient four divisional championships. Their first two came in 1968 and 1969 under Weeb Ewbank calling the plays and Joe Namath under center. Bill Parcells led them to one more in 1998 with Vinny Testaverde under center. Their most recent one came in 2002 under Herm Edwards while Chad Pennington at quarterback.
Jets Conference Championships
The Jets have not won any conference championships in their existence but have made it to the conference championship game a total of three times. The first time in 1982 where they were defeated by the Miami Dolphins after being favored to win by 3-points under Walt Michaels. Their second and third appearances came in 2009 and 2010 during the Rex Ryan era where Mark Sanchez was the quarterback. In 2009 they lost to the Indianapolis Colts and were seen as 8.5-point underdogs. In 2010 they were defeated by the Pittsburgh Steelers and were seen as 4-point underdogs.
Jets Super Bowl Victories
The Jets have just one Super Bowl to their name that came way back in 1968 under Ween Ewbank. They took on the then Baltimore Colts in Super Bowl III and defeated them with a final score of 16-7. The Jets defeated the odds here as they went into the game being seen as 18-point underdogs and were able to cover the spread in winning fashion. Joe Namath was given the Super Bowl MVP honors as he threw for 206 yards but did not throw for a touchdown.
1983 AFC Divisional Round: Jets Overcome Largest Playoff Deficit In Franchise History
The largest playoff deficit the Jets have overcome was just 11 points, against the Cincinnati Bengals on January 9, 1983 in the AFC Divisional Round. The Bengals took a 14-3 lead in the first quarter on two passing touchdowns from Ken Anderson; however, the Jets outscored the Bengals 41-3 from that point on, led by running back Freeman McNeil, who racked up 202 rushing yards and two touchdowns (including one passing touchdown, his only of his career). A 1-yard rushing touchdown from Dwayne Crutchfield culminated the Jets' scoring, putting them ahead 44-17.