Betting On The Super Bowl Halftime Show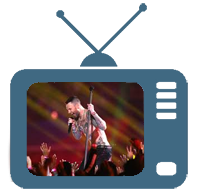 Betting on the Super Bowl Halftime Show is just as important as betting on the game itself. Tons of people watch the Super Bowl purely for the Halftime Show and now they have the opportunity to get in on the action. Sportsbooks make a pretty penny on wagers made about the performance. As hard as it may be to fathom and believe, some people just do not like football. But that's what makes the halftime show so great. Those that feel excluded are now included by taking pleasure in watching singers put on a performance. There's fashion, lights, dancing, music – a whole stage full of pure entertainment – and all of those things can be wagered on with the right sportsbook.
Prop bet listings for the Super Bowl halftime show usually are listed on sportsbooks once the performers for the show have been announced. After that, they will begin creeping up one by one on different sites. There are many wagers to choose from, be it a wardrobe malfunction to a sound problem, and even to a blackout situation. The issues that can be covered during the show for bets are endless. Once you're a member of a sportsbook, you'll be able to find wagers on the halftime show in the NFL futures section for the Super Bowl. Betting on the performance can be done well in advance of the actual show. Look through some of the best offshore internet sportsbooks to find bets on the halftime show that may be of interest to you.
Who Is Performing At The Halftime Show For Super Bowl 55?
The NFL has announced on November 12 that multi-platinum recording artist, The Weeknd, will be performing at the halftime show for Super Bowl 55. Those who took the risk on The Weeknd's +2000 odds should be smiling from ear to ear as there were plenty of other notable names ahead of him on the halftime show odds boards. Taylor Swift was seen as the favorite to highlight the halftime show with +150 odds and was followed by other incredible performers such as Adele (+300), Ariana Grande (+800), and Drake (+1500).
Odds On Super Bowl 55 Halftime Performer:
Taylor Swift +150
Adele +300
Rihanna +600
Ariana Grande +800
Drake +1500
Jay Z +1500
Ed Sheeran +2000
Elton John +2000
Foo Fighters +2000
Justin Bieber +2000
The Weeknd +2000
Billie Eilish +2500
Imagine Dragons +3300
Queen & Adam Lambert +3300
Bon Jovi +4000
Lizzo +4000
Post Malone +4000
Kendrick Lamar +5000
Metallica +5000
Betting The Super Bowl Halftime Show
Oddsmakers love posting prop bets regarding the Super Bowl halftime show. These wagers can range from the actions of the singers as well as their introduction, a political stance, or even mishaps. Some of prop bets that were available for the Super Bowl LIV halftime show were:
Will Both Jennifer Lopez And Shakira Sing In Spanish?
Will Pitbull Make An Appearance On Stage?
These were just two of the many halftime show prop bets that were available to choose from. Both of the favorites here had different endings, however. As for the prop bet on if both Shakira and Jennifer Lopez will sing in Spanish, the favorite won the bet as Shakira performed "Ojos Asi" and Jennifer Lopez performed "Que Calor" and "Mi Gente" featuring J Balvin. As for the bet on if Pitbull will appear on stage, it was favored that he would make an appearance, considering he is "Mr. 305", but he was nowhere to be seen during the halftime performance.
Most Popular SB 55 Halftime Show
One of the most popular Super Bowl prop bets every year is on the number of songs that will be performed. The over/under for the number of songs during the SB LIV halftime show was 8 with the over favored at -150 and the under at +110. The over was crushed as Shakira and Jennifer Lopez did a total of 15 songs. When making this bet, you can refresh your memory and see how many songs were performed at previous Super Bowls to get an idea of where your bet should lie.
Past Super Bowl Halftime Performers
| | | | |
| --- | --- | --- | --- |
| Year | Super Bowl | Performer | # of Songs Performed |
| 2020 | Super Bowl LIV | Shakira, Jennifer Lopez | 15 |
| 2019 | Super Bowl LIII | Maroon 5, Travis Scott, Big Boi | 9 |
| 2018 | Super Bowl LII | Justin Timberlake | 11 |
| 2017 | Super Bowl LI | Lady Gaga | 7 |
| 2016 | Super Bowl 50 | Coldplay, Beyoncé, Bruno Mars, Mark Ronson | 9 |
| 2015 | Super Bowl XLIX | Katy Perry, Lenny Kravitz, Missy Elliott | 9 |
| 2014 | Super Bowl XLVIII | Bruno Mars, Red Hot Chili Peppers | 6 |
| 2013 | Super Bowl XLVII | Beyoncé, Destiny's Child | 9 |
| 2012 | Super Bowl XLVI | Madonna, LMFAO, Nicki Minaj, M.I.A., Cee Lo Green | 5 |
| 2011 | Super Bowl XLV | The Black Eyed Peas, Usher, Slash | 8 |
| 2010 | Super Bowl XLIV | The Who | 5 |
| 2009 | Super Bowl XLIII | Bruce Springsteen and the E Street Band | 4 |
| 2008 | Super Bowl XLII | Tom Petty & the Heartbreakers | 4 |
| 2007 | Super Bowl XLI | Prince | 7 |
| 2006 | Super Bowl XL | The Rolling Stones | 3 |
| 2005 | Super Bowl XXXIX | Paul McCartney | 4 |
| 2004 | Super Bowl XXXVIII | Jessica Simpson, Janet Jackson, P. Diddy, Nelly, Kid Rock, Justin Timberlake | 11 |
| 2003 | Super Bowl XXXVII | Shania Twain, No Doubt, Sting | 4 |
| 2002 | Super Bowl XXXVI | U2 | 3 |
| 2001 | Super Bowl XXXV | Aerosmith, NSYNC, Britney Spears, Mary J. Blige, Nelly | 5 |
| 2000 | Super Bowl XXXIV | Phil Collins, Christina Aguilera, Enrique Iglesias, Toni Braxton | 5 |