Super Bowl sportsbooks are offering an over/under bet for the winning team's seed.
The under 2.5 is favored with -125 odds, but those odds still offer great value based on history.
Seven of the last ten Super Bowl winners were either one or two seeds.
The new playoff structure may have something to do with short odds, but sportsbooks may have overcorrected.
GLENDALE, Ariz. – Online sportsbooks are not only offering odds on the winner of Super Bowl 57, they are also offering odds on the over/under of the seed of the eventual Super Bowl-winning team.
Super Bowl Winning Seed Over/Under
Under 2.5 -125
Over 2.5 +100
Recency Bias Benefiting Super Bowl Bettors
The Los Angeles Rams(fourth seed in 2021) and the Tampa Bay Buccaneers(fifth seed in 2020) may have swayed Super Bowl betting sites more than they should have.
Before the Buccaneers in 2020, no team seeded third or worse had won the Super Bowl since the Baltimore Ravens in 2012.
Of the past 10 Super Bowl Champions, only three of them would have resulted in the over 2.5 for their seed. Listing out each team by seed, it is clearly visible how important it is to be a top seed, which is why it may be a great bet to bet the under 2.5 with -125 odds.
Seeds: Phi Eagles(2017), NE Patriots(2016), Den. Broncos(2015), NE Patriots(2014), Sea. Seahawks(2013)
Seeds: KC Chiefs(2019), NE Patriots(2018)
Seeds: N/A
Seeds: LA Rams(2021), Bal Ravens(2012)
Seeds: TB Buccaneers(2020)
Seeds: N/A
Seeds: N/A
Possible Reasoning Behind Seeding Payouts
Outside of recent bias, there is one other reason that sportsbooks have offered such competitive odds on the Super Bowl. That reason would be the new playoff format.
Over the past two seasons, the NFL has implemented a seventh team from each conference to make the playoffs. Oddsmakers may be suggesting that an extra team is significantly affecting outcomes to such an extent that non-traditional teams such as the four-seed Rams and fifth-seeded Bucs would go on to win.
That logic may check out, but that alone should not be enough to make this bet so close to a pick 'em. One seeds have still won 50% of the Super Bowls over the last 10 years, and that is not even including any wins by two seeds who overcome having to play the worst playoff teams in the field instead of having a bye week.
Adjusting the line by that may have been overstated, making bets on the under an excellent value for Super Bowl bettors.
Advertising Disclosure
BettingSuperBowl.com may receive a commission from any purchases you make through link on our site. This enables us to offer you the best free content and news about Super Bowl Betting.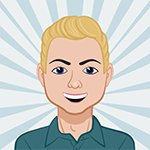 Brett has been writing professionally since November of 2021. He had such a passion for sports he even decided to major in Sport Management from Florida State University! When not writing about sports, Brett loves playing DFS, bowling, and golfing.