Online sportsbooks have 13 teams with odds that favor them to win 10+ games.
That many teams may be unlikely considering only 12 reached 10+ wins last season.
Betting on favorites such as the Tampa Bay Buccaneers(-480) and Buffalo Bills(-450) to win their divisions instead of 10+ games offers better odds.
NEW YORK – Instead of betting purely on Super Bowl futures or individual team win totals, NFL sportsbooks are now offering odds on each team to reach at least 10 wins.
The Tampa Bay Buccaneers(-480) and Buffalo Bills(-450) open as the largest favorites to reach double digit wins, while distant longshots such as the Atlanta Falcons(+2400) and Houston Texans(+2800) appear to be in for a long season.
Favorites To Reach 10+ Wins
Tampa Bay Buccaneers -480
Buffalo Bills -450
Dallas Cowboys -240
Kansas City Chiefs -230
Green Bay Packers -230
Los Angeles Rams -220
Denver Broncos -170
Indianapolis Colts -160
Baltimore Ravens -155
San Francisco 49ers -145
Too Many Teams Favored To Win 10+ Games
According to online Super Bowl sportsbooks, 13 teams project to win at least 10 games. Last season 12 teams accomplished that fact.
13 teams would have hit the over had the Pittsburgh Steelers defeated the Detroit Lions instead of tying with them. Despite that close call and their being a real chance that at least 13 teams do win 10+ games, betting on the favorites provides minimal value.
2021 Stats That Make It Unlikely So Many Teams Win 10+ Games
One division had three teams win 10+ games. In 2022, the Chiefs, Broncos, and Chargers are all favored to do so from the AFC West. It for two teams to reach 10 wins when they have to face each other, let alone three.
Outside of the NFC West in 2021, no other division had three or more teams win 10 games. Only the AFC West and AFC East had at least two teams with at least 10 wins.
Now betting on favorites like the Buccaneers and Bills may make some sense if the goal is to avoid risk. But the scaling payout structure makes their odds too long. A pivot to division winners for those two teams may make more sense:
Bills to win the AFC East(-185): From 2003-2019, the New England Patriots won the AFC East every season but one(Miami Dolphins in 2008 broke the streak). The Bills have put the past, and maybe most important Tom Brady, behind them over the past two seasons. They have won the AFC East back-to-back seasons, and their -185 odds may feel short for the team with the shortest Super Bowl odds to win their division.
Buccaneers to win the NFC South(-290): Betting on the Bucs to win the NFC South or to win 10+ games may be the same bet with different odds. The New Orleans Saints have +135 odds to reach ten wins, and they are the Bucs closest competition. The better payout of -290 than -480 is significant enough to side with Tampa Bay to win their division.
Advertising Disclosure
BettingSuperBowl.com may receive a commission from any purchases you make through link on our site. This enables us to offer you the best free content and news about Super Bowl Betting.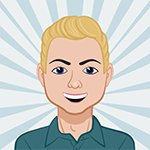 Brett has been writing professionally since November of 2021. He had such a passion for sports he even decided to major in Sport Management from Florida State University! When not writing about sports, Brett loves playing DFS, bowling, and golfing.