There are +250 odds on the NFC South order of Tampa Bay Buccaneers, New Orleans Saints, Carolina Panthers, and Atlanta Falcons.
There are +325 odds for the Los Angeles Rams to finish in first and the San Francisco 49ers to finish in second in the NFC West.
The NFC North exact order odds are favoring the Green Bay Packers, Minnesota Vikings, Chicago Bears, and Detroit Lions with +400 odds.
TAMPA, Fla. – When looking to bet on the winner of a division, some of them come with extremely expensive odds that are not worth the risk based on what the return is. However, one form of betting on division winners comes with odds on the exact order.
For those divisions that have such strong odds on the favorite, it might be worth betting on the exact order rather than the single-team division odds. Three divisions that have value in their exact order odds include the NFC South, NFC West, and NFC North.
NFC South Exact Order Odds
The +250 odds on the exact order of Tampa Bay Buccaneers (1st), New Orleans Saints (2nd), Carolina Panthers (3rd), and Atlanta Falcons (4th) might be the strongest exact order odds of any division.
Looking at the Buccaneers, they are far ahead of the rest of the division in terms of talent. To prove that, they finished last season four games ahead of the Saints and a whopping 147 points ahead of them in terms of points for.
The Saints do have what it takes to be a playoff team with elite talents in Michael Thomas and Alvin Kamara leading the way on offense which could leave them ahead of both the Panthers and Falcons. In terms of how they match with the Bucs, they can only go as far as their QB, Jameis Winston takes them which might not be as far as Tom Brady.
While the Falcons and Panthers finished in third and fourth place exactly, this is no cause for concern with the exact odds for this year as the Panthers were dealing with tons of injuries last season. They are returning Christian McCaffrey in the backfield, got a new QB1 in Baker Mayfield, and have one of the top receivers in the division in D.J. Moore.
Atlanta, on the other hand, has taken a step back and has entered a rebuild. They parted ways with Matt Ryan, have their WR1 Calvin Ridley on a season-long suspension, and could potentially have two rookie starters on offense in Desmond Ridder and Drake London.
NFC West Exact Order Odds
NFC West Exact Order
1st LA Rams/2nd SF 49ers/3rd ARI Cardinals/4th SEA Seahawks +325
1st SF 49ers/2nd LA Rams/3rd ARI Cardinals/4th SEA Seahawks +350
The Cardinals are almost a sure lock for third place being that they will be without DeAndre Hopkins for the first six games of the season due to suspension, however, they still have an elite QB in Kyler Murray that can help carry the load while he's out.
As for the Seattle Seahawks, their +1600 odds to win the division as a whole should be enough to know to stay away. After ridding themselves of Russell Wilson, everything has gone downhill. They lost many pieces on their already depleted defense as well such as Bobby Wagner, D.J. Reed, and Bless Austin.
Looking at the LA Rams and San Francisco 49ers, they are extremely similar in terms of points allowed and points scored per game and are both considered real Super Bowl contenders after facing each other in the NFC Championship game last season.
To get the most value out of these betting odds, it is best to bet $100 on each that way if either one of them cashes, the profit would still be at least $225 after recouping the loss of the one lost bet.
NFC North Exact Order Odds
NFC North Exact Order
1st GB Packers/2nd MIN Vikings/3rd CHI Bears/4th DET Lions +400
1st MIN Vikings/2nd GB Packers/3rd CHI Bears/4th DET Lions +600
Similar to the NFC West, the Detroit Lions are deep in a rebuild and have been for some time after finishing in fourth place in the division for the last four seasons. The Chicago Bears are also in a rebuild, but have finished in third place in two of the last three seasons. Holding them in third place is that they have beaten the Lions in seven of their last eight meetings including both games last season.
Looking at the top two teams, the Green Bay Packers and Minnesota Vikings, the Packers have won the last three division titles while the Vikings have come in second place in two of the last three years.
The Packers are the favorites to win the division this year, however, the Vikings are not far behind. Green Bay suffered arguably the biggest loss of the offseason as they traded away their superstar receiver, Davante Adams. The Vikings have one of the best receiver duos in the league with Justin Jefferson and Adam Thielen and also have a top-5 running back in the league with Dalvin Cook.
With questions still surrounding the top two teams, the best way to go about betting on these odds is with $100 on each as well. If the Packers finish first, the profit would be $300 and if the Vikings finish first it would be a $500 profit.
Advertising Disclosure
BettingSuperBowl.com may receive a commission from any purchases you make through link on our site. This enables us to offer you the best free content and news about Super Bowl Betting.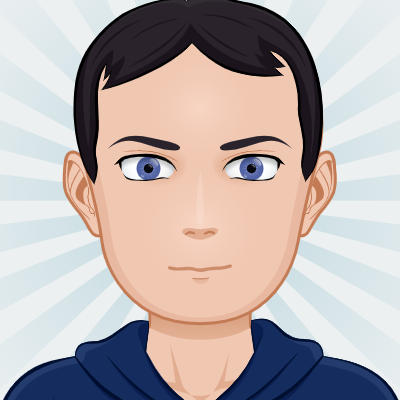 Samuel has been writing professionally for 4 years. He comes from a sports writing background where he enjoys writing mostly about basketball and football both professional and collegiate. He is a recent graduate of Florida State University where he majored in Editing, Writing and Media with a minor in Communications. During his free time, you can find him watching or playing sports as well as playing videogames and listening to music.