Five total sacks between both the Chiefs and Buccaneers in Super Bowl LV comes with +500 odds.
The Tampa Bay Buccaneers are listed at -140 odds to record the first quarterback sack in Super Bowl 55.
The Kansas City Chiefs have -160 odds to record over 1.5 sacks in Super Bowl LV.
TAMPA, Fla. - The Super Bowl LV matchup between the Kansas City Chiefs and Tampa Bay Buccaneers gifts bettors with a potential shootout with the NFL championship at stake.
The quarterback matchup between Patrick Mahomes and Tom Brady will be the biggest draw of attention to the Super Bowl but what could be the determining factor to who wins the game is which team gets the most sacks.
Both teams feature some of the best defensive linemen in the NFL with Chris Jones, Jason Pierre-Paul, Shaquil Barrett, and Vita Vea all taking the field. The Buccaneers have an edge, as they had the fifth-most sacks in the NFL with 48 while the Chiefs only registered 32 sacks.
A Buccaneers win would mark the 38th time a Super Bowl winner has ranked in the top 10 in sacks.
The lack of sacks coming from the Chiefs doesn't necessarily mean they should be written off. However, there have only been four teams to win the Super Bowl ranked 19 or lower in sacks during the season.
2018 SB LIII New England Patriots
2006 SB XLI Indianapolis Colts
2000 SB XXXV Baltimore Ravens
1990 SB XXV New York Giants
The Chiefs and Bucs offensive lines were in the top five in sacks allowed this season but Kansas City will be without tackle Eric Fisher who was injured in the AFC Championship game. This is likely why the Buccaneers are favored over the Chiefs to record the first QB sack in Super Bowl LV.
Team to Record First QB Sack
Tampa Bay Buccaneers -140
Kansas City Chiefs +110
In the Super Bowl, quarterbacks that have been sacked the opposing teams 4+ times have a 6-22 record. Still, Patrick Mahomes and Tom Brady have claimed two of those six victories and after Super Bowl 55 one of them could add another win to the total.
For Brady, sacking him three times has been the magic number. Teams are 3-3 against Brady when recording three or more sacks but teams have just a 2-10 record when sacking Brady just two times in the playoffs.
If the Chiefs and Buccaneers combine for three or more sacks bettors would receive a nice return on at least +400 odds at BetOnline.
Total Sacks In Super Bowl LV
2 +300
4 +300
3 +400
5 +500
1 +600
6 +700
7 or more +1000
0 +1200
If not wanting to bet on the total sacks in SB 55 you can also bet on the Over/Under for how many sacks the Bucs and Chiefs will have as a team.
Total Sacks By Kansas City
Over 1.5 Sacks -160
Under 1.5 Sacks +130
Total Sacks By Tampa Bay
Over 1.5 Sacks -190
Under 1.5 Sacks +150
The over for both of these betting props is a strong play but bettors especially if BetOnline allows you to parlay the sack totals by team. Bettors will find better returns throwing down multiple wagers on the total sacks in Super Bowl 55.
Sacks and the defensive lines on both teams will be the biggest factors in determining which team will hoist the Lombardi Trophy on Sunday.
The kickoff for Super Bowl LV is set for 6:30 p.m. EST and will be broadcasted by CBS.
Advertising Disclosure
BettingSuperBowl.com may receive a commission from any purchases you make through link on our site. This enables us to offer you the best free content and news about Super Bowl Betting.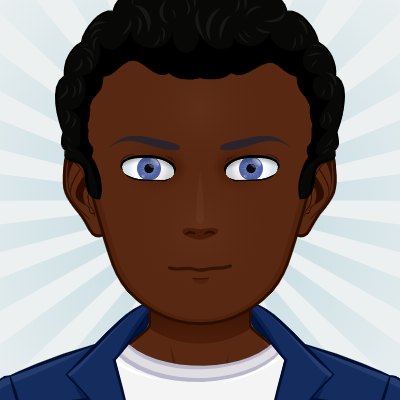 Robert has been writing for BettingSuperBowl since 2019. When he isn't dreaming of a Cowboys Super Bowl victory, he can be found wherever sports are being watched.