Cam Newton has re-signed with the New England Patriots for $14 million on a one year deal.
The New England Patriots have +4000 longshot odds to win the Super Bowl.
New England also has +475 odds to win the AFC East.
FOXBOROUGH, Mass. – Cam Newton Has resigned with the New England Patriots to a one-year $14 million contract.
Newton rejoining the Patriots did not move their odds at online sportsbooks, but this could make taking their longshot odds a tad bit more interesting.
With a full year to acclimate to the new offense, and the chemistry garnered between newton and HC Bill Belichick, now might be the time to lock in on the Patriots Super Bowl odds.
BREAKING: Patriots re-signing QB Cam Newton to one-year deal. (via @TomPelissero) pic.twitter.com/w7PuPL0kh4

— NFL (@NFL) March 12, 2021
Those betting on the New England Patriots clearly feel indifferent to the news that Cam Newton is returning, as sportsbooks show longshot odds for New England to win the Super Bowl.
SUPER BOWL 56 (2022) - Odds To Win
Kansas City Chiefs +500
Tampa Bay Buccaneers +650
Green Bay Packers +1100
Buffalo Bills +1200
Los Angeles Rams +1300
San Francisco 49ers +1400
Baltimore Ravens +1600
Cleveland Browns +2000
Indianapolis Colts +2500
New Orleans Saints +2500
Arizona Cardinals +3000
Dallas Cowboys +3000
Miami Dolphins +3000
Seattle Seahawks +3000
Los Angeles Chargers +3500
Pittsburgh Steelers +3500
Tennessee Titans +3500
Chicago Bears +4000
New England Patriots +4000
During the season, Newton suffered from COVID-19 and lingering injuries that prevented him from truly connecting with the offense. However, the former MVP did show signs of his older self, which could indicate why the Patriots opted for him to return.
Cam expressed his want to return as well, so the news comes as a positive for both the team as well as Newton himself.
"I'm getting tired of changing [teams]," said Newton. "I am at a point in my career where I know way more than I did last year. Yes, I would go back."
The Patriots finished the season with a 7-9 record and were third in their division. New England did, however, have several players opt out of the 2020 season due to COVID-19 concerns.
With these players returning, New England could possibly make a serious run if Cam manages to stay healthy and Belichick is able to coach a full team. Taking the +4000 longshot odds could turn out to be major wins for NFL betting fans.
Sports betting fans not confident in New England winning the Super Bowl but still want to place action on the storied franchise may want to look at their odds to win the AFC East.
Odds To Win AFC East
Buffalo Bills -170
Miami Dolphins +300
New England Patriots +475
New York Jets +2000
While the Patriots were towards the bottom of the division last season, they can still make some moves during the off-season to give them the edge.
There is no telling what moves the Miami Dolphins or Buffalo Bills may make that would give them a bigger edge, however, so longshot betting fans will truly be rooting for the underdog.
As for the New York Jets, the Patriots shouldn't have anything to worry about there.
Advertising Disclosure
BettingSuperBowl.com may receive a commission from any purchases you make through link on our site. This enables us to offer you the best free content and news about Super Bowl Betting.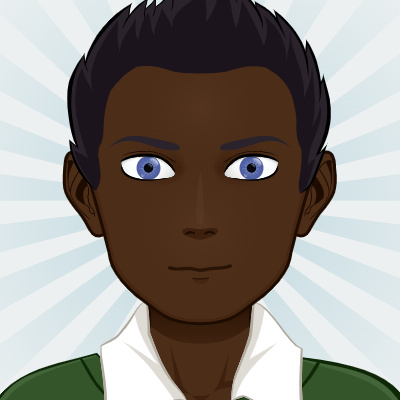 Growing up a major football and basketball fanatic, Giovanni Shorter has spent his early years obsessed with stats and numbers about his favorite sports teams. Coming from a narrative writing background, Shorter always tries to tie his love of sports information with his desire for storytelling to not only inform, but entertain readers. When he is not keeping fans up to date on the best Super Bowl odds, he is watching his favorite sports, playing videogames, or writing and recording music.