The Kansas City Chiefs are favored to win the Super Bowl at +450 after winning their Week 1 matchup against the Cleveland Browns.
The Buffalo Bills have the third shortest Super Bowl odds at +1200 but lost their Week 1 game against the Pittsburgh Steelers.
The Green Bay Packers were obliterated in their Week 1 game which saw their Super Bowl odds drop with sportsbooks.
NEW YORK – The NFL season has officially started as most teams have completed their Week 1 matchups. Early Super Bowl favorites were able to show betting fans where they stand after only one game.
The Kansas City Chiefs came out with a win, solidifying their spot as the favorites for Super Bowl betting fans, while the Green Bay Packers' subpar performance saw the team fall from grace at sportsbooks.
With it being only the first week of the NFL season, it is far too soon for sports bettors to overreact but looking at Super Bowl contenders early play could lead to big wins for gamblers at the end of the season.
NFL Super Bowl 56 Odds:
Kansas City Chiefs +450
Tampa Bay Buccaneers +500
Buffalo Bills +1200
Los Angeles Rams +1200
San Francisco 49ers +1200
Baltimore Ravens +1400
Green Bay Packers +1400
Cleveland Browns +1500
Seattle Seahawks +1800
New Orleans Saints +2500
Pittsburgh Steelers +2500
Kansas City Dominates
Those betting on the Kansas City Chiefs have seen them atop sportsbook boards with +450 short odds to win Super Bowl 56 and they did not let fans down, securing a comeback win against the Cleveland Browns in Week 1.
The Browns went into the second half with a 22-10 lead against Kansas City, which would lead to a fourth-quarter 33-29 comeback win by the Chiefs led by a play from QB Patrick Mahomes.
This was the 10th career comeback of 10 or more points for the star QB and a record-setting game as Mahomes now has the most career passing TDs through 50 starts at 117.
With Mahomes' strong performance, and the Chiefs yet again proving that no early lead on them is safe, Kansas City continues to look like a top contender for Super Bowl glory this season.
Buffalo Blues
The Buffalo Bills are coming off of a collapsing loss to the Pittsburgh Steelers. Buffalo was up early, but gave up 17 points in the fourth, leading to a 23-16 Pittsburgh win.
"You've got to stay humble and hungry in your approach every week," said Sean McDermott, Bills head coach. "Mike Tomlin and his team came in here and outcoached us and outplayed us, and I give them credit. But we've got to learn from this as coaches, as players, and get ourselves ready to go."
This game hasn't swayed the jury too much, as the Bills still have the third shortest odds at +1200 to win the Super Bowl and have much shorter odds than Pittsburgh at +2500. The Bills' odds did get longer, however, as they were +1100 before the loss.
This could be due to the Steelers' strong early start last season, going 11-0 to start the season then falling short in the Wild Card Game to the Cleveland Browns.
The Bills are coming off of a trip to the AFC Championship Game so betting fans are likely giving them the benefit of the doubt.
Green Bay Packers Struggle
The Green Bay Packers betting odds saw the most change after Week 1, with their odds moving from +1200 to +1400 following the 3-38 loss to the New Orleans Saints.
Even with it being just the first game of the season, there is a lot to take away from this matchup. This is likely Aaron Rodgers last season as a Packer and he may be coming into the game mentally checked out.
Rodgers threw 2 interceptions, went 15-28 for just 133 yards, and was benched for QB Jordan Love. This performance was unbecoming of the reigning MVP.
Those looking to take the Packers to win it all this year may look at this game and lose confidence in the team.
Advertising Disclosure
BettingSuperBowl.com may receive a commission from any purchases you make through link on our site. This enables us to offer you the best free content and news about Super Bowl Betting.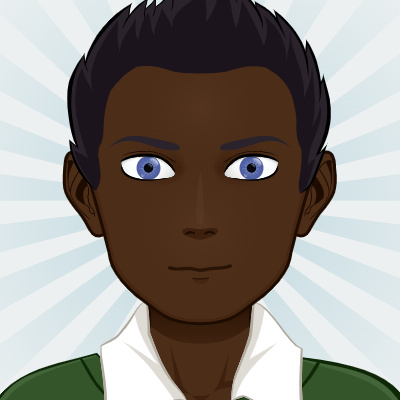 Growing up a major football and basketball fanatic, Giovanni Shorter has spent his early years obsessed with stats and numbers about his favorite sports teams. Coming from a narrative writing background, Shorter always tries to tie his love of sports information with his desire for storytelling to not only inform, but entertain readers. When he is not keeping fans up to date on the best Super Bowl odds, he is watching his favorite sports, playing videogames, or writing and recording music.