NFL Draft odds have seen Tyree Wilson surpass Will Anderson as the most likely defender picked first.
Despite the odds shift for Tyree Wilson, betting on Anderson is a better choice based on his production and health.
KANSAS CITY – Tyree Wilson's draft odds have seen drastic movement ahead of Rodger Goodell hitting the stage for the NFL Draft on Thursday night. The former Texas Tech Red Raider is surpassing longtime expected top draft picks like Will Anderson and Jalen Carter to be both the first defender drafted.
Specifically, Anderson and Wilson switched spots in the last week.
NFL Draft Odds – First Defensive Player Chosen
Tyree Wilson -175
Will Anderson +120
Jalen Carter +500
Devon Witherspoon +2800
Christian Gonzalez +3300
NFL Draft betting odds are largely a by product of smokescreens and breaking news leaked by many "insiders" and their sources at this time of year.
The current story that likely caused Tyree Wilson's odds to shoot up to the top of the first defensive player chosen odds boards was on ESPN's NFL Draft Buzz story that highlights Wilson's perceived high end traits.
Given that Goodell has yet to make any picks it is impossible to truly know if the NFL Draft odds are reliable sources or are similar to the Will Levis reddit odds shift, it may be best to fade Wilson given the plus odds available on his most likely competitor, Will Anderson.
Comparing Will Anderson and Tyree Wilson
Super Bowl 58 betting sites have offered odds on this year's NFL Draft practically since Travon Walker was the first overall selection by the Jacksonville Jaguars last year.
Will Anderson has been a constant as the top defensive selection until Draft Week rolled around. He went from -200 to +120.
The timing in-it-of-itself already raises questions about a possible smokescreen, but bettors can see that Anderson is likely a better prospect and bet than Wilson based on health and production.
College Production
Will Anderson (Three Years): 204 Solo Tackles, 34.5 Sacks, and 58.5 Tackles for Loss
Tyree Wilson (Four Years): 121 Total Tackles, 17.0 Sacks, and 32.0 Tackles for Loss
Wilson's biggest calling card is his frame and overall athletic ability, but even that does not compare to Anderson.
Specifically, Wilson's athleticism is incomparable to Will Anderson because he was not ever healthy enough to participate in the NFL Draft Combine or the Texas Tech Pro Day because a foot injury.
Anderson Jr. on the other hand skipped the Alabama Pro Day because of a strong showing at the combine that saw him run a 4.60 40-yard dash.
Given the health and production advantages for Anderson, it may be best to fade Tyree Wilson at NFL Draft betting sites.
Advertising Disclosure
BettingSuperBowl.com may receive a commission from any purchases you make through link on our site. This enables us to offer you the best free content and news about Super Bowl Betting.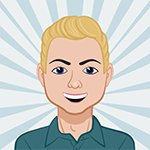 Brett has been writing professionally since November of 2021. He had such a passion for sports he even decided to major in Sport Management from Florida State University! When not writing about sports, Brett loves playing DFS, bowling, and golfing.