Betting On The NFL Draft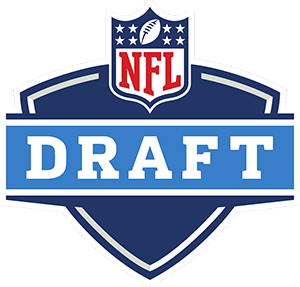 Betting on the 2021 NFL Draft is as easy as betting on any other sporting event via the international sportsbooks. Bettors can prepare for the Draft just like their favorite teams do, and even bet on who will be where.
On the sports betting side, bettors need to be aware that betting on the NFL draft might not possibly be changing their lives but there is still action to be had. These draft picks are the ones that determine if your team moves forward for the next few years or if they fade back. From the first round to the seventh, every pick is crucial and jobs are on the line with these major decisions. Likewise, bettors can find various NFL Draft prop bets and some of these payouts very well.
This page is going to explain for many of you the things you have to do and what to watch out for when betting on the NFL Draft. Though many of the wagers will be circled bets (or bets that come with a lower maximum bet amount than usual), it shouldn't stop NFL bettors from having fun. From betting on who will go number 1 overall to comparing the draft position of players, the options are endless at many online NFL sportsbooks. Join in on the fun after reading this page about how to bet on the 2021 NFL Draft.
Is It Legal To Bet On The NFL Draft?
In most cases, you will find that local sportsbooks all over the country have rules and regulations that they have to follow. These rules do prevent fans and bettors from going into local sportsbooks and placing a bet on the NFL Draft. This is unfortunate for most residents who watch everything that has to do with the draft. Now even though local sportsbooks do not let bettors place wagers on the draft, bettors are able to use their online sportsbook to place wagers on this exciting sporting event. This is one of the many positives when it comes to having an online sportsbook account, for when events like these occur and local sportsbooks are prohibited, online sportsbooks are legally free to let fans and bettor to place bets.
The 2021 NFL Draft Order
The NFL Draft order is set based upon the team's records when finishing the season. Hence, the team that finished with the worst record on the year will get the number one overall pick and so forth. If there is a tie for the worst record, they will go based on the tiebreaker which is based on the strength of the schedule by the teams. The 2021 NFL Draft order is set with the Jacksonville Jaguars leading the charge in a potential score of Trevor Lawrence.
| Round | Pick | Team |
| --- | --- | --- |
| 1 | 1 | Jacksonville Jaguars |
| 1 | 2 | NY Jets |
| 1 | 3 | Miami Dolphins (from Houston) |
| 1 | 4 | Atlanta Falcons |
| 1 | 5 | Cincinnati Bengals |
| 1 | 6 | Philadelphia Eagles |
| 1 | 7 | Detroit Lions |
| 1 | 8 | Carolina Panthers |
| 1 | 9 | Denver Broncos |
| 1 | 10 | Dallas Cowboys |
| 1 | 11 | NY Giants |
| 1 | 12 | San Francisco 49ers |
| 1 | 13 | LA Chargers |
| 1 | 14 | Minnesota Vikings |
| 1 | 15 | New England Patriots |
| 1 | 16 | Arizona Cardinals |
| Round | Pick | Team |
| --- | --- | --- |
| 1 | 17 | Las Vegas Raiders |
| 1 | 18 | Miami Dolphins |
| 1 | 19 | Washington Football Team |
| 1 | 20 | Chicago Bears |
| 1 | 21 | Indianapolis Colts |
| 1 | 22 | Tennessee Titans |
| 1 | 23 | NY Jets (from Seattle) |
| 1 | 24 | Pittsburgh Steelers |
| 1 | 25 | Jacksonville Jaguars (from LA Rams) |
| 1 | 26 | Cleveland Browns |
| 1 | 27 | Baltimore Ravens |
| 1 | 28 | New Orleans Saints |
| 1 | 29 | Tampa Bay Buccaneers |
| 1 | 30 | Buffalo Bills |
| 1 | 30 | Green Bay Packers |
| 1 | 32 | Kansas City Chiefs |
Notable 2021 NFL Player Draft Odds
Top Quarterbacks In The 2021 NFL Draft
Projected First Rounders
#1 Trevor Lawrence - Clemson
#4 Justin Fields - Ohio St.
#6 Zach Wilson - BYU
#12 Trey Lance - North Dakota St.
#25 Mac Jones - Alabama
Projected Second Rounders
Best Running Backs For The 2021 Draft
Projected In First Three Rounds
#21 Travis Etienne - Clemson
#44 Najee Harris - Alabama
#69 Kenneth Gainwell - Memphis
Best Available Wide Receivers In The Draft
Projected First Rounders
#5 Ja'Marr Chase - LSU
#8 DeVonta Smith - Alabama
#9 Jaylen Waddle - Alabama
#17 Rondale Moore - Purdue
#24 Rashod Bateman - Minnesota
Projected Second Rounders
#57 Justyn Ross - Clemson
#58 Amon-Ra St. Brown - USC
#62 Tylan Wallace - Oklahoma St.
Projected Third Rounders
#65 Terrace Marshall Jr. - LSU
#66 Dazz Newsome - North Carolina
#67 Chris Olave - Ohio St.
#78 Tamorrion Terry - Florida St.
#89 Ihmir Smith-Marsette - Iowa
#90 Tutu Atwell - Louisville
#95 Seth Williams - Auburn
2020 NFL Mock Drafts
Before the draft begins, there are plenty of NFL analysts, media members, and sites that project how the NFL draft will play out. Not all of them are accurate; however, over time, bettors can find a certain analyst that they agree with and use their information for betting purposes. Some of the most common NFL mock drafts are displayed all over the internet and this is a compilation of the best and most popular NFL mocks.
| Pick (Team) | CBS Sports | NFL | USA Today | Walter Football | NBC Sports | Sports Illustrated |
| --- | --- | --- | --- | --- | --- | --- |
| 1 (Bengals) | Joe Burrow | Joe Burrow | Joe Burrow | Joe Burrow | Joe Burrow | Joe Burrow |
| 2 (Redskins) | Chase Young | Tua Tagovailoa | Chase Young | Chase Young | Chase Young | Chase Young |
| 3 (Lions) | Jeff Okudah | Chase Young | Jeff Okudah | Tua Tagovailoa (to Dolphins) | Jeff Okudah | Jeff Okudah |
| 4 (Giants) | Isaiah Simmons | Justin Herbert (to Dolphins) | Isaiah Simmons | Tristan Wirfs | Tristan Wirfs | Justin Herbert (to Chargers) |
| 5 (Dolphins) | Tua Tagovailoa | Tristan Wirfs (to Giants) | Tua Tagovailoa | Justin Herbert | Justin Herbert | Tua Tagovailoa |
| 6 (Chargers) | Justin Herbet | Jordan Love | Justin Herbet | Isaiah Simmons (to Lions) | Tua Tagovailoa | Tristan Wirfs (to Giants) |
| 7 (Panthers) | Derrick Brown | Jeff Okundah | Derrick Brown | Derrick Brown | Isaiah Simmons | Isaiah Simmons |
| 8 (Cardinals) | Jedrick Wills Jr. |  Henry Ruggs (to Broncos) | Jedrick Wills Jr. | Jeff Okudah | Derrick Brown | Jedrick Wills Jr. |
| 9 (Jaguars) | Tristan Wirfs | Isaiah Simmons | Jordan Love | Javon Kinlaw | Javon Kinlaw | Andrew Thomas (to Buccaneers) |
| 10 (Browns) | Mekhi Becton | K'Lavon Chaisson | Mekhi Becton | Jedrick Wills Jr. | Mekhi Becton | Derrick Brown |
How To Bet On The NFL Draft
Online sportsbooks will have multiple options for betting on the NFL Draft. With online sportsbooks being the only option, bettors who have an account with these online betting sites will find various prop bets, comparison bets, exact result bets, and more. Odds will be updated all the time on these sites and with so many picks and different things such as trades that can happen during the draft, bettors have to use online sportsbooks to cash in.
Betting On The First Pick Of The NFL Draft
This may be one of the easier bets that can be placed on NFL Draft Day. The first pick of the draft and the Bengals already know exactly what they need. Most of the time a quarterback goes number one no matter what the team need is. In this case, with Heisman Trophy winner Joe Burrow there. This a no brainer and most bettors will have to drop a lot on this bet (-10000) being the fact that the Bengals are very much likely to draft Burrow.
Betting On NFL Prospects
When it comes to betting on draft picks, sometimes its best to place a bet on the team's need, not what player is best available. At some point later on in the draft that may change but most teams are filling holes that hurt them last year and they want to fix moving forward. Bettors will be able to bet on whether a certain player will be drafted before another player, and usually, they are the same position. This may come as the standard moneyline bet or as a spread with one of the players being favored to be drafted "X" spots before the other player.
Betting NFL Team's Draft Picks
Betting on who a team can pick is very simple but does take a little research for bettors to make sure they earn a lot of money. Odds will be in favor of who many believe a team will choose but with so many options, some surprises could help a bettor win big. As players may have odds upward of +2000 to be selected at a certain location, betting the exact pick of the NFL Draft will pay out majorly.
Betting On Highest Drafted Positional Player
This could be one of the more difficult bets for a sports bettor to make. You are basically placing bets on who the highest drafted player will be at a specific position. These could be based on the talent that the player has but also on how that player looks to a certain team. A team could choose a player based off of not only talent but on how their meeting with the team went as well. These bets could pay out tremendously as these prop bets could be very unpredictable at times.
Betting On Which Power Five School Will Have More Players Drafted
The ACC, SEC, Big 10, Big 12 and Pac-12, otherwise known as the Power Five conferences, produce way more talent than any other conferences out there. Bettors can find odds at (* NFL online sportsbooks https://www.bettingsuperbowl.com/betting-sites/ *) for which power five conference will have the most players drafted. This is another hard bet to make, but if you are a follower of both the NFL and College football, it would be smart to test your luck as there is tons of talent coming out of those conferences.
Betting On A Player To Be Drafted In A Specific Round
Betting on a player to be drafted in a specific round is an easy bet to make depending on the player and could also turn a decently sized payout. When it comes to the NFL Draft, there are players that are a lock to get drafted in a certain round and there are players that could always slip down to late in the draft. If you are going to bet on this prop, it would be safe to bet on a player who is proven and almost a sure thing to go in that round. If you want to test your luck and bet on a player that could potentially slip in the draft or be taken earlier than expected, you could be looking at a nice return.
Betting On The Total Number Of Players Drafted At A Position
The number of players at a certain position that are drafted in the same round might not sound too difficult to bet on, but it is harder than you think. This prop bet really depends on the team needs of the teams that are drafting in the round as well as what position they have already drafted. It could also depend on how many players at that position have declared for the draft. Sports bettors who are going to bet on this could be happy with their outcome if they make the right decision.
Betting On The Total Number Of Positional Players Drafted In A Specific Round
This bet could go hand in hand with betting on the number of players drafted at a certain position. It really just depends on how much talent there is at a position. If there is an overabundance of players at one position, teams could opt to wait until one of the later rounds to pick a player from that position. On the other hand, if there isn't much talent at the position, teams could rush to take those players in the earlier rounds. Sports bettors who are interested in this prop could definitely make a nice impact on their wallets if you make the right choice.
Betting On The Outcome Of The First Three Picks
Betting on the first three draft picks in the correct order is one of the more popular bets and could be easy to make for sports bettors who follow both the NFL and College Football. Some years, at least the first pick is set in stone and other years it could be amongst two or even three players as to who is going to be picked first. Other years it could depend on what the teams needs are for the teams that are picking first, second and third. There are a large number of options for bettors to choose from when making your decision.
NFL Combine Props.
The NFL combine is huge to the NFL Draft and what the team decides to do with their pick. This is basically an interview for players to these NFL teams and placing a bet on these players' performances could be huge as well. With the 40s having to be run and ball drills have to be completed, placing bets on these are available on online sportsbooks. You still will have vertical jumps and bench press performances that you can bet on as well. Different prop bets will be up when it comes to these combine results. These and generally only posted for a short period of time, so staying on top of the NFL betting sportsbook is important when betting on the NFL Combine.
Betting On The NFL Draft With A Mobile Device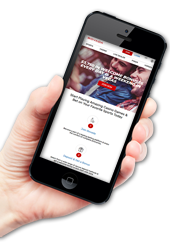 Using your phone to place a bet is much easier than it seems to be. When it comes to placing our NFL Draft bets on online sportsbooks, all you have to do is click on the site and it will direct you straight to the mobile version of the sportsbook. This means that you do not need extra space to download another app on your phone. So it is ok to go out with your friends and watch the draft because all you need is your phone and your online sportsbook account will be open for you at any time. Money can be made on your phone just like it can on your laptop.
When Is The NFL Draft?
The 2021 NFL Draft is slated to take place on April 21st from Cleveland, Ohio and end on May 1st. However, with the ongoing COVID-19 pandemic, things could change as they did last year. If the pandemic continues to grow by then, the Draft could be done in a virtual format as it was in 2020.
How Did The Covid-19 Outbreak Affect The Draft Process?
The entire Draft process was directly affected by the COVID-19 pandemic as it had canceled the original plans. All in-person draft workouts, pro-days, team visits and interviews were all scratched. As for the draft itself, it was supposed to take place in Las Vegas but that was scrapped and was moved to a virtual format. If COVID-19 is still as strong as it was during that time for the 2021 draft process, many can expect the process to go virtual again.