Betting On The NFL Draft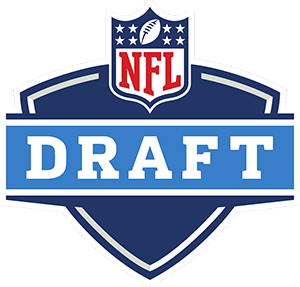 Betting on the 2023 NFL Draft is as easy as betting on any other sporting event via the international sportsbooks. Bettors can prepare for the Draft just like their favorite teams do, and even bet on who will be where.
On the sports betting side, bettors need to be aware that betting on the NFL draft might not possibly be changing their lives but there is still action to be had. These draft picks are the ones that determine if your team moves forward for the next few years or if they fade back. From the first round to the seventh, every pick is crucial and jobs are on the line with these major decisions. Likewise, bettors can find various NFL Draft prop bets and some of these payouts very well.
This page is going to explain for many of you the things you have to do and what to watch out for when betting on the NFL Draft. Though many of the wagers will be circled bets (or bets that come with a lower maximum bet amount than usual), it shouldn't stop NFL bettors from having fun. From betting on who will go number 1 overall to comparing the draft position of players, the options are endless at many online NFL sportsbooks. Join in on the fun after reading this page about how to bet on the 2023 NFL Draft.
How To Bet On The NFL Draft
Online sportsbooks will have multiple options for betting on the NFL Draft. With online sportsbooks being the only option, bettors who have an account with these online betting sites will find various prop bets, comparison bets, exact result bets, and more. Odds will be updated all the time on these sites and with so many picks and different things such as trades that can happen during the draft, bettors have to use online sportsbooks to cash in.
2023 NFL Draft First Pick Odds
These are some of the most popular odds to bet on for the NFL Draft as they are constantly shifting depending on how these college stars perform before declaring for the draft. These odds are also usually the first to post following the end of the draft from the year prior. As the odds sit right now, Ohio State QB, CJ Stroud, and Alabama QB, Bryce Young, are the favorites to be selected first overall.
Bryce Young -2000
Will Levis +850
CJ Stroud +1000
Anthony Richardson +4000
Will Anderson +12500
Bijan Robinson +15000
Bryan Bresee +20000
Jalen Carter +20000
Jaxon Smith-Njigba +20000
Jaylin Hyatt +20000
BJ Ojulari +25000
Brandon Joseph +25000
Betting On The NFL Draft Order
Similar to betting on the first overall pick, oddsmakers have betting lines for which players will be selected at certain picks from the second, third, fourth, and so on. These odds usually open closer to the draft, but still open early enough where you could get some value out of them.
Second Pick Odds
Will Anderson -150
CJ Stroud +225
Tyree Wilson +225
Will Levis +225
Bryce Young +600
Anthony Richardson +3000
Third Pick Odds
CJ Stroud +250
Paris Johnson Jr +275
Tyree Wilson +300
Will Anderson +350
Jalen Carter +800
Anthony Richardson +1000
Fourth Pick Odds
Will Levis +115
CJ Stroud +115
Anthony Richardson +325
Will Anderson +700
Tyree Wilson +1000
Paris Johnson Jr +800
Fifth Pick Odds
Jalen Carter -250
Anthony Richardson +275
Tyree Wilson +425
CJ Stroud +500
Will Anderson +1000
Will Levis +1000
Top Online Betting Sites To Bet On The NFL Draft

BOVADA RATING
Safety + Security:  

Reliability:  

Customer Service:  

Payout Times:  

Bonuses:  
Bovada
NFL Draft Betting At Bovada
Bovada is arguably the top NFL Draft betting site given all that they have to offer. Their platform is one of the easiest to use amongst the rest as all of their draft odds can be found in a matter of seconds with access to them right from their homepage. Not only is their site easy to see from the computer, but it is simple from their mobile platform as well. You can log in, place bets, use bonuses, and much more all with the touch of a finger.

BETONLINE RATING
Safety + Security:  

Reliability:  

Customer Service:  

Payout Times:  

Bonuses:  
BetOnline
NFL Draft Betting At BetOnline
With BetOnline, you can use 17 different types of cryptocurrencies to bet on the NFL Draft. There are many benefits to betting on the NFL Draft with crypto being that the bonuses are bigger, there are no processing times, and no transaction fees whether making a deposit or withdrawal. Some of the cryptos that you can use to bet on the draft at BetOnline include Bitcoin, Ethereum, Litecoin, Solana, and Bitcoin Cash along with other popular altcoins.

Safety + Security:

Reliability:

Customer Service:

Payout Times:

Bonuses:
MyBookie
NFL Draft Betting At MyBookie
MyBookie is arguably the safest online NFL betting site that you can use to bet on the NFL Draft given that everything you do on their site is protected. Whether it is making a deposit or withdrawal, several backend encryptions protect all of your information, as well as MyBookies servers making sure nothing, will happen to your accounts. If something does go wrong with your account, their customer service team will work hard to walk you through it to a solution.
NFL Draft Betting Deposit Methods
When betting on the NFL Draft, one of the first things you are going to want to get done is make an online betting deposit. This comes easily as you have plenty of options to choose from that vary from your everyday methods to various online banking options. Regardless of which deposit method you choose though, you'll need to abide by guidelines such as deposit fees, limits, and processing times that can all differ based on your desired financial method and which online betting site you choose.
Credit/Debit Card
Cryptocurrency
Voucher
MatchPay
Money Order
NFL Draft Betting Payouts
After betting on the draft, you'll need to make your way to the withdrawals tab to collect your winnings. Similar to deposits though, you'll need to follow the same guidelines if they apply in order to get your funds paid out to you. The main point to note though about withdrawals is that you aren't able to get your funds paid out to you back to your credit card, you'll need to choose another method of online banking.
Cryptocurrency
Voucher
MatchPay
Wire Transfer
Money Order
ECheck
Check By Mail
Betting On The NFL Draft With Cryptocurrency
With cryptocurrency a continuously growing financial area, it makes sense that you can make both deposits and withdrawals with them on multiple NFL betting sites. Using crypto to bet on the NFL Draft comes easy as not only do you have plenty to choose from, but they do not have the same guidelines as other financial methods. They do not require you to pay a fee on any transaction, have quick processing times, and have manageable limits. The thing to know though is that you can only make withdrawals with crypto if you used that same crypto to make your deposit.
Bitcoin
Ethereum
Litecoin
Bitcoin Cash
Solana
Ripple
Shiba Inu
Chainlink
USDC
Tether
The 2023 NFL Draft Order
The NFL Draft order is set based upon the team's records when finishing the season. Hence, the team that finished with the worst record on the year will get the number one overall pick and so forth. If there is a tie for the worst record, they will go based on the tiebreaker which is based on the strength of the schedule by the teams. The 2023 NFL Draft order is not yet set, but will be once the regular season comes to an end.
1) Carolina Panthers (from Chicago)
2) Houston Texans
3) Arizona Cardinals
4) Indianapolis Colts
5) Seattle Seahawks (from Denver)
6) Detroit Lions (from L.A. Rams)
7) Las Vegas Raiders
8) Atlanta Falcons
9) Chicago Bears (from Carolina)
10) Philadelphia Eagles (from New Orleans)
11) Tennessee Titans
12) Houston Texans (from Cleveland)
13) Green Bay Packers (from N.Y. Jets)
14) New England Patriots
15) New York Jets (from Green Bay)
16) Washington Commanders
17) Pittsburgh Steelers
18) Detroit Lions
19) Tampa Bay Buccaneers
20) Seattle Seahawks
21) Los Angeles Chargers
22) Baltimore Ravens
23) Minnesota Vikings
24) Jacksonville Jaguars
25) New York Giants
26) Dallas Cowboys
27) Buffalo Bills
28) Cincinnati Bengals
29) New Orleans Saints (from San Francisco through Miami and Denver)
30) Philadelphia Eagles
31) Kansas City Chiefs
Betting On NFL Prospects
When it comes to betting on draft picks, sometimes its best to place a bet on the team's need, not what player is best available. At some point later on in the draft that may change but most teams are filling holes that hurt them last year and they want to fix moving forward. Bettors will be able to bet on if a player will be selected over or under a certain pick and head to head odds on which player will be drafted first.
Draft Position - Jaxon Smith-Njigba
Over 12.5 -360
Under 12.5 +230
Draft Position - Jalen Carter
Over 6.5 +290
Under 6.5 -480
Draft Position - Hendon Hooker
Over 31.5 +160
Under 31.5 -230
Betting NFL Team's Draft Picks
Betting on who a team can pick is very simple but does take a little research for bettors to make sure they earn a lot of money. Odds will be in favor of who many believe a team will choose but with so many options, some surprises could help a bettor win big. As players may have odds upward of +2000 to be selected at a certain location, betting the exact pick of the NFL Draft will pay out majorly.
Will The Giants Draft A WR In The First Round?
Betting On Highest Drafted Positional Player
This could be one of the more difficult bets for a sports bettor to make. You are basically placing bets on who the highest drafted player will be at a specific position. These could be based on the talent that the player has but also on how that player looks to a certain team. A team could choose a player based off of not only talent but on how their meeting with the team went as well. These bets could pay out tremendously as these prop bets could be very unpredictable at times.
First Non-QB Selected
Will Anderson -125
Tyree Wilson -110
Jalen Carter +900
Paris Johnson Jr +900
Devon Witherspoon +2800
Christian Gonzalez +3500
First RB Selected
Bijan Robinson -10000
Jahmyr Gibbs +1000
Zach Charbonnet +8000
Devon Achane +10000
Kenny McIntosh +10000
Tank Bigsby +10000
First WR Drafted
Jaxon Smith-Njigba -275
Zay Flowers +300
Quentin Johnston +800
Jordan Addison +850
Jalin Hyatt +3300
Cedric Tillman +10000
First TE Selected
Michael Mayer -180
Dalton Kincaid +145
Darnell Washington +1000
Luke Musgrave +3500
Sam LaPorta +7500
Brayden Willis +10000
First OL Selected
Paris Johnson Jr -450
Peter Skoronski +400
Darnell Wright +600
Broderick Jones +1000
Anton Harrison +5000
Dawand Jones +8000
Betting On Which Power Five School Will Have More Players Drafted
The ACC, SEC, Big 10, Big 12, and Pac-12, otherwise known as the Power Five conferences, produce way more talent than any other conferences out there. Bettors can find odds at NFL online sportsbooks for which Power Five conference will have the most players drafted. This is another hard bet to make, but if you are a follower of both the NFL and College football, it would be smart to test your luck as there is tons of talent coming out of those conferences.
Total ACC Players Drafted in the First Round
Over 3.5 -180
Under 3.5 +140
Total Big 10 Players Drafted in the First Round
Over 8.5 -330
Under 8.5 +215
Total Big 12 Players Drafted in the First Round
Over 4.5 +155
Under 4.5 -220
Total SEC Players Drafted in the First Round
Over 11.5 +155
Under 11.5 -220
Betting On A Player To Be Drafted In A Specific Round
Betting on a player to be drafted in a specific round is an easy bet to make depending on the player and could also turn a decently sized payout. When it comes to the NFL Draft, there are players that are a lock to get drafted in a certain round and there are players that could always slip down to late in the draft. If you are going to bet on this prop, it would be safe to bet on a player who is proven and almost a sure thing to go in that round. If you want to test your luck and bet on a player that could potentially slip in the draft or be taken earlier than expected, you could be looking at a nice return.
Stetson Bennet Drafted In Which Round
Not Drafted +150
7th Round +275
5th Round +300
6th Round +350
4th Round +450
3rd Round +800
2nd Round +2200
1st Round +3300
Betting On The Total Number Of Players Drafted At A Position
The number of players at a certain position that are drafted in the same round might not sound too difficult to bet on, but it is harder than you think. This prop bet really depends on the team needs of the teams that are drafting in the round as well as what position they have already drafted. It could also depend on how many players at that position have declared for the draft. Sports bettors who are going to bet on this could be happy with their outcome if they make the right decision.
Betting On The Total Number Of Positional Players Drafted In A Specific Round
This bet could go hand in hand with betting on the number of players drafted at a certain position. It really just depends on how much talent there is at a position. If there is an overabundance of players at one position, teams could opt to wait until one of the later rounds to pick a player from that position. On the other hand, if there isn't much talent at the position, teams could rush to take those players in the earlier rounds. Sports bettors who are interested in this prop could definitely make a nice impact on their wallets if you make the right choice.
Total Quarterbacks Drafted in the First Round?
Over 4.5 -190
Under 4.5 +145
Total Running Backs Drafted in the First Round?
Over 1.5 -370
Under 1.5 +235
Total Tight Ends Drafted in the First Round?
Total Wide Receivers Drafted in the First Round?
Over 3.5 -155
Under 3.5 +115

Betting On The Outcome Of The First Three Picks
Betting on the first three draft picks in the correct order is one of the more popular bets and could be easy to make for sports bettors who follow both the NFL and College Football. Some years, at least the first pick is set in stone and other years it could be amongst two or even three players as to who is going to be picked first. Other years it could depend on what the teams needs are for the teams that are picking first, second and third. There are a large number of options for bettors to choose from when making your decision.
Top 3 Overall Picks Exact Order
1st Bryce Young; 2nd Tyree Wilson; 3rd Will Anderson +400
1st Bryce Young; 2nd Will Anderson; 3rd CJ Stroud +400
1st Bryce Young; 2nd Will Anderson; 3rd Tyree Wilson +475
1st Bryce Young; 2nd Will Anderson; 3rd Paris Johnson Jr. +550
1st Bryce Young; 2nd CJ Stroud; 3rd Will Anderson +550
1st Bryce Young; 2nd Tyree Wilson; 3rd Paris Johnson Jr. +800
NFL Combine Props
The NFL combine is huge to the NFL Draft and what the team decides to do with their pick. This is basically an interview for players to these NFL teams and placing a bet on these players' performances could be huge as well. With the 40s having to be run and ball drills have to be completed, placing bets on these are available on online sportsbooks. You still will have vertical jumps and bench press performances that you can bet on as well. Different prop bets will be up when it comes to these combine results. These and generally only posted for a short period of time, so staying on top of the NFL betting sportsbook is important when betting on the NFL Combine.
When Is The NFL Draft?
The 2023 NFL Draft is set for Thursday, April 27 and will go until Saturday April 29. The first day will be the firs round while rounds 2-3 will be on Friday with the concluding of the draft on Saturday.
Betting On The NFL Draft With A Mobile Device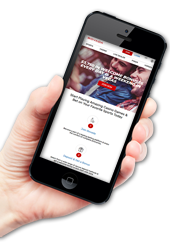 Finding odds on the NFL Draft doesn't just have to come from a computer, they can come from any mobile device that has access to the internet. All you have to do to get to these sites is open your web browser on your device and go to the sites URL and log in as you would on a computer. From there you can find all of the NFL Draft odds laid out right in front of you. Some of the mobile devices that can be used to bet on the draft include iPhone, Android, Samsung, iPad, and any other device with internet access.
Is It Legal To Bet On The NFL Draft?
Yes, it is legal to bet on the NFL Draft with online NFL betting sites for many reasons. The first is that regardless of the rules and regulations that are set by individual states on sports betting, the federal government does not have any laws or restrictions that would prohibit you from using them. It is also worth noting that these betting sites have strong backings behind them in the form of gaming commissions in the countries where they reside in. When all is said and done, you cannot get in any sort of legal trouble when using these sites to bet on the NFL Draft.