The New Orleans Saints and Buffalo Bills have +1000 odds to face off in the Super Bowl.
The New Orleans Saints and Baltimore Ravens have +1400 odds to make the Super Bowl.
The Tampa Bay Buccaneers and Baltimore Ravens have +1800 odds to meet in the Super Bowl.
TAMPA, Fla. - With the Divisional Round of the NFL playoffs about to get underway, NFL bettors can begin betting on some of the NFL futures bets that are available as well. One of the more interesting futures bets available are the odds on the Super Bowl exact matchup.
Super Bowl sportsbooks currently have a matchup between the Kansas City Chiefs and Green Bay Packers favored but there are other matchups with longer odds of +1000 or more that could turn out to make a profit.
Super Bowl LV Exact Matchup Odds
Kansas City Chiefs Vs Green Bay Packers +300
Kansas City Chiefs Vs New Orleans Saints +500
Buffalo Bills Vs Green Bay Packers +700
Kansas City Chiefs Vs Tampa Bay Buccaneers +700
Baltimore Ravens Vs Green Bay Packers +900
Buffalo Bills Vs New Orleans Saints +1000
Buffalo Bills Vs Tampa Bay Buccaneers +1200
Baltimore Ravens Vs New Orleans Saints +1400
Kansas City Chiefs Vs Los Angeles Rams+1600
Baltimore Ravens Vs Tampa Bay Buccaneers +1800
The first matchup that could possibly turn a nice payout is a matchup between the Buffalo Bills and New Orleans Saints. Both of these teams have proven why they can make the Super Bowl.
The Bills had easily one of their best seasons as their young core is starting to come together and click with each other, not to mention, Josh Allen has turned into one of the best young quarterbacks in the league.
As for the New Orleans Saints, it is hard to count them out as Drew Brees has shown time and time again that age is just a number to him. They also have star power talent on both sides of the ball with guys like Alvin Kamara, Michael Thomas and Cam Jordan.
It is guys like this that have the ability to carry this team past any obstacle.
New Orleans Saints Vs. Baltimore Ravens
As for a Saints and Ravens Super Bowl 55 matchup, this is also a very real possibility. As mentioned before the Saints have just been on a tear all season and are ready to do whatever it takes to make it back to the Super Bowl after winning the NFC South division.
Looking at the Baltimore Ravens though, they did get off to a slow start to the season but have since picked up the pace towards the end and thus far throughout the playoffs.
They are not to be overlooked when betting on them to make the Super Bowl as they can flip a switch in a matter of seconds and actually help bettors' cash out.
Baltimore Ravens Vs. Tampa Bay Buccaneers
The last Super Bowl matchup that has the potential to happen is between the Tampa Bay Buccaneers  and the Baltimore Ravens. As mentioned before, the Ravens would be a great bet to make for them to make the Super Bowl as they have returned to last season's form at a very convenient time
The Tampa Bay Buccaneers though, cannot be counted out as long as Tom Brady is under center. Sure, the Buccaneers got off to a slow start, but that was a given as it was Brady's first few games with his new team. Now, Brady has built a strong relationship with the Buccaneers offense as they have won their last five games.
Something else that should back up these odds is that bettors just simply cannot go against Tom Brady, especially when a trip to the Super Bowl is at stake.
Advertising Disclosure
BettingSuperBowl.com may receive a commission from any purchases you make through link on our site. This enables us to offer you the best free content and news about Super Bowl Betting.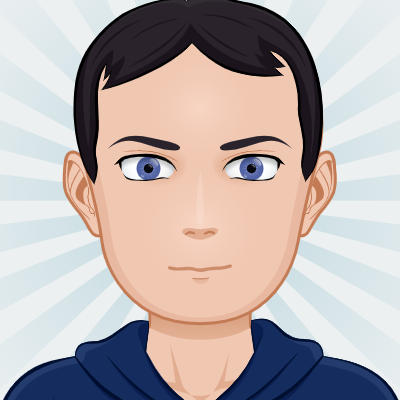 Samuel has been writing professionally for 4 years. He comes from a sports writing background where he enjoys writing mostly about basketball and football both professional and collegiate. He is a recent graduate of Florida State University where he majored in Editing, Writing and Media with a minor in Communications. During his free time, you can find him watching or playing sports as well as playing videogames and listening to music.