Super Bowl 55 will be held at Raymond James Stadium in Tampa, Florida and aired on the CBS Network.
Festivities and the Puppy Bowl 2021 leading up to the main event are all things every fan should know about.
TAMPA, Fla. – Super Bowl Sunday is on February 7 and there are four things that every fan should know about the event this year. With the Coronavirus Pandemic, the game in Tampa will be very different than it has been in previous years.
But even with COVID-19, sports fans everywhere will still have a great time viewing the best day of the year in football on television or at the game with masks on. This will be the one time in football history where a face mask is encouraged!
Here are a few things to know going into game day.
#1 The 2021 Puppy Bowl
The Puppy Bowl is a tradition that's become intertwined with the Super Bowl for the last 16 years since its debut. Prior to the biggest football game of the year for the NFL, canines take the field for a chance to win the "Lombarkey" trophy.
The two teams that battle it out are Team Ruff and Team Fluff in the two-hour event. The 2021 Puppy Bowl will have 70 canine players from multiple different shelters all ready to find their "forever homes."
This year, players will have Wisdom Panel DNA tests done so that statistics can be made for each "athlete" on the field with a breakdown of their breed. Another new addition to the 2021 lineup is a cheerleading squad on the sidelines where the furry pep team will be given pom-poms to cheer on their friends on the field.
The cheerleaders will also be up for adoption. Entertainment style wagers will be posted on sportsbooks for the 2021 Puppy Bowl which is slated to take place on February 7 at 2 p.m. EST on Animal Planet.
#2 From The End Zone To The COVID-19 Free Zone For Super Bowl 55
Tons of Super Bowl 55 festivities are scheduled to happen despite the presence of COVID-19. Crews have been working tirelessly to make the fan experience as much fun as possible while still complying with health safety protocols in the Tampa area. The actual game won't happen until February 7 but the fun celebrations begin on January 29 at 5 p.m. EST.
Riverwalk will be loaded with 2.7 miles of NFL entertainment for fans to take part in.
To keep things safe and COVID-19 free, visitors are expected to sign a health waiver, follow all social distancing guidelines, and wear masks at all times. On top of that, various events will require appointment time slots to ensure that there will not be an influx of people that go over the permitted allowance for health safety at any given time.
#3 Legendary Broadcasting
Jim Nantz was named as a broadcaster for his 6th Super Bowl and everyone that knows anything about football knows Nantz is a legend when it comes to covering NFL games.
Nantz has been an announcer since 1985 with the CBS Network. He announces various sports but is known for his football commentary. The over 35-year veteran on the scene will be in the Hall of Fame for his work the National Sports Media Association announced on January 11.
The 62-year-old loves witty banter and gives the audience a good time when waiting for calls to be made on the field. He plans to retire in 15 years, which allows him to continue to entertain sports fans until at least 2036.
#4 Commercial Sponsorship Is On The Decline For The Game
With the Coronavirus Pandemic still very much a part of everyday life, companies are not willing to pay the steep prices for air time during the Super Bowl for sponsorship. Super Bowl sponsorships come with a lot of commercial time and commercials are a reason that some non-sports fans tune into the game but places like Little Caesars are unwilling to take a chance when business is already vastly different from the norm due to social distancing and everything else connected to COVID-19.
At this point, there are only seven sponsors, down from 17 last year. There is still time for things to change but the 2021 Super Bowl does not look like it will be a time for another SB legendary commercial to be made by a company like the frogs did for Budweiser years back.
Advertising Disclosure
BettingSuperBowl.com may receive a commission from any purchases you make through link on our site. This enables us to offer you the best free content and news about Super Bowl Betting.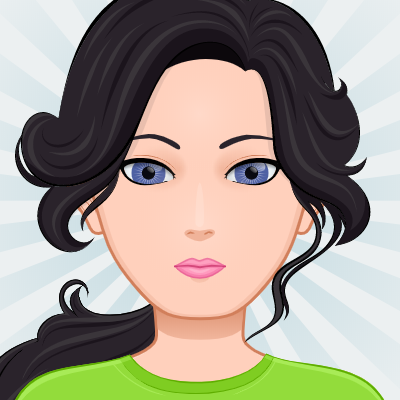 Christina has been writing about all things related to sports and sports betting since 2019. She loves to be well informed about Super Bowl updates occurring in the world of sports betting. This allows for her and her readers to know the best wagers to make and where.