Defensive Lineman has +200 short odds to be the position the Tampa Bay Buccaneers draft first.
Longshot +700 odds on a Wide Receiver should be tempting to underdog betting fans.
There are also +2000 longshot odds on the Bucs drafting a quarterback.
TAMPA, Fla. – The NFL Draft is only a few days away and odds at sportsbooks are starting to heat up. Betting fans are currently wagering on the position that the Tampa Bay Buccaneers will be drafting.
The defending Super Bowl Champions have a few options that would improve their team. Looking at moves that other teams have made, however, may help sports betting fans narrow down what the Bucs decision may be.
Those betting on the NFL Draft are leaning towards the Bucs drafting a defensive lineman. Tampa was carried by their defense throughout the season, so it wouldn't be farfetched if the front office looks to maintain that dominant defensive presence.
Buccaneers Draft Choice
Defensive lineman leads all other positions on this NFL Draft betting line at online sportsbooks. Offensive lineman sees the second shortest odds.
Exact Playing Position of Team's First Drafted Player
Defensive Lineman +200
Offensive Lineman +450
Cornerback +650
Linebacker +800
Wide Receiver +700
Running Back +500
Safety +900
Quarterback +2000
Tight End +4000
Kicker/Punter/Long Snapper +50000
During the Super Bowl, the Buccaneers were easily able to claim the win over the favored Kansas City Chiefs in large part due to the defensive pressure they put on Chiefs QB Patrick Mahomes.
The Chiefs seemed to have worked to fix the issue during the offseason, completing a trade with the Baltimore Ravens for offensive tackle Orlando Brown.
Kansas City gets:
🏈 OT Orlando Brown
🏈 2021 second-round pick (No. 58)
🏈 2022 6th round pick.

Baltimore gets:
🏈 2021 first-round pick (No. 31)
🏈 third-round pick (No. 94)
🏈 fourth-round pick (No. 136)
🏈 2022 fifth-round pick

— Adam Schefter (@AdamSchefter) April 23, 2021
This makes the Chiefs all the more formidable and can lead to a more difficult matchup should the two teams meet again in the next Super Bowl.
The Buccaneers may want to lean in on solidifying their defense and draft a defensive lineman, which explains why betting fans are leaning so heavily in favor of a DL being drafted first.
Guys like Levi Onwuzurike or Greg Rousseau would be a perfect fit in the already strong defensive line set by the Bucs and could realistically be drafted with the 32nd overall pick by Tampa.
Onwuzurike finished out his college football career with the Washington Huskies with 95 total tackles in 39 games played with 47 being solo tackles and 48 being assisted. He also has 38 yards gained through sacks, with 6 solo sacks and two assisted sacks.
The young Defensive Lineman is one of the stronger defenders projected to go in the first round and would be a steal for the Buccaneers.
Rousseau's time as a Miami Hurricane was also impressive, setting himself up as a major prospect that could very well tempt the Buccaneers to lean in his favor come Draft Night.
"[@Greg_R5] is a special talent and I'm really excited to see how his pro career goes." —@MarkRicht 🙌@CanesFootball x #NFLDraft pic.twitter.com/F1azzq2qgZ

— ACC Network (@accnetwork) April 23, 2021
During his college career Rousseau successfully led the defense with a strong presence, collecting two interceptions, two sacks, and being an overall nuisance to QBs.
Either defender would be a great choice for the Buccaneers and would make Tampa Bay Buccaneer bettors who placed action the short odds for a defensive lineman to be major winners.
Longshot betting fans shouldn't give up completely, however. It would not be farfetched for the Bucs to lean towards improving their own offensive line, as their star QB Tom Brady will be 44 at the start of the next season.
In addition, while it may be a ridiculous thought seeing as how Brady just won a Super Bowl MVP, the +2000 long odds on the Buccaneers drafting a QB first could be an interesting betting line.
Buccaneers head coach Bruce Arians has stated that he would be in favor of the Bucs drafting a QB in the NFL Draft.
"If the right guy is there that we think is a developmental guy that has the upside that outweighs every other position of those five or six guys that we're looking at, then we wouldn't be against it," said Arians. "The same thing in the second round and the third round -- if we have five guys and one's a quarterback, and we think his development is better than those positions, sure."
The Buccaneers will do anything during the draft to improve their Super Bowl odds.
The NFL Draft will kick off on Thursday, April 29 at 8:00 PM EDT. Fans can catch the entire thing on ABC, ESPN, and the NFL Network as well as stream the draft on the ESPN app, NFL app, and fuboTV.
Advertising Disclosure
BettingSuperBowl.com may receive a commission from any purchases you make through link on our site. This enables us to offer you the best free content and news about Super Bowl Betting.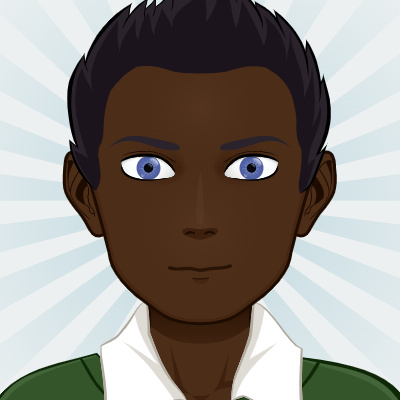 Growing up a major football and basketball fanatic, Giovanni Shorter has spent his early years obsessed with stats and numbers about his favorite sports teams. Coming from a narrative writing background, Shorter always tries to tie his love of sports information with his desire for storytelling to not only inform, but entertain readers. When he is not keeping fans up to date on the best Super Bowl odds, he is watching his favorite sports, playing videogames, or writing and recording music.