Doug Pederson has -200 odds to be the first to leave the Philadelphia Eagles.
Sports bettors are putting action on Howie Roseman remaining the GM of the Eagles Week 1 of the 2021 season.
Carson Wentz has +1000 longshot odds to leave the organization first.
PHILADELPHIA – There is trouble brewing in the City of Brotherly Love as the Philadelphia Eagles continued struggled has led to betting lines surrounding a complete organizational rebuild.
Sports bettors are wagering on whether or not head coach Doug Pederson will be with the team come the start of the 2021-2022 season. There is also action surrounding if GM Howie Roseman will be with the team as well.
Sports bettors are also taking action on who will leave first, the head coach, GM, or starting QB Carson Wentz. There is more to betting on the Eagles than wagering on game lines.
Trouble In Philly
.@Eagles it can't It Just Can't get any easier than this; yet they make it so hard. So Impossibly Hard! #BaldysBreakdowns pic.twitter.com/cpswSVStMG

— Brian Baldinger (@BaldyNFL) December 1, 2020

The Eagle's struggles have been apparent all season. Heading into Week 13, Philadelphia has a 3-7-1 record and is third in the NFC East, the worst division in terms of wins in the entire NFL.
Philly has struggled to beat any team outside of their own division, and internal conflict between the organization and star QB Carson Wentz has made the overall season a mess.
This has caused sportsbooks to host betting lines on who will leave the team first, the QB, coach, or GM. Head coach Doug Pederson has the shortest odds currently.
Who will Leave the Eagles organization first?
Doug Pederson -200
Howie Roseman +150
Carson Wentz +1000
Carson Wentz having longshot odds is not surprising. The QB is on a massive 4 year $128 million contract with over $107 million guaranteed.
The contract runs until the 2025 season.
With his poor performance this season, Wentz's value on the trade market has fallen. There is not a team that would realistically take on the Wentz contract anytime soon.
GM Howie Roseman on the other hand may be a wise wager for longshot bettors. While Pederson has done a poor job coaching this season, Roseman is not off the hook with his decision making.
Philly drafted a QB in the second round of the NFL Draft, a move that has been confirmed to upset Carson Wentz.
Having a younger QB on the roster creates added pressure to your starting QB to reprove himself and validate his contract. Wentz previously dealt with this situation after Nick Foles led the Eagles to a Super Bowl ring. The Eagles ended up parting from Foles.
The locker room disfunction that the team has suffered could be associated with Roseman's decision to draft a QB. Even with this, however, sports bettors are taking action that Roseman will remain the team's GM.
Will Howie Roseman be GM of Eagles Week 1 2021
Where sports bettors are in agreement on, however, is that Doug Pederson won't be the head coach of the Philadelphia Eagles next season. Heavy action is being taken on Pederson leaving the organization.
Will Doug Pederson be HC of Eagles Week 1 2021
Despite Wentz's poor performance, Pederson has also done a lackluster job at coaching and play-calling this season.
Many analysts have criticized the decorated head coach this season with his poor decision making and have predicted Pederson's departure after this season. Pederson himself has also publically acknowledged the possibility of him leaving.
"Listen, I've been around this league a long time, 25 years I believe as a player and a coach, and we're always based on and evaluated on our performance," said Pederson. "Right now, that's obviously not my concern as far as that decision goes. That's out of my hands. But what's in my hands and in my control is getting the team prepared and ready for Green Bay this weekend."
Those betting on the Super Bowl should not be taking Philly to make any noise if the internal rift of the team continues.
Advertising Disclosure
BettingSuperBowl.com may receive a commission from any purchases you make through link on our site. This enables us to offer you the best free content and news about Super Bowl Betting.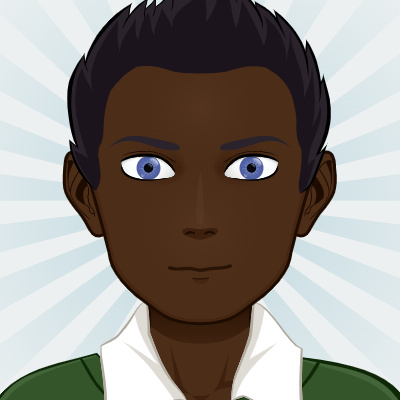 Growing up a major football and basketball fanatic, Giovanni Shorter has spent his early years obsessed with stats and numbers about his favorite sports teams. Coming from a narrative writing background, Shorter always tries to tie his love of sports information with his desire for storytelling to not only inform, but entertain readers. When he is not keeping fans up to date on the best Super Bowl odds, he is watching his favorite sports, playing videogames, or writing and recording music.